Your 2022 Sex-Positive Calendar
Jan
|
Feb
|
March
|
April
|
May
|
June
|
July
|
August
|
Sept
|
Oct
|
Nov
|
Dec
2022 is here and the year has sexy surprises in store. We know you've heard of Memorial Day, Independence Day, and Labor Day… but what about International BDSM Day, no Panty Day, or Masturbation Month?
Each year there are tens of sex-positive holidays around the world that celebrate and bring awareness to sex-related causes.
This sex-positive 2022 calendar is the only calendar you need this year. Mark the dates in your diary and start counting down. Fortunately for you, International Fetish Day is right around the corner.
When is National Sex Day? It's time to stop wondering and start celebrating.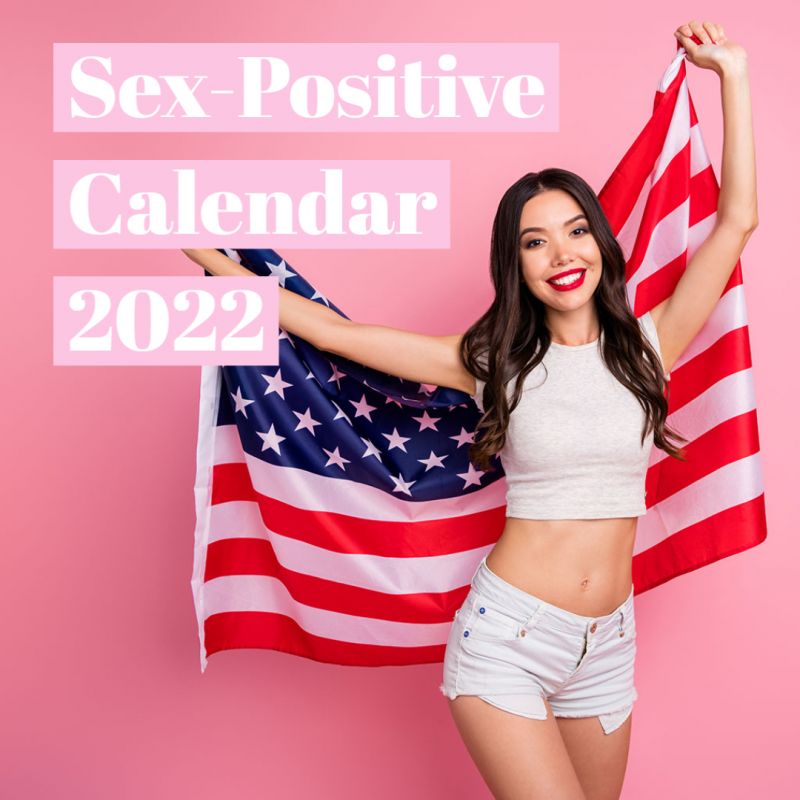 National Sex Holidays to Put in the Diary in 2022
JANUARY
Jan 6th: National Cuddle Up Day
Every year the US responds to post-Christmas and cold weather misery by celebrating National Cuddle Up Day. Grab your nearest cuddle partner - friend, lover, pet, toy - and snuggle up.
Jan 21st: International Fetish Day
International Fetish Day began in the UK in 2008 before being quickly embraced by the rest of the world. It's a day dedicated to the fetish community worldwide and to encouraging openness and kink-positivity.
FEBRUARY
Feb 5th: National Shower With a Friend Day
This holiday began in order to encourage people to shower with a shower filter. But it's evolved in a more fun way, and is now seen as a day to share a shower with a friend or lover.
One bonus? It saves water! Unless you're in there for a very long time.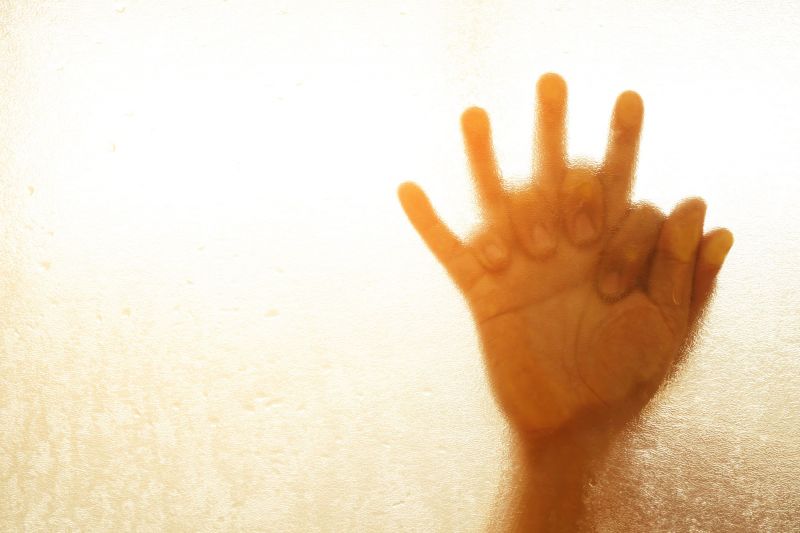 Feb 14th: Valentine's Day
This couldn't be left off our sex holidays calendar. Valentine's Day is all about love and romance. Whether or not you find it cringe-worthy, it's a day to tell your loved one you love them.
MARCH
March 3rd: National Threesome Day
Spring is almost here! Open your relationship or go out and meet some sexy strangers to have your best ever threesome on National Threesome Day.
March 14th: Steak and Blowjob Day
This unofficial national day rose on the internet as a male response to Valentine's Day, which they argued was all about women.
On this day, women are supposed to cook a male partner steak and perform fellatio. The ideology of this day is obviously problematic (and heteronormative), but made slightly better by the fact that Cake and Cunnilingus Day is only a month away.
APRIL
April 14th: Cake and Cunnilingus Day
This is another internet-bred holiday, conceived in response to Steak and Blowjob Day. On Cake and Cunnilingus Day women are supposed to - you guessed it - eat cake and get head.
At the same time or on the same day? Up to you.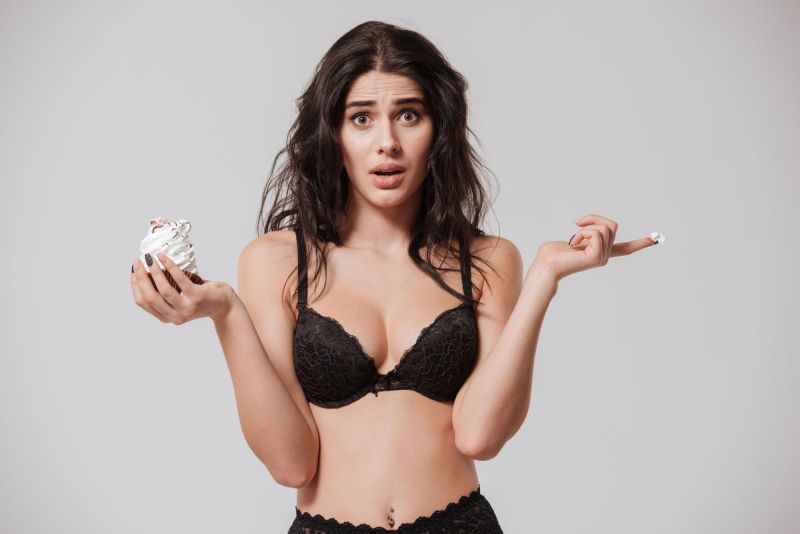 April 18th: National Anal Sex Day
Whatever your gender or sexuality, use National Anal Sex Day to explore your own or your lover's butt.
April 25th: National Lingerie Day
We love National Lingerie Day. Need we say more? Celebrate this special day by buying new lingerie, taking new pics, or offering discounts in your Pantydeal store.
MAY
May: International Masturbation Month
May is a very sexy month. In fact, the whole month is dedicated to the joys and benefits of masturbation!
The first national masturbation day was back in 1995. It's a sex-positive holiday designed to celebrate our right to masturbate and to remove shame and stigma.
The 1st Friday in May: No Pants Day
No Pants Day is celebrated in various countries across the world, including the US. Those wishing to participate in this day should venture out in public without pants - only underwear, but act as if it'd any other day.
May 8th: Outdoor Intercourse Day
The day to celebrate outdoor sex began, unsurprisingly, on a college campus. With the warm weather, take the day to get close to nature by getting frisky in the great outdoors.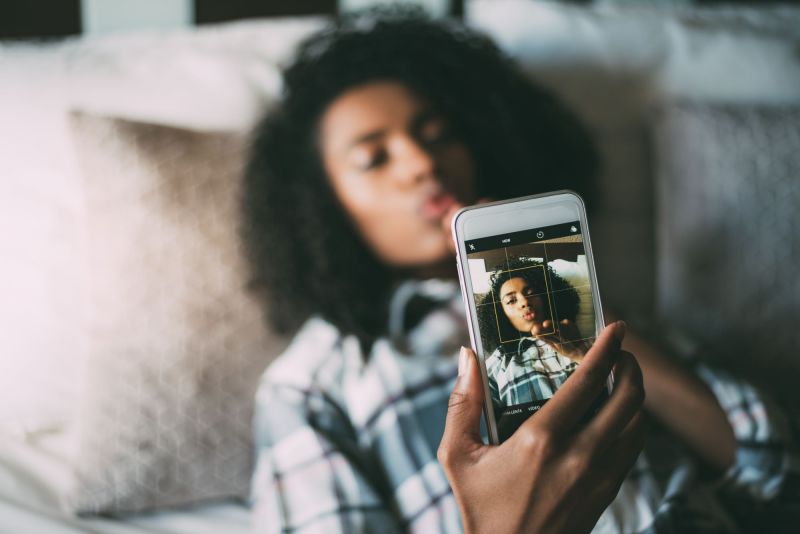 May 14th: Online Romance Day
Online Romance Day: the opposite of Outdoor Intercourse Day? Perhaps. Anyway, this May 14th is your time to get romantic or sexy over the internet! Whether that's phone sex, video sex, or the classic sexting.
May 17th: International Day Against Homophobia, Transphobia, and Biphobia
May 17th is an important day to celebrate and protect the lives and rights of queer and trans people. This date is important because it was on May 17th 1990 that the World Health Organisation declassified homosexuality as a mental disorder.
JUNE
June: LGBTQ+ Pride Month
Pride is here! June is the month to celebrate the LGBTQ+ community across the world - to draw attention to discrimination and prejudice, increase visibility, celebrate diverse sexual and gender identities, and fight for better rights.
The month is usually full of events, workshops, protests, and parties.
June 2nd: Sex Workers' Day
This important day dates back to 1975 when a group of French sex workers protested against criminalization and poor living conditions. The day draws attention to discrimination against sex workers, promotes their importance, and demands better rights.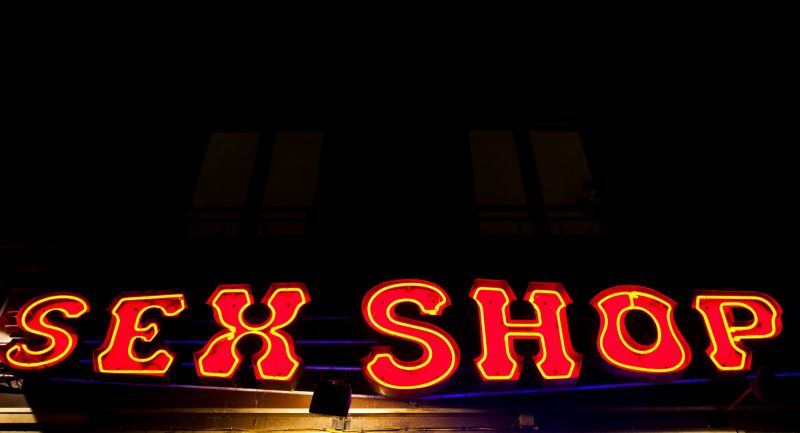 June 9th: National Sex Day
When is National Sex Day? Right here, in the middle of one of the sexiest months. National Sex Day is an unofficial holiday dedicated to sexual intercourse! If there's a day for sharing and experiencing the benefits of sexual pleasure, it's today.
June 22nd: No Panty Day
Ladies, free yourselves! On this day, anyone who wears panties is encouraged to cast them aside and feel the wind flow under them. Embrace nature and enjoy the confidence of going commando.
JULY
July 6th: International Kissing Day
Also called World Kiss Day, International Kissing Day originated in the UK but is now celebrated worldwide. This day celebrates the simple but often overlooked pleasures of kissing.
July 14th: National Nude Day
This National Nude Day, go full-on naturist or walk around your house in the nuddy. It's a day to celebrate the human form in all its naked glory.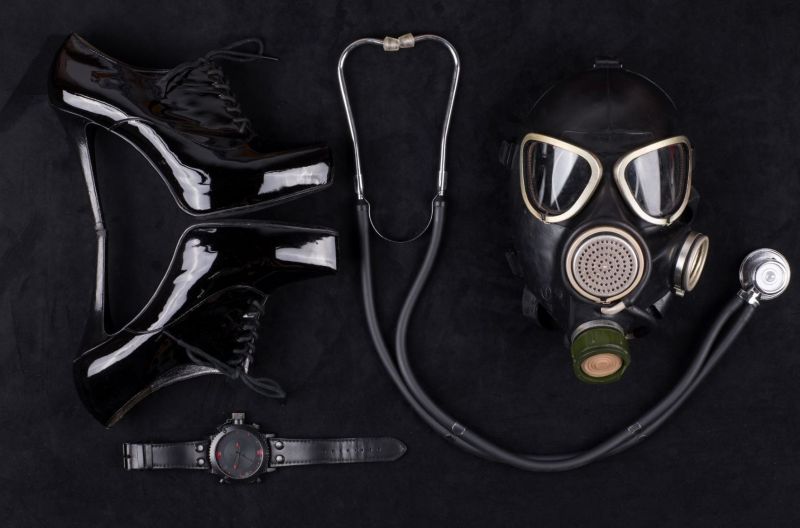 July 24th: International BDSM Day
International BDSM Day was started by a BDSM club in Barcelona in 2003. The day has events promoting awareness of BDSM practices and benefits, how to do it safely, and celebrates the worldwide BDSM community in its many iterations.
July 31st: National Orgasm Day
Give yourself the gift of an orgasm on this very special day. Use National Orgasm Day to learn about your body and the value of the big O.
AUGUST
August 13th: International Swingers Day
August 13th celebrates everyone living or curious about the swinger lifestyle, with swingers parties and large conventions where people gather to learn about the lifestyle and explore.
August 23rd: Go Topless Day
Go Topless Day is practiced every August in the US to support the gender equality cause and a woman's right to be topless in public.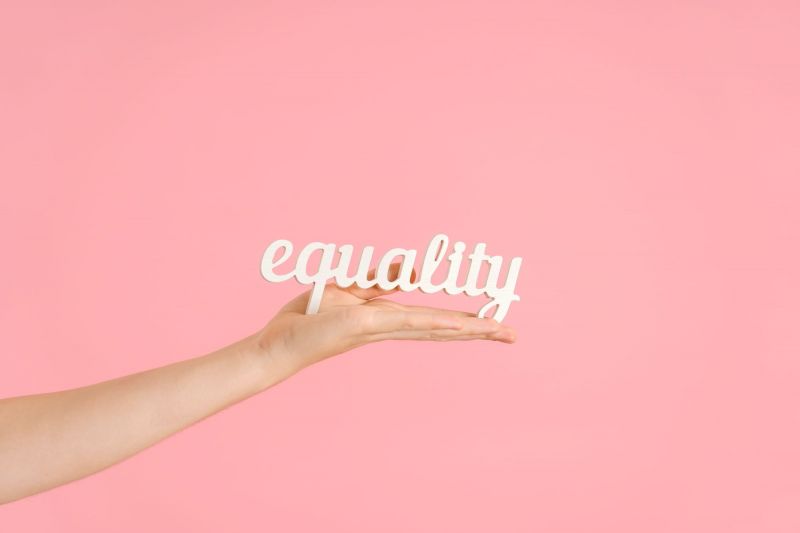 SEPTEMBER
September: Pleasure Your Mate Month
September is a month dedicated to giving your mate some loving by giving and receiving pleasure - whatever that means to you!
Use the month to refocus on intimacy and pleasure in your close relationships, whether it's with food, sex, massage, or time spent together.
Sept 4th: World Sexual Health Day
Good sex is safe sex! September 4th is the day to promote sexual health in its many forms: physical, psychological, emotional…
It's a day that supports every individual's right to sexual wellbeing by bringing awareness to the importance of issues like contraception, gender identity, and consent.
Sept 23rd: Celebrate Bisexuality Day
September 23rd is a day dedicated to bisexual history, identity, issues, and bisexual people; a group often marginalized in both straight and queer communities.
OCTOBER
Oct 11th: International Coming Out Day
International Coming Out Day was first celebrated in the US in 1988. It's a day that supports the queer community and acknowledges the importance and challenge of coming out.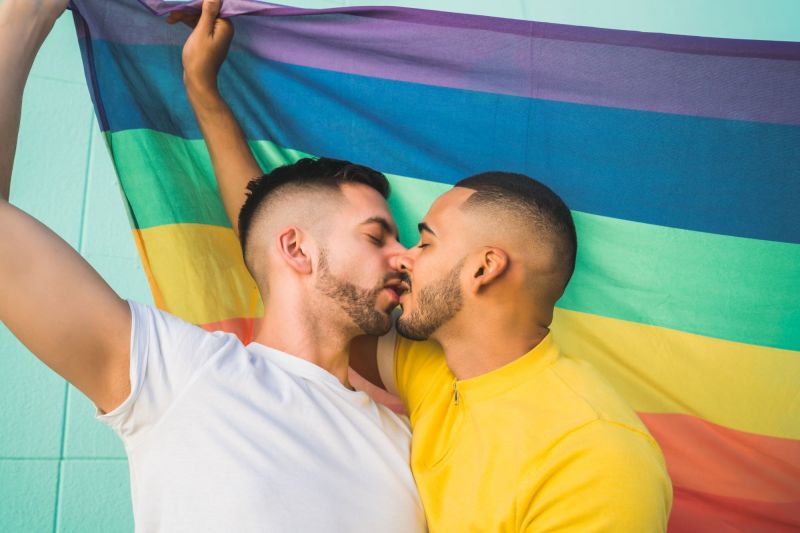 October 13th: No Bra Day
On this day, women and people with breasts are encouraged to throw their bras aside and set their boobs free in the name of breast cancer awareness (October is breast cancer awareness month).
October 17th: National Ass Day
National Ass Day is all about the butt. If you've got a great butt, flaunt it! Tell someone whose butt you love that you love it, take a consensual squeeze, or better yet, a spank.
NOVEMBER
Nov 4th: National Sex Toy Day
Maybe you're not wondering When is National Sex Day, but instead, When is National Sex Toy Day?
This day began in 2010 and is designed to celebrate the diverse nature and potential of our sexuality with sex toys! Grab your favorite toy or use this day to add a new one to your collection.
Nov 23rd: Polyamory Day
Polyamory day takes place on November 23rd because it was on this day in 2011 that a British Columbia Supreme Court judge ruled that Canada's anti-polygamy rule doesn't apply to polyamorous folk - unless they try to have an official marriage.
This day is about furthering the rights of polyamorous people and celebrating this form of loving and practicing relationships.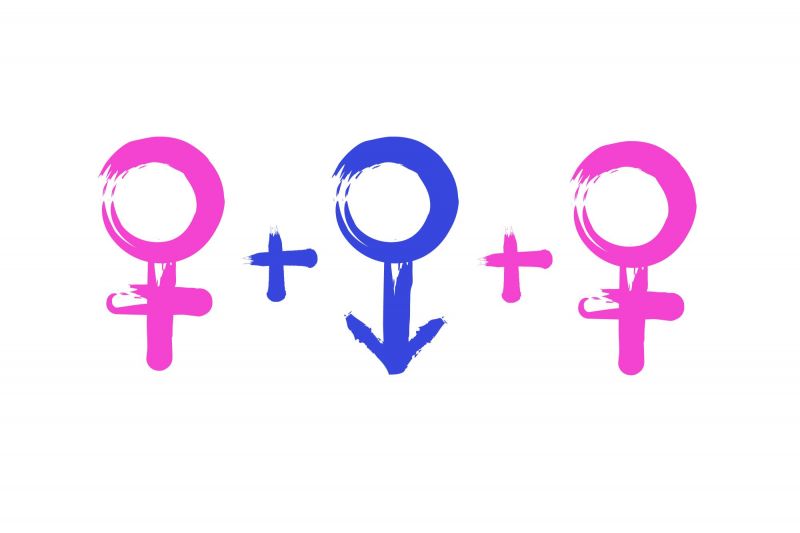 DECEMBER
December 22nd: Global Orgasm Day
Global Orgasm Day or The Annual Global Orgasm for Peace originated in 2006, a day chosen to coincide with the end of the winter solstice.
You're supposed to orgasm while thinking about peace. We like the sound of that.
December 31st: New Years Eve
As you know, NYE is obviously a sensual and romantic evening in the year. Grab your mate or your date and give them a smooch as the clock strikes!
How can you make this year a good one?
Consult this sex holidays calendar and focus on pleasure and sexuality worldwide. Find an event near you, spread the word, and connect with others in the most fun way possible.