World's #1 Marketplace for Used Panties
Buy & Sell used Panties, Marketplace & Community, Over 1.000.000 Real Members, 100% Safe & Anonymous
Selling used underwear is one of the easiest ways to make money. Over 1.000.000 panty sellers and buyers are using the largest marketplace for selling and buying worn panties. Sign up for free to sell or buy worn underwear of verified girls around the world. Quick and anonymous.
Features for Sellers
keyboard_arrow_right Earn easy money
keyboard_arrow_right Safe and Anonymous
keyboard_arrow_right Own Shop System
keyboard_arrow_right Set Your Own Prices
keyboard_arrow_right No transaction fees
keyboard_arrow_right New buyers daily
Features for Buyers
keyboard_arrow_right Messages & Chat
keyboard_arrow_right Classified Ad Market
keyboard_arrow_right User Ranking List
keyboard_arrow_right Member Reviews
keyboard_arrow_right Privacy Functions
keyboard_arrow_right Private Media Cloud
Marketplace Offers
keyboard_arrow_right Worn Panties
keyboard_arrow_right General Worn Clothes
keyboard_arrow_right Custom Video Clips
keyboard_arrow_right Private Photosets
keyboard_arrow_right Skype Cam Chats
keyboard_arrow_right Whatsapp Texting
Great Features
On Pantydeal.com you can be sure to find the greatest features for sellers and buyers alike. Over 1.000.000 members can't be wrong.
Ready to join Pantydeal for free?
There are dozens of features for members to enjoy after free registration. Stay anonymous: we never share data with third parties, and none of your personal details are visible to other users. An active and busy marketplace: with over 1,000,000 buyers and sellers already registered on Pantydeal, don't miss the chance to join an exciting community and increase your income.
Stay Safe & Anonymous
Anonymity is one of our most valued assets. Pantydeal is one of the biggest market places for used underwear, security and protection. That's why all our members can easily communicate with each other without worrying about their privacy. Protection of data privacy is most important. We want you to feel 100% safe. That's why we take care and protect your privacy against unauthorized access. We also guarantee a top secret level handling with your private information. We are neither dealing with your email adress nor with any other information about your person. All general informations entered at Pantydeal are only for registration purposes and the internal process of your membership. Whenever you decide to leave or cancel your membership you can do this with one click.
What They Say
Hundreds of daily signups and +1.000.000 members make Pantydeal the largest marketplace for selling used panties. Here's what some of our users say.
starstarstarstarstar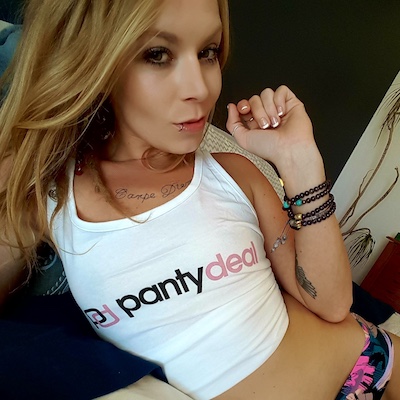 format_quote

Pantydeal was curiosity turned full time fun for Me! I had no idea it would turn out to be what it is. 6 short months, many sold items later, and I made the top 25 sellers list! I have so much fun fulfilling fetishes.

PetiteBlondeMILF (28 Years)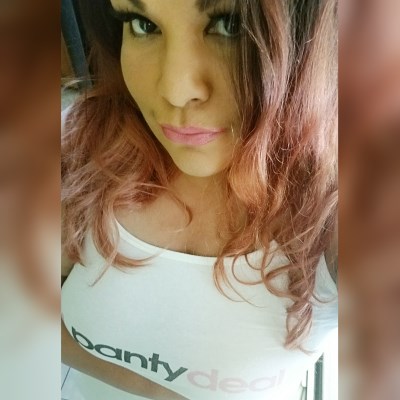 format_quote

Pantydeal is so much fun! It's a safe place to explore your fetishes - without judgment! As one of the top sellers, I love getting creative and making my customers happy.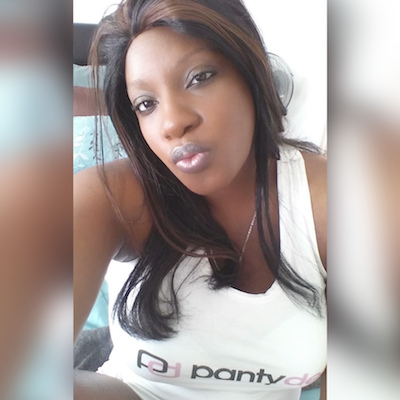 format_quote

I like Pantydeal because it's fun to help my customers fulfill their fantasies. It makes me feel good to know I've done a good job & they enjoy my merchandise!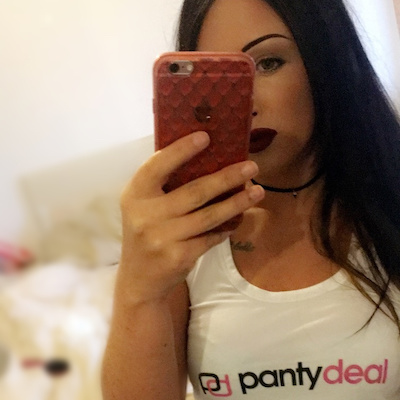 format_quote

From panties to socks and anything you can think of. Everything about this site is professional and easy to use!