21 Sexy Role-playing Ideas For Couples To Up The Heat
Whether or not you've had the "fantasy chat" with your partner, this list of role-play for couples ideas will give your sex life the inspiration it was asking for. A different role-play every night of the week? Yes, please.
"So, what's your fantasy?"
Role-play for couples: increase intimacy, confidence, and pleasure.
If you haven't experimented with sexy role-play before, it can seem a little daunting. But it doesn't matter if you skipped drama at high school - you don't have to be a good actor to be good at sexy role-play! And if you're shy, you can always use these role-play ideas for texting (or rather, sexting), and see where it takes you. You could discover a kink you never realized you had.
All it takes is a little planning and a little confidence. When you're in the role-play, you're in the role-play. And once you realize how great you are, your confidence, and pleasure, will rocket sky-high.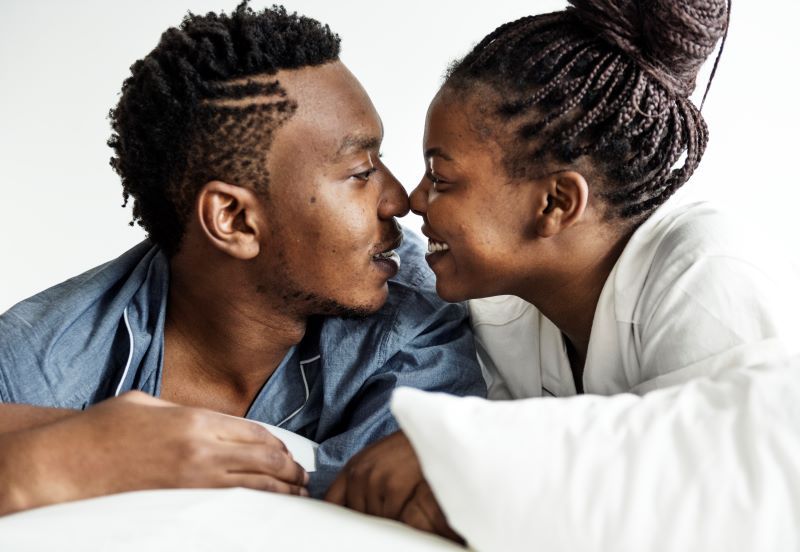 Sexy role-playing is also a good (and fun) way to increase intimacy. Sharing your fantasies and being vulnerable with each other brings partners closer, both inside and outside the bedroom. Initiate a sexy role-play chat with your partner, get excited about a shared fantasy, and figure out who will play what role and when it will happen.
Sexy outfits? Of course! They're the best part!
Acting out fantasy role-plays should only happen with enthusiastic consent from partners. And don't forget: Fantasy is not reality. It's okay to act out scenarios that might not align with your real-life ethics. Because they're fantasies - and that's how they'll stay!
Here they are: 21 sexy role-playing ideas for couples to get you started. And the rest? Well, that's up to you.
The essential list of sexy role-playing ideas for couples.
1. Manager and employee.
This is a classic role-play for couples, but it's a classic for a reason. You're a low-level employee and you want a raise. How will you get one? You'll have to figure that out…
2. Hotel maid and sexy guest.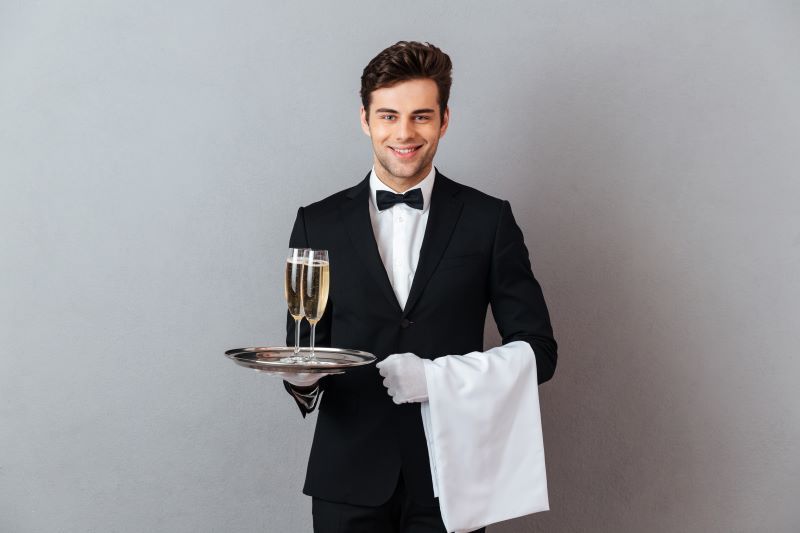 You're a bored (and horny) hotel maid doing the room-service rounds. A handsome hotel guest propositions you, what do you do?
3. (Sex) slave and master.
This is at the kinky end of the role-playing ideas for couples spectrum. You're a sex slave who's been won at an auction (don't ask us how this auction came about). You have to do everything your new master says, and if you don't? Punishments might occur. Whipping optional.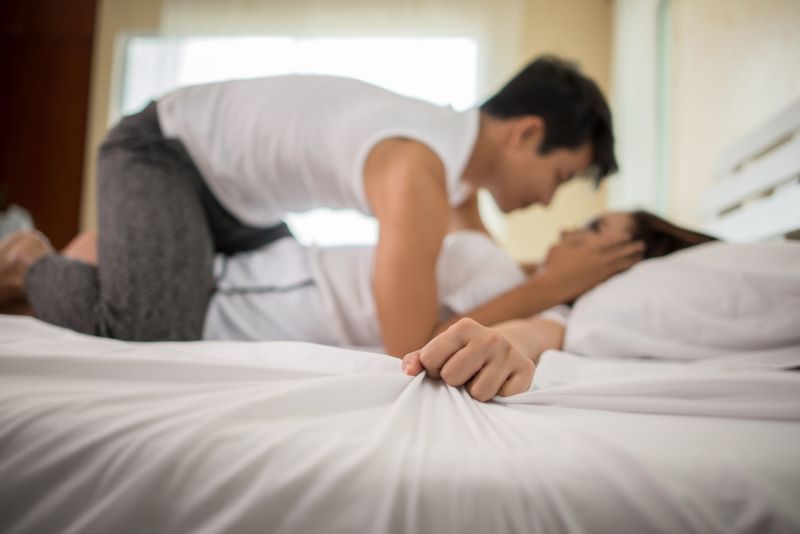 4. Erotic masseuse and customer.
Your muscles ache from your long working week, but you're distracted from your massage by your unusually attractive masseuse. With the oils and the incense, someone's hands soon end up where they shouldn't… This role-play for couples can be taken up a notch by making it tantric.
5. Sexy strangers.
There are few things more exciting than locking eyes with a sexy stranger across the room and knowing where it's going to lead. Recreate this by "accidentally" running into your partner in a bar and pretend you're strangers having a one-night stand. Sexy fake names encouraged.
6. A seductive taxi ride.
If one of you has a car, hop in and drive around a little, with one of you being the taxi driver and the other a customer. You both feel the sexual tension rising, and end up having to pull over. This is a role-play for couples with an exhibitionist streak. Busy highway? Totally fine.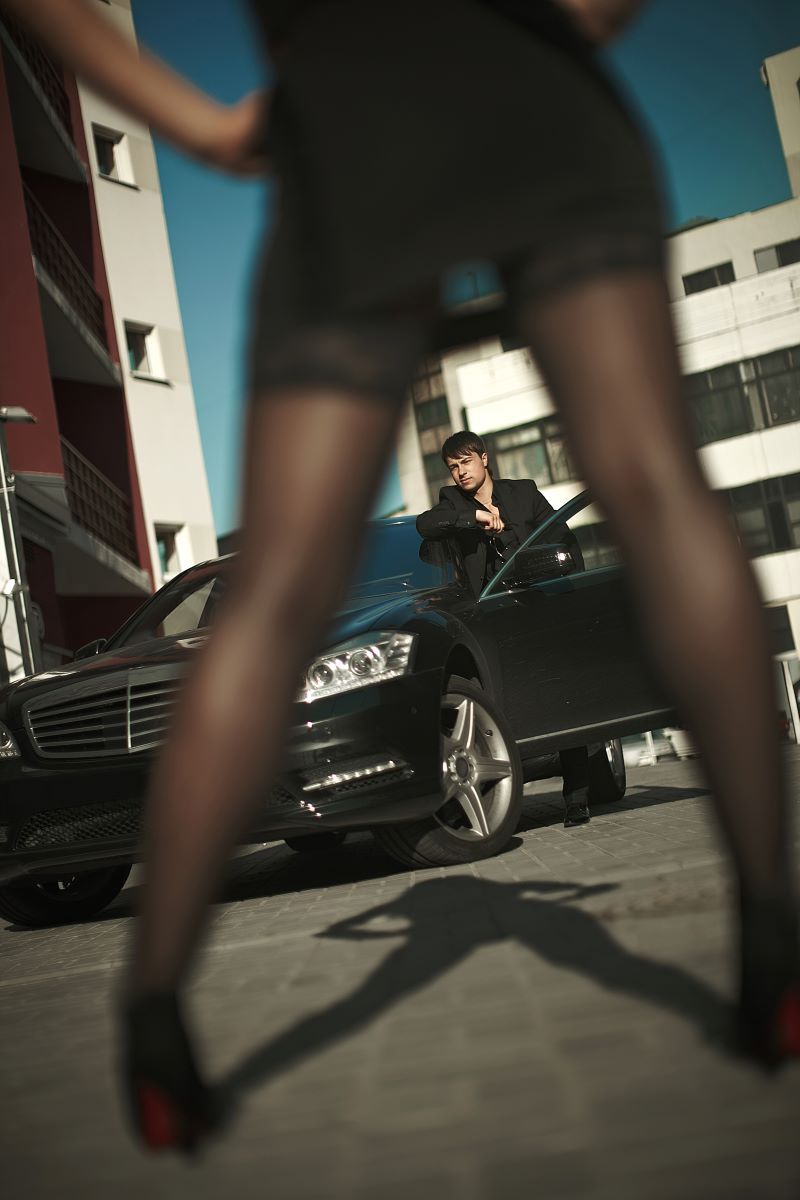 7. A very tasty pizza delivery.
You're planning on having a chill night in and you've ordered a pizza. An alluring pizza delivery guy shows up, and, whoops, you've gotten your money. What happens now? You'll both forget about the pizza, that's for sure. Out of all role-playing ideas for couples, this could be the tastiest.
8. Housewife and handyman.
It's a stressful day at home and you're dishwasher just broke (again). You call a handyman to come and fix it, but you didn't expect him to have such big… tools. What next? Whatever happens, make it quick, or you might get caught. (And what's sexier than a little danger?)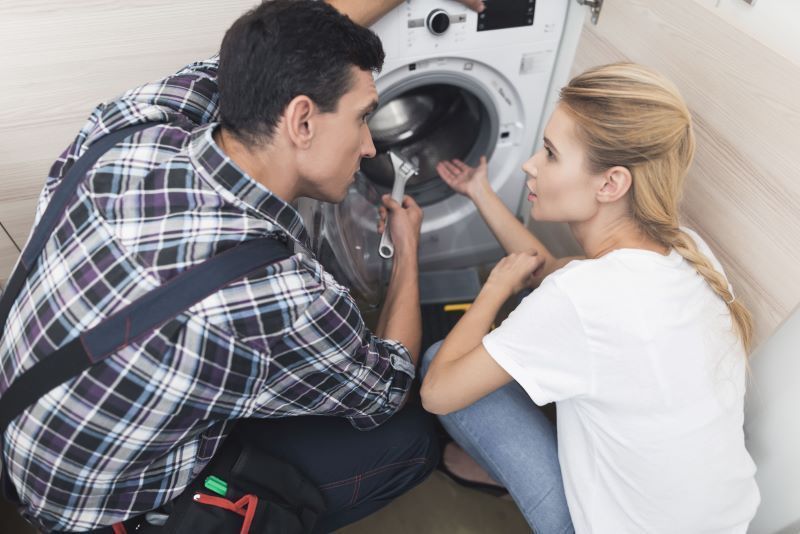 9. A strip-tease gone too far.
If you've thought about strippers and wondered if you've missed your calling, try this sexy role-play. You work in a strip club and really hit it off with a customer you're giving a dance to. It's forbidden, but you find a way to satisfy your cravings…
10. Your favorite movie characters.
If you and your partner have a similar taste in movies or a thing for certain characters, put on your acting hat and give them a go. Hans Solo? A superhero? James Bond and one of his many women? Pick a scene and let it develop.
You can also add this to your list of role-play texting ideas. Is James Bond asking you what color underwear you're wearing? How dare he!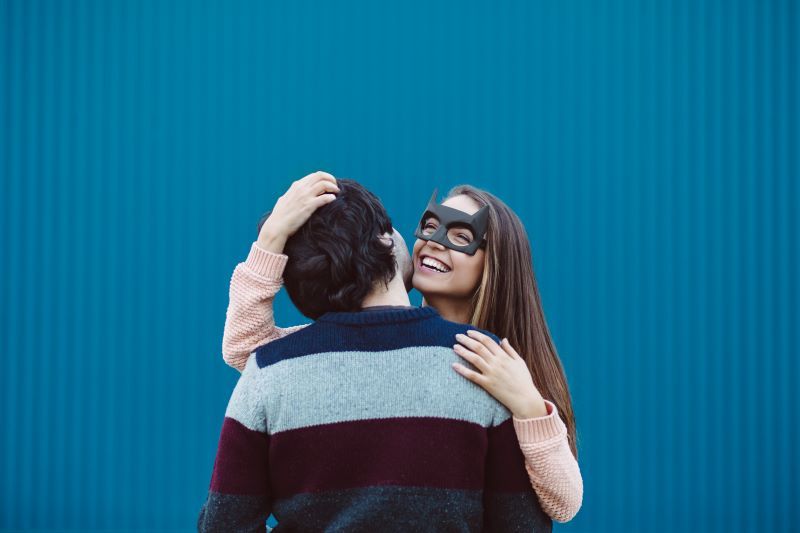 11. Rockstar and adoring fan.
One of you is a famous rockstar and the other, their number one fan. You've just finished a show (at which you spotted this sexy fan in the crowd). You meet backstage and both your fantasies come true.
12. A fireman's rescue.
Oh no! You're trapped in a burning building wearing nothing but your brand new lingerie! Fortunately, a hunky fireman comes to your rescue and you both escape unscathed, and you find a way to thank him. (Fireman costume = essential.)
13. Am I under arrest, officer?
You're on the run, and you've definitely got a concealed weapon on your body. You're stopped by a dashing young policeman - who's definitely intending to handcuff you. (Again, police officer costume = essential.)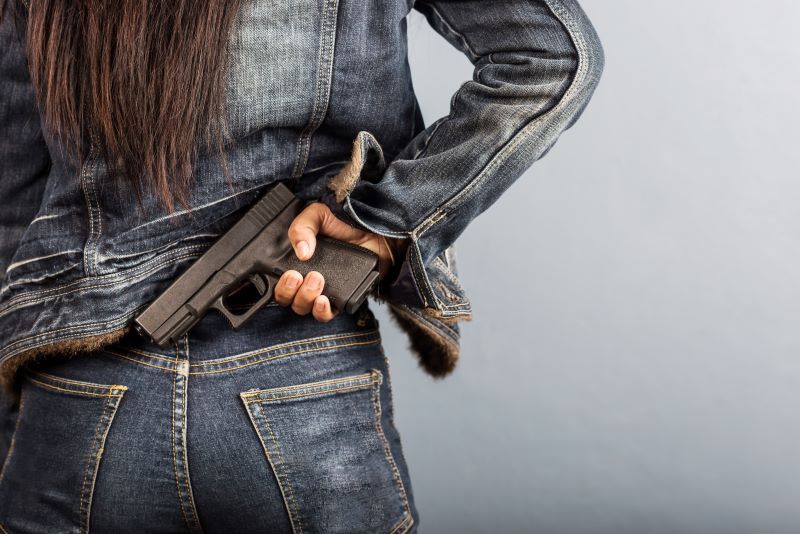 14. The voyeur who joins in.
Have your partner hide and watch you whilst you act like you haven't seen them. You undress, you masturbate… pretty soon, your voyeur can't help himself.
15. Doctor and patient in need of "special treatment".
One of you plays a stern medical professional while the other is a patient in need. You're immediately attracted to each other, and as the patient's body is checked (all over), things take a turn towards the sexy.
16. An experienced sexpert and innocent virgin.
One of you takes on the role of a sex-master who has to educate (and dominate) an inexperienced but curious lover. By the end, you're both fantasy masters. This is another role-play for couples who have a thing for BDSM.
17. A very attentive yoga teacher.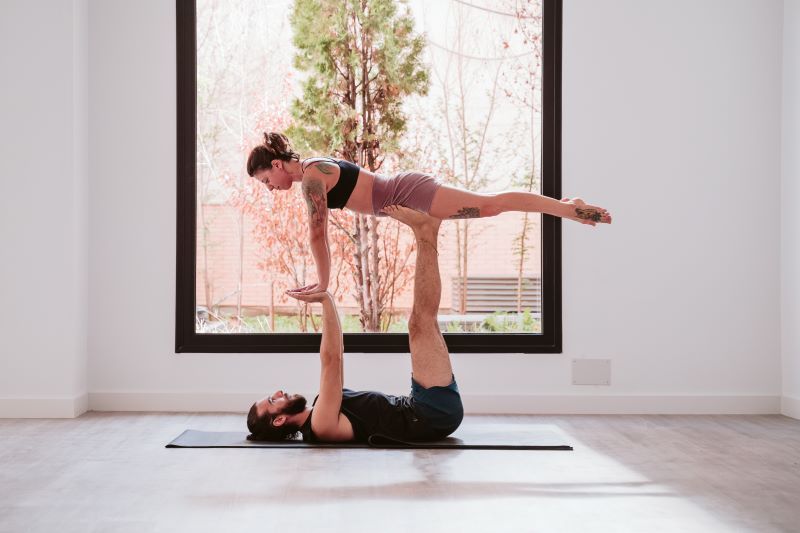 You're in your yoga pants and trying (again) to master the downward-facing dog. Fortunately, your hot yoga instructor is there to help you out. Helpful repositioning turns naked in no time. If you're an athletic or stretchy couple, you'll particularly enjoy this role-playing idea for couples.
18. The kiss of death: vampires.
Twilight your thing? (No judgment.) Your partner's all vampired-up and has an appetite for blood. You try to escape him but eventually, you're caught. Luckily, your powers of seduction are strong and you turn certain death into certain orgasm.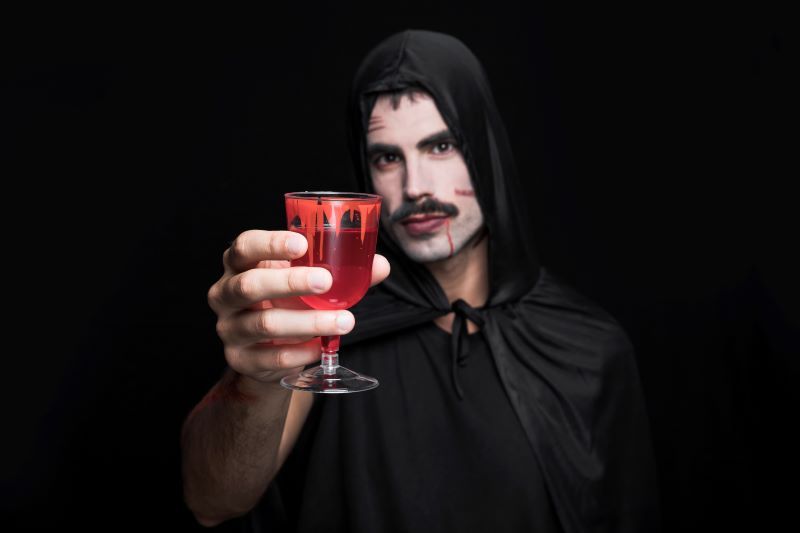 19. Alien abduction.
Sure, it's a weird one, but don't knock it till you've tried it. You're a strange creature from out of space who comes to earth and finds an attractive human to steal away. Think about what kind of alien you want to be and get creative with costumes. Will you make it back to earth or stay on your sex-space-ship forever? You decide.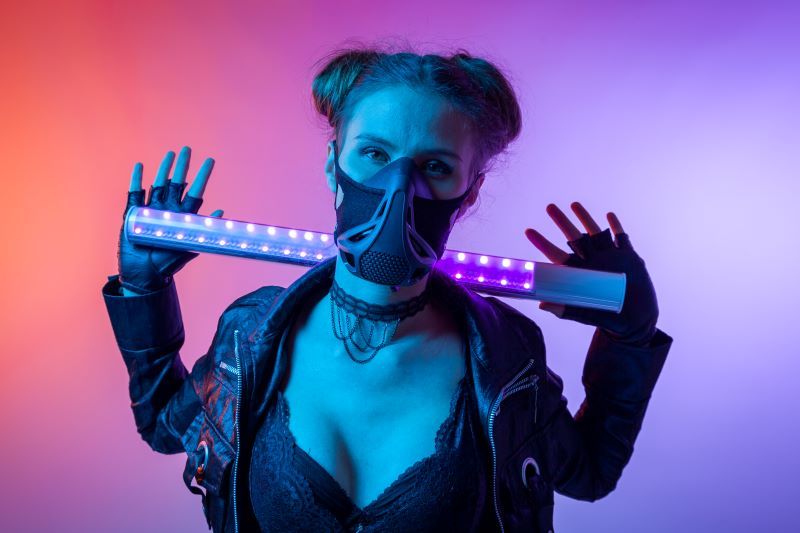 20. The teacher and student who really wants a good grade.
Admit it: you always fancied one of your college professors. Now's your chance to indulge. Find appropriate costumes and act out the scenario. You need a good grade but you're a very bad student. How will you get it? Let the seduction commence.
21. Break up and then make up.
Sometimes break up sex is the best sex. Pretend you've had a big fight with your partner and you really hate each other, but you still can't forget about the sex. It's angry… it's rough… it's mind-blowing.
When it comes to role-play ideas for texting, this is also a good one. Start the sexy role-play early with some angry text exchanges to make you really fired up.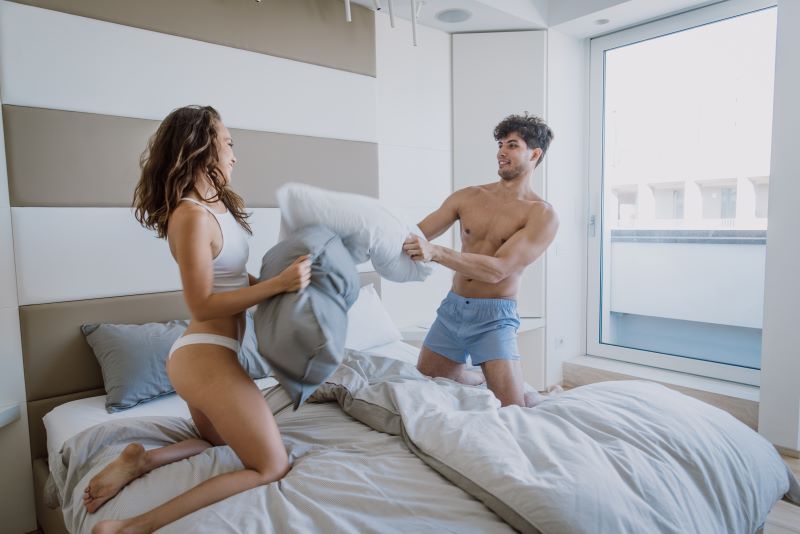 Hopefully, at least one of these role-playing ideas for couples got your heart racing. And remember, even if you're doing the long-distance thing with your lover, these can be used as role-play ideas for texting too.
Sexy role-play should never be dull, and it should give you a chance to make your innermost fantasies come true.
Be warned: you might surprise yourself.