The Ultimate A to Z List of Kinks and Fetishes
A
|
B
|
C
|
D
|
E
|
F
|
G
|
H
|
I
|
J
|
K
|
L
|
M
|
N
|
O
|
P
|
Q
|
R
|
S
|
T
|
U
|
V
|
W
|
X
|
Y
|
Z
It's time we returned to our favorite topic: Kink.
Even though underwear will always be our number 1, there are loads of other fetishes that slip under mainstream society's radar. This ultimate list of kinks is going to give them the recognition they deserve. Finally.
If you're a practiced kinkster, you've probably gotten over the whole idea of fetishes being "taboo" or "bad." If you're new to the topic, let us be the first to tell you that sexual kinks are neither of those things!
Not only are they a natural form of sexual self-expression, but more people have one than don't have one.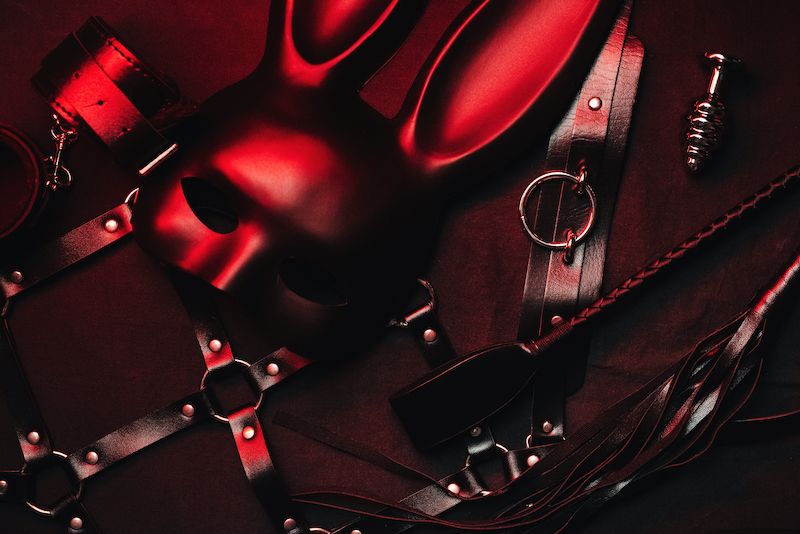 To show you just how extensive the world of naughty sex is, this is an A-Z list of kinks and fetishes that ranges from the vanilla (Role-playing? Been there, done that) to the extreme.
What's the difference between a kink and a fetish?
What's the difference between a kink and a fetish? A kink is anything sexual (an act, desire, fantasy…) that is different from traditional ideas of "normal" sex. This definition sounds vague - and it is!
These two are often thrown together because a fetish is a kind of kink, only more specific and more extreme. If someone has a fetish, it means they have an intense, almost obsessive, sexual desire for a particular thing. You have a kink for something if it makes you pretty excited and it's not "vanilla".
The sexuality of a fetishist might be centered around this object/scenario. They will get exquisite pleasure from it, and might not be able to feel pleasure without it.
Common types of fetish
There are many different fetish categories, and there tends to be a crossover between them.
Object fetishes are about objects, like underwear or leather. Sometimes the focus is on the material, other times, the shape or form of the item. Body part fetishes are about - you guessed it - body parts.
As well as being about objects, people can have fetishes for situations, behaviors, or characteristics.
When you ask questions like "Why do people like this?", you realize there are themes that come up time again. Many kinks involve power and control, pain, role-playing, the "taboo" (because it's always hot to do something you know you shouldn't), and our innate desire for attention.
Most kinks, fetishes, and unusual sexual practices are a combination of these elements.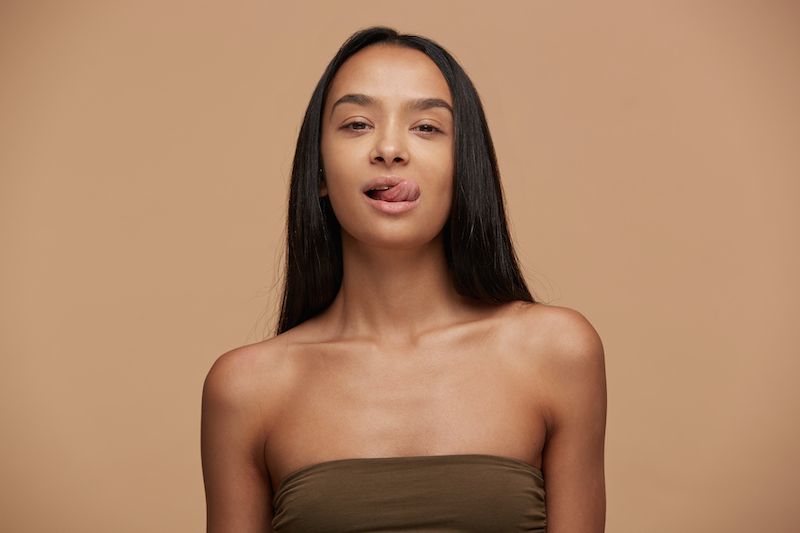 A-Z List of Kinks and Fetishes You Wish You Knew Sooner
A is for Ageplay
Ageplay is a kind of role-playing kink in which people pretend to be different ages. At the extreme end are adult babies. At the tame end? You calling your partner "Baby" or "Daddy" in the bedroom…
Acrophilia
Some people are scared of heights. An acrophiliac, however, is sexually aroused by heights or being at high altitudes.
Axillism
Axillism is armpit fetishism. In particular, it's a fixation on the smell of armpits.
Agalmatophilia
This is a sexual attraction to figurative, human-like objects, like mannequins, statues, dolls. Unsurprisingly, nude statues tend to get the most attention. It's linked to the broader "object" fetish category.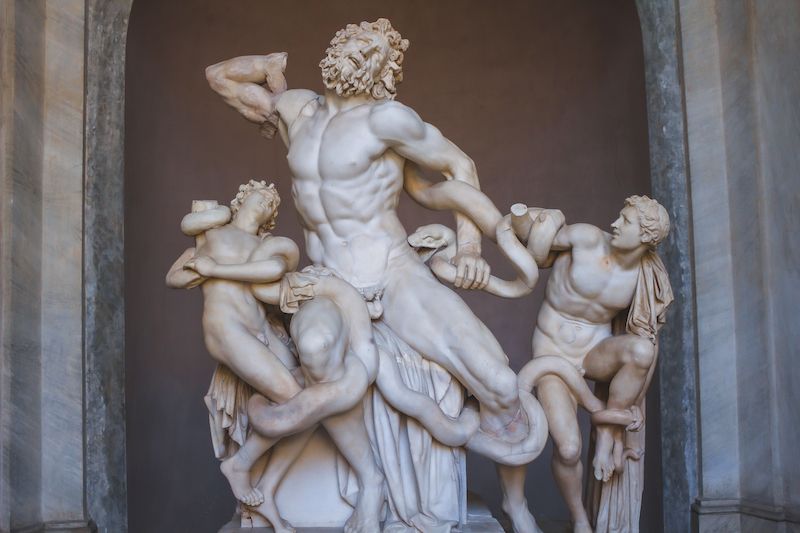 B is for BDSM
In this list of fetishes, BDSM is a big player.
As we know, BDSM covers any sexual practices that involve bondage, discipline, dominance, submission, sadism, and masochism. Within this category are common and more specific preferences, like spanking, bondage, and restraint. Role-playing and intense power dynamics are central to BDSM.
Breathplay
Did you know that briefly cutting oxygen from the brain can take you to a state of euphoria? Breathplay combines this practice with sex by introducing varying degrees of choking, from light to near-total asphyxiation, into sexual play.
Brassierolagnia
Brassierolagnia is extreme sexual arousal from bras. These fetishists will often get more excited by the sight of bras than the sight of breasts.
C is for Cuckolding
This kink involves a partner being turned on by seeing their partner having sex with someone else. A "cuckold" used to mean a married man whose wife cheated on him, but today it means someone who is aware of and enjoys their partner having sex outside their relationship.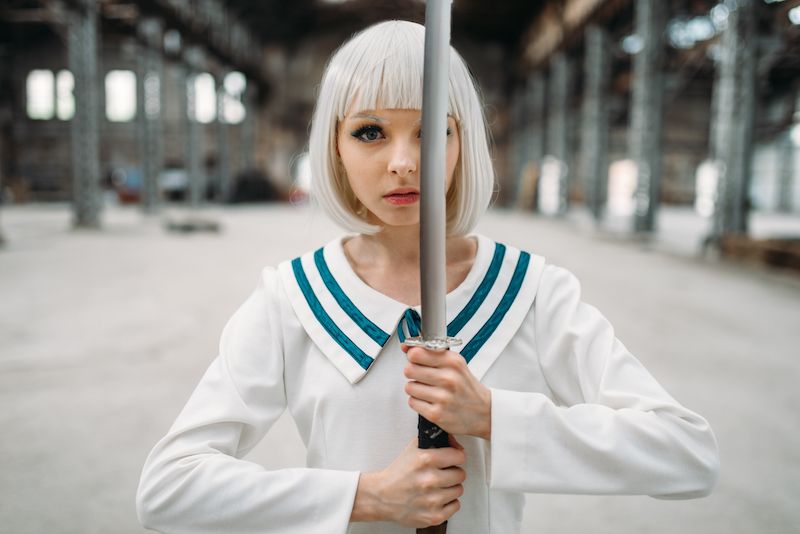 Cosplay
Cosplay is the activity of dressing up as a fictional character and role-playing. Someone who's really into cosplay gets aroused by dressing up in these costumes and seeing others dressed up, and by the role-playing scenarios that follow.
CBT (Cock and Ball Torture)
This is a kink grounded in erotic humiliation and masochism that involves a penis-owner getting pleasure from having pain inflicted on their private parts. The "torture" can come in many forms - squeezing, spanking, tickle torture, piercing… One of the stranger ones on our list of kinks? Perhaps.
D is for Double Penetration
This is another fetish that is how it sounds: it's a desire to be penetrated in 2 places at once. Generally, this means a vulva-owner being penetrated simultaneously in their vagina and butt by 2 different penises. And it's a surprisingly common fantasy!
Dacryphilia
Dacryphilia is arousal from tears, in particular, seeing other people cry. It can be a dominant/BDSM-style kink. Alternatively, pleasure can come from seeing someone be emotionally vulnerable and expressive.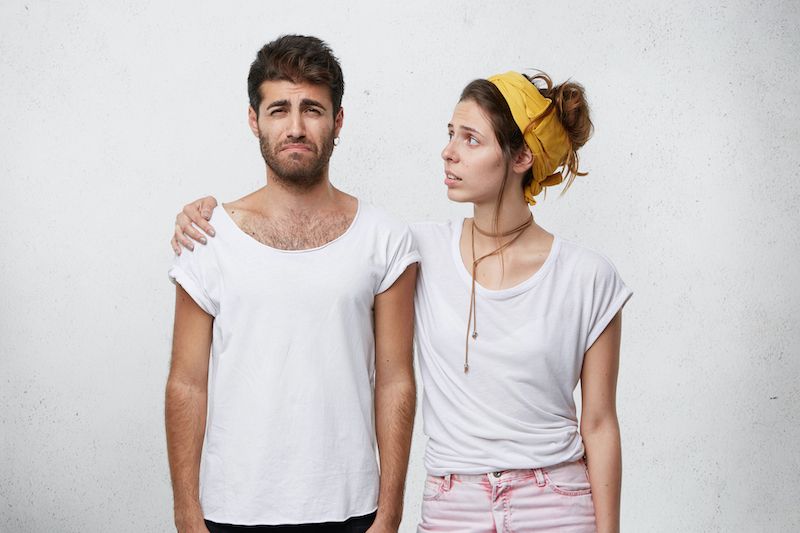 Doraphilia
Doraphiliacs love animal fur, leather, or other kinds of animal skins. This kink centers around the smell and feel of these materials.
E is for Exhibitionism
This is one of those sexual kinks that's up there with feet and BDSM when it comes to popularity, which means we couldn't leave it out of our list of kinks. Exhibitionists enjoy - you guessed it - exhibiting themselves sexually. In other words, being watched while having sex.
Edging
Edging is a kind of orgasm control that kinksters can practice solo or with partners. Edging literally involves someone being brought to the brink of orgasm, then stopping and holding off climax as long as they can.
It gets a bit BDSM when partners practice it with each other as part of power-play or punishment. In these cases, edging goes a step further and becomes orgasm denial.
Electrophilia
An electrophile gets pleasure from experiencing electric shocks on their body. These can be self-inflicted or delivered by a partner. Some enjoy a gentler sensation, but for others, the pain of a strong electric shock gets them going.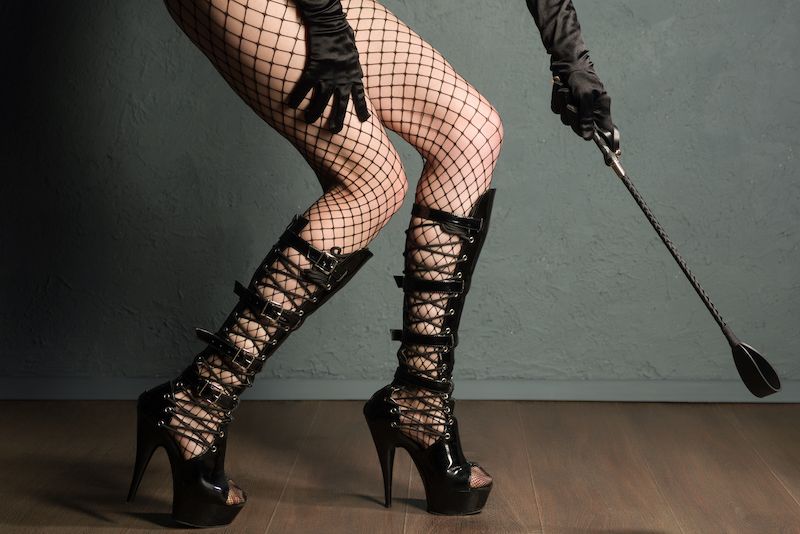 F is for Femdom
Femdom is a fixation on being dominated by a woman or someone with femme characteristics. Men (typically, but not always, hetero men) who desire dominatrixes have this kink.
Foot Fetishism
This is another big player on this list of kinks. It's one of the most common fetishes out there. This fixation can be about touching and looking at feet or even involving them in sexual play (sucking, stimulating, penetration..)
Financial Domination
Power and erotic humiliation are central to this kink. Cash slaves are people who get sexual pleasure from being dominated by someone financially. In other words, from having someone take their money.
G is for Gender Play
Gender play is common in the BDSM community and involves people taking on a different gender role. It's sometimes part of a dominance/submissive dynamic, and sometimes an individual fantasy.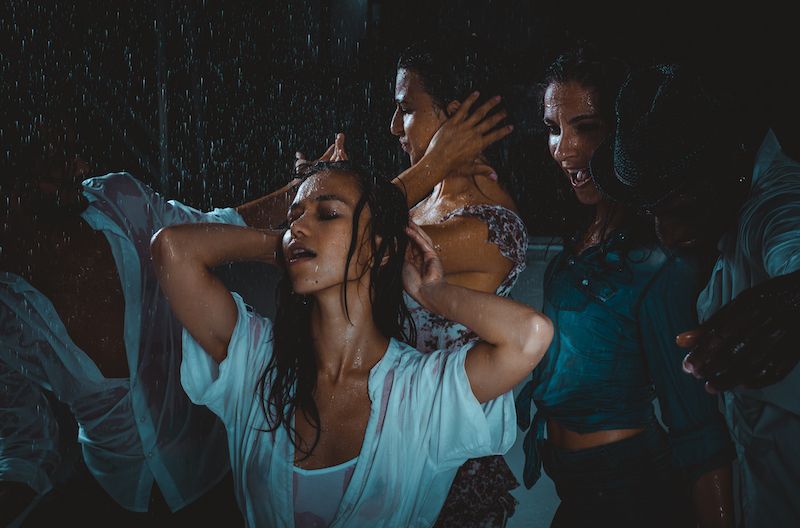 Group Sex
Group sex is any sexual play involving more than 2 people. It could be a threesome or an entire soccer stadium. On this list of fetishes, this is another one that tops sexual fantasy charts time and again.
As well as stemming from a desire to experience and share more pleasure with more people, part of the thrill of group sex is the feeling of being desired by multiple people.
Giant Fetish
Alternatively called Macrophilia or "macro fetish," this is an intense sexual fixation involving giants or people a lot bigger than you. It's typically hetero men who have this fantasy - men who get pleasure from the idea of being sexually dominated by a larger woman.