17 Sexy and Original Bondage Ideas to Try Tonight
Curious about bondage but not sure where to start? Once you've read our ultimate guide to bondage for beginners and learned all about safety, preparation, and different bondage tools, you're ready for this: 17 creative, surprising, and sexy bondage ideas that anyone can try tonight.
Before you try any of these bondage ideas, remember that communication, enthusiastic consent, and aftercare are essential to any kind of BDSM activity, including all types of bondage.
Bondage Bucket List: 17 Surprising and Sexy Bondage Ideas Anyone Can Try
1. Tie them up and have your way with them
This bondage idea does what it says on the tin. It's a basic type of bondage play that involves your lover tying you up and having sex in any way you both want to.
2. Sexy punishments
Consensual erotic punishments are a classic part of BDSM role-play, and there is a load of bondage ideas that can make punishment even sexier, like a hot role-play in which your lover can't be untied until they start behaving themselves, or something related to sexy chastity.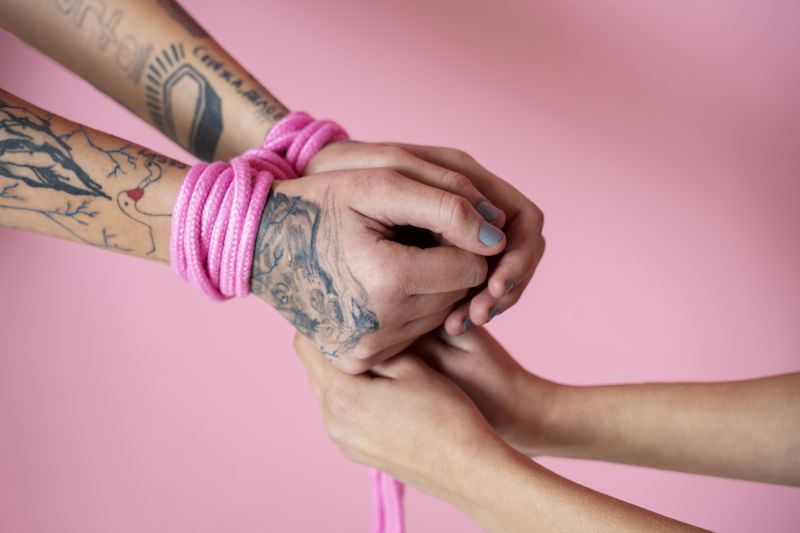 3. Use your bed frame
This type of bondage is also pretty simple: ask your lover to tie you to your bed frame using your bondage tool of choice (rope, cuffs, bondage tape…) and have fun. Tie up whatever you want: 1 wrist, 2 wrists, ankles…
4. Tantalizing and tension-fuelled oral sex
Does anything sound better? Ask your lover to tie you up in your position of choice and go down on you however slow and seductively they want to.
5. Bondage like a Queen
This is a fun bondage idea to heighten kinky power play dynamics. If your lover is into being submissive, a naughty way to explore bondage is to tie them up and then sit on their face, in other words, "Queening".
6. An extra sexy strip tease
Giving your partner a strip tease is a great way to explore your exhibitionist side and feel like your sexiest self. But you can make a strip tease extra hot by tying your lover to a chair while you do it.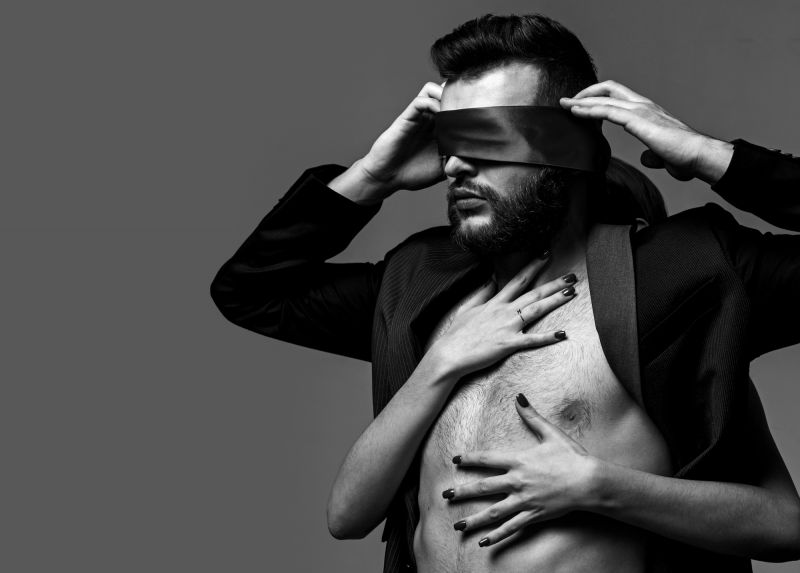 7. Erotic spanking
Spanking is a classic BDSM practice that many people love. If you're looking to take your spanking fun a bit further, consider asking your lover to tie your hands behind your back while they give you the whipping you deserve…
8. Tied up and made to (im)patiently wait
If you've got a thing for erotic humiliation or submission, ask your lover to tie you up at home and make you wait for them while they go out to the shops. The desperation you'll feel for them to come back will drive you wild.
9. Cuff yourselves to each other
And don't lose the key! This bondage idea might sound odd, but trust us, something about being physically restrained and being in the bondage together is both sexy and intimate.
10. Tickle "torture"
If you're turned on by the feeling of being totally at someone else's mercy, you might love (or hate to love) being tied up and tickled. Of course, remember to establish a safe word for this type and bondage to make sure the fun doesn't turn sour.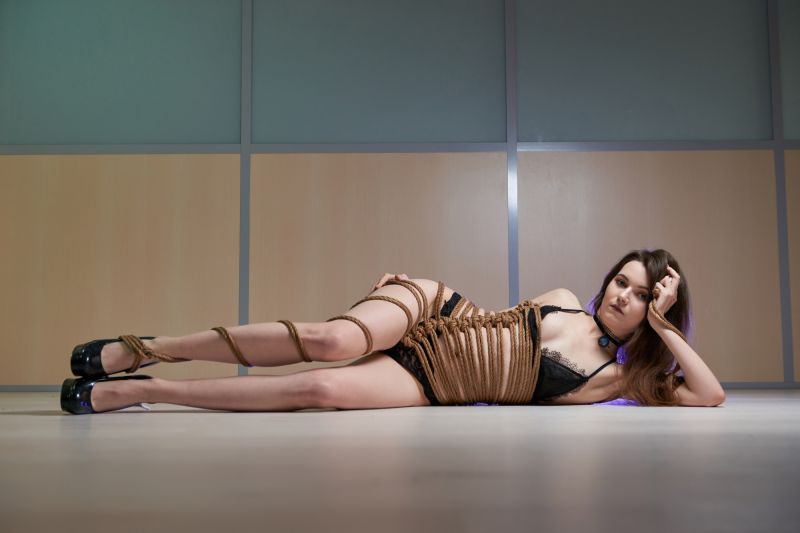 11. Go Cat Woman-style
If you love dressing up and are looking for a full-body self bondage idea, try a BDSM latex catsuit. High-quality pieces not only look incredible but stick to your skin in a pleasantly restrictive way.
12. Sexy mummification
Erotic mummification is a more extreme type of bondage play that involves one partner wrapping the other's body almost entirely, using something like bondage tape, sometimes leaving only the mouth and/or nose free.
This type of bondage is only for experienced practitioners. As an extreme bondage idea, it's incredibly crucial to have boundaries and safe words.
13. Edging
Edging is a sexy and easy way to tease your partner and explore power play. The fun can be heightened by incorporating a type of bondage into your edging play.
For example, by handcuffing your lover and then giving them oral sex until they're at the edge - and then stop. Torturous pleasure!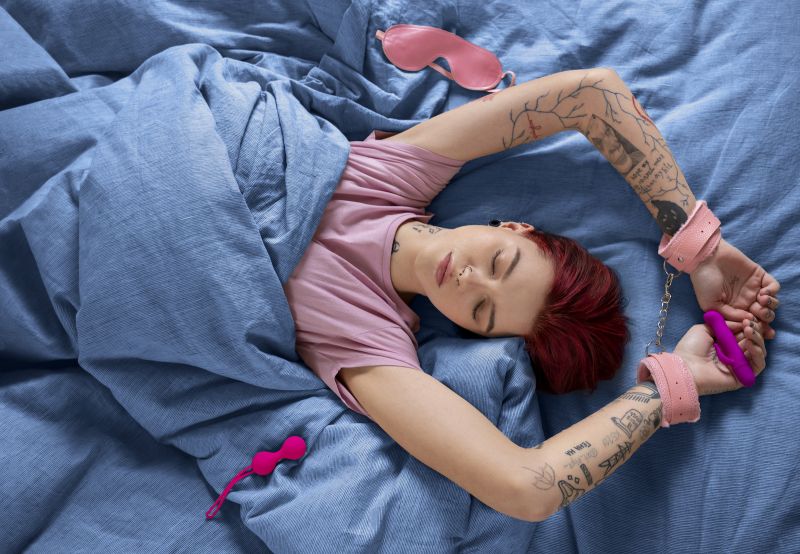 14. Solo bondage
You don't need a lover to explore some types of bondage. There are many self-bondage ideas you can incorporate into your own self-pleasure, like tying your ankles or one hand to your bedframe, wearing a choker, harness, or ball-gag, or wearing handcuffs (that you know how to quickly remove).
Safety is essential when trying any self-bondage ideas - start slowly and if possible, have someone else nearby.
15. Add bondage to your favorite role-play
There are endless possibilities for sexy role-play. Think about what role-play scenarios turn you on and then be creative about how to get bondage involved. Do you want to be a strict boss who consensually ties up their naughty employee?
16. Explore your cuckold kink
If you've got a kink for cuckolding, involving a type of bondage, like having your hands tied behind your back while you watch your lover, will take your erotic pleasure even further.
17. Shibari, or tantric bondage
Shibari is a type of rope bondage and art form that originated in Japan. It can be kinky or it can just be sensual and meditative. Either way, it's a beautiful, tantric, and intimate way to explore bondage ideas with your partner.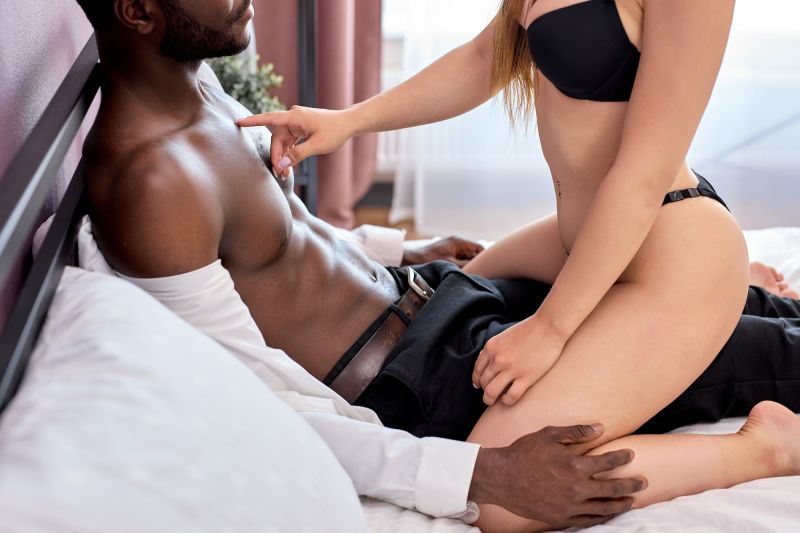 Those are our favorite partnered and self-bondage ideas. But when it comes to types of bondage, the only limit is your imagination!