9 Hot Ways to Explore Your Exhibitionist Side
Do you get turned on by having all eyes on you? You might have an exhibitionist kink. In this article, we talk about consensual exhibitionism and 9 ways to release your exhibitionist sexual side.
What is an exhibitionist?
You might think an exhibitionist is someone who flashes strangers on the street. While it's true that this is an example of exhibitionism, this is also illegal and non-consensual. And it's very different from the consensual exhibitionist sex we're talking about exploring in this article.
What is an exhibitionist? An exhibitionist is someone who gets pleasure from being watched naked or during sexual activity - either in reality, fantasy, or both.
The exhibitionist kink is based on consent. It's not okay to make someone watch you naked or during sex without their knowledge. It's something you can explore with people who want to explore it with you. Maybe someone with a voyeuristic side…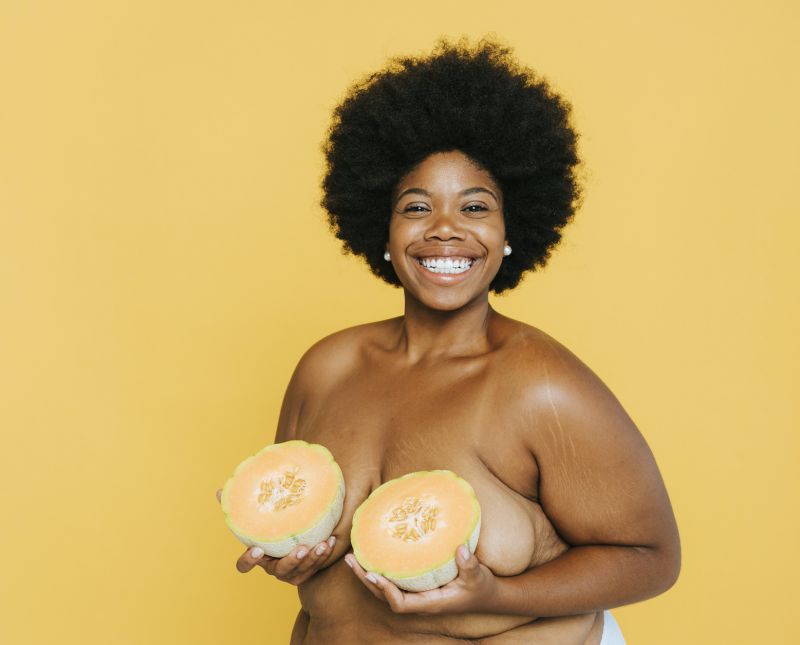 Exhibitionism is a common sexual fantasy
The exhibitionist kink is one of the most common sexual kinks, alongside kinks like voyeurism, BDSM, foot fetishes, and the used panty fetish. So if you get a thrill out of being watched while doing it, you're certainly not alone.
Some people enjoy feeling sexy and desired. Some enjoy the power of knowing someone can't tear their eyes away from them. Some enjoy the act of putting on a show. Some enjoy the taboo feeling of doing something they know they shouldn't.
Watching and being watched by someone is also incredibly intimate and exciting. During exhibitionist sexual play, the watcher and the watched are both active participants, sharing pleasure in the dynamic.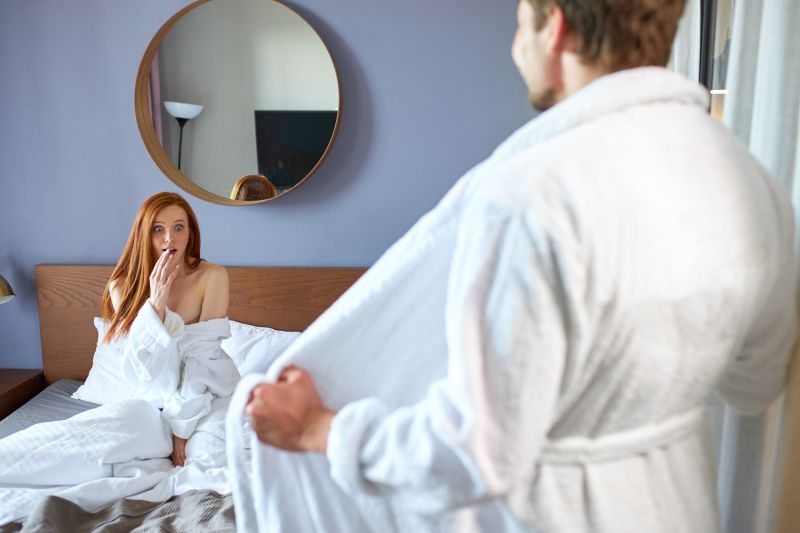 9 Safe and Sexy Ways to Explore Exhibitionism
1. Buy some sexy lingerie
Or another piece of clothing that makes you feel sexy and will capture attention. This is a great way to start experimenting with your exhibitionist side as wearing something special out and about or in front of a lover will let you subtly enjoy the feeling of being looked at.
2. Visit a nudist beach
If your exhibitionist kink means you're curious about the idea of being naked in front of other people, find your nearest nudist beach or community. Here you can enjoy the feeling of being nude in a safe and accepting environment.
Go with your lover and enjoy turning each other on. Then go home and have explosive sex later on. And why not incorporate skinny dipping?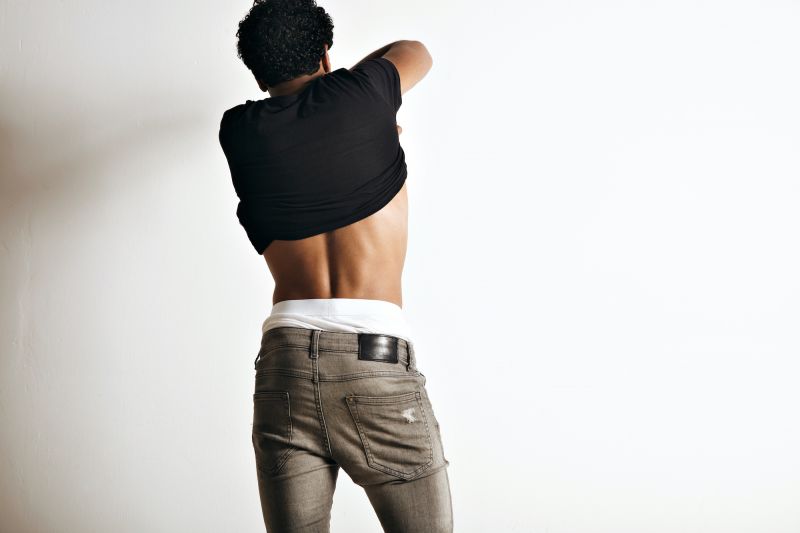 3. Give your partner a striptease
Feeling confident? Stripteases are incredibly sexy. Start by simply letting them watch you change or undress. Then increase the heat with special lingerie and more exotic moves…
4. Mutual masturbation
Mutual masturbation involves you and your partner masturbating and watching each other at the same time. If you haven't tried it, you should. It's seriously arousing to watch and be watched by your lover while you get yourselves off.
If you discuss it with your partner and you're comfortable doing it, you can masturbate solo for them while they watch.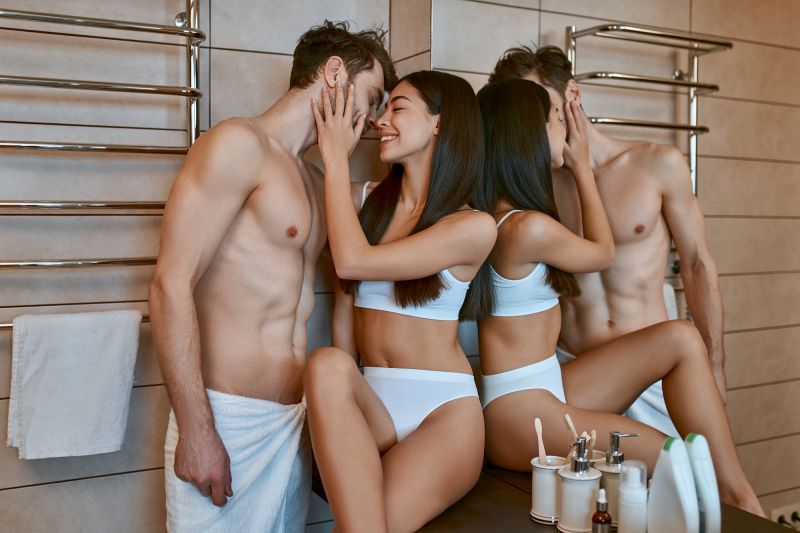 5. Have sex in front of a mirror
Got a big mirror in your house? Move it next to your bed (or wherever you find yourselves) and get jiggy in front of it. It's like watching porn in which you're main star, at the same time as having sex.
Your exhibitionist streak will love watching your partner watch you have sex. So many sexy dynamics.
6. Go to a sex party
What is an exhibitionist and where are you guaranteed to find one? A kinky party.
Watching is encouraged at many sex and kink parties. Go with your lover (or alone), get on that stage, and go for it. Or, if you're feeling a bit shy, find a dark corner and wait to be discovered…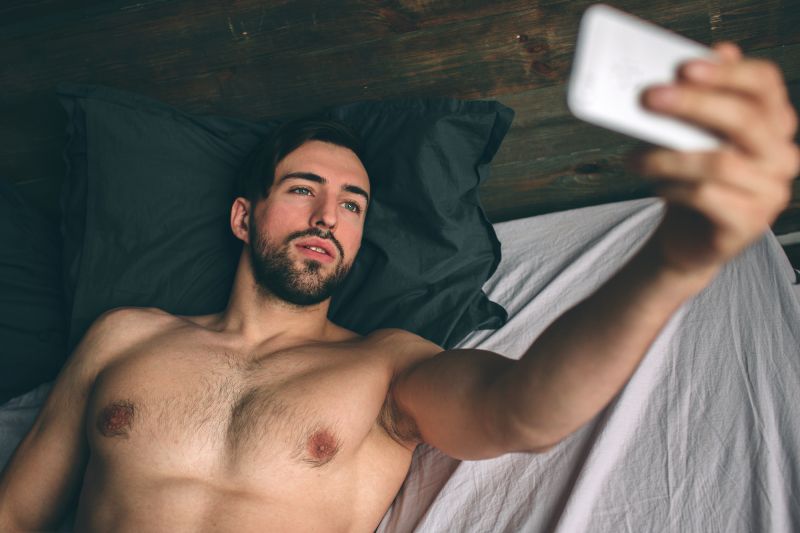 7. Send an erotic picture or video to your lover
Many of us have done, and gained excitement, from this act already. Nudes are a big part of sexting culture. Why is knowing that someone is far away, enjoying a picture of your naked body, so sexy?
Of course, make sure your lover is in the mood to receive a nude. And that the picture won't be shared with anyone else without permission.
8. Invite someone over to watch you have sex
If you're part of a kinky community or have a kinky friend, invite them over to watch you have sex. If they're a voyeur they'll get pleasure out of it. And so will you!
9. Find a way to have safe public sex
This could be in a friend's bathroom during a party. Or sex on your balcony or near your window. The aim shouldn't be to make sure people see you - this is nonconsensual. Instead, it should give you a thrill at the possibility of being caught.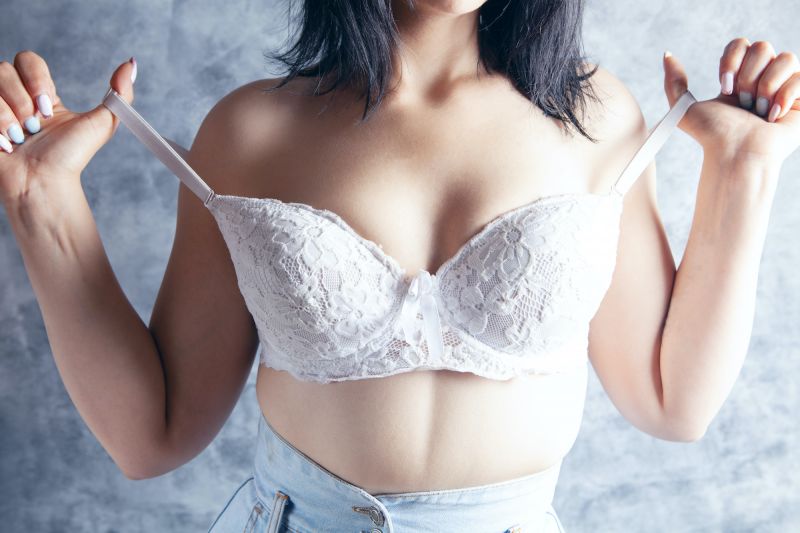 What is an exhibitionist? It can be someone who enjoys going to kinky clubs and having sex on stage. But it can also be someone who enjoys simply getting naked for their partner.
Before you try any of these things, use your imagination to think about what kind of exhibitionist sex excites you the most. This might start your career as an erotic dancer. Who knows!