Ultimate Guide to Bondage for Beginners
If you're looking to heat things up in the bedroom by trying bondage for beginners, you're not alone. Bondage is one of the most popular forms of BDSM and is a great way for beginners to dip their toes into the world of kinky sex.
Bondage can be hardcore, but it doesn't have to be. And for most people who enjoy it, it isn't. It can involve full-body harnesses and sex dungeons, but it can also be you tying your lover's hands behind their back while you tease them all over.
Erotic bondage can be gentle, tender, and an exciting addition to the sex you're used to having.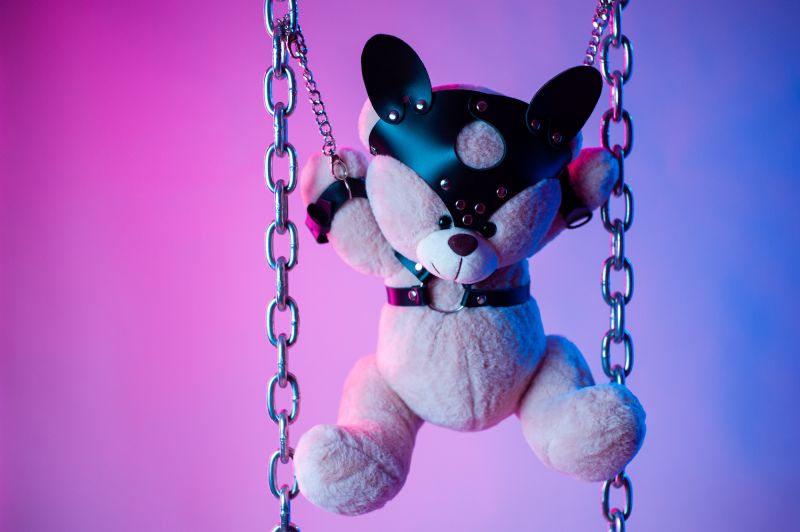 What is bondage?
Erotic bondage is the practice of consensually binding or tying someone in a way that restricts movement. They will be tied with some kind of bondage tool, mostly commonly rope.
What is bondage? Bondage is a BDSM practice - Bondage, Discipline, Dominance, Submission, Sadism, and Masochism. During sex, it generally means partners take on dominant/submissive roles. Typically, the dom ties up the sub and they engage in whatever sexy fun they want to.
Heard of the terms rope bunny and rigger? Rope bunny is the BDSM term commonly used to describe someone who enjoys being restrained during sex, usually a submissive. A rigger is someone who enjoys tying up other people with rope during sex and is a rope bunny's dominant counterpart.
There isn't just one way to explore bondage for beginners. Erotic bondage play can be trying handcuffs, tying your lover to the bedframe, wearing a blindfold or a mouth gag, or mastering the art of shibari.
Why do people explore bondage?
Power play
What is bondage? It's a part of BDSM, which means part of its appeal is dominance and submission. Many people are drawn to bondage because of power play, regardless of whether they're seasoned experts or exploring bondage for beginners.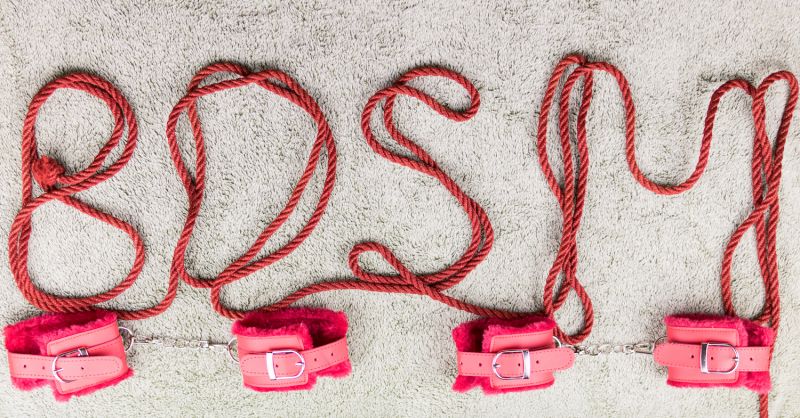 Consensually tying someone up and having your way with them (and knowing you're both really into it) can be seriously sexy. So can having your body tied up and being totally at your lover's mercy.
You might get a thrill out of either consensually dominating your partner's body and pleasure, or from the feeling of completely submitting yourself and your body to your partner, and feeling intensely desired by them - or being a total BDSM brat.
Intimacy and trust
Believe it or not, bondage sex doesn't have to be rough or hardcore. Exploring erotic bondage during sex with a partner is known to enhance intimacy and can be romantic and sensual as well as kinky.
Because erotic bondage can be mentally intense and requires lots of communication, some people find it and other BDSM practices a useful way to reconnect with their own body or work through personal struggles involving trust or shame.
Novelty and excitement
There are several reasons people are drawn to any kind of "non-vanilla" sex time and again. Novelty, excitement, taboo, and feeling naughty are all reasons why people come to the kinky side and don't look back.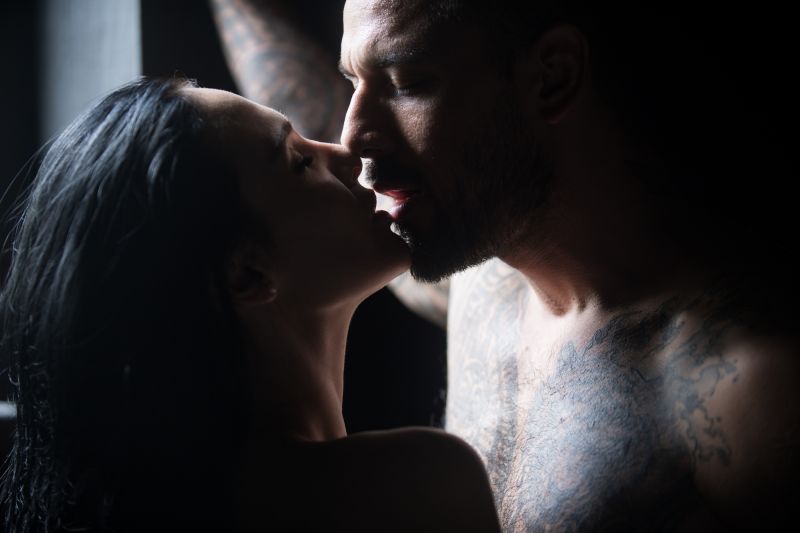 Bondage tools
There are loads of bondage tools that you'll be able to choose from once you gain more experience. Popular bondage tools include:
Rope
Bondage tape
Handcuffs
Ankle cuffs
Neck collar and leash
Blindfold
Ballgag
Harness
Muzzle
Mittens
Spreader bar
Hogtie
If these sound far out to you, don't worry. There are plenty of bondage for beginner's tools you can find around the house, including scarves, tights, panties, skipping rope, or that cute eye mask you sleep in… Discover our favorite DIY BDSM toys here.
Bondage for beginners: Safety is essential
If there's one thing to remember about bondage for beginners, it's this: erotic bondage has to be safe, sane, and consensual. Don't dive into bondage with a complete stranger, without clear communication or without knowing exactly what you're doing.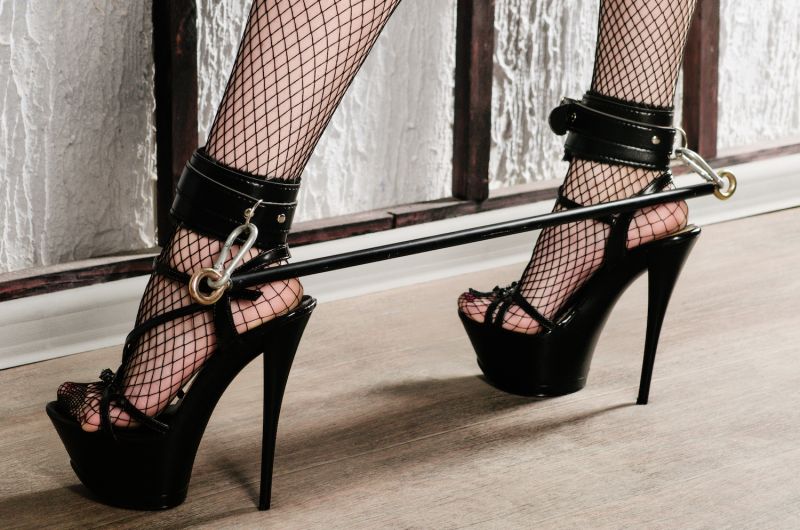 These principles are crucial when exploring any non-traditional sex act, but are especially essential for erotic bondage because it has the potential to cross boundaries and cause physical or psychological distress.
You need to clearly communicate your boundaries and desires beforehand.
Talk about any priory injuries or potential psychological triggers. Establish safe words that will end the play immediately if anyone gets uncomfortable - and have scissors on hand to do so. Keep checking in with each other during sex, too.
If you're considering bondage for beginners, here are a few things to ask yourself: How much pain do you want? To what extent do you want to be tied up? Do you want to be left with bruises or marks? What positions or role-plays turn you on? Do you want to explore other BDSM practices while restrained, like spanking?
Don't do anything extreme - like ropes around the neck - unless you know exactly what you're doing. Take it slowly and only increase intensity and pain if both you are your partner are happy to do so.
Tying someone up has obvious dangers, so follow commonsense rules such as: don't tie someone up too tight (there should be wriggle room), don't tie a knot you can't undo, don't tie someone up for a long period of time or leave anyone unattended while tied up.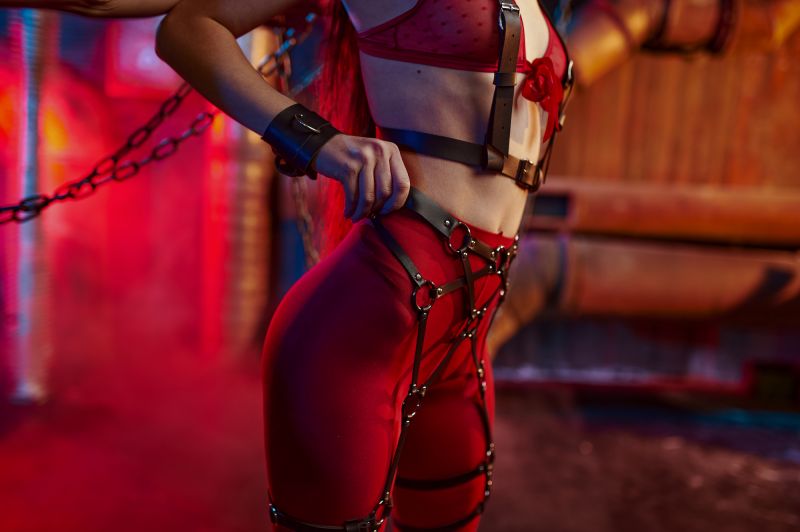 Aftercare
Aftercare is also crucial at the end of any BDSM play. Aftercare involves partners checking in and showing each other care and affection. Talk about what you liked and didn't like and how you felt.
This is useful for dealing with uncertain or sad feelings that can follow rough play and for making your next bondage experience even better.
After this intro to bondage for beginners, do you feel ready to face the rope?
Take it slow, enjoy the process, and you'll be a master rigger in no time.