6 Tips and Tricks for Using Handcuffs During Sex
Handcuffs are a symbol of restraint - which makes them perfect for kinky sex. Cuffs are a staple of BDSM, but they're also a good way for beginners to explore kinks or add something to the bedroom. Whether you're a newbie or BDSM guru, these 6 tips will help you use handcuffs during sex with confidence.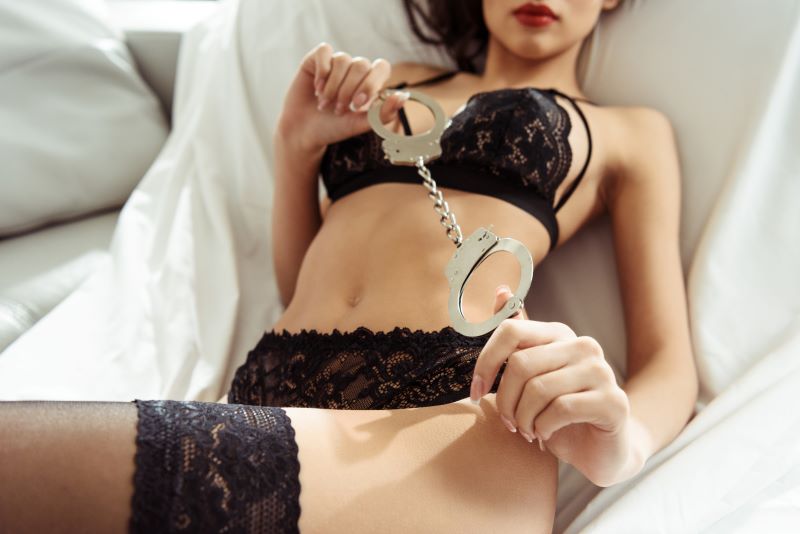 1. Don't forget the foreplay
How to use handcuffs during sex? Firstly, don't make putting on handcuffs the first thing you do in the bedroom. Make sure you are turned on and ready to get freaky with each other.
The more "in the moment" you are, the more comfortable you'll feel about trying something you're shy about or something new.
2. Up the power games with teasing
If your partner is cuffed, make them desperate for you by teasing them and taking it slow. Kiss all over their body or slowly stimulate their erogenous zones with a feather, or, better yet, a vibrator.
Give them tantalizingly slow oral sex until they're at the brink of orgasm, then stop. They'll be begging you to keep going.
3. Don't use the cuffs straight away
Instead, keep them next to the bed as a "punishment" in case your sub misbehaves. Of course, you decide when the punishment is necessary.
4. Striptease
Cuff your partner, then give them the sexy dance of their life. Their desire to touch you will be out of control, and you'll enjoy feeling confident and powerful.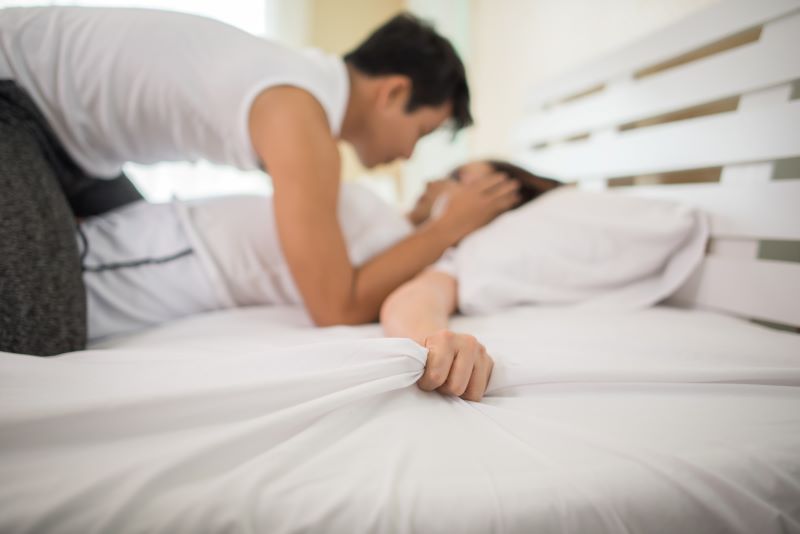 If you're still wondering how to use handcuffs during sex, our main tip is this: Be confident. And if you're not confident? Fake it till you make it.
5. Add more restraint
How to use handcuffs in bed? Go further.
Why stop at the wrists? Up the ante by combining handcuffs with ankle restraints and a blindfold. This will heighten the kinky power dynamics and it a more extreme mind, body, and sexual experience.
6. Act out a role-play scene
Use handcuffs to live out your fantasy. The more specific, the better. Not only is dressing up fun and liberating, seeing your lover in a different outfit can make you see them in a whole new light. Or make you feel like you're sleeping with a sexy stranger...
Always liked women in uniform? Get the outfits, get into character, and go for it. If you're stuck for ideas, here are 21 sexy role-playing ideas you can try tonight.
How to use handcuffs in bed? Throw yourself into the role-playing scenario. When you both let loose and take on the characters of your chosen scene, the experience will be more psychologically exciting.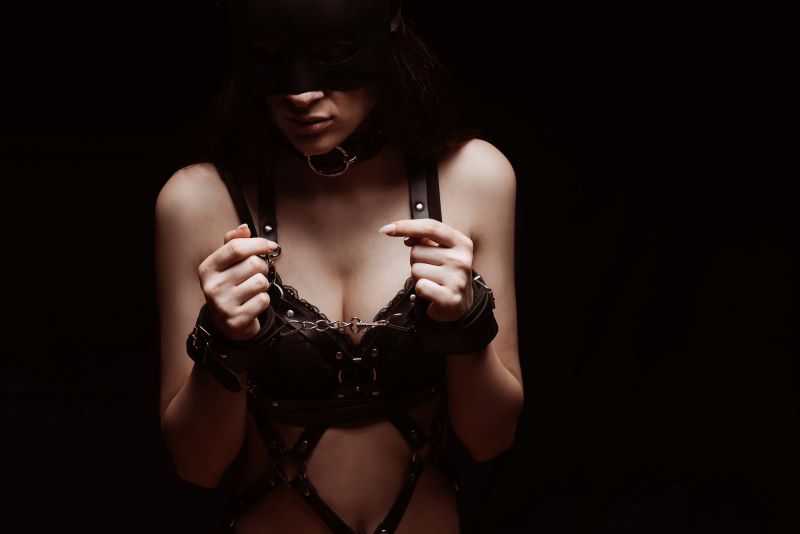 Now for our final piece of advice for how to use handcuffs during sex: Make sure you know how to remove them before locking up your partner. Nothing ruins a post-orgasm moment like a lost key…