What's happened to sex and dating during COVID?
A lot has changed this year, including relationships, intimacy, and connection. 2020 has brought with it social distancing and mask-wearing, but also "corona sex buddies" and virtual dating. The question we're all asking is:
"What's it like to be in the world of sex and dating during COVID?"
The pandemic has impacted all our sex lives, whether we're living with partners or flying solo. Has COVID sent you into a "horny quarantine madness"?
Has your sexting game improved? Did you text your ex? What kind of dating during the Coronavirus are you trying?
Many studies have looked into how the pandemic has impacted sex and relationships. These studies aim to find out how we are connecting to each other, fighting off loneliness, and experiencing sexual satisfaction during a time when in-person intimacy carries risk.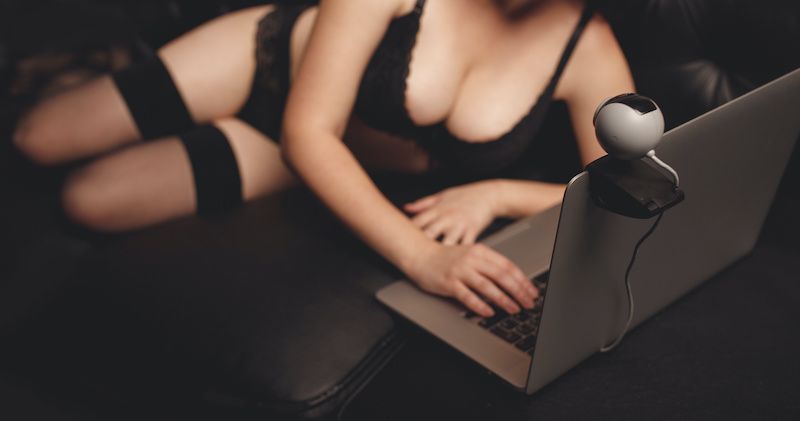 So, what does sex look like during a global pandemic?
Sex and dating during COVID: How the pandemic has changed our sexual habits, intimacy, and pleasure
Around 75% of couples who live together are having less sex
In a study by the Kinsey Institute titled "Sex and Relationships in the Time of COVID-19", they found that around three-quarters of cohabiting couples were having less sex since lockdown began.
Our sex lives have got worse
Given that many young people aren't in monogamous sexual relationships, this isn't surprising. It's simply not possible to have the casual sex we want to be having. And having fun with sex parties or group sex? Forget about it.
The Kinsey Institute found that 43.5% of participants said the quality of their sex during Coronavirus had decreased. While 42.8% said it had stayed the same, and only 13.6% sex said their sex lives had improved.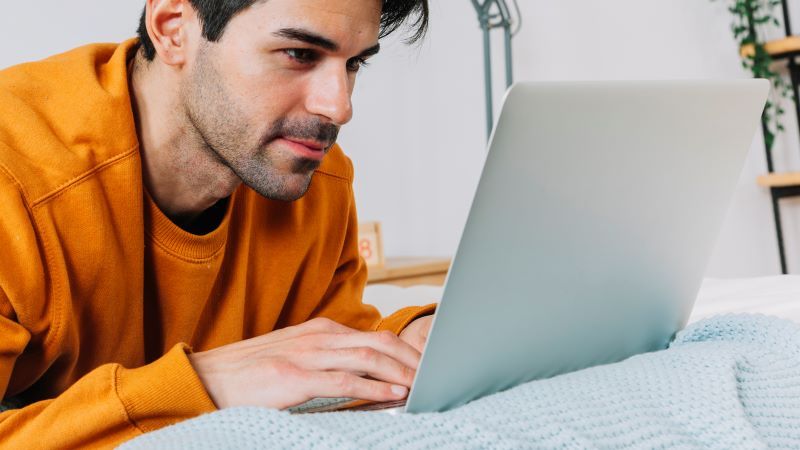 We're masturbating more
What else is there to do?
Not only is masturbation good for our mind and body, it feels good, it's a distraction, and it's the kind of self-care we need right now!
There's been a surge in dating app usage
Sex during Coronavirus through online channels and apps is probably the biggest change this pandemic has brought about. There's been some increase in dating app downloads, but the biggest rise has been dating app usage.
This shows that while some people are turning to apps for the first time, more people already used apps and have started to use them more. More messages are being exchanged, people are spending more time swiping and chatting, and people are reaching out to users they wouldn't normally consider.
Why is this happening? With bars closing and our social circles getting smaller, apps are the way we're dating during the Coronavirus pandemic and meeting romantic and sexual prospects.
And flirting! Remember flirting? Sigh.
But people aren't interested in paying for Premium
Despite the surge of dating app use, fewer people paid for Premium or VIP upgrades during the strictest lockdown periods.
So, we're interested in dating during COVID, but we're not committed to the cause? Or is it just that people would rather wait to really search for a new lover when they can do it in person? Or are we just strapped for cash?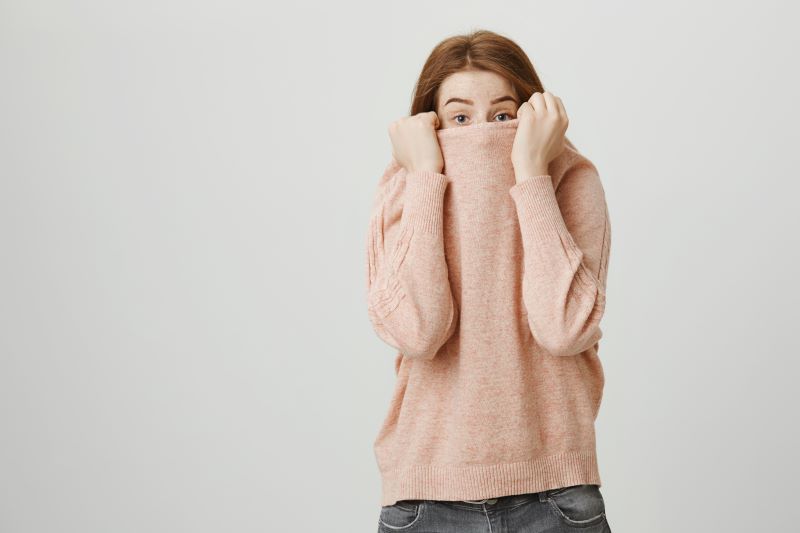 We're texting our exes
Or we're thinking about it. Around 25% of participants in the Kinsey study said they'd been in contact with an ex.
Why the surge of backtracking? Social isolation is making us lonely, which makes us crave comfort, stability, and familiarity. Where can we find these feelings? With an ex.
The scary state of the world is also making us take more risks than we usually would.
Virtual dates are the new norm
Let's turn back the clock again. If someone asked you on a video call date a year ago, how would you respond?
Fast forward the clock. Virtual dating during COVID is basically the only kind that's happening. It's normal to have a date that doesn't require you to leave your bedroom, and that has zero chance of you going home together.
Tinder even brought out a video dating feature in October 2020 to meet this new demand. Other popular apps, like Bumble, already had video calling features.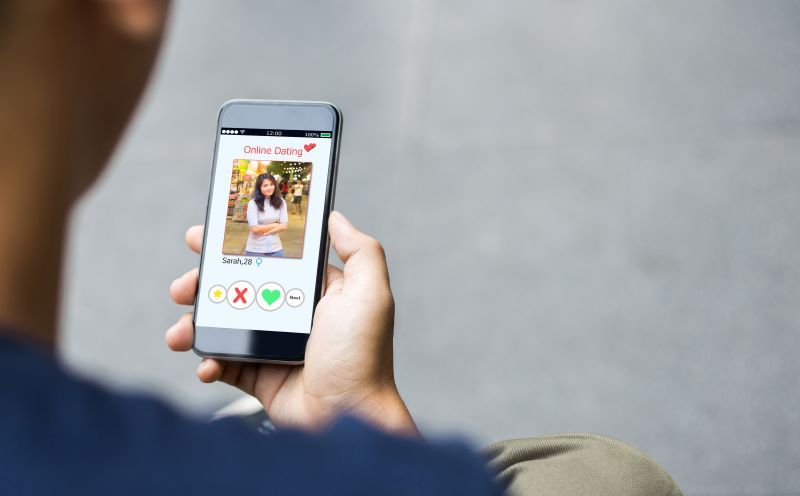 We're looking for casual fun, not long term partners
The Kinsey study shows short term sexting, phone sex, and casual dating during COVID is on the rise. 40% of participants said they'd noticed an increase in sending and receiving sexually explicit messages during the beginning of lockdown.
While just 27% of people doing online dating during lockdown were interested in finding something serious. Have we all given up hope, or is it the distraction and excitement we're craving from sex during Coronavirus?
Around one in five of us made a new addition to the bedroom
The most common new sexy things we tried during lockdown were new positions, sexting, exchanging nudes, talking about fantasies, watching porn, and having cybersex.
But we're not getting satisfaction from all the new things we're trying
The new bedroom additions participants claimed improved their sex lives the most were new positions, exploring fantasies and BDSM, and exchanging massages.
Meanwhile, participants said that technology-based bedroom additions, like sexting, did not overall improve their sex lives. Does this mean non-in-person sex just isn't the same?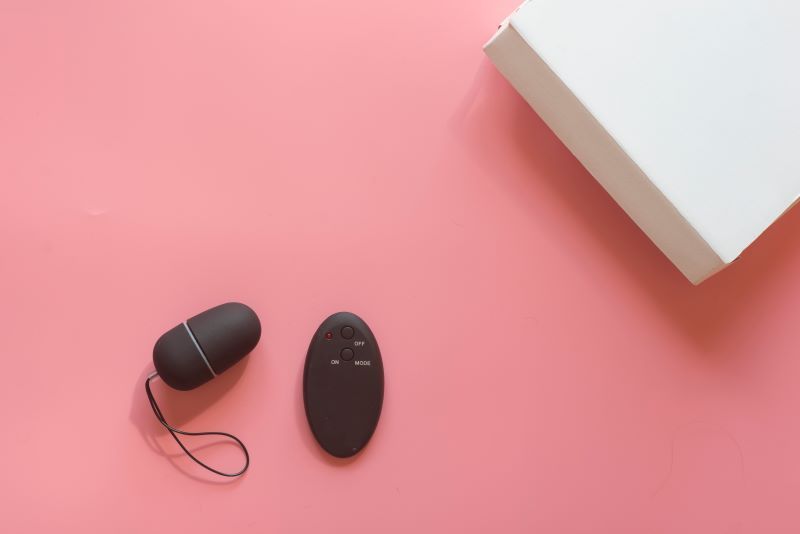 People who live alone are trying more new things
If you live alone, you're more likely to be trying new sexual stuff and being more adventurous. This group of people is exchanging the most nudes, doing the most sexting and virtual sex, and engaging with new people online.
Why? It makes sense that people living alone will feel more isolated and consequently crave connection. Loneliness is connected to sexual risk-taking, and elevated levels of stress can lead us to crave stress relief through sexual pleasure.
In this sense, sex during Coronavirus is more experimental than before.
If your relationship was bad before the pandemic, it's probably gotten worse
And couples who said their relationship was good before the pandemic said lockdown has made them closer and stronger.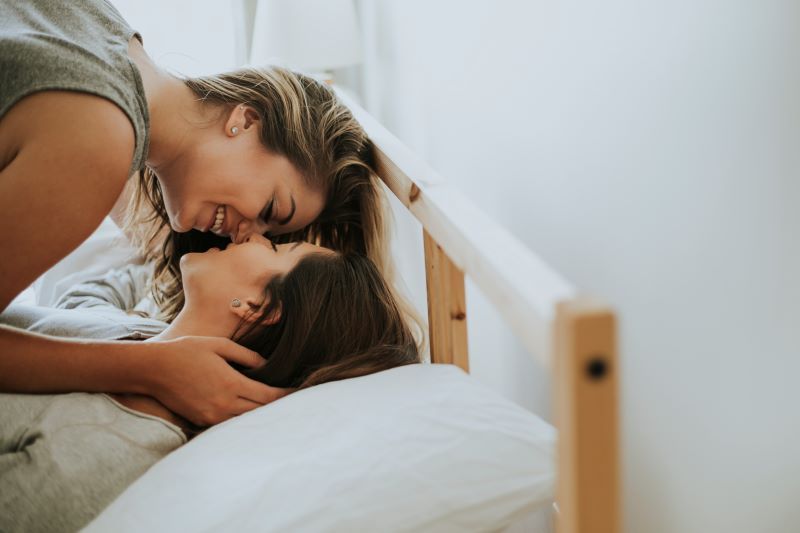 Coronavirus porn exists - and people are searching for it
People first started searching for "corona virus" on Pornhub in January. Since then, there have been millions of Pornhub searches including the terms "corona" or "covid".
Are these people just curious, or do they really have a kink for gloves, masks, and sanitizer?
People are getting creative for safe sex
We've been told COVID doesn't easily spread through sexual contact. Of course, this doesn't mean it's safe to have sex with someone outside your household - it's near impossible to control your body and stop yourself kissing someone in the heat of the moment.
But this does mean some people have been finding creative ways to have safe sex with the least risk possible. As well as using masks and choosing positions with the least face to face contact (like doggy style), people are creating glory hole-inspired setups to reach satisfaction.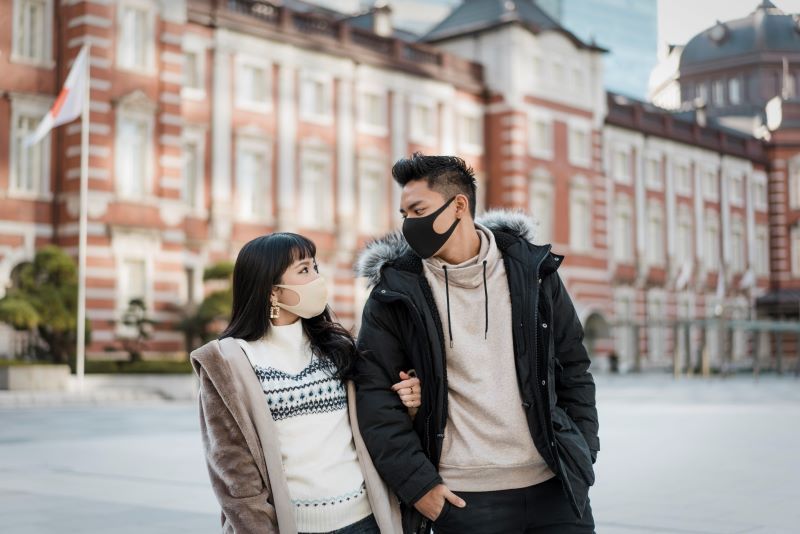 While everyone's sex and dating during the Coronavirus journey will be different, we all have one thing in common. Our sex lives and relationships are changing, and nobody knows what the lasting impact will be.
Is a sexual revolution on the way? Will video calls be the new first date? Or will we all dive back into every sack we can once this is over?
Stay safe and stay pleasured.