Make Christmas Extra Naughty with These 13 Sex Gifts
Christmas is fast approaching, and if you're panicking about what gift to get your loved one, you're not alone. We've got a solution (or 13) for you! The best way to show appreciation to the person who gives you pleasure is with a sex gift that returns the favor.
Whether it's with a friend, lover, or yourself, share the spirit of naughtiness this season. In this list, you'll find a sexy gift for singles, partners, long-distance lovers, people on a budget, and those looking to splash out.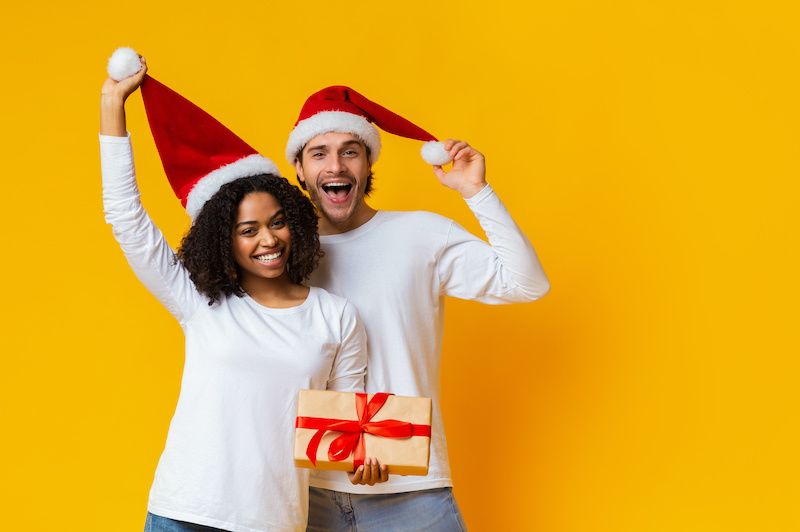 13 sexy Christmas gifts that will make this season your naughtiest one yet
1. Sex toys!
This is a big category, we know. Whatever your toy expertise level, there's always something new for you to try. For this sexy gift take your pick from vibes, dildos, cock rings, butt plugs and beads, masturbator toys, couple's vibrators, and many, many more...
2. Kinky sex accessories
There's more to life than sex toys! Although, not much. If you know someone who's partial to BDSM, buy them a sexy gift accessory that lets them explore their fetish.
There are loads to choose from: Cuffs, eye masks, whips, nipple clamps, a sex swing...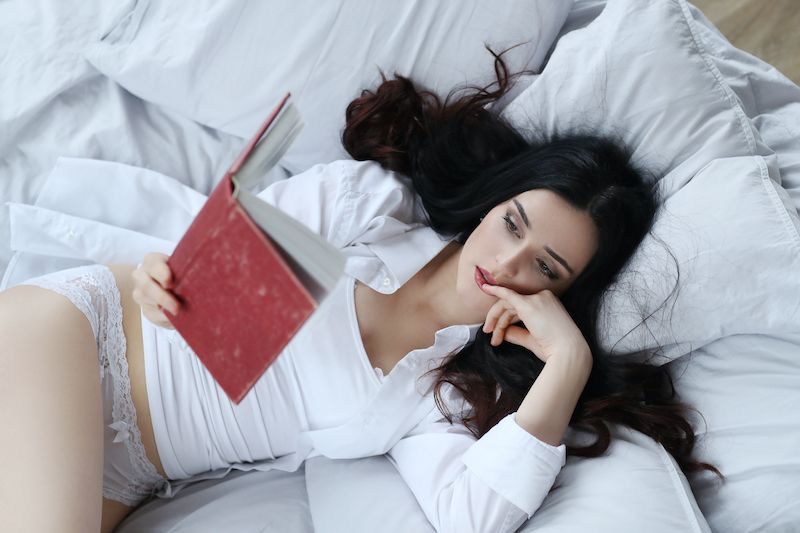 3. Erotic fiction
This is a naughty Christmas gift idea for someone with a passion for books and sex. Purchase an erotic novel or collection of short stories and give the gift of fantasy.
4. An audio porn subscription
Audio porn is getting more popular by the minute, and there's a reason for it! Having erotica read to you by someone with a sensual, soothing voice is truly a pleasure.
Plus, you can pop your headphones in and no one will know what you're listening to.
Buy that special person (or yourself) a subscription to an audio porn app as a sex gift this Christmas. Most are between 5$ and 10$ per month.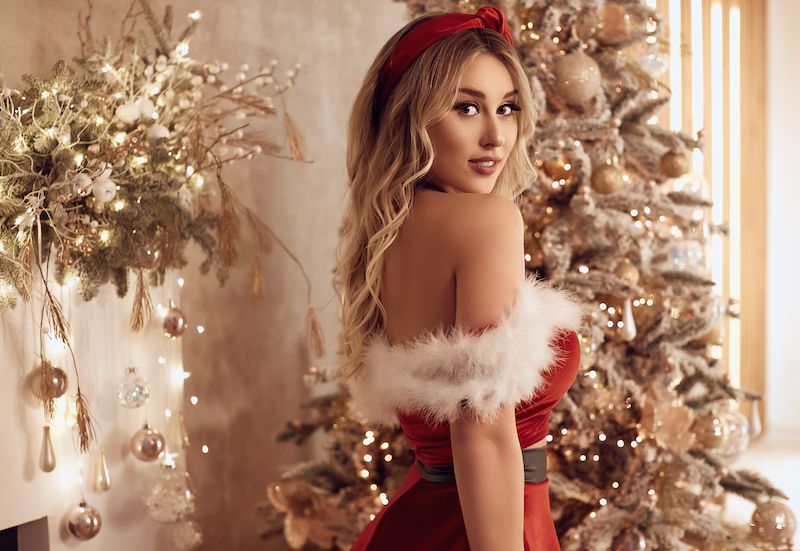 5. A sexy outfit
Got a thing for fashion or role-playing? This festive sex gift is for you. Find an outfit that will let you explore that fantasy you've always wanted to, an outfit you know your partner will love, or one that will make you feel amazing.
6. Lube
If you're already a regular lube user, buy a new lube you've never tried before. Like one with a special flavor or sensation (cooling, warming, tingling). If you're new to lube, by a more basic one and watch your sex life transform.
7. A sex game
Sex games are great to play with a lover during Christmas break. For this sexy gift you can choose between kinky Truth or Dare, sexy playing cards, and many more.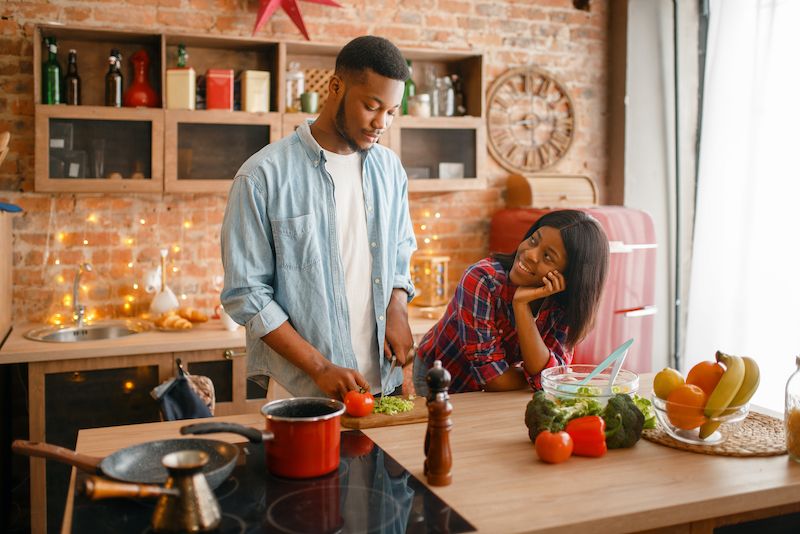 8. Cook them a special meal
And make it extra sensual by making it aphrodisiac-themed. Or go more playful by baking them these naughty Christmas gift cookies.
9. A massage
If you've got the cash, you can buy them a massage. But for a more personal, sensual, and cheaper gift, give them a sensual massage. Make an evening of it with candles and oils, and introduce a sex toy or two for the finale.
10. Underwear
Edible or not, underwear is always a great sex gift idea. Unless you're totally confident about their style and size, get their approval before purchasing.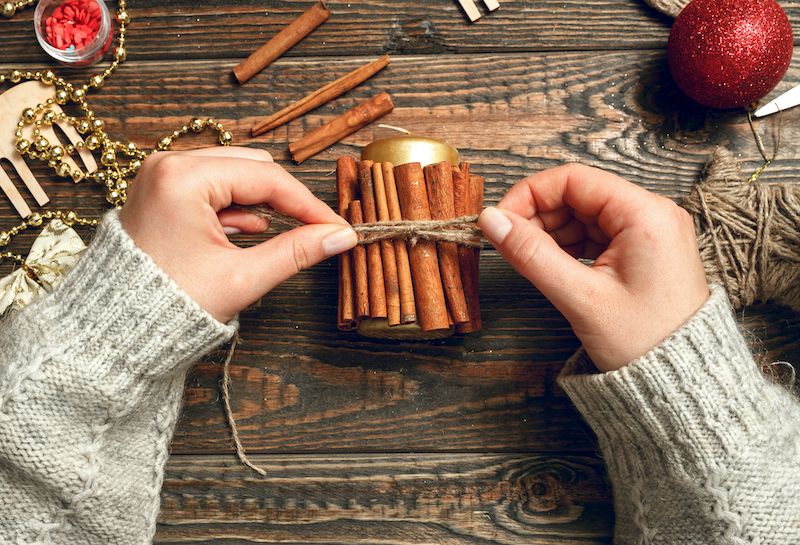 11. Something homemade
If you enjoy getting creative and crafty, give the person you love a homemade sex gift this year. Candles, soaps, and bath bombs are naughty Christmas gift ideas that can be enjoyed together.
12. An erotic photo or video
This is a great sexy gift idea for long-distance couples. If you're feeling confident and you're with a trusted partner, give them a personalized erotic photo or video. We recommend getting photos professionally shot to make them extra special.
Take this naughty Christmas gift a step further by wearing a sexy outfit or catering them to your lover's fetish.
13. A night in a hotel
Give a special evening with yourself as a sex gift. This will be a treat for both of you and let you enjoy each other in a space without distractions and where you can feel totally pampered.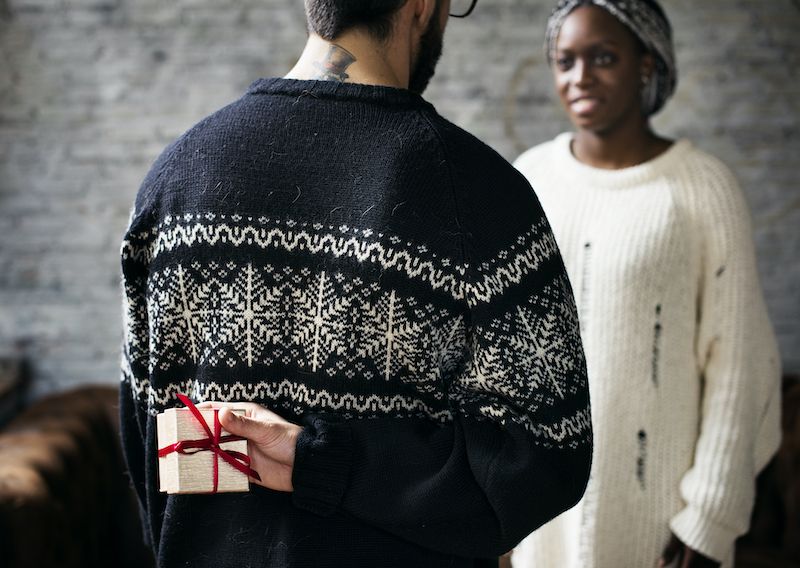 Remember, these naughty Christmas sex gifts are good for treating a partner, but you can also put them on your own list or go ahead and buy something for yourself. You deserve it.
Have a sexy Christmas!