How to Use a Vibrator: 11 New Ways to Enjoy Your Vibe
Sex toys, which once existed only in the darkest depths of our bedside drawers, have become a normal part of sex-culture. What with love eggs and dildos shaped like the Eiffel Tower (yes), the humble vibrator seems easy to forget. But if you think you're vibrator-ed out, think again. What is a vibrator if not the original sex toy?
We've done our research and we're bringing you a list of 11 creative and sexy new ways to use your favorite vibrator. But let's establish something first.
What is a vibrator?
Besides the greatest invention of all time? Put simply, it's a device that can be used for sexual stimulation - in other words, masturbation, but also partnered-play. Vibrators come in all shapes, styles, and sizes. Among some of the most famous vibrators are the Wand, the Rabbit, and the Bullet. But there is, truly, a vibrator for everything: the clitoris, G-spot, anus, prostate, penis… the list goes on.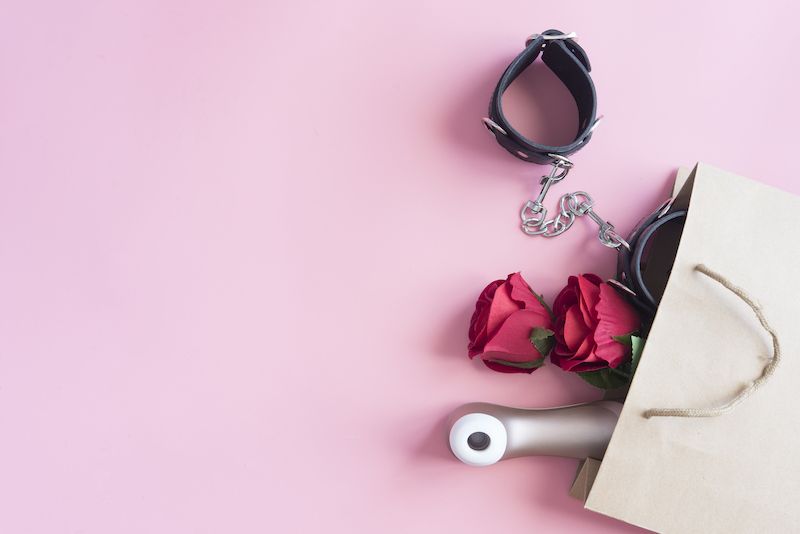 How to use a vibrator: The basics.
If you're new to the world of sex toys, take your time picking the vibe for you. If you're worried about how to use a rabbit vibrator then a no-frills bullet vibrator is a good starting point. Once you've found your toy and you're aroused and comfortable, it's simply a case of stimulating your genitalia with it and going with whatever feels good.
Get to know your body and your toy by exploring different pressure, angles, and positions, and turn to this lusty list when you're ready for inspiration.
11 new things to try with your vibe.
1. Explore all your erogenous zones.
Yes, it's designed for your genitals, but don't let that stop you from using it all over your body. Our bodies are covered with erogenous zones that, when stimulated, make us feel pleasure we didn't think was possible. Up the ante by putting your vibrator on a low setting and gently rubbing it all over your or your lover's erogenous zones: the neck, butt, inner thighs, feet…
2. Switch up your position.
If your masturbation sessions normally involve you lying on your back under the duvet in a dark room, you're not alone. But try something new! Think about the positions you enjoy during sex and incorporate them. This particularly applies to how to use a rabbit vibrator. Place your vibrating dildo underneath you and ride it, cowgirl/guy/person style.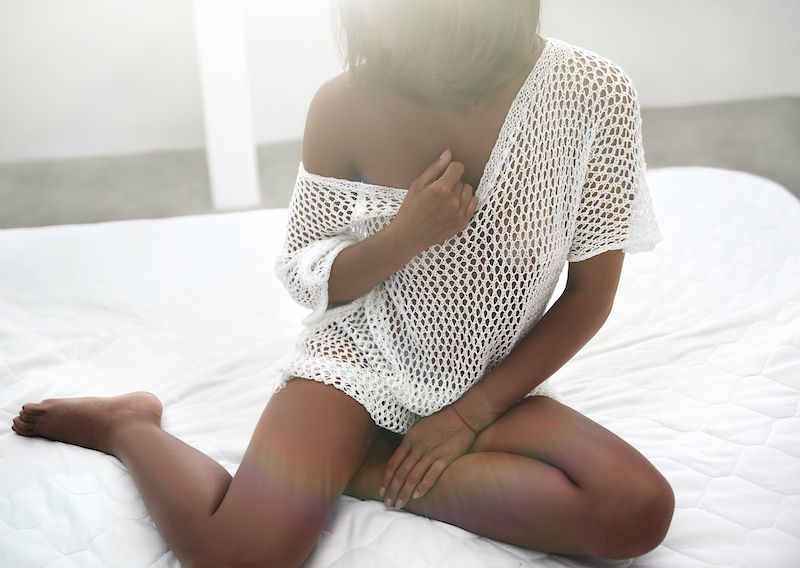 Sit on a chair, put your vibe into position, and squeeze your legs together. Get into doggy-style and work yourself from behind - whatever works!
3. Control your orgasm.
How to use a vibrator if you have super self-control? Edging. This involves taking yourself to the edge of orgasm and then stopping. Do this for as long as you can! You will be in an intensified state of arousal and when you finally let yourself climax, you'll experience unimaginably intense sensations.
4. How to use a bullet vibrator with a partner: Spice up penetrative sex.
It's important to discuss using sex toys with a partner before whipping one out. Once you have, you can start exploring all the fun ways to use a vibrator during intercourse. Holding a vibrator near the clitoris, entrance to the vagina, or balls during sex will create amazing sensations for both of you!
5. How to use a vibrator with a partner: Become a foreplay master.
If you're giving oral sex to your partner's penis, using a small vibe will be more than a pleasant surprise. While your mouth is busy, gently rub the vibrator up and down their penis, their perineum, balls, and the area around the anus. If your lover has a vagina, do a similar thing. While you're pleasuring them with your mouth, or hands, use the vibe all around their labia and clitoris. Circle around the entrance to their vagina and slowly penetrate them to drive them truly wild.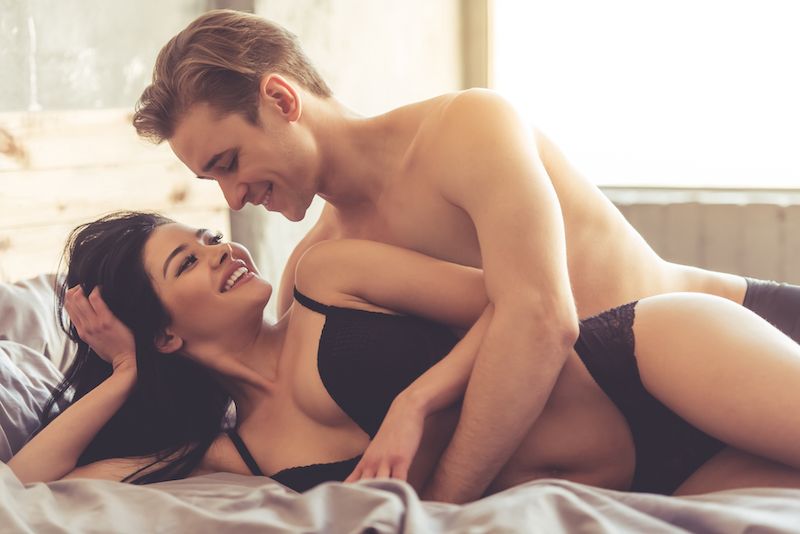 6. Involve the butt.
This should be a general rule, but it especially applies to vibrators. Whether you're going solo or with a partner, take a small vibe and stroke around the anus area, as if it were your tongue and you were giving a top-notch rim job. If your vibrator has a flared bass you can gently penetrate the butt while other stimulation is going on. Or if you or your partner are a serious butt-lover, get yourself a vibrating dildo and go for it.
7. Explore BDSM.
After discussing it first, one of you takes control, ties the other up, and uses the vibrator all over their body, controlling if and when they orgasm. Edging can be incorporated into this one, as well as blindfolds and any kind of impact play you normally enjoy.
If you're more of a sex toy beginner who's dubious about how to use a rabbit vibrator, use a bullet vibe for this kind of fun, and go a step further when you're ready.
8. Make use of all your toy's settings.
Didn't know your vibrator had different settings? It does! And, you're welcome.
Most vibes and different speeds and vibration patterns - like pulse settings. Don't stick to your old favorite. Try having it on a low setting while reading some erotica or watching your favorite porn, or turn it high and hold it just outside your underwear.
9. Replace your alarm clock with your vibrator.
If you're not normally a morning person, you will be after trying this. Alarm clock vibrators are easily available online. All you need to do is set your wake up time, slip it into your underwear, go to sleep, and wake up to some pleasant morning vibrations.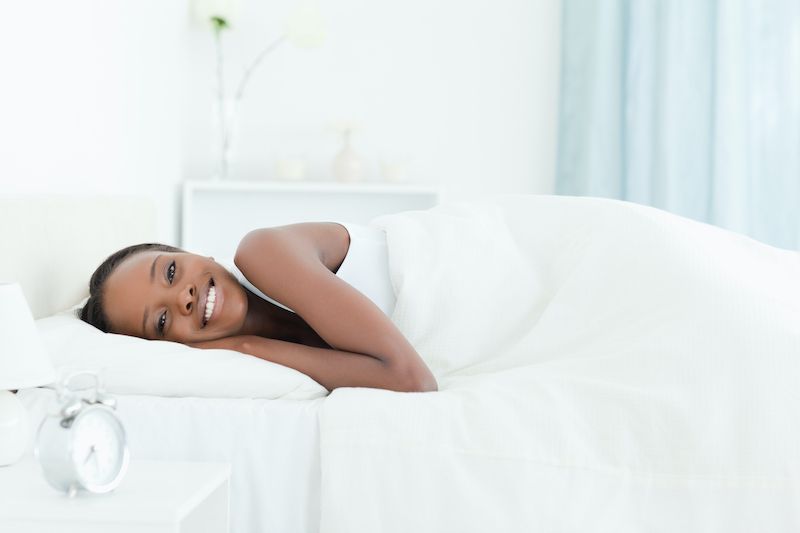 10. Sexy vibrator games.
While you can do this one solo, it's more fun with a partner or a group. There are lots of sexy games out there, so feel free to pick a personal favorite and make your vibrator a central part of the fun. For sexy Spin the Bottle, start the game, and whoever the bottle lands on gets to use the vibe on another person for 5 minutes.
Another sexy game involves one person using a vibrator on another person, and this person isn't allowed to make a sound, otherwise, the vibe-holder will stop, and other sexy punishments might occur... When it comes to how to use a bullet vibrator with a partner, the more you tease, the more they'll moan.
11. Motivate yourself to do housework.
Yes, vibrating underwear is a thing, but it's just as easy to put your vibrator in your underwear and, with a partner or solo, leave it there while you do important housework. How to use a bullet vibrator? Just put it in different places and see what feels good!
What is a vibrator? It can be a punishment, as well as a reward. No one orgasms until all the work is done.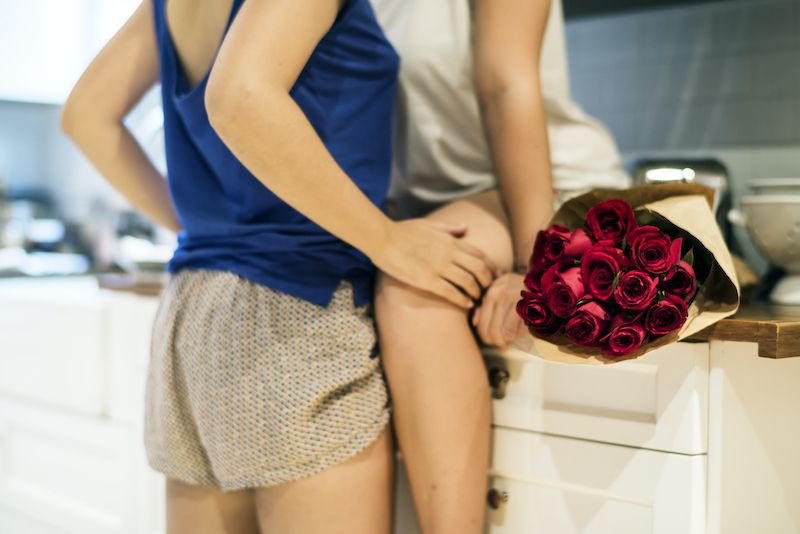 When it comes to how to use a vibrator, there are truly endless possibilities. Using sex toys is a great way to have new sensations, explore your body, and enjoy the physical, emotional, and mental benefits of multiple orgasms and intense satisfaction. So long, hand cramp!