14 Christmas Date Ideas for a Romantic Holiday Season
Want to spend the holiday season in a cloud of romance? We've got you covered. These 14 Christmas date ideas combine festive fun and flirtation and will give you a chance to get closer to your lover and surround yourself in the spirit of Christmas.
You don't have to be in a couple to enjoy one of these Christmas date ideas. Try one of these activities with a casual lover, your new app date, or a friend! Make this season one to remember.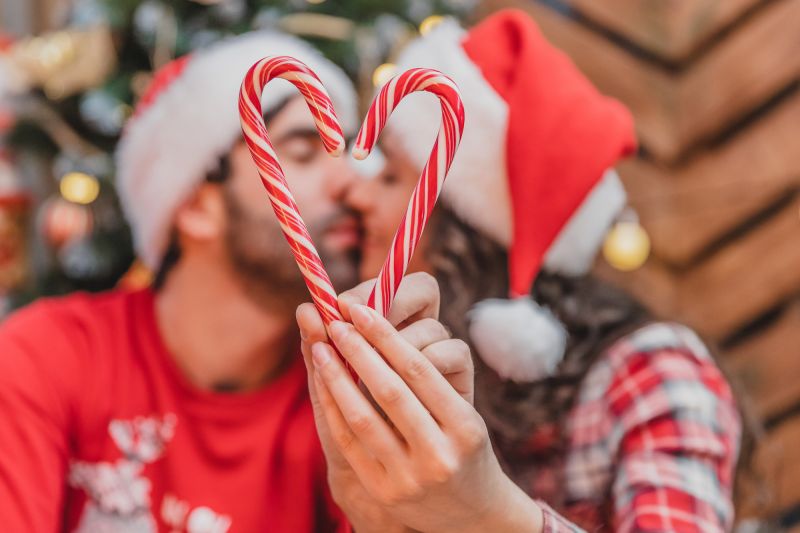 14 Fun and Festive Christmas Date Ideas
1. Have an erotic movie night
If you feel like staying in to Netflix and (ahem) chill, make it festive and naughty by watching one of these romantic and sexy seasonal movies. Grab a blanket and see where the mood takes you…
2. Get merry at a Christmas market
Mulled wine, warm fires, and festive games, anyone? Christmas markets are the ultimate setting for being engulfed in the seasonal spirit, and are a great Christmas activity for couples or friends!
3. Go ice skating
Ice skating dates aren't really about ice skating. They're about catching your new lover in your arms as they stumble across an ice rink, then having a warm boozy drink to laugh off the bruises.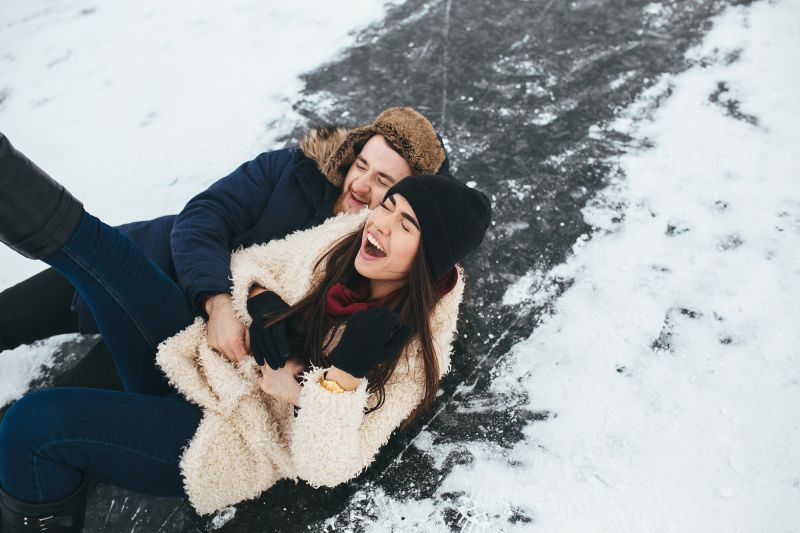 4. Have a Christmas cocktail evening
There are many delicious seasonal drinks from all over the world you probably haven't tried! Hot toddy, boozy hot chocolate, eggnogs, snowballs, gingerbread martinis, hot buttered rum… Spend the evening discovering these new cocktails and drinking your favorites.
5. Go on a Christmas getaway
Is there anything more romantic than sharing a hot tub with your beau surrounded by wintry snow? We didn't think so. Rent a romantic cabin for the weekend and, while you're there, try the rest of these Christmas activities for couples.
6. Go Sledding
Yes, sledding can be a fun Christmas date idea for adults! You don't have to be a kid to enjoy bowling down a snowy hill. Plus, sharing a sled means having to hold your date very tight, indeed.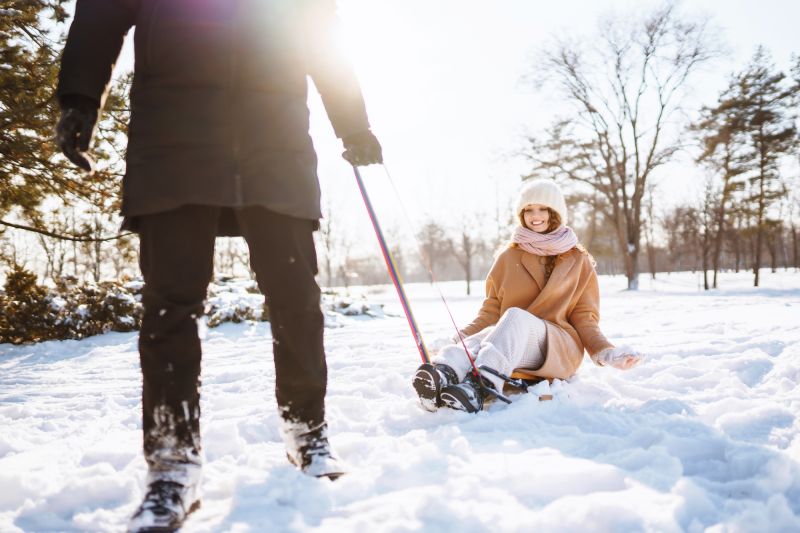 7. Have a snowball fight
And build a snowman while you're at it! Let your childlike spirit loose on this Christmas activity for couples - there's nothing like being silly and covered in snow to create a lasting bond.
8. Volunteer
The festive period can be especially hard for many people, and charities tend to need more volunteers at this time of year. Encourage your date to volunteer at a local soup kitchen or other charity to make a difference in someone's year.
9. Cook festive food together
Have a wholesome evening of baking and decorating naughty Christmas cookies, decorate a gingerbread house, or cook each other a classic Christmas meal, and enjoy it under candlelight.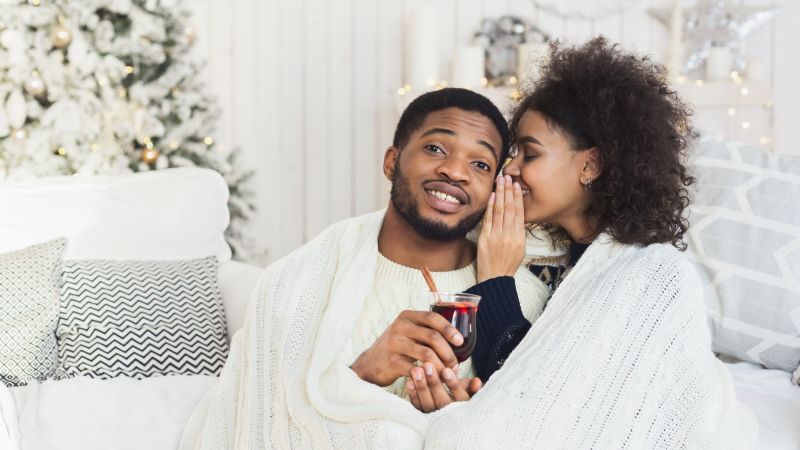 10. Take a stroll to see your neighborhood decorations
Are there houses in your neighborhood that go all out at Christmas? Take your date for a romantic evening stroll and find the most impressive decorations you can.
11. Take a sleigh ride
Is there anything more magical than going on a real-life sleigh ride? If you can find this in your area, this romantic Christmas date idea will definitely win over your lover.
12. Decorate your house
If putting up Christmas decorations has always felt like a chore, turn it into a fun and sexy activity by making mulled wine, putting on your favorite festive tunes, and inviting your new date over to help you.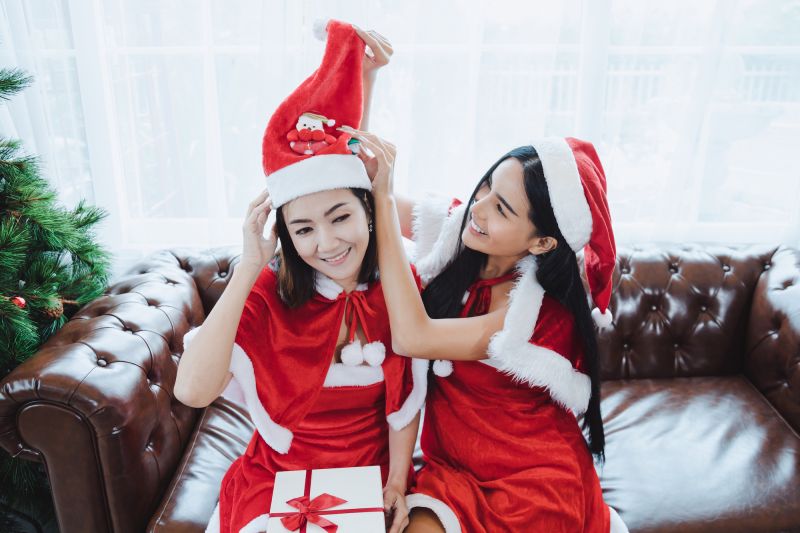 13. Go to a Christmas party
If you and your partner are party lovers, dress up in festive glitter and Santa hats and dance all night! You'll be falling into each other's arms in no time.
14. Try a Christmas role play
Are you and your lover on the kinky side? If you know that sexy role-playing gets you going, why not try a festive role-play for a naughty Christmas date idea? Talk about your fantasies, desires, and boundaries, buy sexy outfits and let your wild night ensure.
Those are our 14 favorite Christmas date ideas. Don't stop at one have fun trying as many as you can! 'Tis the season, after all.