11 Sexy Adult Christmas Movies to Heat Up Your Holiday
Every year when this holiday comes around, everyone wonders the same thing: What should we watch? This year, we've answered that question for you. Move aside, Scrooge! Here are 11 steamy adult Christmas movies to snuggle down to.
In this list, you'll find movie-night classics, sensual thrillers, and scenes that would make your Grandma blush. Why not make your way through them and have an R-rated Christmas movie marathon?
Sit back and enjoy some festival arousal.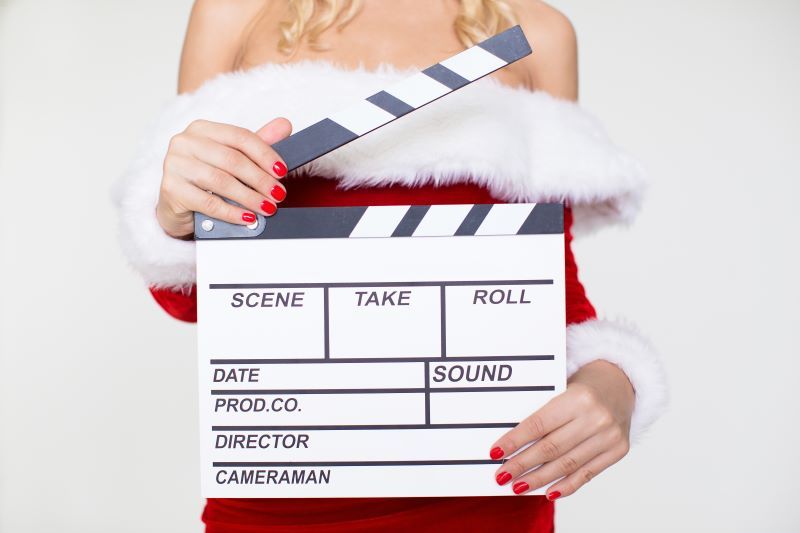 11 of the Best Adult Christmas Movies for Feeling Naughty
1. Love Actually (2003)
It's a classic, we know! But it's a classic for a reason. What beats an English Christmas, Bill Nighy, romance, heartache, hip-shaking, and a 10/10 soundtrack? Nothing!
2. Bad Santa (2003)
In this 2003 Christmas black comedy Billy Bob Thornton plays an off-the-rails Santa who has some steamy scenes with Lauren Graham, whose character famously has a Santa fetish (that's right, there's a fetish for everything!)
This adult Christmas movie is for you if you're over the classics.
Expect innuendo throughout.
3. While You Were Sleeping (1995)
While you were sleeping is a 1995 romance comedy with drama thrown in, starring Sandra Bullock and Bill Pullman. It was a hit when released and its romantic plot and seasonal setting make it a joyous festive favorite.
While You Were Sleeping is one of the best adult Christmas movies for people looking for a love story.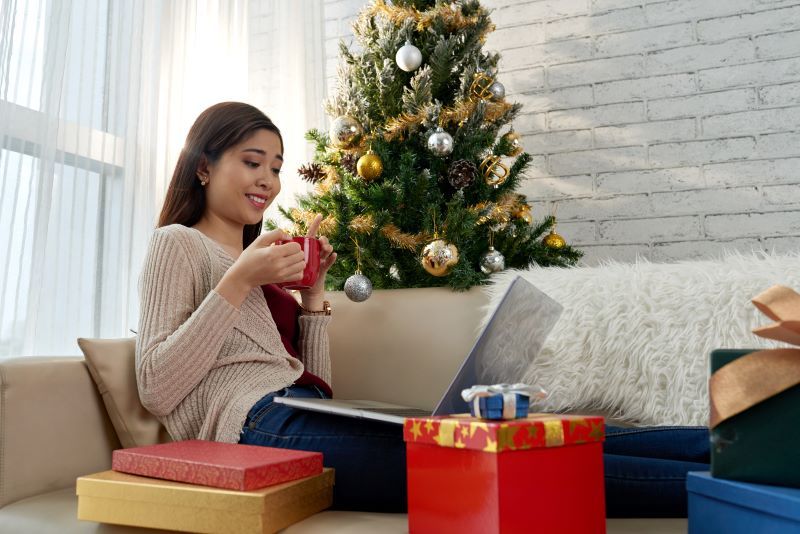 4. The Best Man Holiday (2013)
The Best Man Holiday a comedy-drama with a group of sexy dancing men. Does this make it one of the best adult Christmas movies ever?
A group of college friends reunites over the holidays and there's plenty of joy, romance, and rivalry to go around.
5. Bridget Jones's Diary (2001)
Bridget Jones is the single girl we all relate to. This rom-com is wholesome, comforting, funny, sexy, and entertaining. Plus, it has Colin First and Hugh Grant. Is that enough sex for you?
6. This Christmas (2007)
Coming out in 2007, This Christmas tells the story of a family navigating the holiday period together. It's a romance-musical-comedy-drama, and it's the best adult Christmas movie for you if you want to see Idris Elba being his sexy self.
Can you imagine a better sexy Christmas gift?
7. The Night Before (2015)
The Night Before follows three friends (Joseph Gordon-Levitt, Seth Rogen, and Anthony Mackie) on a quest to find the perfect Christmas party. It's fun, feel-good, and has plenty of sexy raucousnesses to keep you satisfied.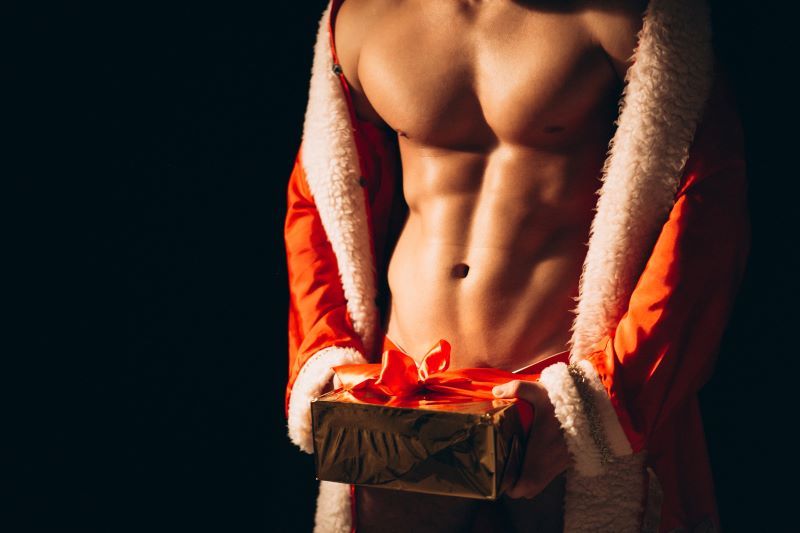 8. Eyes Wide Shut (1999)
Eyes Wide Shut is the closest Stanley Kubrick got to a Christmas film. It's not Christmas-themed, but there are decorations and trees all over the place, so it feels festive alright. The movie is a mysterious and erotic psychological drama starring Tom Cruise and Nicole Kidman.
This is certainly an R-rated Christmas movie. Expect lots of nudity and an infamous orgy scene. But our question is, does it pass The Clit Test? There's only one way to find out!
9. Reindeer Games (2000)
Reindeer Games is an action-packed crime thriller starring Ben Affleck and Charlize Theron. It's not a great film, but that doesn't mean it's not entertaining. This adult Christmas movie has sizzling sex scenes, ex-convicts, and casino heists.
10. Kiss Kiss Bang Bang (2005)
This is another R-rated Christmas movie that takes us to the dark side. It's not overly Christmas-themed, but it does have Michelle Monoghan in a perfectly cut Santa dress - a dress that gets sensually peeled off by Robert Downey Jr.
Watch if you like murder mysteries and raunch.
11. The Holiday (2006)
The Holiday is another classic R-rated Christmas movie that we couldn't leave off the list. It's more romantic than sexy, but there's enough sexual tension and excitement to keep you going.
Plus, the incredibly good-looking all-star cast (Cameron Diaz, Jude Law, Kate Winslet, Jack Black) makes the movie more than worth watching.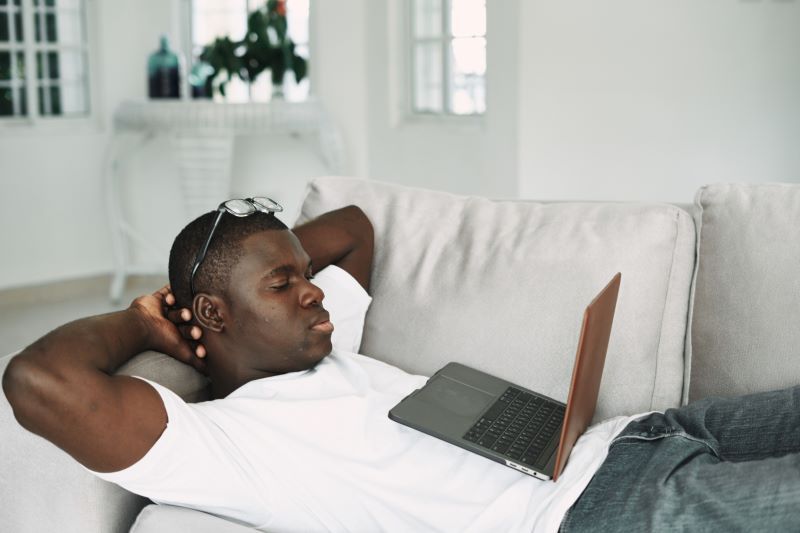 There's our list of the best adult Christmas movies to warm up to this year. Our final piece of advice? If you've got grandparents or kids around, enjoy these once they're off to sleep.
Happy holidays!