How to Give a Good Blowjob: 10 Ways to Blow His Mind
Let's just say it: we'd give up a lot for good head (Late to work? Worth it). This means that those of us giving oral sex have a lot of power in our hands - or rather, our mouths. These 10 blowjob tips will not only make your partner squirm but will give you confidence, and make giving head something you look forward to - because your pleasure matters!
Blowjobs are a staple in foreplay and sex, but that doesn't mean they're easy. If you're a SATC fan you'll remember Samantha's wise words: "Honey, they don't call it a job for nothing." And she's right!
What with jaw ache, multitasking, and remembering to breathe, there's a lot to think about down there. But relax, because we're here to teach you not only how to give a good blowjob, but how to give the best blowjob ever. Simply read on.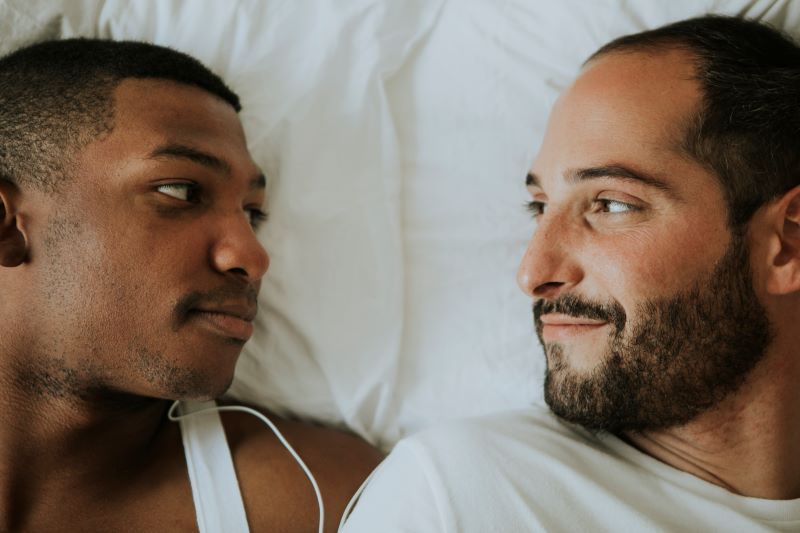 10 blowjob tips for giving unforgettable head.
1. Don't forget the before-play.
Yes, blowjobs are generally foreplay, but the best blowjobs have their own foreplay. Make the lead up to the main event slow and sexy. Kiss all over their body, paying special attention to sensitive areas like the neck, inner thighs, the bottom of the stomach (v lines), the lower back, and the gluteal fold (where the thigh meets the butt) before turning your attention to the genitals.
2. Once you're there, start slow.
Anticipation is what makes foreplay so delicious. Don't put the penis in your mouth straight away. Instead, start with licking and kissing the penis and genital area all over. And vary your technique! Make your tongue flat and lick the penis from the base to the tip whilst maintaining eye contact. Alternate where and how you kiss it; from the balls to the tip, and from light pecks to full-on french kissing. The pressure will drive them truly wild.
3. The tip is the most sensitive part.
In particular, the frenulum, which is where the head or foreskin meets the underside of the penis. Your tongue stimulates this area especially well, so spend some time licking the tip in various motions. For example, in small circles, up and down or side to side. If you want to really make him moan, hold his penis inside your mouth and swirl your tongue in a circle around the tip, or hold your mouth over the tip and gently suck.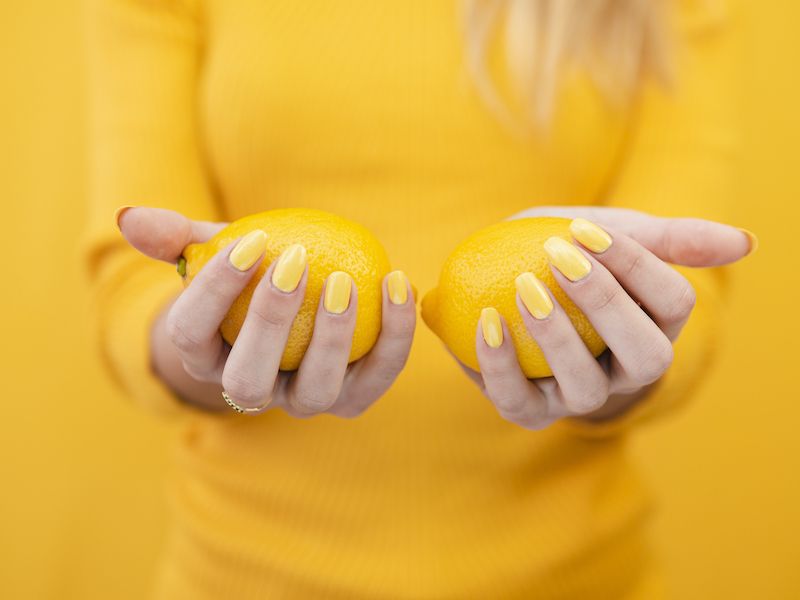 4. There's more than just a penis down there!
That's right! His genital area is full of little pleasure spots that are important when it comes to how to give a good blowjob. These include his balls and perineum (the patch of skin between his balls and his anus). Pay attention to these areas as much as you would the penis itself. As well as licking and kissing, stroke them while your mouth is busy elsewhere.
5. Don't ignore the butt.
Check if you're lover is okay with butt-stuff before you head to this area. If they are - great! Because the area around the butt is full of heavenly nerve endings, and we all know about the magical male prostate! Try using one finger to stroke along the perineum towards the butt, lightly stroke around the anus, and if you get the green light from them, go for penetration.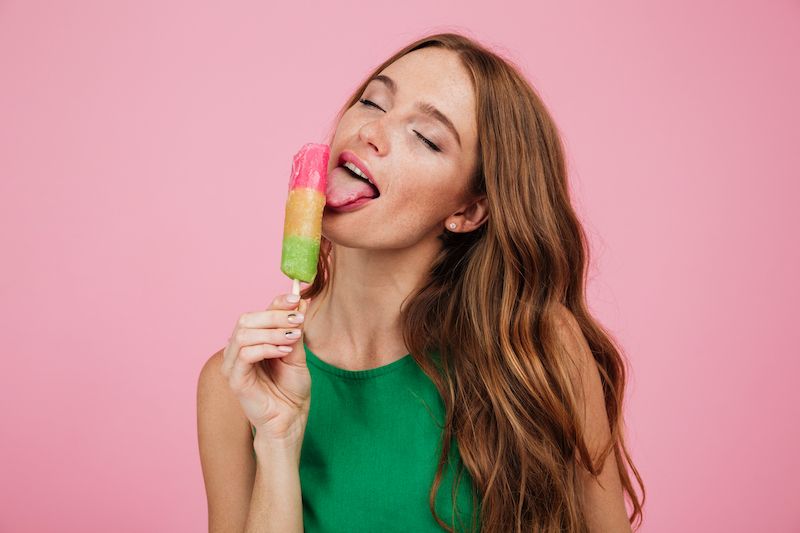 6. Use your hands!
One of the best blowjob tips? Utilise all your resources. That means your hands! But also your breasts, hair, and even feet if you're up for it… There's plenty your hands can be doing while your mouth is occupied. Holding the base of the penis to keep is steady and under your control is essential.
While you're there, lightly but firmly squeezing, or rotating your hands while you slide them up and down will feel amazing. Also, it's fine (advised, actually) to let your hands do the work for a minute while you catch your breath and rest your jaw.
7. Play with pressure.
While you're doing the classic up and down, in and out motion, vary how tight your mouth is. Too tight and it could be painful for him, but generally a fair amount of tightness feels good. For a move men really love, hold his penis at the base with your hand and wet the tip with your saliva. Then, holding the penis to your mouth, purse your lips and rub his tip against them as if you're putting on lipstick in a very messy, but very sexy, way.
After a few seconds of this very slowly, and keeping your lips tight, take him into your mouth. Do this a few times and watch him melt.
8. How to give a good blowjob? Toys!
Toys make sex more fun. Period. Up the blowjob anti by grabbing your bullet vibe and rubbing it up and down the penis, against the balls (gently) and the tip of the penis (very gently), and around his perineum and butt. Once you're done with him, go ahead and use it on yourself. How to give the best blowjob? Make sure it's pleasurable for you too. He'll be worshipping at your feet.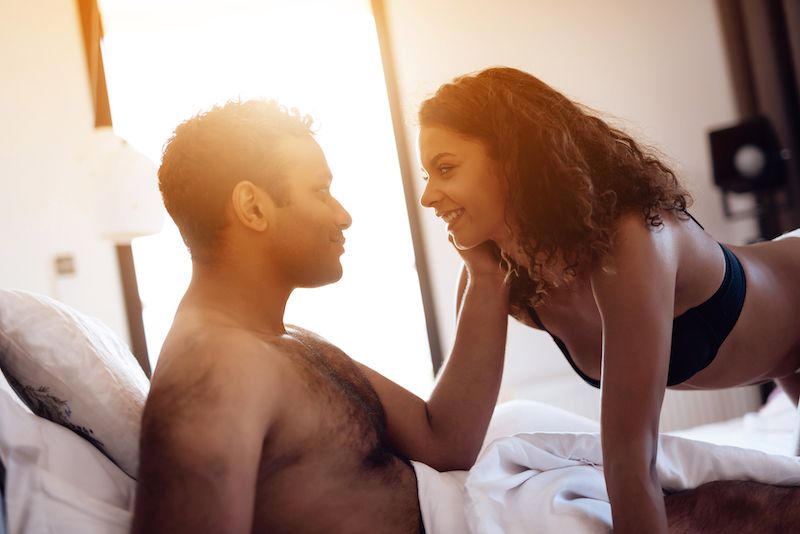 9. Edging!
In other words, teasing, but more sophisticated. When you can sense he's ready to blow his load, slow down or pay attention to another area. He will be desperate for you to let him finish, and if you bring him to the brink a few times, his eventual orgasm will be more powerful than ever.
10. Enjoy yourself!
If there is any single piece of advice when it comes to how to give a good blowjob, it's enthusiasm. If you genuinely don't like giving blowjobs and aren't having a good time then stop, talk about it and find something else that you both enjoy. But if you are having a good time, show him!
Smile, tell him how sexy he is and that you want to make him cum, and don't be shy about moaning! His ego will be happy and the whole experience will be satisfying for you both.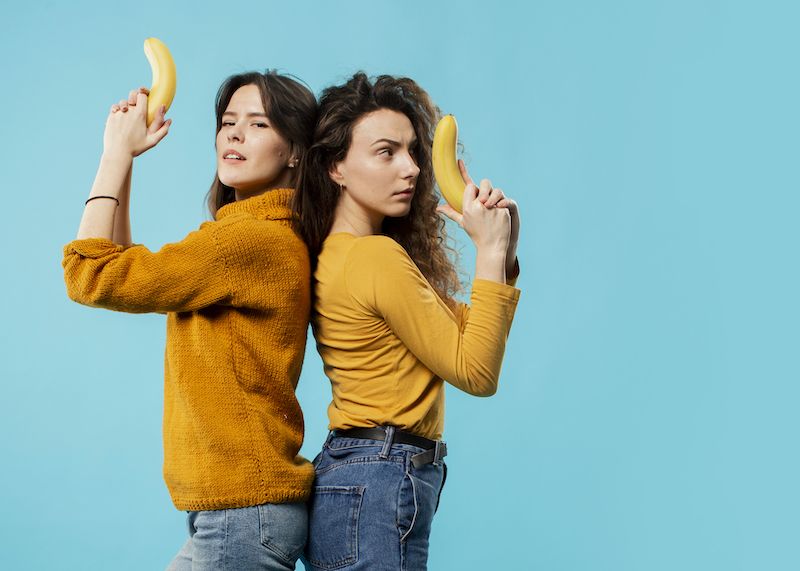 How to give a good blowjob? Practice makes perfect.
Apply these blowjob tips to your next oral session and not only will he be in heaven, but you'll have the delight of pleasuring your lover and adding a new skill to your resume.
And don't forget that when it comes to giving the best blow job, practice makes perfect. Introduce these blowjob tips gradually and before you know it you'll be oral-expert you always knew you were. And don't forget to check our guide for giving the best oral sex to women!