24 Fun, Unique, and Sexy Halloween Costumes for Couples
Halloween has arrived! It's time to dress up, transform yourself, and let your dark side shine.
You can enjoy Sexy Halloween couple costume ideas regardless of your gender, sexual orientation, or relationship status. Not partnered-up? Head out with your friend, brand-new lover, or friend with benefits…
If you're finding yourself stuck for ideas, don't worry. Here are 24 sexy couple Halloween costumes that will grab attention outside and get sparks flying inside the bedroom.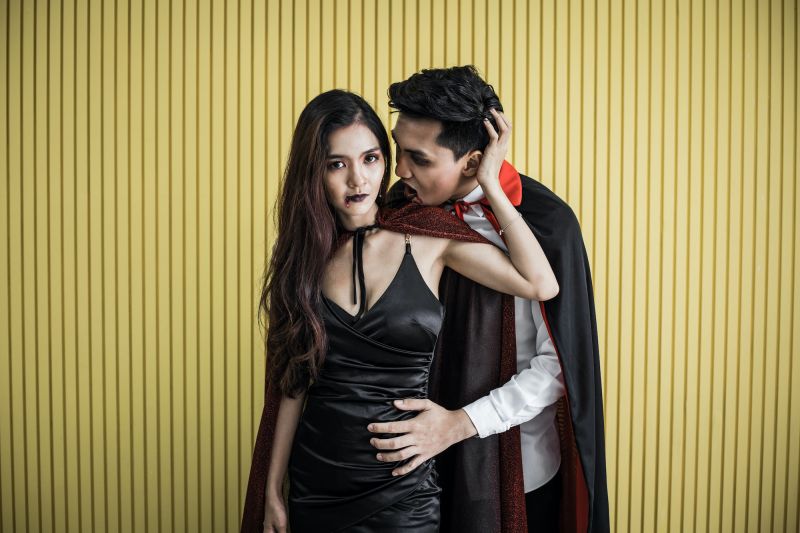 24 Sexy Couple Halloween Costume Ideas Anyone Can Try
1. Corpse bride and groom
This is a classic sexy couple Halloween costume for a reason. And remember you don't have to be a bride and groom. Be groom and groom, bride and bride, or whatever feels best for you.
2. Doctor and nurse
Got a medical or uniform kink? This sexy couple Halloween costume will sort you right out.
3. Hans Solo and Princess Leia
Got a thing for fantasy, or Princess Leia in that gold bikini? Feel free to replace Hans Solo with a Storm Trooper costume.
4. Hugh Hefner and Playboy Bunny
Feel like your naughtiest self in this comical but still sexy couple Halloween costume.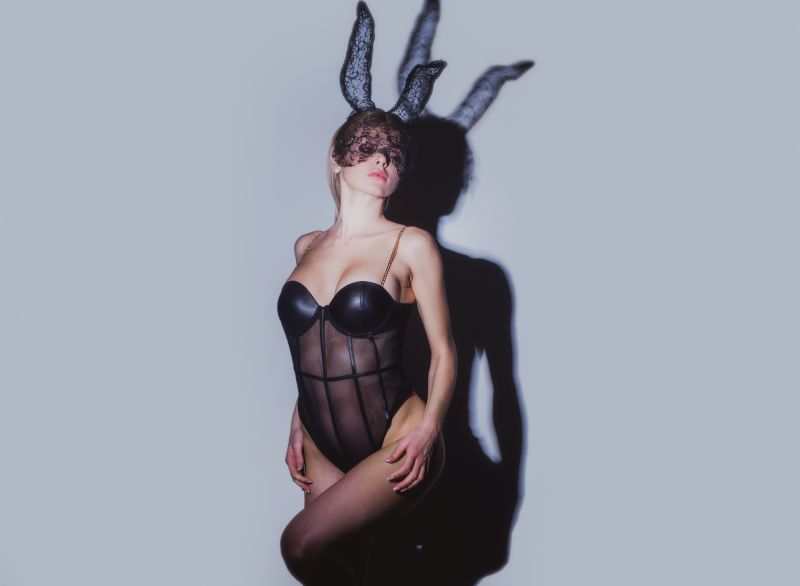 5. Harley Quinn and the Joker
Take your Cosplay kink to the next level by making it spooky. Think Harley Quinn with ripped stockings and zombie makeup.
6. 80s workout couple
Do you like to work out? You should feel right at home in a just-back-from-the-dead 80s workout couple costume. Don't forget the neon leg warmers!
7. Dominatrix and slave
If you're looking for a sexy couple Halloween costume idea with a hint of BDSM, go clad in leather as a dominatrix and her more than willing slave.
8. Cruella de Vil and a Dalmatian
Into pet or furry play? Combine your kink with the scary attitude of Disney's famous and oh-so-stylish villain.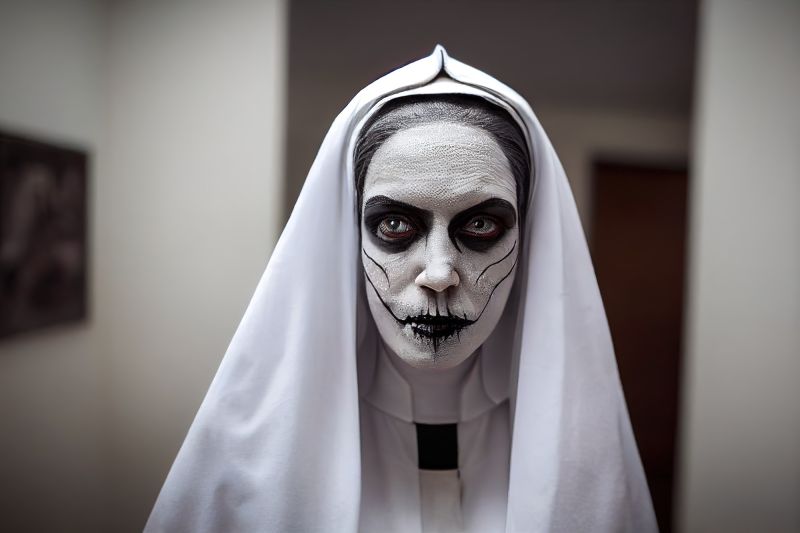 9. Naughty nun and priest
Get ready to really sin as a naughty nun and priest. Make it spooky with a vampire or zombie twist.
10. Baywatch
Baywatch gone bad? Make your red suit match the fake blood you've covered yourself with.
11. Bonnie and Clyde
Transform into America's infamous criminal couple with dapper 1930s outfits, and murderous makeup.
12. Khal Drogo and Daenerys Targaryen
If you're a Game of Thrones fan, live out your fantasy with a sexy couple's Halloween costume inspired by the characters themselves.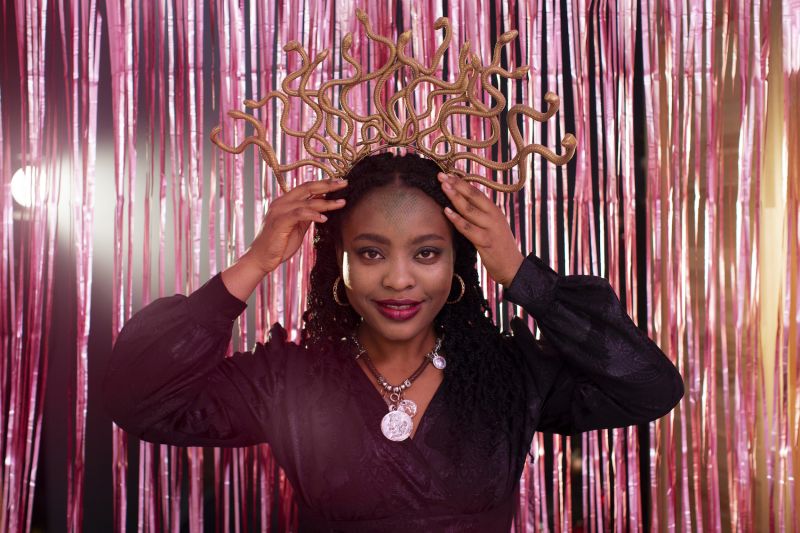 13. Porn stars
This sexy couple's Halloween costume idea is corny but sexy. Use your imagination.
14. Anime characters
If you're into anime there are a load of couple costumes you can make scary this Halloween. Tankiro and Kanao, Kirito and Asuna, Naruto and Hinata…
15. Lara Croft and Wolverine
These outfits will make you feel powerful and naughty and make for a very sexy role-play when you're finally alone.
16. Vincent Vega and Mia Wallace
Feel stylish and sultry by donning this classic and sexy Halloween costume for couples.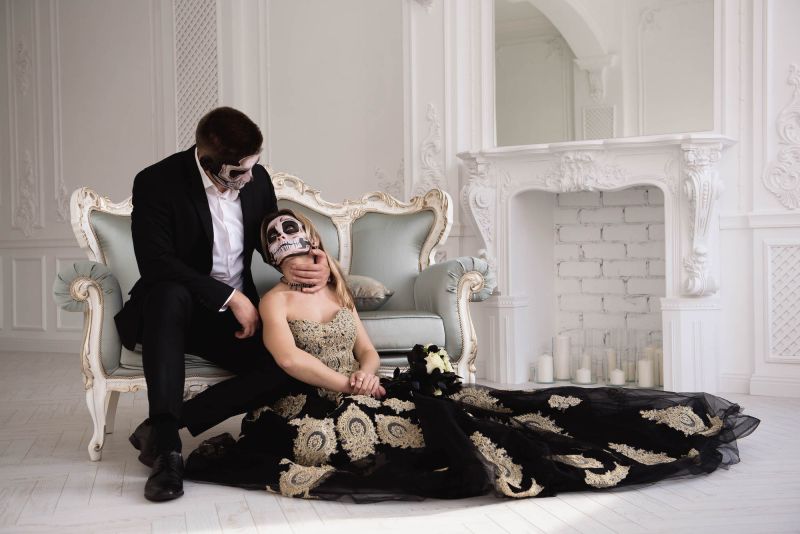 17. Victorian vampires
Did you enjoy Bridgerton a little too much? We get it. Channel your arousal by becoming naughty Victorian vampires.
18. Cheerleader and soccer player
Once again, this is a classic for a reason. And you can enjoy some fruity back-to-college fantasy role-plays at the end of the night.
19. Police officer and criminal
This sexy Halloween costume for couples is another one that can let you safely explore your kink for powerplay and BDSM - and handcuffs... Grab the scary makeup palette to up the fear factor.
20. Barbie and Ken
It's Barbie and Ken: zombie edition. How would they fare in a zombie apocalypse?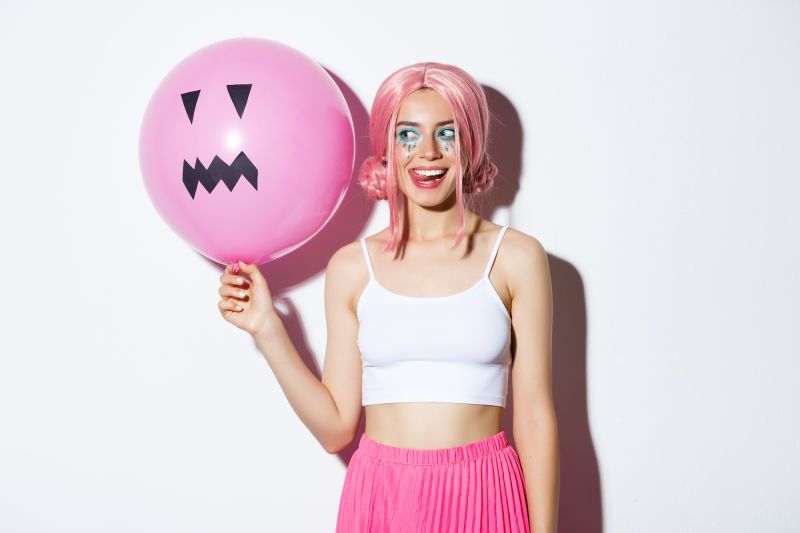 21. Sandy and Danny
Grab your favorite latex bodysuit and move to your favorite grooves.
22. Red riding hood and the wolf
Act out the most gruesome fairytale this Halloween. How sexy will you make your fantasy? We'll leave that up to you.
23. Mr. and Mrs. Smith
Put a personal spin on this sexy couple's Halloween costume. Will you wear matching black tie outfits (plus fake guns) or throw on their famous post-fight pajama outfit?
24. Hell's Angels
Are you into the aesthetics of rock n roll? Look as dangerous as you can - it's Halloween after all.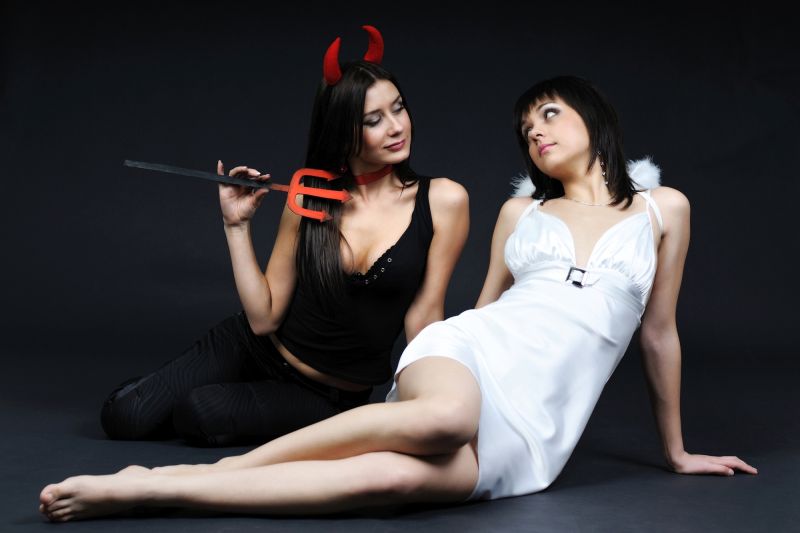 Those are our top 24 sexy Halloween costumes for couples. Use this holiday as a chance to explore your shared sexual fantasies and get spooky together.