Sex Dictionary: A Beginner's Guide to Kink, Fetish, and BDSM Terms
To outsiders, the world of kink can seem like a strange one. Not only do kinksters have different interests from "normal" folk, but they also have different words to describe what they get up to. Fortunately, this kinky terms dictionary defines the most commonly used kink and BDSM terms, so you can strike up a conversation at your next play-party and really know what you're talking about.
Warning: you won't look at the Queen the same way ever again.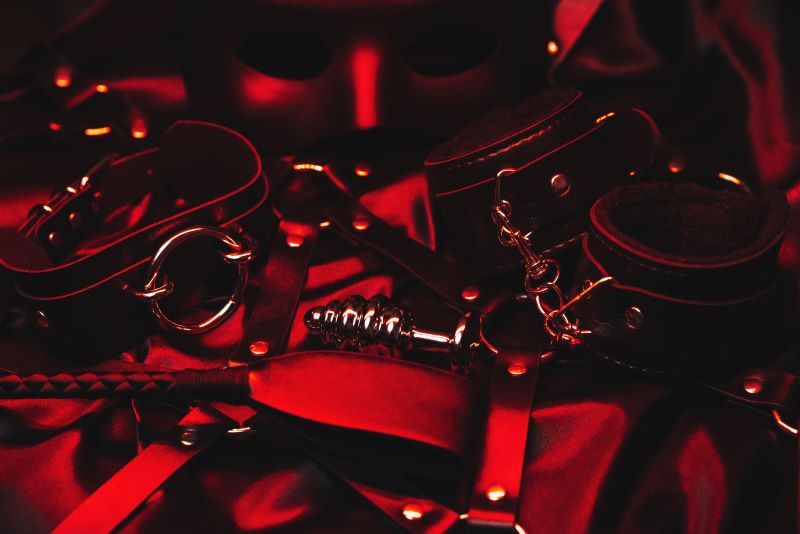 The essential kinky terms dictionary.
1. BDSM.
This is an acronym for Bondage and Discipline, Dominance and Submission, Sadism and Masochism. BDSM sex is a kind of sexual role-play where power plays a big part. One person will always have power over the other, and this can be implemented in physical (spanking, restraints) and psychological (name-calling, giving orders) ways. For more, check our full intro to BDSM.
2. Kink.
This is a commonly used sex term. A kink is a sexual behavior or preference that is different from the norm. BDSM is a kink, as are other types of fetishes.
3. Play.
This BDSM term gets thrown around a lot and can be confusing if you don't know what it means. Instead of calling kinky sex activities "sex", kinksters call it "play" ("Want to play?"). Within kink and BDSM, there are many types of play that incorporate objects, techniques, or actions to create the dominant/submissive dynamic. These include anal-play, knife-play, age-play, breath-play… the list goes on.
4. Top (or Dom).
This is the "dominant" or doer in sexual play. They are normally the person in control of the situation who is doing something to the other person, whether that be psychological, physical, or both. "Topping" is generally used in the gay community to refer to the person doing the penetrating during anal sex.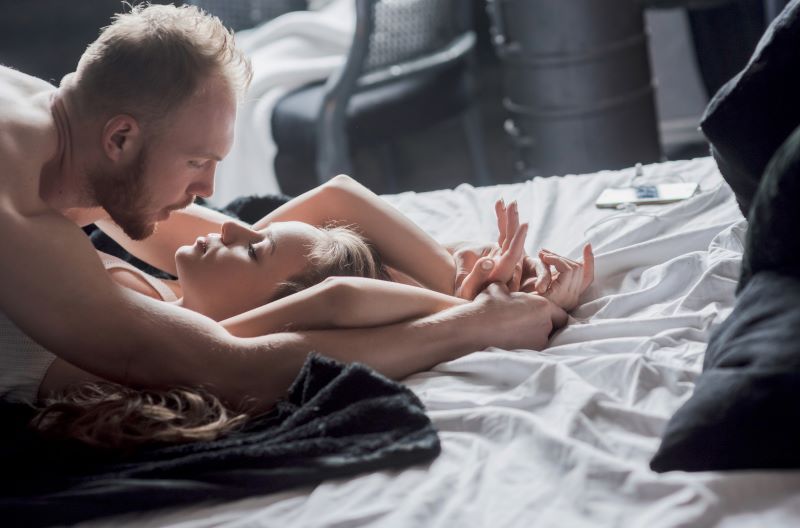 5. Bottom (or Sub).
This is the "submissive" or the person having something done to them in sexual play. The "bottom" in the gay community refers to the person being penetrated anally, while the "sub" refers more generally to the person giving over control to the other person during sex.
6. Switch.
This BDSM term refers to a person who switches between dominant and submissive roles. An older term for "switch" is "versatile". These people will sometimes change their role during a play session with a single partner, while others switch between dominant and submissive according to the partner they are playing with.
7. Brat.
Someone who "tops from the bottom", in other words, someone who controls the sexual play from a submissive position. Specifically, a "brat" is a submissive who deliberately misbehaves in order to get their dom to put them in their place and discipline them more heavily. (The "brat tamer" is the dom who, you guessed it, tames the brat.)
8. Soft limit.
An activity in sexual play that one person would rather not do, but might be willing to try if their partner really wanted to and they discussed it fully. For example, a sub might not totally enjoy being blindfolded, but they would be willing to try it if a situation came up where they felt safe and happy to give it a go.
9. Hard limit.
An activity in sexual play that one person definitely will not do - it is a non-negotiable limit for them. For some people, this could be flogging, for others, knife-play, and others may have no hard limit at all!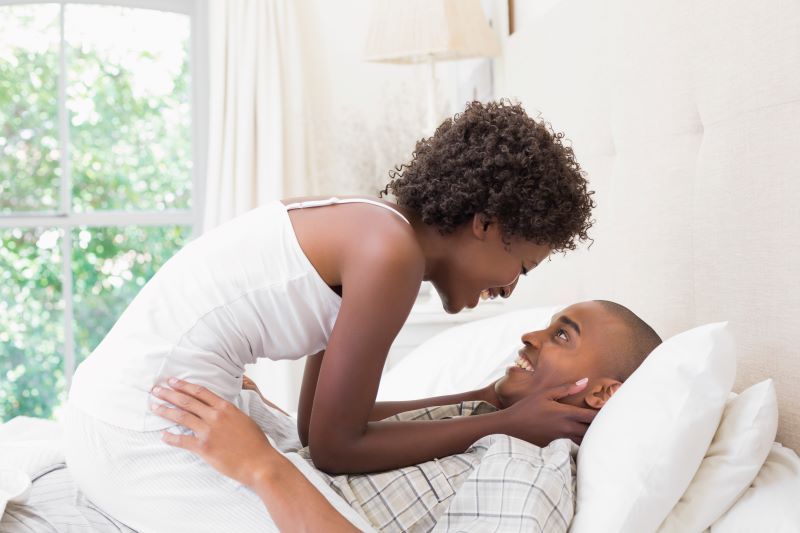 10. After-care.
After a BDSM play session, it is the dom's responsibility to check in with the sub and make sure they feel happy, calm, and safe. This is important because rough BDSM play can leave subs bruised and confused, and can ignite some negative emotions, despite everything being consensual.
11. Drop.
Linked to after-care, this is the brief depression a sub can fall into after BDSM play. When you think about how psychologically intense play sessions can be, and how much kinksters give themselves over to their "role", a strange feeling once the "scene" ends is understandable. It can also happen to a dom after the excitement of the play session ends.
12. Compersion.
This sex term refers to someone feeling pleasure, as opposed to jealousy when seeing a partner having sex with someone else. Heard of cuckolding? This is typically when a husband gets pleasure from watching his wife have sex with another man. The pleasure involved in this kink would be "compersion".
13. Impact play.
Any kind of BDSM or kinky play that involves impact, in other words, hitting or any kind of touch on a partner's body touch which is harder than the caresses normal sex entails. For example, spanking, flogging, and slapping.
14. Shibari.
A form of Japanese bondage popular in the BDSM scene. One person ties another person in complex and artful patterns using a rope. Sometimes the person being tied is also suspended from the air, and this person often experiences intense psychological, and sometimes spiritual, sensations. It is a form of restraint and is not always sexual.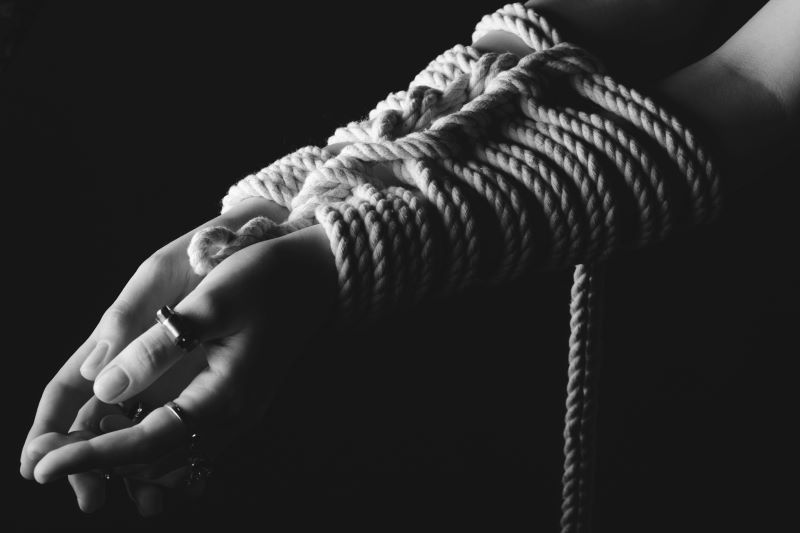 15. Edging.
This BDSM term is otherwise known as orgasm denial. It is when one partner brings the other to the edge of orgasm, but stops and makes them wait. Edging can be a method a dom will use to assert psychological as well as physical control over their sub.
16. Queening.
When a woman (or anyone with a vagina) sits on another person's face and receives oral sex in a forceful way, often for long periods of time. Consent is, of course, essential, but the "Queen" generally experiences pleasure from this being a dominant act, and the partner they are dominating receives pleasure from their submission to the "Queen".
17. RACK/SSC.
These are very important BDSM terms. They stand for "Risk Aware Consensual Kink" and "Safe, Sane, and Consensual". They are the guidelines the BDSM community abide by and are essential for all BDSM and kinky play.
18. Play party.
A social gathering or party where kinksters come to engage in kinky play together. Generally, overconsumption of alcohol or drugs is not allowed at these parties. Many of them begin with a presentation about the rules of the party, including the importance of consent.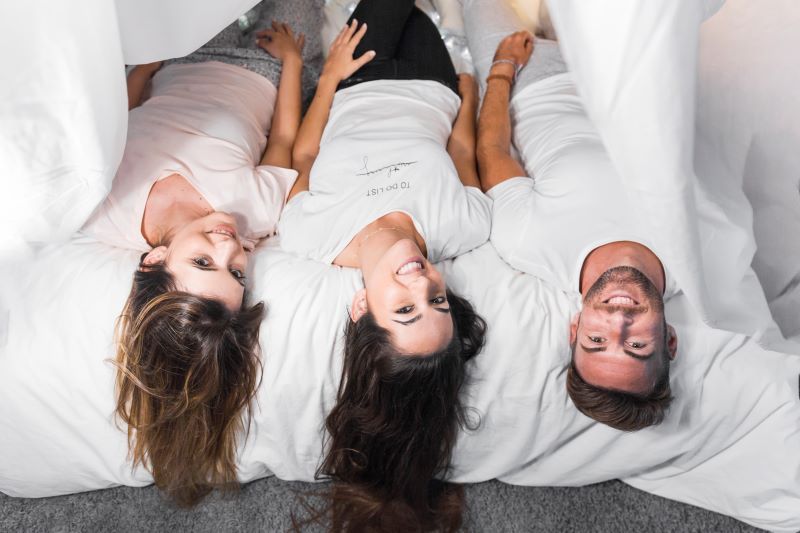 19. Scene.
Actual BDSM and kinky sexual activities are called the "scene". When the session is over, the "scene" ends. This term hints at the important part role-play has in BDSM and kinky sex, and the fact that for successful kinky sex, everyone involved must surrender themselves totally to their role.
20. 24-7s.
Committed kinksters who engage in BDSM relationships literally 24 hours a day and 7 days a week are called 24-7s. Of course, people have to live their normal lives, so sometimes 24-7s will engage in their kink through sexting or phone sex before the time comes for them to "play" in person again.
21. Unicorn.
This might be a more familiar word even to those unfamiliar with the kinky terms dictionary. A unicorn is generally a woman, often a sub, who engages in sexual play with couples. The term "unicorn" suggests this woman is a magical, beautiful addition to a couple's bedroom, so it's not surprising this is a fantasy for many women!
22. Pegging.
When a woman penetrates a man anally using a strap-on dildo, because, no, anal sex is not just for gay men! All men have prostates, so whatever your sexual orientation, having this area stimulated is going to feel good.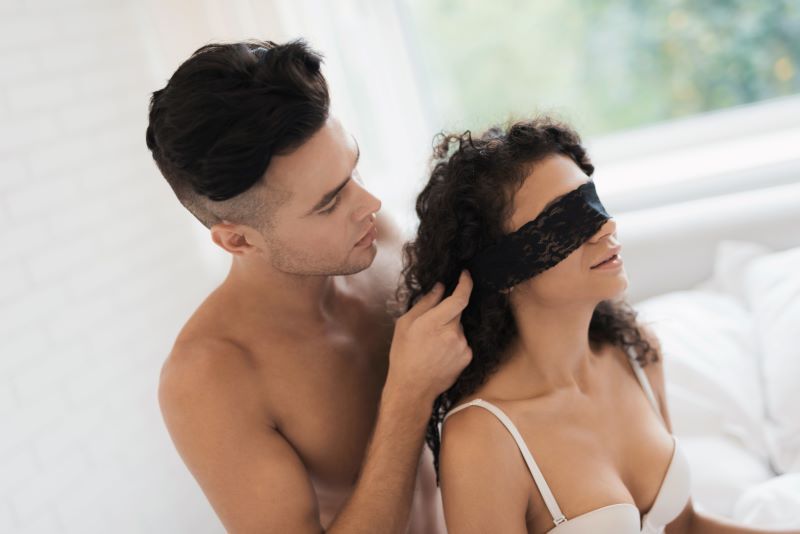 23. Sensation play.
Any sexual play that involves sensory deprivation (like blindfolding), or uses objects, such as ice or tingly lube, to create various physical sensations on a kinkster's body. Many people who may not label themselves kinksters have explored sensation play as part of sex.
Information overload? You bet!
This kinky terms dictionary only scratches the surface of BDSM and sex terms that are out there. If anyone of these BDSM terms intrigued you, why not do some more research and try them out? And don't forget to read our Ultimate A to Z List of Kinks and Fetishes.