Kinky Sex Ideas: Intro to BDSM
Think you don't know what kinky sex is? Think again! Not only are most of us familiar with the things that make sex "kinky", but many of us will have already tried them.
Has your partner lightly choked you, or pushed you up against a wall in a way that made you feel (enjoyably) helpless? Well, friend, you have slowly entered the world of kink. And we're delighted to have you here.
This intro to BDSM is your beginner's guide to kink. We will define BDSM, talk about its benefits and risks, and give you some kinky sex ideas to bring to your next bedroom session. Whether you're a BDSM beginner or your torture dungeon just needs some refurbishing, there's something here for you.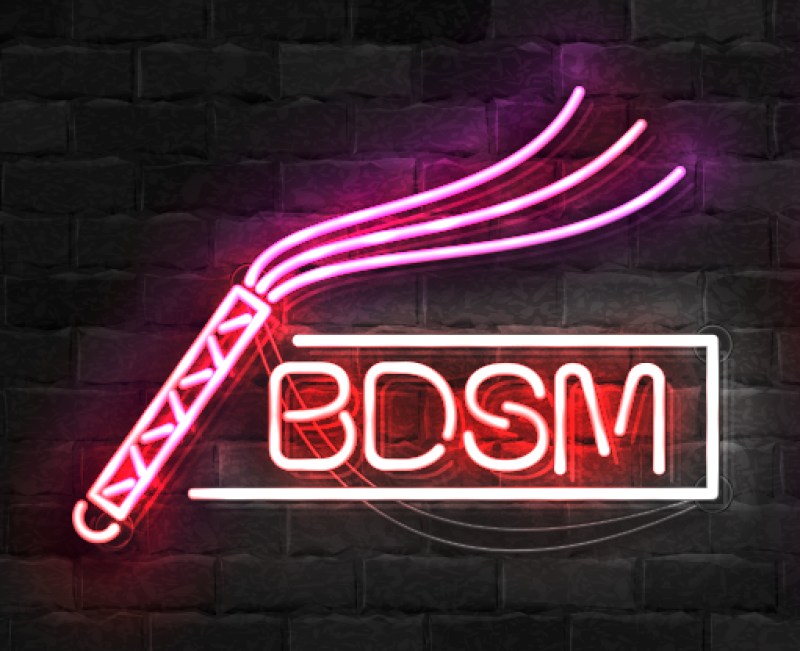 What is BDSM?
Before diving into our intro to BDSM, let's quickly define "kinky sex". The word "kinky" means unusual, different, or unconventional. So "kinky sex" is just sex that is different from the "normal" sex most people are having. But BDSM isn't really that weird.
There are reports of people being flogged for sexual pleasure in the 14th Century, and there are even relics showing Ancient Greeks engaging in BDSM over 2,000 years ago - our kinky sex ideas have certainly been tried and tested. Fetishes are a kink because they are an unusual sexual interest.
However, they tend to be focused on one object of desire, such as feet, or panties.
BDSM is a type of kinky sex and fetish that is all about power. And it stands for 6 things, not 4: Bondage, Discipline, Dominance, Submission, Sadism, and Masochism. It might seem complicated, but don't be scared - unless you're into that… Our intro to BDSM is here to help.
In each BDSM encounter, one partner will have power over the other. They are referred to respectively as the "dominant" and "submissive" (or "dom/sub", or "top/bottom"). In the BDSM community when someone is playing the dominant role they are "topping", and the sub is "subbing".
Whilst many people prefer sticking to one of these roles, it is common for couples to switch depending on the situation, or just their mood that day. In fact, a concept common to BDSM is "topping from the bottom". This is when a person acts as an obedient sub when in fact they are controlling the relationship and sexual scenario. There is no limit to kinky sex ideas!
BDSM is essentially a form of role-play. During the session, the dom will have full power over the sub, whether that be physical, mental, or both. The sub commits to fully giving up their power. The extent of the dom's power will depend on the couple's preference and can vary during the session. It's not all whips and chains - at least, not all the time.
People who don't know about BDSM might think it's weird, or even downright crazy and violent - that's why the world needs an intro to BDSM! People who frequently enjoy BDSM find it more intimate than "normal" sex. This is because BDSM is all about trust and communication - you and your partner are constantly making sure each other's needs are being met.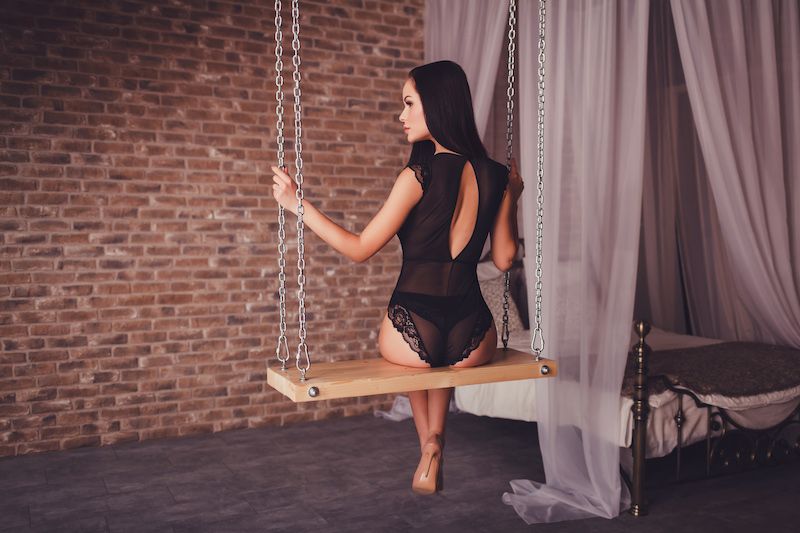 It's highly important that you and your partner discuss what roles you are comfortable playing. Kinky sex is still sex; and, sex is all about comfort and pleasure. Both parties must feel comfortable before chains and whips are brought into the bedroom.
Dominance and Submission.
If you're reading this intro to BDSM then you've probably heard the word "Dominatrix". It gets thrown around a lot when Halloween arrives and people are looking for that perfect scary-but-sexy costume. A real-life "Dominatrix" is a woman who takes the dominant role in BDSM activities - and being a Dominatrix can be a serious and full-time career.
Dominance and submission mostly refers to the psychological aspect of BDSM encounters. The power dynamic can be, and often is, exerted physically. The dom could move and control the sub's body and take charge of the sexual acts that are performed. Within this category is the infliction of pain and the use of bondage.
However, dominance is frequently asserted mentally. For an intro to BDSM and dominance, make your sub call you "Master", "Sir" or "Madam", or have them act as your slave and follow every instruction given to them. "Edging" is another example of dominance (and a fun kinky sex idea!): the dom brings the sub to the brink of orgasm repeatedly, but stops there.
They will decide when, or if, the sub deserves to orgasm. The sub might even have to beg. Domination and submission are regular features of kinky sex fantasies - BDSM just takes this fantasy further.
Before venturing into BDSM you might think you are definitely a dom, or certainly a sub. That's why you need this intro to BDSM - because you might be surprised! Yes, you can be a strong, empowered feminist and also want your partner to make you call him Daddy.As we've said, BDSM is not real life. It is a form of role-play, and a safe stage on which your kinky sex ideas can be explored.
Bondage and Discipline.
Bondage and discipline are part of the "restraint/bondage" category of BDSM play.. This part of the fetish is what most imagine when thinking of BDSM and can be a good intro to BDSM for beginners. Thank you, 50 Shades of Grey!
Bondage is fairly self-explanatory - it involves physical restraint of one person by another However, discipline can confuse people. Discipline is behavior modification through physical and/or psychological punishments - like training a new pet (but also very different from that, hopefully).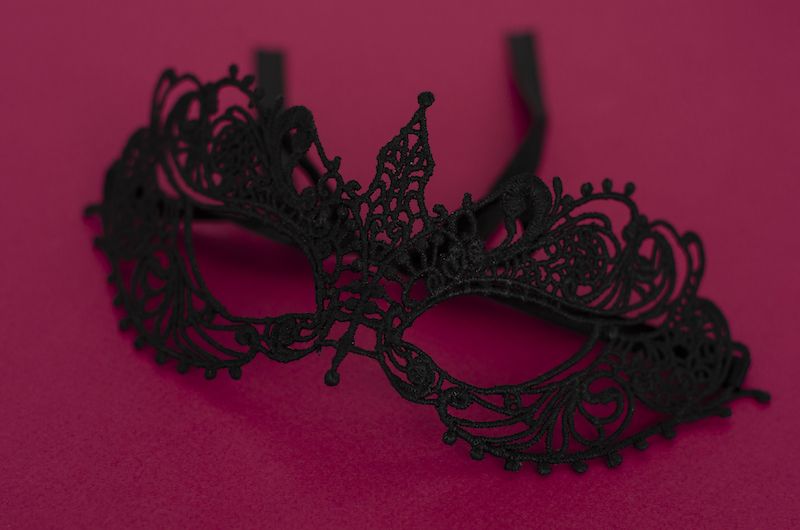 There are many ways to explore bondage and discipline. For an intro to BDSM, you could start by blindfolding your partner, tying their hands together behind their back or above their head with a scarf, handcuffs or, if you're more advanced, a Shibari (a Japanese rope made for binding partners). From there, you could use a toy on your partner until they orgasm, and then switch places - a kinky sex idea with guaranteed pleasure.
You can introduce discipline by giving your sub an order and spanking them if they disobey. From there, and if your sub is happy, your punishments and restraint can become more extreme.
Gagging is a fun but sometimes too-uncomfortable restraint for some subs. You could try stuffing your panties in your partner's mouth for milder restraint - with flavor! BDSM pros are known to use bondage cages, ceiling hooks for suspension, or to have entire rooms where they keep their subs tied up and return to them for sexual pleasure when they choose.
If that's terrifying to you, don't worry! There's a whole world of kinky sex ideas to try before cages and hooks get brought in.
Sadism and Masochism.
This part of BDSM is the giving or receiving of pleasure through the inflicting and receiving of pain. A "sadist" is a person who receives pleasure from inflicting pain on others, while a "masochist" gets pleasure from their own pain or humiliation.
If the idea of being flogged freaks you out and you're after some softer kinky sex ideas, try asking your partner to lightly spank your erogenous zones while stimulating you with their other hand, or mouth. A well-timed nipple or clit slap is a gentle intro to BDSM and can truly make you tingle - trust us.
Pain also doesn't have to be administered just through spanking, whipping or flogging. Hot candle wax can be a fun addition to the bedroom when dripped over your partner's body, and so can ice cubes if you run them across your partner's nipples, or genitals. Acts as simple as biting or hair-pulling - a little too hard - are also good ways to introduce pain if you're a newbie.
Many theories have been put forward to explain why so many of us are turned on my receiving or inflicting pain. Some scientists believe that because pain increases blood flow and bodily sensitivity it can heighten the sensations of sexual pleasure.
Some believe that in the same way as doms enjoy feelings of power and authority and subs enjoy feeling helpless, so do sadists enjoy overpowering another person using pain, and masochists enjoy feeling helpless by submitting to pain.
Intro to BDSM: Safety and Aftercare.
Because of the physical pain involved, safety and consent is the foundation of BDSM. And this is especially important if you're new to kinky sex because you will be figuring out your boundaries and preferences.
That's why it's essential that you explore your kinky sex ideas with a partner you trust. And also why safe words are so important - there is a fine line between enjoying and really not enjoying a particularly hard spank. When you're in the throes of passion it is possible your partner might miss your signals of discomfort.
So before you start your session, agree on some safe words with your partner for you to use when you want to stop, or the BDSM has gone too far. Popular safe words are "no", "safe word", and "stop". You could also try the traffic system: "green" to keep going, "orange/yellow" to slow down a little, and "red" to stop now.
It doesn't matter what your safe word is (Oklahoma is a strangely popular one) as long as you and your partner are both aware of it, and you can say it without it being mistaken for a moan of pleasure.
"Aftercare" is a big deal in the BDSM community. Aftercare happens once the sex, role-playing and (hopefully) orgasms are over. It involves each partner checking in with the other to talk about how they feel physically, emotionally and mentally.
If there was something one person wasn't happy with, they can talk about it. If the sub has physical wounds or bruises, the dom can tend to them, massage them or kiss them. What is essential in aftercare is that both partners feel intimate, safe and loved.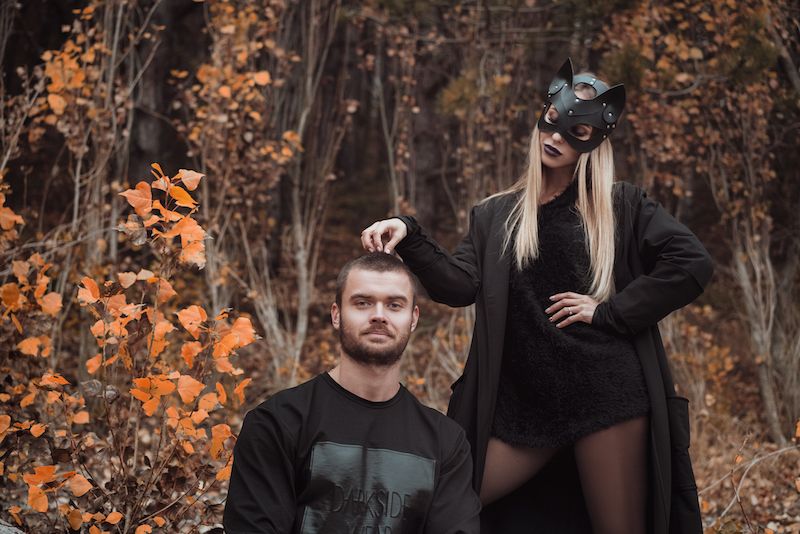 Kinki Sex Ideas for Beginners.
A sex dungeon isn't required to explore this fetish. You have had an intro to BDSM each time you spanked your partner or held them down during sex. Search Google, read some erotic literature or watch some erotic videos if you want to see what's out there and add to your collection of kinky sex ideas.
We've already mentioned some saucy ideas for those looking for an intro to BDSM - genital spanking, ice cubes, edging, gagging and more - but here are some more kinky sex ideas:
Nipple Clamps. Attaching these to nipples during sex and foreplay adds a mild layer of pain that many kinksters swear by.
Use a leash. Put a leash on your submissive partner and get them to crawl on the floor and obey your every command.
Make your sub go out without underwear on. You'll both feel aroused and naughty all day and the dom will love controlling the sub in this way. Just pray it's not a windy day!
Explore remote-controlled sex toys. Get your partner a toy, like a love egg or a prostate massager, and go out with them in public. You'll be able to pleasure them and watch them being pleasured using the remote, and they will be totally powerless. Exhibitionists will get a special kick out of this one.
Tie your partner up and make them watch you masturbate.
You are now a BDSM and kinky sex expert (or rather, "sexpert"). Now it's time to put your intro to BDSM knowledge and kinky sex ideas into practice. Let's just say, your Dominatrix costume won't just be coming out for Halloween. You're welcome.