7 Ways To Explore Your Sexuality and Make Money - Without Leaving The House
Spending more time in your bedroom than usual? We know the feeling.
But did you know that alongside using alone time to get to know yourself (good old under the covers getting to know yourself, we mean), you can use this time to explore your sexuality, expand your skill-set, and make some extra cash?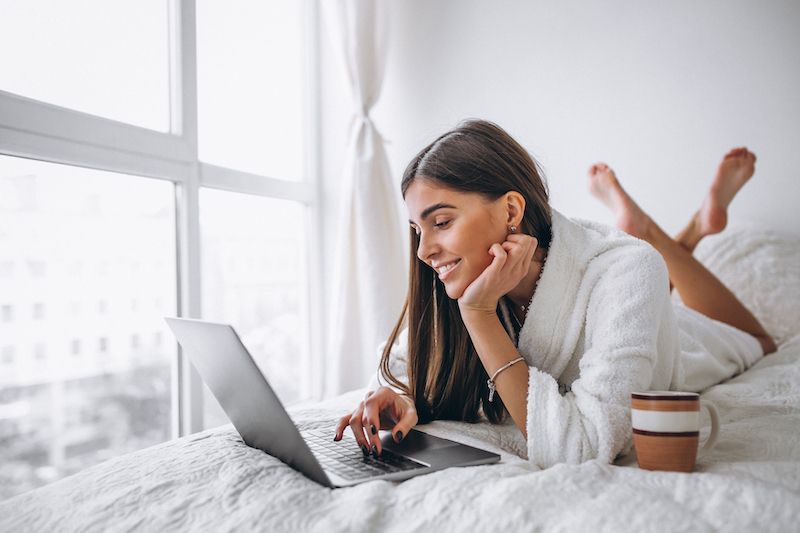 That's right. There are more fun and sexy ways to make money online besides selling your used panties. On Pantydeal you can sell pictures, videos, sexting, and lots more to a whole community of eager buyers.
There's never been a better time for the international Pantydeal community to come together and celebrate sexual freedom. Turn your alone time into a gift for your customers and for yourself. New sexual experiences and enough money to buy that exclusive new sex toy you had your eye on? Give yourself a big pat on the back.
What can I sell online, besides used panties?
So much!
Pictures and picture sets
You might already take killer nudes. And you might already have perfected the art of taking photos for your panty selling profile. But did you know you can capitalize on these skills even further? Many buyers would be willing to part with cash to get a photo or series of photos that have been taken and curated by you. Especially if you're a member of Pantydeal and you already have friends or buyers you know have a soft spot for you.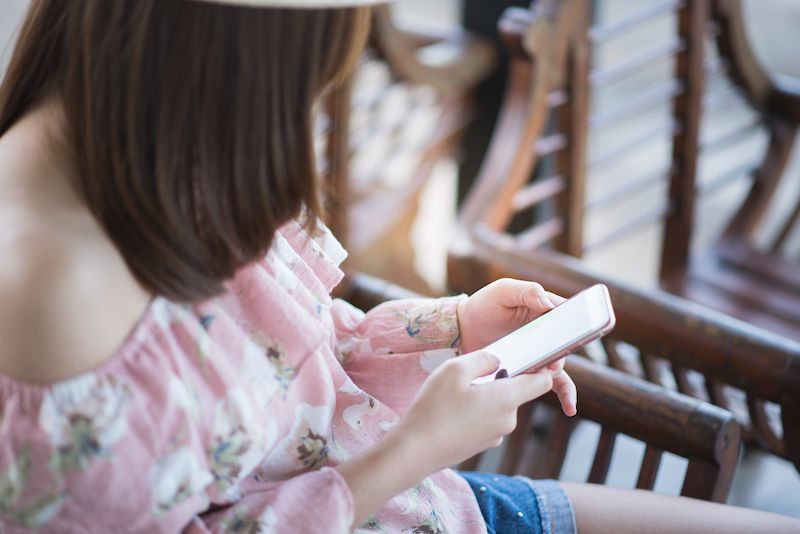 You can really have fun with them! Think about angles, setting costumes, poses and other factors that will make your photos really stand out. Get creative, advertise them on your profile with a seductive description, or even a "sneak preview", and watch the buyers come running.

Video clips
These are a step up from picture-selling. Selling video clips mean you have total control over the content of the video clips, so you can set your own boundaries and make sure you always feel comfortable and enjoy yourself! Watch some other videos online, see what appeals to you and what suits your personality, and decide what you want to do in the video.
Again, have fun playing with outfits, poses, and props. And if you feel like it, open yourself up to custom requests! Acting out a buyer's fantasy in a personal video will probably make his day - or more likely, his year. And selling video clips and getting the money sent straight to you is easy with Pantydeal's range of features.
Video calls and webcamming sessions
Yes, the rumors are true - camming is a lucrative business! Video calls and webcamming sessions involve connecting to a buyer via a live video stream and letting them watch you for an agreed amount of time and price. If you've never done this before it could take a little practice, but once you feel confident doing live video sessions, you will never go back.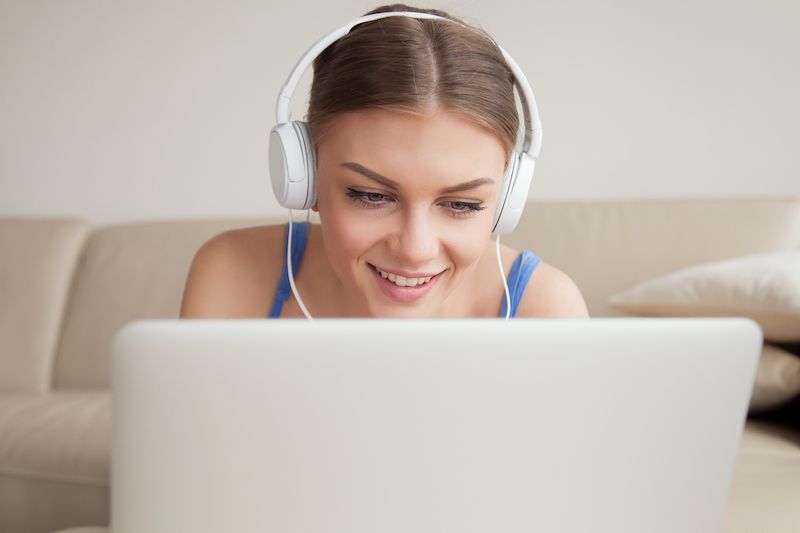 The most successful cammers engage with their clients and tend to get the same buyers coming back for more. If you choose to sell these sessions, make them fun! Think about strip teasing, showing off your favorite parts of your body, and generally savoring your own sexiness. When you're enjoying yourself, it really shows. And your self-confidence will rocket sky high.

Technology really is the gift that keeps on giving. What would we do without that selfie cam?
Sexting
Always fancied yourself a bit of a wordsmith? Been complimented on your ability to create erotic narratives that bring your man to his knees? Are you just an insanely fast texter? Put those nimble fingers to use! If showing your body or face isn't your thing, sexting might be.
Advertise the service on your Pantydeal profile, talk to buyers about what they want, arrange a time and see where the chat takes you. The best sexters are the ones that stand out. Consider taking on a persona or acting out a fantasy, or letting the customer tell you what they desire.
Today you're a frustrated housewife, and tomorrow, a kinky CEO. If you need inspiration, check out our how to sext guide. The fun is endless!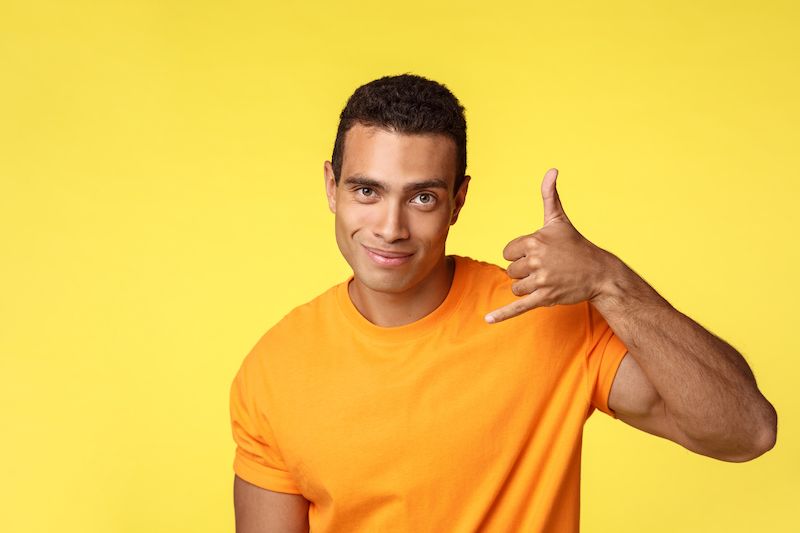 Phone calls
Selling erotic phone calls is, again, good for those who are less comfortable showing their face and body, but love dirty talk and spontaneity. Lots of people find the anonymity of sexy phone calls tantalizingly liberating. With this, it's important to be chatty, personable, complimentary, and open-minded. A buyer might want to hear about your fantasies or act out one of theirs. Find a time, space, and phone for this particular purpose and get started.
Dominatrix sessions
Yes, these are real! If you love to dominate, you're going to really love getting paid to dominate. If you have less experience in being a dom, do some research first so you know what it's all about. The best dominatrixes establish a persona that they stick with. This means getting creative with your name, style, profile, taking good photos, as well as describing what you're offering on your profile.
Once you find yourself a willing sub you need to establish what they want and how you will communicate, whether that be via text, video or something else, and what time limits you want to put in place. On Pantydeal there are plenty of kinky folks looking to expand their BDSM horizons, so you won't be short of opportunities to explore.
As this kind of session is more niche, you can charge more, and you'll probably have returning customers who you can form a close relationship with.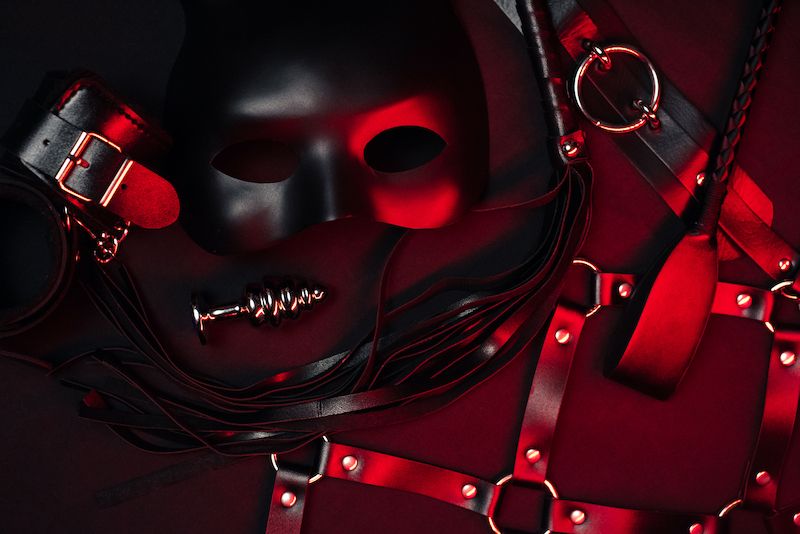 The girlfriend experience
Imagine - being a girlfriend without the extra hassle!
This way of making money takes more commitment from you, in terms of time and your willingness to throw yourself into roleplaying - but it also means a bigger payout. There are plenty of people out there looking to experience intimacy and connection. If you love getting to know and helping people, this could be for you.
Creating this experience involves first engaging with a customer and figuring out what they want and what they're willing to pay for, as well as what you're willing to offer - whether that be texts, phone calls, or videos, a 24/7 girlfriend or just someone to chat to in the evenings.
Find out what you enjoy the most; it's important that you have a good time for the girlfriend experience to feel real and for your customer to feel satisfied.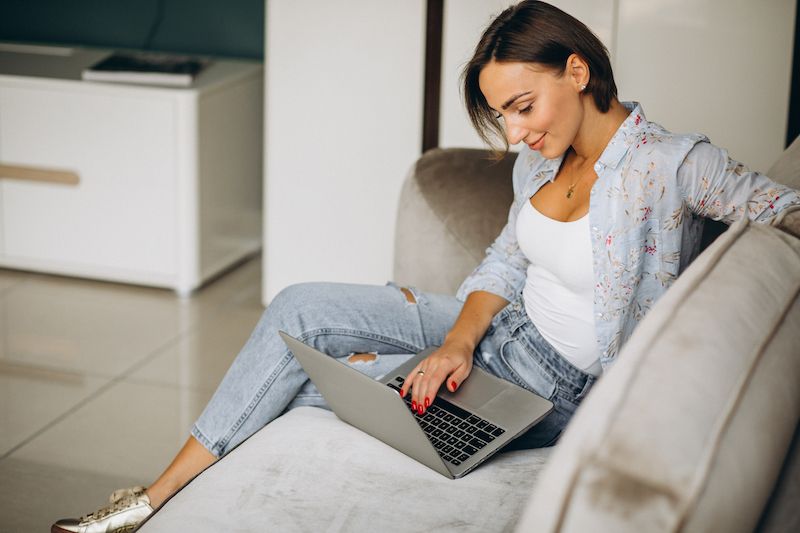 I've never sold any of these things online before... How do I get started?
If you're already signed up as a seller on Pantydeal it's easy to take your business to the next step (and if you don't have an account already, sign up for free here). If you're fairly new to the adult industry, think about these steps before diving straight into a wild camming session:
Find your niche. Do all of these sound great to you? Are you enticed by the personal nature of the girlfriend experience? Or would you prefer sexting? Find your thing and go for it.
Advertise yourself. Pantydeal makes it easy for you to advertise new items on your profile, with pictures, descriptions, and files. You can also message previously satisfied customers with your new offers, or even offer discounts to new buyers.
Set your prices. Think about what you are happy to charge for your time, and don't undervalue yourself.
Establish your boundaries. Think about what you are happy doing and what you don't want to do, or show, and make this clear to your customers.
Arrange payment and delivery methods. Exchanging files and money is easy and safe in Pantydeal's marketplace.
Enjoy the experience and get paid! Hurrah!
In this crazy climate, it's time to be resourceful, to stick together and to focus on enjoying ourselves. Because there's always sexy fun to be had and money to be made.
Who knew working from home could be so lucrative, and sexy?!