XXXMas Time: How to Spice Up your Sex Life at Christmas.
Christmas sex. Everybody's having it, and why wouldn't they? With the temperates dropping outside there is nothing to do apart from stay inside, climb under those covers and get warm - in the sexiest way possible.
In all seriousness, Christmas is a very sexy time of year. More babies are born in September than in any other month of the year, which means winter is the time everyone is having Christmas sex (and lots of it). But what is it about frosty skies, mulled wine and watching Love Actually for the 12th time that makes us want to get down to it?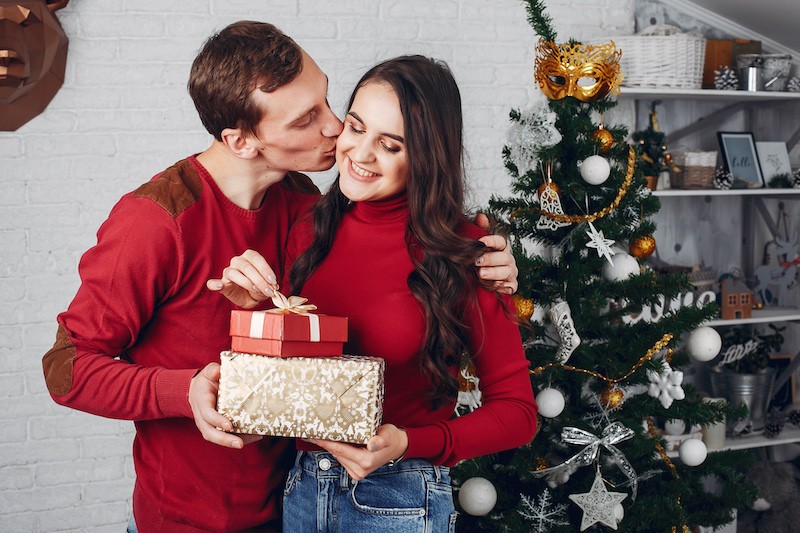 Christmas is the season of love, of giving, and of celebrating your relationships - and of wearing lots of red - the sexiest color out there! This means romance is heightened around Christmas time, and there's nothing like romance to get those sex hormones going.

With winter also comes darkness and cold, and this means that our nights are long and our days short. Is there a better excuse to never leave the bed? Likewise, the neverending stream of parties, booze and socializing, alongside having time off work, means that more of us find the time (and drunken confidence) to explore the sexual desires we neglect during the rest of the year. Having your best ever Christmas sex is truly the best way to treat yourself this festive season. That's why our team has come up with a list of ways to make 2019 your best Christmas sex year yet. Here are the only 8 ideas you need to spice up your sex life this Christmas.

Thank us later.
Explore sexy Christmas outfits.
Whether you have a secret Santa Claus fetish or not (we won't ask), Christmas provides many opportunities for fancy dress. Simply type "sexy Christmas outfit" into google and delve into the sea of sexy options out there. And believe us, there is a persona for everyone. You can choose from Mrs. Claus, Santa's little (sexy) helper, sexy elf, sexy snow woman, or even sexy Christmas pudding (that's right). Buy one of these outfits for your partner, or put it on and surprise them with it on Christmas morning. The fact that you forgot to buy presents for your in-laws will be all but forgotten, we promise!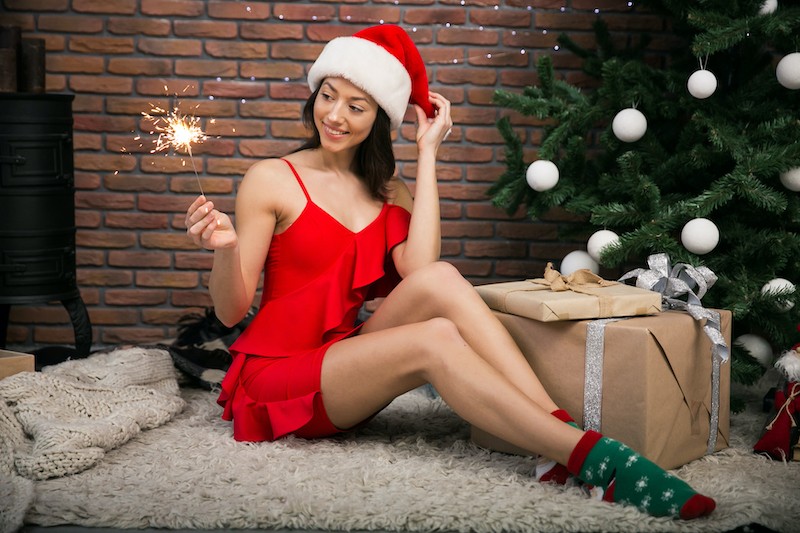 Take a trip.
If you are fortunate enough not to have back-to-back family arrangements, why don't you and your partner escape the Christmas madness for a few days and get some well-deserved alone time? Last-minute getaways can be nabbed quite cheap on the internet. But if you're feeling more extravagant then somewhere like Woodstock, Vermont is a popular destination this time of year. What sounds better than a log-cabin, a fireplace and - if you're feeling really extravagant - a hot tub with champagne (Why not? It's Christmas!). A new setting will provide lots of new places to get hot with your partner, and making the effort to be alone with each other will get those intimate and sexy feelings racing.
Have fun with Christmas food.
Christmas food is delicious, and lots of it also has aphrodisiac properties, such as chocolate, wine, and marzipan. Whilst Christmas dinner is famously associated with bloating, family arguments and needing to nap, it can be used to make Christmas sex between you and your partner that bit more special. If you're in charge of your Christmas meal, why not add an oyster starter to the traditional roast dinner?

Try making our famous Naughty Christmas Cookies together, or use the abundance of chocolate that is always lying around at Christmas time to spark up your sexual flame. Feed it to your partner (naked, perhaps…) or slightly heat a piece of your preferred chocolate bar, drizzle it over your lover's erogenous zones and just lick, kiss and bite that chocolate off. Chocolate and sex: a combination of two great things. Christmas sex has never been tastier!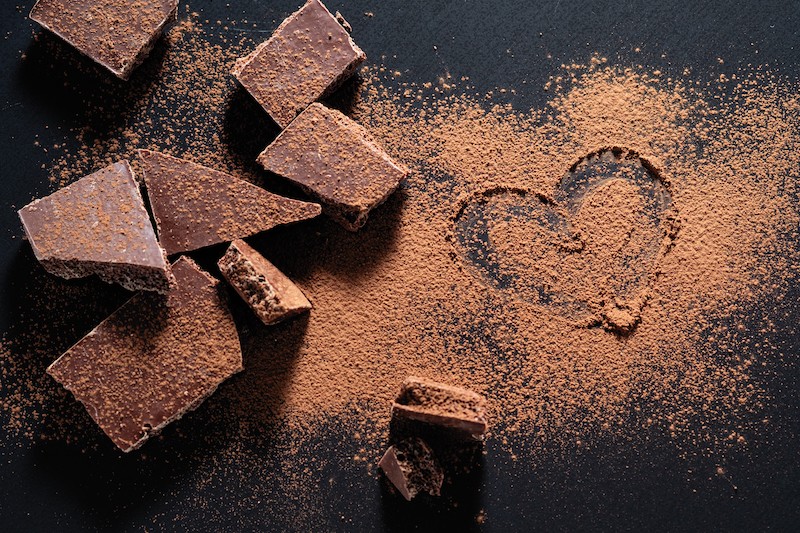 Use your favorite sexy Christmas songs.
Whether or not you normally pay attention to music when you're getting down to it, at this time of year Christmas music is difficult to avoid. If you want to set the Christmas sex mood with your lover but also keep it festive (and avoid all the cheesy festive tunes), our Pantydeal team has a few suggestions for you. Our sexy seasonal favorites are:
Santa Baby, Eartha Kitt
I Saw Mommy Kissing Santa Claus, The Jackson Five
Baby, It's Cold Outside, Idina Menzel
All I Want For Christmas Is You, Mariah Carey
But if you find things are heating up and you haven't yet found that perfect sexy Christmas playlist, Michael Bublé's Christmas album is a crowd-pleaser. Let Michael's charming voice whisk you away.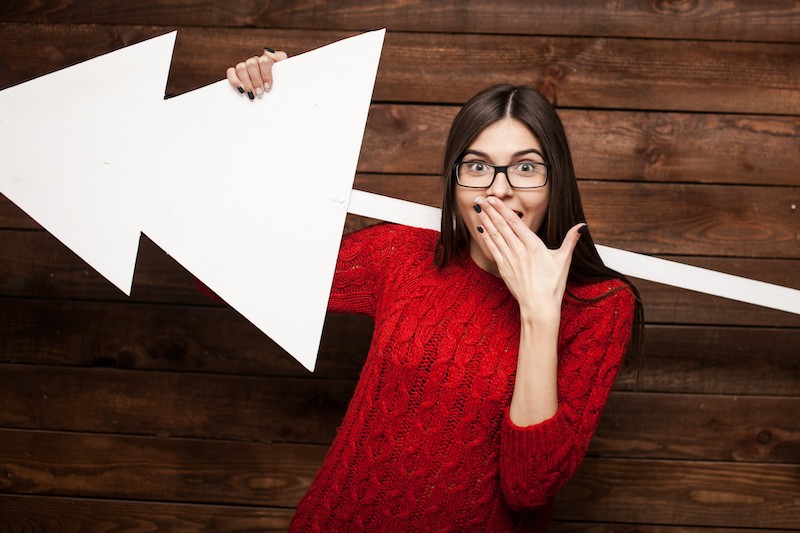 Try some festive roleplaying.
Roleplaying, of course, may naturally develop if you and your partner try out the sexy Christmas outfits we suggested in point one. But roleplaying is about more than costumes, and with Christmas time comes unique scenarios in which you and your lover can try out some new sexual games. Maybe your partner thinks you're on the naughty list, and you should be punished accordingly. In this case, tinsel can make quite a good bondage tool. Maybe you are Mrs. Claus and Mr. Claus has come home from work late (again), or maybe your body is simply a gift that your partner needs to unwrap. If either one of you has a work Christmas party, you could try playing the part of sexy strangers who meet for the first time (under some conveniently placed mistletoe) and let one thing lead to another…
Surprise your lover with a stocking full of sex toys.
Every season is the season for sex toys. But Christmas is an excuse to spend extra money on your partner, and extra time making them feel satisfied. But whether you are a sex toy professional or complete beginner, there are seasonal sex toys out there for you. To build the sexual tension throughout the whole of December, get yourself a sex toy advent calendar! Lovehoney sells an advent calendar with 24 days worth of toys, bondage gear, blindfolds, lubricants and more. You can also by sex crackers, which are Christmas crackers filled with sex toys for lovers - but be sure to open these in private! Alternatively, visit your nearest erotic store and build a sex toy stocking of your own. Retailers really go mad at Christmas time. Amongst our favorite Christmas sex toys are flavored lubricants (Christmas pudding!), candy cane vibrators and Santa Claus inspired handcuffs.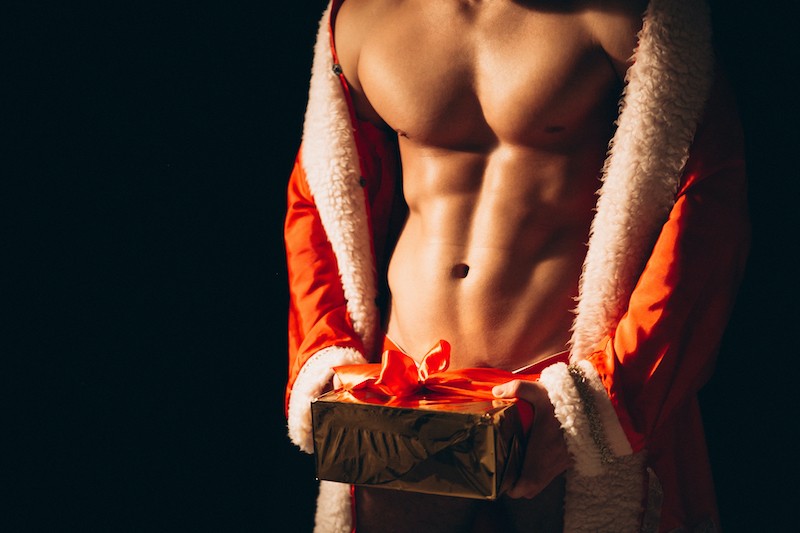 Try a new Christmas sex position.
There are plenty of weird and wonderful Christmas sex positions out there. And you can combine some of these positions with your new Christmas sex toy or costume - whatever lets you hit the spot! Whether your festive period is frantic and all you need is a quickie, or if you are lucky enough to have time to really explore your Christmas sensuality, there is a position for you. If you're on the naughty list, we recommend The Stocking Stuffer. If you're short on time, try The Elf on the Shelf. And if you're feeling experimental, go for The Turkey Baster. Start the new year with a bang!
Give the gift of sex.
This tip kills two birds with one stone. This Christmas you might be short on cash, but you're not short on sexual energy. And with the holidays providing rare alone time for you and your lover, you have time to try things you wouldn't normally do. What you decide to give your partner depends on their preferences and what your sex life normally entails. But giving the gift of a treat like a sensual massage, strip-tease or some fun new addition to foreplay will make your partner feel appreciated, save you cash, and result in more satisfaction for you - because who doesn't love to watch their partner lost in the throes of pleasure? Consider describing your sexual gift and including a sexy image in a Christmas card or wrapping paper. Enjoy your partner's surprise and let your best ever Christmas sex commence.