Ultimate Sex Toy Care Guide: Make Your Toys Last Forever
Sex toys are an amazing addition to sex and self-pleasure, regardless of your gender, orientation, or the type of sex you're having.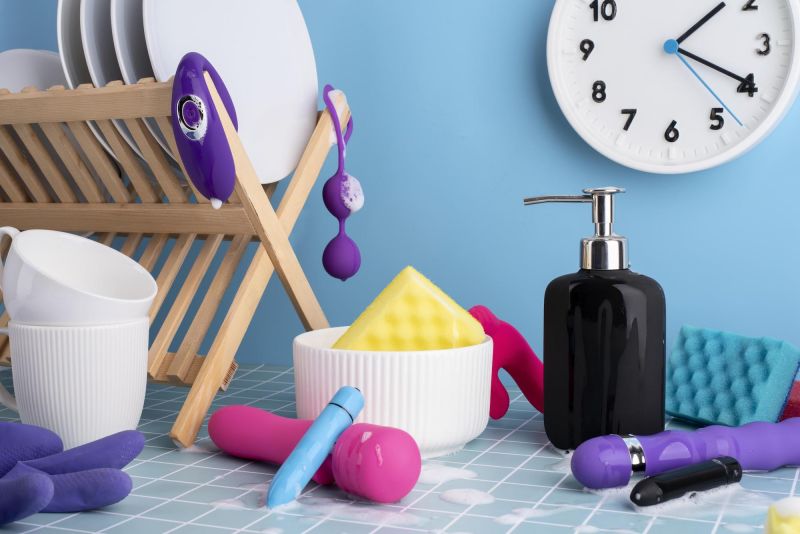 But whether your favorite toy buzzes, thrusts, or just hits you in the right places, it has to be correctly taken care of in order to be enjoyed safely and have a long and satisfying life.
These 7 tips will help you give your toys the attention they deserve, with essential advice on how to clean a vibrator and master the art of sex toy storage.
Safety is sexy!
Why is taking proper care of your sex toys so important?
Sex toys are used on our most intimate body parts during moments of heightened tension and excitement. Looking after them correctly keeps ourselves and our sexual partners safe, and also lowers the chance of your favorite toy failing you at the worst possible time.
Common sex toy care mistakes can lead to hygiene issues like infections, pain during use, broken sex toys, and having to throw away your best toy before its time.
Note that some of these safety tips apply to homemade sex toys, too.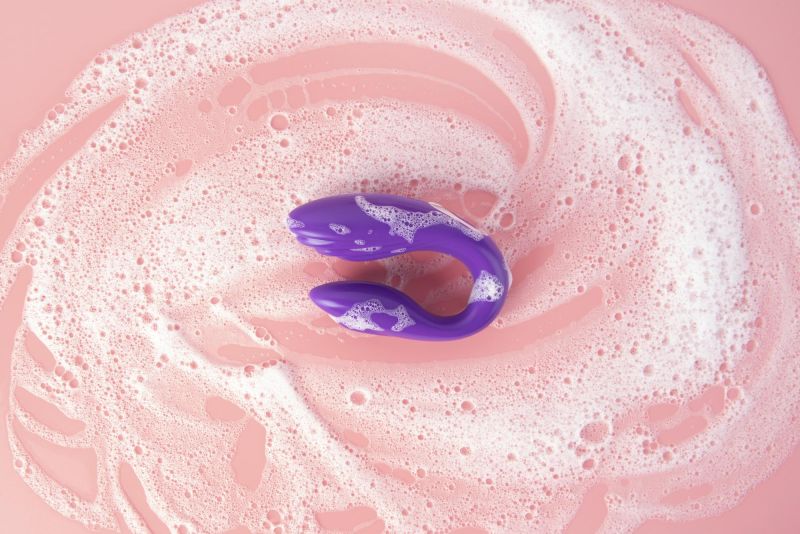 7 Sex Toy Safety Tips Everyone Should Know
1. Wash Your Toys Properly - Every Time
And wash them before as well as after you use them.
Washing your toys correctly is essential for personal hygiene, preventing things like UTIs and yeast infections, contamination, and toy degradation.
How to clean a vibrator or other sex toy? Some toys, especially fancy ones, will give you specific washing instructions, which you should follow. However, many toys can be sufficiently cleaned using mild, natural soap and water in your sink.
If your toy isn't battery-operated then you don't need to submerge it in water; you can thoroughly wipe it with a soapy cloth.
Some non-porous toys, like those made from silicone, glass, pyrex, or stainless steel, can be put in the dishwasher.
Don't forget to dry them! Damp toys can grow mold, so dry them with a clean towel or cloth before storing them away.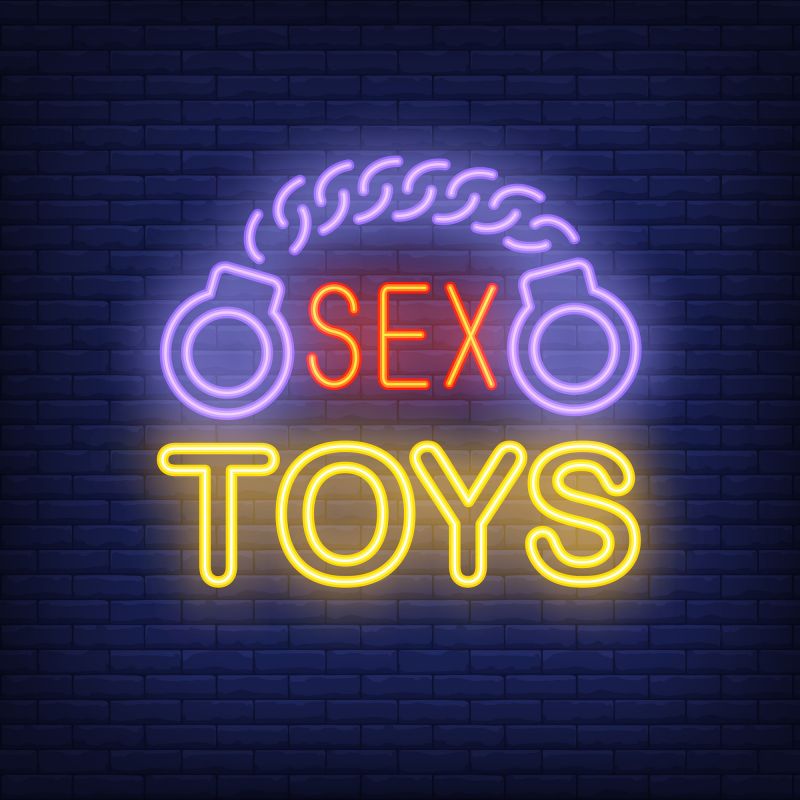 2. Buy from credible companies
The sex toy industry is largely unregulated. This means that there are companies out there selling low-quality, knock-off toys. Before buying a toy, look at reviews and make sure the company you're purchasing from is credible and has ethics you align with.
Toys that are cheap and poorly made can be bad for your body and won't last very long.
3. Pay attention to storage
There is one issue that is often overlooked but essential for making sure you get your money's worth: sex toy storage.
Are your toys in a bundle in your bedside drawer? You shouldn't store your toys somewhere that isn't clean as bacteria, crumbs, and other debris can stick to your toys, and you shouldn't let them touch each other.
How to store sex toys? Some toys come with a little cloth bag, which, if kept clean, is great for storage.
If you take sex toy storage seriously, you can purchase a specially designed sex toy storage box. These often have locks, a range of separate sections, and charging ports, and are made of sturdy and clean materials.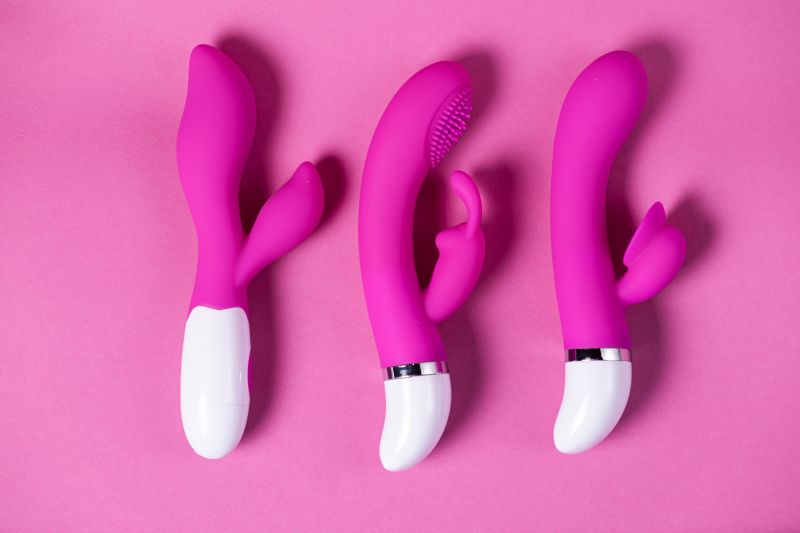 4. Use the right lube for the right toy
If you're using silicone toys, don't use silicone or oil-based lubes, as they stick to the material and can degrade the toy. Stick to a water-based or hybrid lube, and always wash lube off any toy afterward.
5. Consider using condoms
Considering using condoms if you're using a toy with someone else. It makes it easier to clean up post-play but also ensures no sharing of bacteria via the toy itself. Remember that for the most part, sex toys shouldn't be shared between people.
6. Remove your toy's battery between uses
To prolong the life of your best naughty toy, take its battery out between uses. This will make the battery last longer. Don't plug your toys in to charge for longer than necessary.
7. Know when it's time to say goodbye
Even the most durable toys have an endpoint. If your vibe's motor starts getting louder, the toy's lifespan might be coming to an end. Look out for any marks on the surface of your silicone toys, as their presence can mean the toy is no longer porous.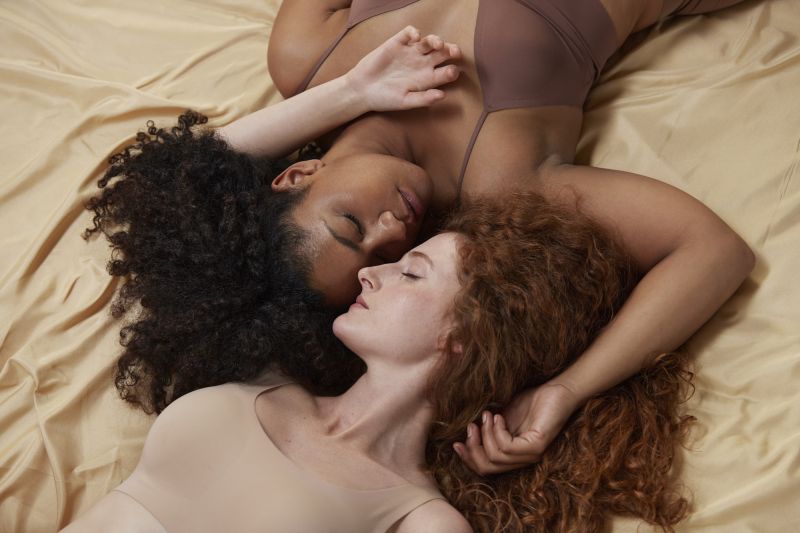 Now you know how to clean your vibrator, how to store your sex toys, and how to make your pleasure last as long as possible. Be good to them, and they'll keep being good to you.