64 Seriously Hot Dirty Talk Examples
Curious about how to talk dirty and make your lover seriously blush? These 64 dirty talk examples will get both your heart's racing and make your lover desperate to come back for more.
Whether you're sexting at work, whispering in their ear at a bar, kissing in a corner, or in the thick of the action, dirty talk makes things even hotter.
With a few flirty words, you can make them immediately want to rip your clothes off, turn a casual conversation into a primal session, initiate a role play, make sure they think about you naked all day, or tell them what you want and how you want it - so you get exactly that later on.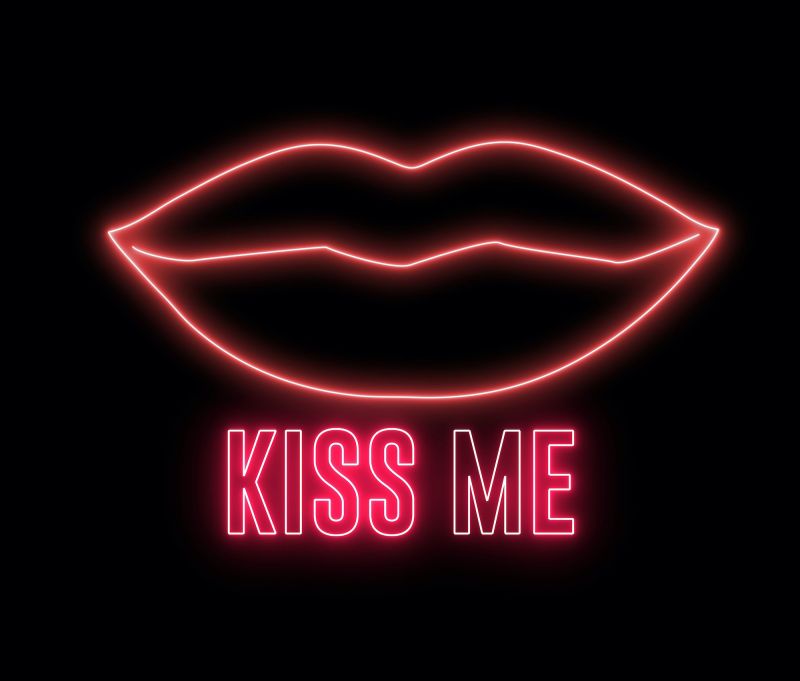 How to talk dirty? Be honest.
If you're worried about what dirty things to say, relax. You don't need to memorize dirty talk examples, put on a show, or say anything that makes you feel uncomfortable.
How to talk dirty? Basic and effective dirty talk is about being honest and not holding back. Tell your lover your desires, how aroused you're feeling, what you like about their body, what you want to do to them, what you want them to do to you…
Once you're confident you can get more kinky and explicit.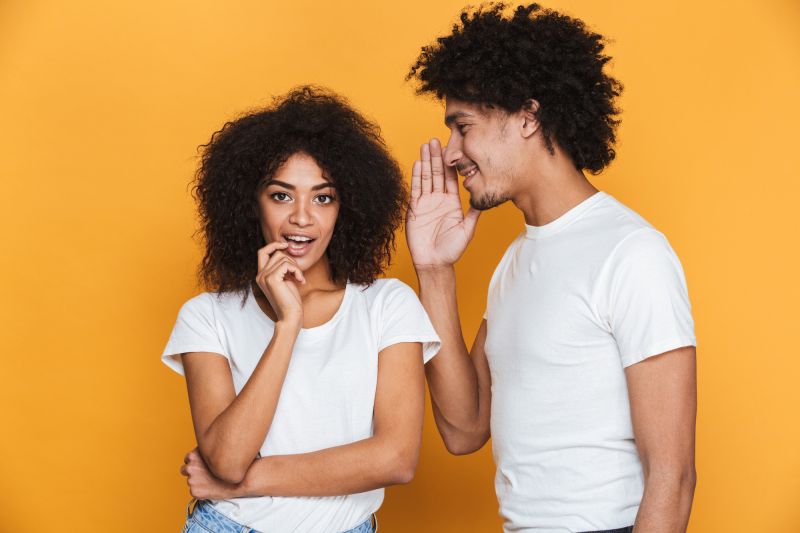 How to Talk Dirty: 64 Blush-worthy Dirty Talk Examples
Dirty talk over text
1. I'm trying to work, but I can't stop thinking about your…
2. I'm on my way home and I want to touch you everywhere.
3. I don't have any panties on.
4. Just seeing your name makes me want to touch myself.
5. All I can think about is how good you're going to taste later.
6. I'm going to need your services tonight.
7. There's only one thing I want to do tonight. You.
8. Guess what I'm not wearing right now.
9. I won't lie… picturing you naked is turning me on right now.
10. I can't stop thinking about you sitting on my face.
11. I had such a sexy dream about you last night.
12. Tell me what you think about when you touch yourself.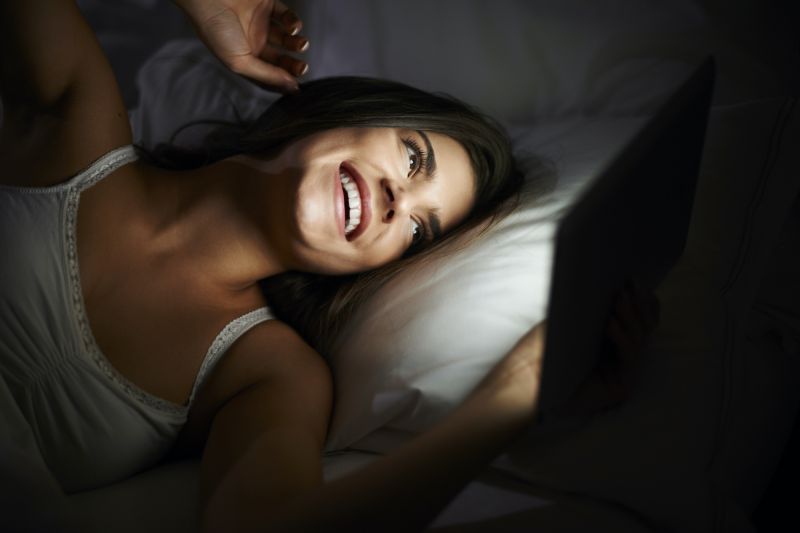 Dirty talk examples: When things are getting heated
13. I'm going to go down on you for a very long time.
14. Feeling your eyes on me makes me so hard.
15. I want you between my thighs.
16. I never knew I could want someone this much.
17. I want to watch you touch yourself.
18. I want you to have me on my knees.
19. My body is yours, whenever, wherever.
20. Can I feel your mouth all over my body?
21. How badly do you want me?
22. When you're next to me I can't control myself.
23. I want to taste you in my mouth.
24. I want to make you moan.
25. Every time I look at you I want to do very bad things to you.
26. I want you to push me against that wall and take me from behind.
27. I want to write the alphabet with my tongue inside you.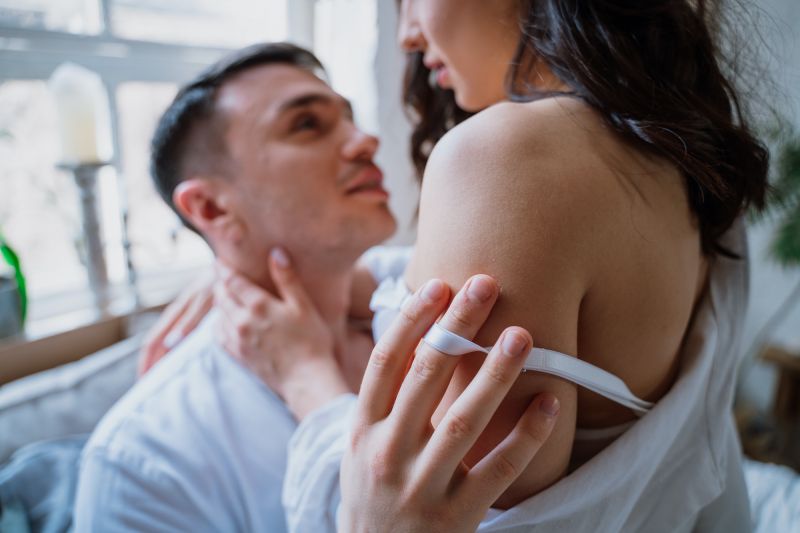 Dirty things to say: In the moment
28. Harder
29. Keep going
30. Deeper
31. Whatever you do, don't stop.
32. I'm so hard/wet right now.
33. You feel so good.
34. Will you cum for me?
35. Tonight is all about making you moan with pleasure.
36. I love feeling you get hard in my hands.
37. How do you always feel so good?
38. You are every man's fantasy… seriously.
39. You really know how to make a girl wet.
40. I want you to look into my eyes when you finish.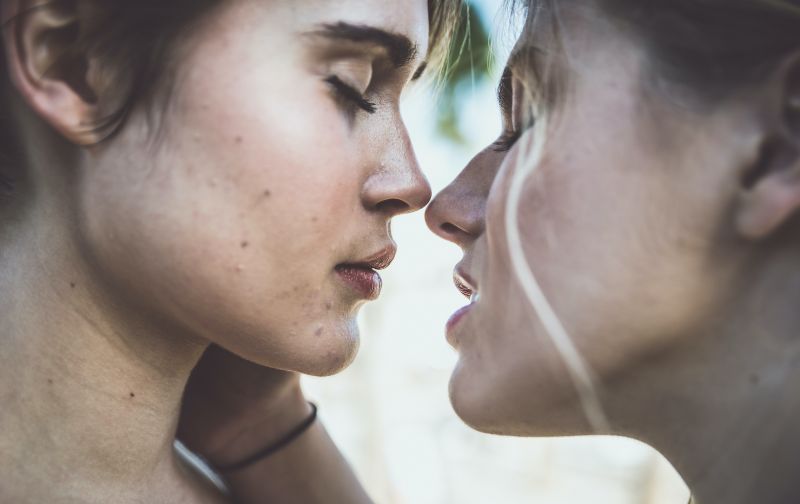 Filthy dirty talk examples for BDSM and kinksters
41. I'll do anything you tell me to.
42. There's something so hot about you pinning me down by my wrists.
43. Tonight you're not allowed to finish until I say so.
44. I'm going to tease you until you're begging for me tonight.
45. I want you to push me up against a wall and have your way with me.
46. Tie me down and show me who's in charge.
47. I swear I won't stop until you're shaking with pleasure.
48. Spank me. It's the only way I learn.
49. I've been naughty. What are you going to do about it?
50. I would love to bend you over the counter.
51. I'm so turned on. Can you give me permission to touch myself, master?
52. I want you to use me as your toy all night long.
53. Don't move a muscle. Tonight I'm going to do whatever I want with you.
54. If my ass isn't bruised tomorrow, we need to try harder.
55. Come over. Bring handcuffs.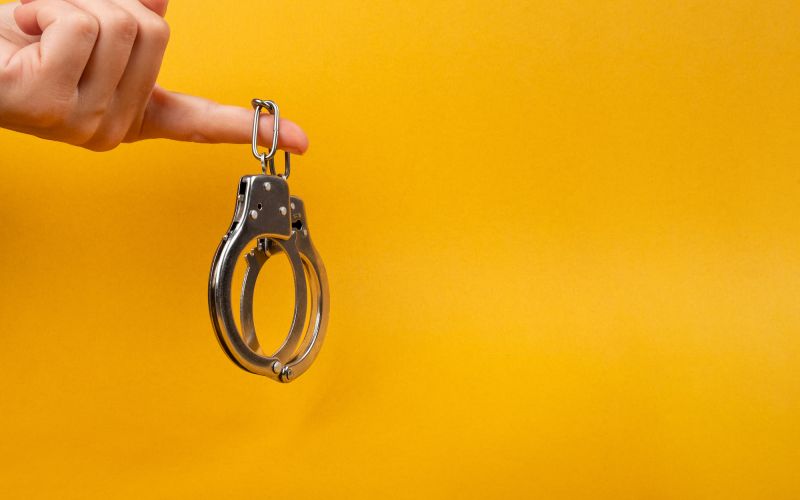 Dirty things to say the next day
56. No one's ever done me like that before.
57. I can't get the smell of your skin out of my head today.
58. Baby, that was the best I've ever had.
59. Last night was amazing. I want to do it again.
60. What you did to me yesterday… Wow.
61. You're so sexy, it's hard to believe you're mine sometimes.
62. I can't imagine coming as hard as I did when you…
63. I want to pick up where we left off last night.
64. You were so good to me last night. Next time it's my turn to return the favor.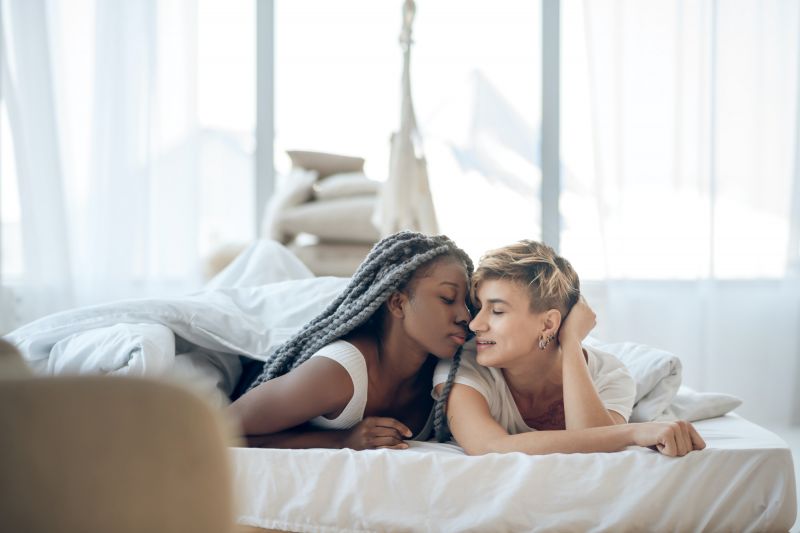 As we said, when learning how to talk dirty, the most important thing to do is be comfortable. And remember that everyone is turned on by different things.
Did any of these dirty talk examples particularly turn you on? Share these with your lover, and experiment until you find out what dirty talk turns them on.
Be warned: once you discover the power of dirty talk, you can't go back!