How to Make Your Panties Extra Special - and Sell More in the Process
As you know, this site is about celebrating soaked panties and the people who wear them! If you're new to Pantydeal.com, you might be curious to learn that there are several different fun and sexy ways to soak your panties and bring more buyers to your store.
Wet panties are normal and happen every day for many reasons. It's good to sell standard panties - ones that you've worn on an average day (or days) and popped in the postbox.
But the best Pantydeal profiles have variety. You can do a lot more while wearing panties to make them more exciting and make your panty business more profitable.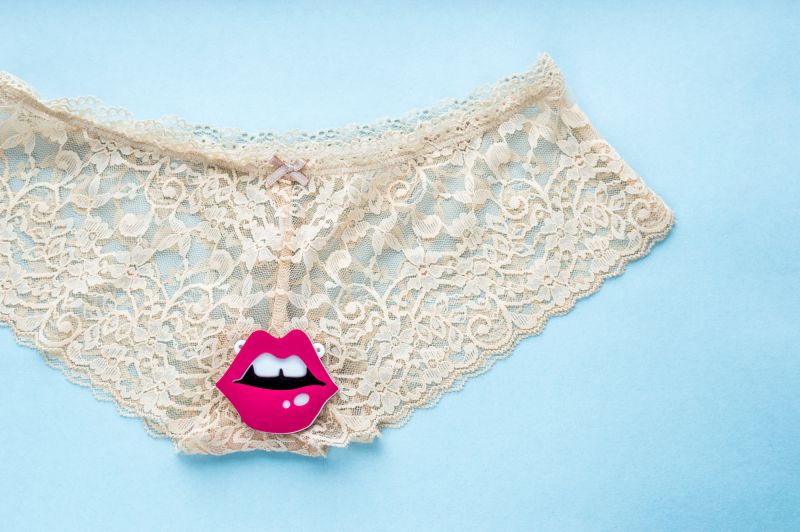 8 Sexy (and Satisfying) Ways to Make Your Soaked Panties Extra Special
Masturbation
As you know, masturbation produces all kinds of sexy liquids that leave a satisfying scent in your underwear. A great way to make your soaked panties extra special is by masturbating in them and making this clear in your ad.
But don't stop there. Make each panty more desirable by telling buyers exactly what you did in them, and where.
Was it a secret masturbation session in a naughty situation where you just couldn't help yourself? Did you watch an erotic video? What toys did you use, if any? How many times did you orgasm? Does the buyer have the option to ask you to pleasure yourself in a certain way?
The more detailed, creative, and original, the better.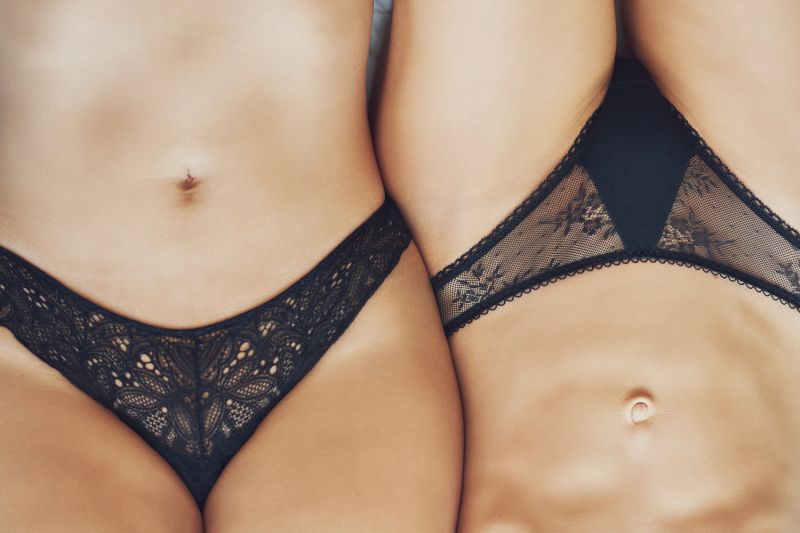 Sex
Some buyers love knowing you've got up to filthy things while wearing the panties they want to buy. It makes them so much more exciting!
Be as detailed as you want about the kind of sex you had in the panties you're advertising - oral, penetrative, anal? Was it kinky? How long did it last? Was it a special occasion, like your first threesome, for example?
If you decide to sell video or photo content as well as used panties, you can charge more by selling the soaked panties you wore during custom or premade videos or photos.
Squirt
If you're one of the people with vulvas who knows how to squirt during sexual activity, go ahead and include this in your panty ads. It's a special skill that leaves a special scent...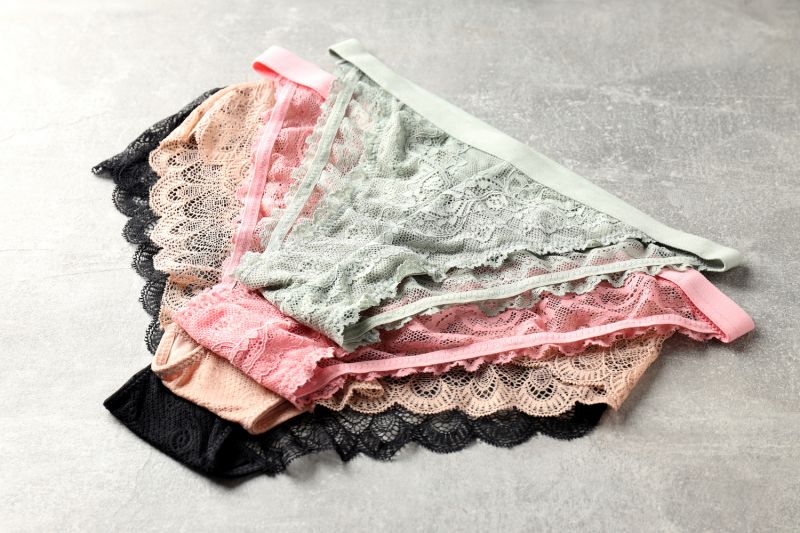 Ovulation
If you have a vulva, your used panties will contain different kinds of discharge depending on where you are in your cycle.
People with vulvas tend to produce more creamier discharge right before and during ovulation, so you can mention this when advertising soaked panties.
Intense arousal
For most vulva-owners, the longer the build-up, the wetter they get. A torturously sexy way to get seriously soaked panties is to make yourself as aroused as possible for as long as possible.
Try taking things really slow with your partner and enjoying lots of foreplay, but not letting yourself finish, or edging while masturbating.
Working out
Used panties aren't just wet from genital fluids, they can also get satisfyingly damp from working up a sweat. Whatever your type of workout is, you can advertise panties that you've exercised in and buyers will know they come with a sexy extra layer of sweat.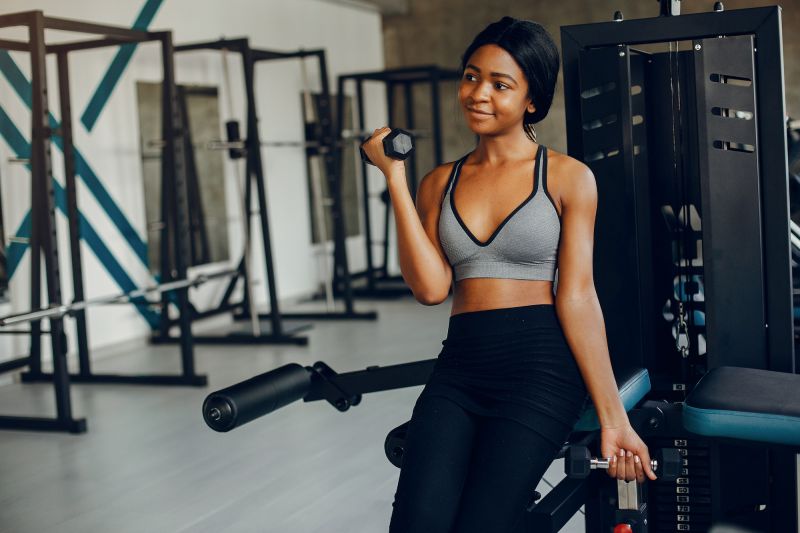 Special activities
Many buyers like panties with a personal history. If you've worn a pair to the office, university, clubbing, on a date, or on holiday, you can include this in the description.
Special occasions
You can make panties extra special by advertising ones you've worn on memorable occasions as well as during memorable activities. Are they birthday panties? Chrismas or July 4th panties? Your first ever thong or the pair you wore when you lost your virginity?
These are just some ideas for how you can make your used soaked panties more varied and exciting, to attract more buyers and expand your panty business.
As usual, the more creative and unique you and your products are, the better. Let that imagination run wild.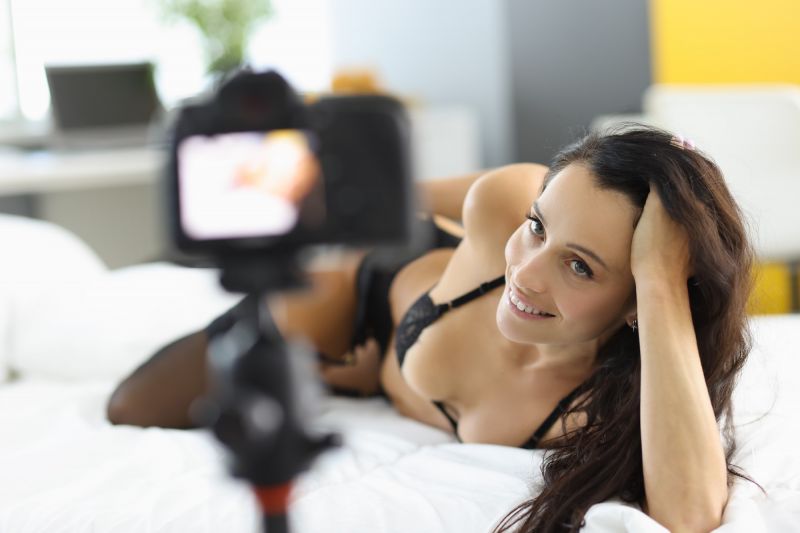 Check out our blog to learn more about types of panties, creating ads, and what else you can sell in your Pantydeal store.