Erotic Hypnosis: Are Hands-free Orgasms Real?
What is Erotic Hypnosis?
|
Does it Work?
|
Types of Erotic Hypnosis
|
What Happens During a Session?
|
How to Get Started
You may think of hypnosis as being something magicians do on TV shows. Far from it! It's come a long way since then, and erotic hypnosis is one of the new ways people are enjoying fantasies, having hands-free orgasms, and exploring BDSM - all with minimal effort. Here is some hypnosis sex guidance, because there are a few things to know before diving into this mysterious and sexy new world.
What is erotic hypnosis?
People try hypno sex for the extra kinky element it can add to sexual play, and it's a pretty popular porn niche. But, what actually is it? Hypnosis is a scientifically proven means of altering brain activity and is regularly used by professionals to help people in all sorts of ways, including addiction recovery. It's worth noting that erotic hypnosis is not an officially recognized medical practice, so despite people vouching for its healing benefits, it's mostly used for entertainment.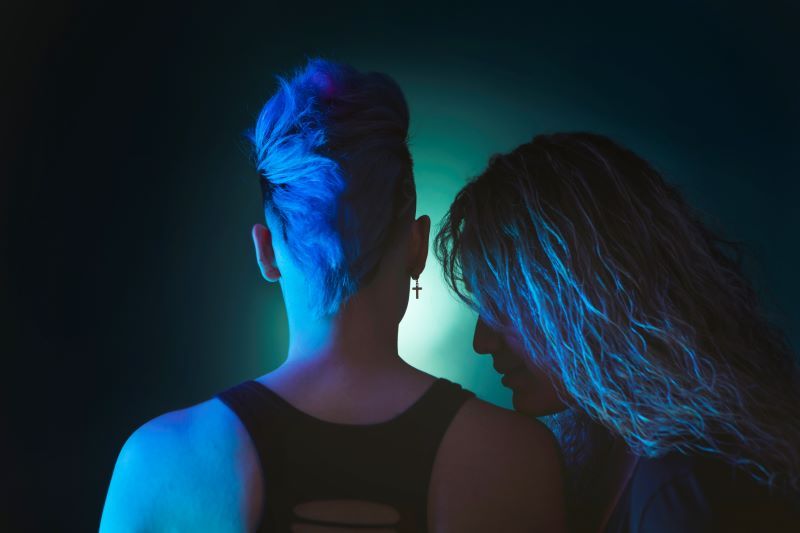 The context of hypno sex is what makes it sexual. The hypnotized person will choose what kind of sexual experience they want to have beforehand, and this will be the foundation of their session.
Hypno sex uses standard techniques like breathing exercises, guided imagery, and a verbal narrative to tap into the imagination and cause people to use their mind to feel enhanced erotic stimulation and arousal. It's about pleasure, yes, but it can also help people feel more relaxed about sex and more connected to their sexuality.
For some people, it's a fetish (of course!). These people are said to have a "hypno fetish", and, often, they're people who find inherent pleasure in the submissive nature of hypnosis - even when it doesn't have an explicitly sexual context.
Hypnosis and sex: does it actually work?
There's surprisingly little research into erotic hypnosis, so it's okay to be skeptical about it. As we mentioned, hypnosis is proven to be effective, so using it for consensual sexual purposes can be effective too.
Some hypnosis sex guidance? Have a relaxed and open mind and an experienced hypnotist who you connect with. Many people regularly combine hypnosis and sex as a novelty way to experience sexual pleasure on their own or with partners, and it's big in the BDSM scene.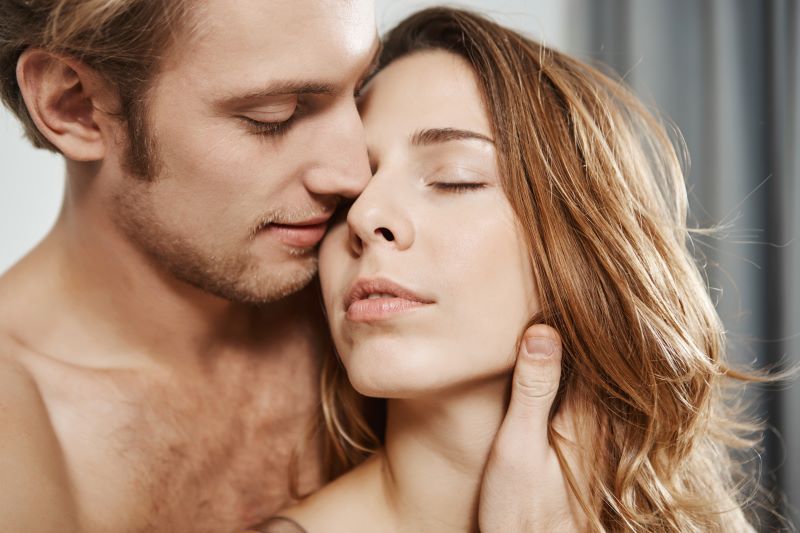 There are many different ways to explore hypnosis and sex.
As we mentioned, this kind of hypnosis can help with issues related to sexual dysfunction or anxiety as it can help you encounter sexual scenarios in a safe space and leave you feeling more positive about them. But as this is not an official practice, good hypnosis sex guidance is to use erotic hypnosis to try different types of play and pleasure.
Types of erotic hypnosis include:
Erotic relaxation hypnosis. This is like a meditation and can bring with it all the benefits of guided meditation - you're just horny, the whole time...
Orgasm hypnosis. The purpose of this type is to help you orgasm more intensely than ever before and without being touched!
Mindfuck hypnosis. This is to do with extreme arousal. It usually involves someone hypnotizing their partner with a trigger word that makes them unbelievably aroused. Unsurprisingly, this is a fun way for BDSMers to get kinky. Who would you give your word to?
Chastity hypnosis. The dom partner can lead their sub to the brink of sex, then turn back. Sometimes there's nothing sexier than not having sex!
Hypnosis to explore sexual fantasies. If there's something you've always wanted to try but been too afraid to, erotic hypnosis is a good way to explore that with your mind. Anal sex? Changing your gender? Roleplay?
That's right, there's too much to choose from. Hands-free orgasms or out-of-this-world arousal? We want it all!
What happens during an erotic hypnosis session?
When practicing hypnosis and sex, one person leads another into an extreme state of relaxation using their voice - the kind of state you're in right before you fall asleep. From there they can tap into your feelings, emotions, and thoughts to lead your mind to generate experiences that feel like real life.
The contents of each session will be different according to what an individual wants to get out of the session.
Communication and planning pre-session is essential.
While erotic hypnosis lowers your inhibitions and makes you more suggestible, you still have boundaries and the ability to say no. Nonetheless, anyone experienced in this field knows that a session can't take place without a discussion on boundaries, safewords, and goals beforehand because, as always, consent is essential.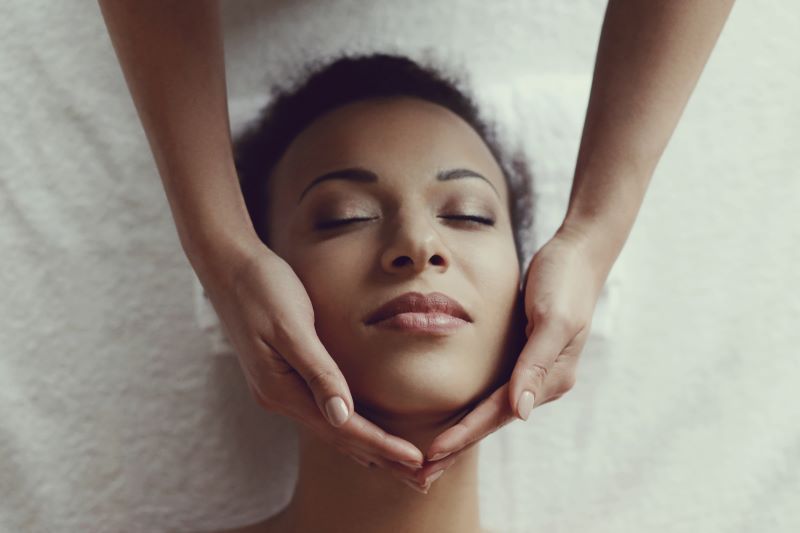 Each session will be formed by what the hypnotized person wants to experience and a hypnotist can "program" someone to say a certain safeword if a boundary is crossed. Some hypnosis sex guidance? Think carefully about what you want before diving in.
Pleasurable sensations and new experiences - inside your mind…
Once you're in a hypnotized state your hypnotist guides your mind in such a way that you feel and experience different things - genital stimulation, arousal… whatever it is you want. They can also give you a trigger. In hypnosis, a trigger is a word that either sends you into a hypnotic state or generate another response from you, such as intense arousal, or the feeling of your clitoris being stimulated.
Orgasms come from the brain - anyone who's struggled to concentrate, and consequently, climax during sex knows this all too well. If you want to try it, you can allow an erotic hypnotist to guide you to have intense and brand new orgasms through sexual stimulation via your brain alone. Yes - it's real!
You can also try all this out solo. In fact, it's easier to do this and a good starting point for newbies. This involves researching and finding the right audiotape for you, settling down, and letting the pre-recorded hypno sex session guide you to sensual heaven.
BDSM!
Sexual submission is one of the main reasons people are drawn to hypno sex. What better way to feel totally under someone's control than by handing over your mind?
In these situations, the kinky dom/sub power dynamic is exercised through hypnosis, with the sub taking orders from the dom in their hypnotized state, and sexual stimulation and other play happening if it has been previously agreed on.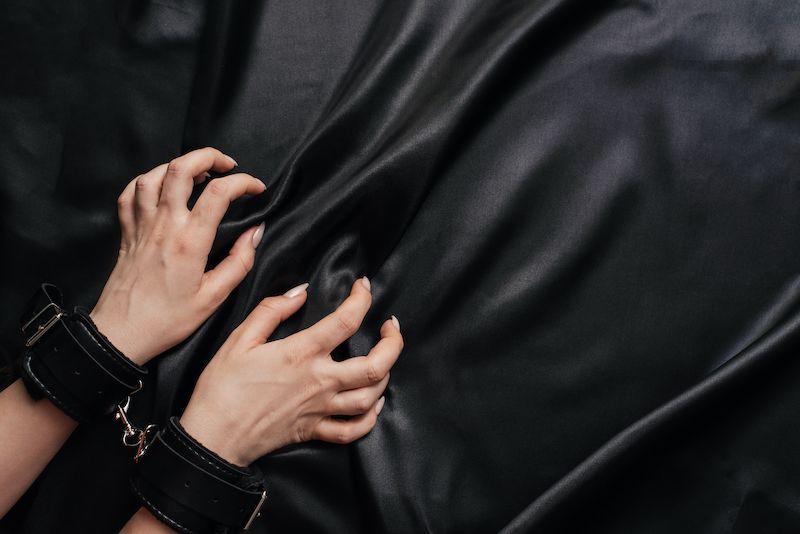 Hypnosis sex guidance: how to get started.
The first step is to figure out what you want to get out of hypno sex or erotic hypnosis: to overcome anxiety? Be dominated? Try a new sexual experience? All of the above? Once you know this you can start looking for the right hypnotist.
Do your research!
There are people out there who specialize in all different types of hypnosis, so find a qualified person in your area with good reviews. If you're interested more in the kinky side of this practice and you don't know anyone personally to help you out, you can search online or in your local BDSM communities for people who do this.
Whether you're trying this out online or in person, our best hypnosis sex guidance is: do your research! If you find someone you like the sound of, contact them first as well as reading peer-reviews to see if you feel a connection with and trust them. And if you choose to go for a prerecorded audio file, download a taster first and see if it works for you.
If you haven't been hypnotized before then you won't know how susceptible you are to it and it could be more difficult for you to "go under" - it's all about finding the right one!
Prepare for your session.
Any experienced erotic hypnotist will have the boundary discussion with you beforehand - so make sure this happens and that you're both clear on what you want before the session starts.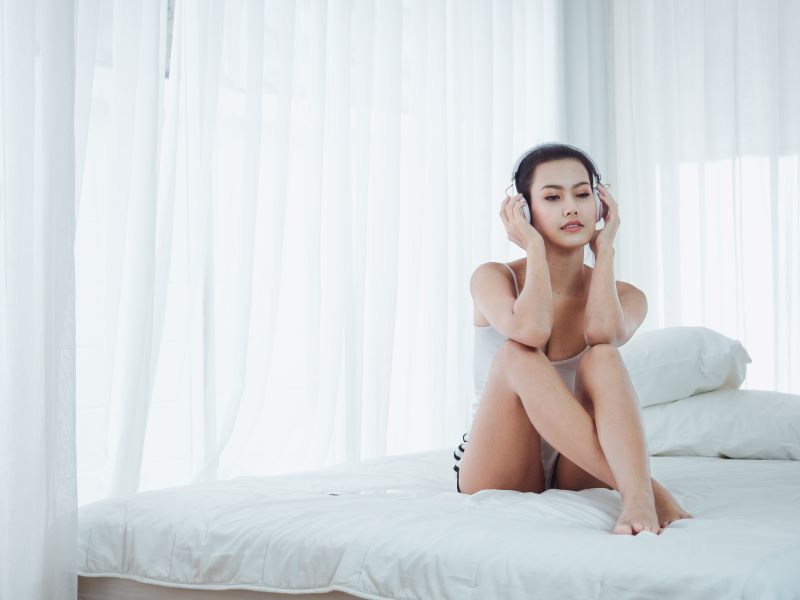 If you opt to go solo and you've picked the track that's right for you, our best hypnosis sex guidance is to prepare your setting and quiet your mind. You don't want to be distracted, so make sure you're alone, you have a good few hours to spare and that your phone is turned off. Candles and mood-lighting also work a treat!
Hypno sex: for people with open and kinky minds.
Does hypno sex sound like it's for you? If it does and you've done your research (like checking our kinky sex dictionary!), all that's left to do is relax, close your eyes, open your mind and wait for the orgasm that's right around the corner.