Generating more used panty sales in less time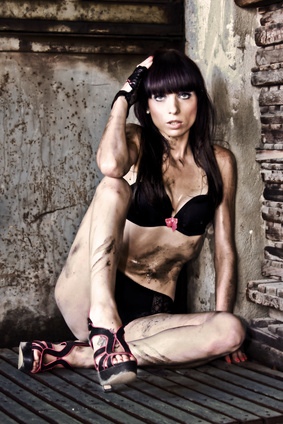 Helping Guide
By becoming a verified seller at Pantydeal, you can increase the amount of business you acquire.
Tip nr. 1: Become a verified member at Pantydeal to increase your sales
Becoming a verified member gives you greater credibility with your potential customers and will encourage them to make a purchase from you. This makes it even easier and faster for you to build up a client base and start earning some very easy money. Click here to check out the benefits of being verified.


Tip nr. 2: Promoting your used panties enhances your sales potential

By networking with your potential clients and promoting your Pantydeal profile you get a better chance of making more sales in less time. If you chat with your fetish buyers, you will create a connection that they will not want to let go of, increasing their need to purchase from you. If you post some sexy pictures on your profile, maybe create some videos wearing used panties, you will attract plenty of customers. This is a great way not only to promote your own sales, but you can also have some fun in the process.


Tip nr. 3: Prove that you are a legitimate seller
Trust is a big thing in any business, and that concept is true for sellers and buyers here. By registering with us and going through our verification process, you have already started building up this trust. It is important to provide your clients proof that you are not fake. Communication is one way of proving you are who you say you are, and more importantly, you look like you advertise you do. By being responsive to requests for pictures, videos and things like this, it shows that you are able to deliver the goods. This will increase trust and be sure to make you more money in the long run.


Tip nr. 4: Good reviews means repeat business!

As with any sales website, if you are seen to be getting good reviews from your buyers, then you will give potential buyers encouragement to purchase from you also. When you make a sale, follow up with communication, make sure the fetishist is happy with what they got from you and ask them to leave you some feedback if they were. These positive reviews will further promote your profile and guarantee that you will get more business, meaning you will make more money, faster!


Tip nr. 5: Satisfy your customers fetishes

If you want an increased volume of clients to buy from you, you need to meet their needs. Fetishists will have various requests for special items to be worn/sold, for you to provide videos and pictures to enhance their experience. It is this amateur porn experience that will make your items much more sought after. The best bet is to be imaginative, look at magazines and websites for inspiration. Try out some fun poses, be naughty, be dirty, give people what they want and you will be well on your way to making some very easy money.
Ready to join Pantydeal for free?
There are dozens of features for members to enjoy after free registration. Stay anonymous: we never share data with third parties, and none of your personal details are visible to other users. An active and busy marketplace: with over 1,000,000 buyers and sellers already registered on Pantydeal, don't miss the chance to increase your income and join a welcoming community.