How to Get Paid Selling Panties: 10 Tried and Tested Payment Methods
Newcomers to the panty selling business will wonder "How do I get paid to sell panties"? And it's a good question. With used underwear mostly being an online business, with no cash-in-hand option, there are things to think about before popping your panties in the post.
Firstly, privacy and safety are essential when it comes to getting paid over the internet or by mobile. Plus, you need to know that the payment method you use is trustworthy and that you won't face any unexpected fees that could take away from your used-underwear profits.
Don't reveal personal information
Giving personal information to anyone over the internet is not recommended. That's why the best panty payment methods let you receive money without revealing your real name or address. If any methods require you to give a phone number, it is a good idea to purchase a prepaid phone for this purpose and avoid using your personal phone.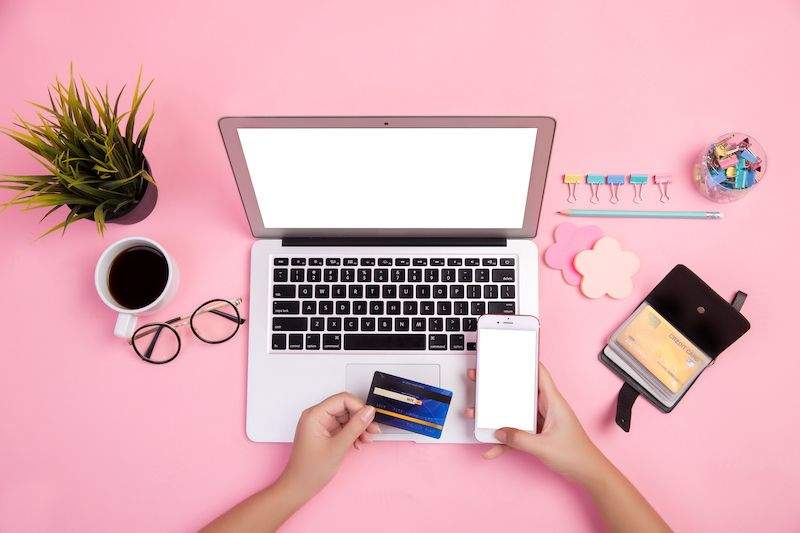 We don't recommend sellers receiving payment via bank transfer for this reason - in many circumstances, these transactions involve giving over private details, such as your name and bank information. All the panty payment methods on our list let you receive money without the sender accessing your private details.
Check Terms and Condition
Despite the size of the adult industry, some payment platforms are not adult industry-friendly. We advise checking the Terms and Conditions, policies, and contracts of the method you choose and bear in mind that you are using it at your own risk. It's always a good idea to withdraw funds immediately after receiving them, to limit any possibility of you losing your money.
You should also check other details of your chosen payment platform prior to use, to ensure, for example, it operates in yours and your seller's location, that they don't charge unexpected fees, and that they have a fair currency exchange if you're receiving payment from someone in another country.
Be discrete - and tell your buyers the same thing
Whether or not you choose a payment method that is explicitly adult industry-friendly, it's best to be discrete when it comes to transaction details. Most online transactions require a "Reference" or "Description". It's best to ask your buyers not to write anything explicit or related to the adult industry in this section, and to identify the payment as "Paying a friend" as opposed to "Paying a business", or anything similar.
10 payment methods for selling used panties
Here is a list of the 10 payment methods most commonly used by panty sellers. Doing your own further research is always advised, and you should choose whichever options best suit your individual needs.
1. Amazon Gift Card
It's easy to change the name and email address attached to your Amazon account. Once this is done your buyer simply needs to purchase a gift card on the Amazon site and send this to your email address. You don't have to stick with Amazon - there's a gift card for everything! Other popular options include Victoria Secret, Sephora, and Target.
Pro: Many people already have Amazon accounts, and it's easy to hide your personal info with this option.
Con: You're receiving a voucher as opposed to money, which limits where you can spend your earnings.
Available: Worldwide, but if your buyer is based in another country they must purchase the gift card on your country's site for you to be able to use it in your own country. For example, if you are based in the US and your buyer in the UK, tell them they must purchase the Gift Card on Amazon.com, as opposed to Amazon.co.uk.
2. Cash App
This is a popular app that lets you instantly send and receive money via mobile. It is formerly known as Square Cash and was developed by Square, Inc. Download the app, create an account and a username, then add a debit card or bank details. To receive payment, buyers who already have the app only need to send money to your username, email address, or phone number. Users can get a free debit card, which allows them to easily make transactions and withdraw their funds.
Pro: No fees on basic services (like signing up, and sending/receiving money), and free ATM withdrawals if you set up direct deposit.
Con: They have spending limits: max $1,000 per day and per week, and $1,250 per month. They also have withdrawal limits: max $250 per transaction, $250 per day, $1,000 per week, and $1,250 per month.
Available: In the US and UK. You can only send/receive funds from people in your country.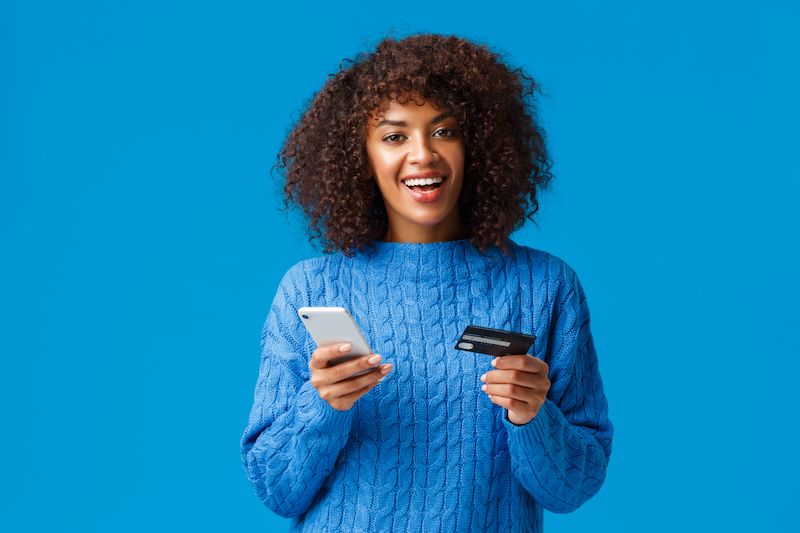 3.Google Pay
Otherwise known as Google Wallet. Just download the free app, or visit pay.google.com, sign in to your Google account, and add a payment method. All your buyers need to do is open their Google Pay app and send the required amount of money to the phone number or email address that's attached to your Google Pay account. Alternatively, they can send money without the app through pay.google.com.
Pro: No fee per transaction, and you can receive up to $50,000 every five days.
Con: You need to have a Google account to use it and there is a fee for using a credit card.
Available: Sending money to friends using this app is only available in the US and India.
4. Payoneer
Payoneer is a prepaid Mastercard that can be used at ATMs to withdraw money and to purchase goods where Mastercard is accepted. Sellers will first have to create a Payoneer account and receive their Mastercard in the mail. You can then get paid for your panties by creating a "payment request" using your buyer's email in your Payoneer account. This will send your buyer an email with all the information they need to transfer the funds (through their bank, debit card, etc) and you will receive the money in your Payoneer account.
Pro: It's always free to transfer money between Payoneer account holders, and you can withdraw cash or purchase goods with your Payoneer card.
Con: They prefer you to use Payoneer through an affiliate site as opposed to as an individual, so discretion is advised.
Available: Worldwide, working in US currency.
5. Bitcoin
Bitcoin is a type of cryptocurrency. This might be confusing to people unfamiliar with it, but it's easy to use once you understand it. In simple terms, Bitcoin is like online cash, or internet money, that you can spend online and in some physical stores. You first have to register for a Wallet, which you can do on the Bitcoin website, and then buy some Bitcoin with your own money to get started. To get paid, you have to send your buyers your Wallet Address and QR code. They can then send money from their wallet to yours.
Pro: Your funds can't be seized or blocked by the government, it is adult industry-friendly, there is total anonymity and no fees.
Con: The value of Bitcoin changes over time (like the value of the dollar to the pound, for example), some buyers might not know about it or how to use it, and there are limits to where you can spend it.
Available: All over the world including the US and UK. It is banned in a few countries, however, including China.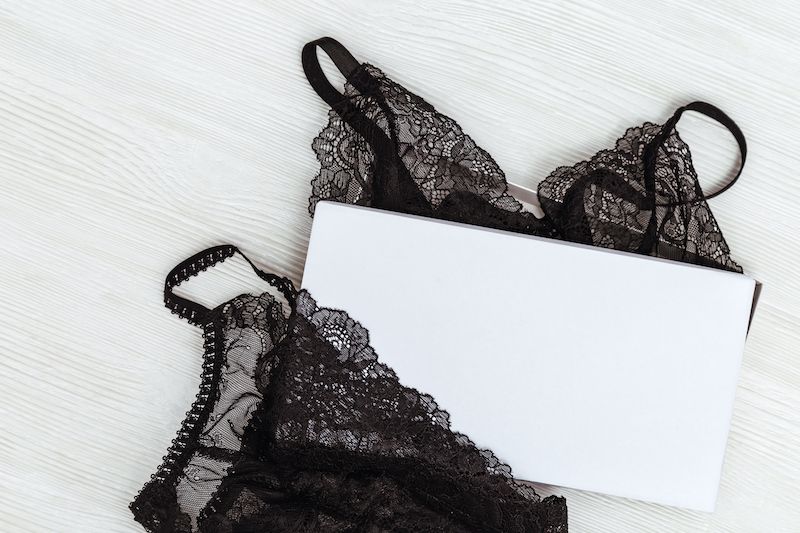 6. GiftRocket
GiftRocket is a company and website that lets you send and receive online gift cards and other e-gifts. To get paid with Giftrocket, a buyer needs to purchase a "GiftRocket" and email it to the other person, who can then redeem this gift as money in their bank account or as a gift voucher for a store.
Pro: It's easy to use and the receiver doesn't have to sign up to any payment platform.
Con: They charge a $2 fee plus 5% of the gift amount and payments, withdrawals can take 2-6 days to clear, and it limits where you can spend your earnings.
Available: Only in the US.
7. Venmo
Venmo is a free app-based online payment service that lets people transfer money via the app and withdraw it to their bank account when they choose. To get paid through Venmo you need to download the app, create an account, and attach your bank or card details. Buyers with a Venmo account can then easily send you money through the app, and you can easily withdraw funds to your bank account, but it can take a few days. Be sure to make your Venmo account "private" as there is a social feed where other members are able to see your activities.
Pro: You can avoid fees, and it's simple and widely used.
Con: There are fees if you want to attach a credit card to your account, or if you want to withdraw funds to your bank account instantly, and buyers will have to create or have a Venmo account to pay you this way.
Available: Only in the US.
8. Skrill
Skrill is an online payments company that lets people transfer money around the world. You need to open a free account with Skrill via their website, which will give you a Skrill Wallet. To send money, a buyer will have to create a Skrill account, then select the Money Transfer option, either on the web or the Skrill app. From there they can enter their details and send money to you with just an email address or mobile number. You can then withdraw money from your Skrill wallet to your bank account. You can use Skrill on any device that has the internet.
Pro: Easy to use, and you can withdraw cash from ATMs.
Con: There is a complex fee structure when it comes to sending money, withdrawing funds, and other actions that depend on your location and payment method, but in general the fees for a simple transaction are small.
Available: In over 200 countries including the US, UK. Visit their website to check specific locations.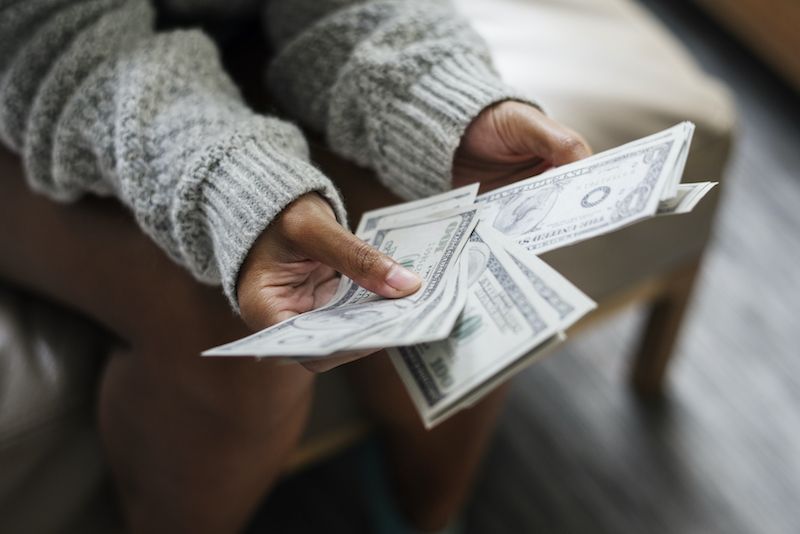 9. Dwolla
Dwolla is a payment service that lets you send and request money as an individual or business. All you need to do is create an account with Dwolla via their website, then you can connect your bank to your Dwolla account. Buyers with Dwolla can send you money easily with an email address, a social handle, phone number, or Dwolla ID on the internet or through the Dwolla app.
Pro: Cheap transaction costs of 0.25 cent fee on transactions over $10 (cheaper than PayPal), it's easy to use, and you can automate withdrawing funds so you don't have to manually send yourself money all the time.
Con: Buyers need to have a Dwolla account to use this method and not many buyers do, transfers between Dwolla and bank accounts can be slow, and there is a small fee.
Available: Only in the US.
10. Zelle
Zelle is a simple payment network designed for transactions between individuals. Zelle is offered by banks and credit unions across the US and you can visit their site to see if your bank is already connected to Zelle. If it is, all you need to do is enter your email address or mobile number - if not, just download the Zelle app and quickly sign up. A buyer with Zelle can send you money using only your email address or phone number.
Pro: Money is sent quickly, no fees for sending or receiving money, money received goes directly to your bank account from their bank account - no external "wallet" required.
Con: Can't be used in-store or for online purchases.
Available: Only in the US.