The Nylon Fetish
The nylon fetish is all about nylon as a material. These fetishists get sexual excitement and pleasure from wearing nylons or seeing others wear them, and sometimes just from feeling the material in their hand!
This fetish - also called a pantyhose or nylon stocking fetish - is linked to clothing and body parts kinks (nylon foot fetishes are very common!), as well as other common material fetishes like those for latex, leather, and PVC.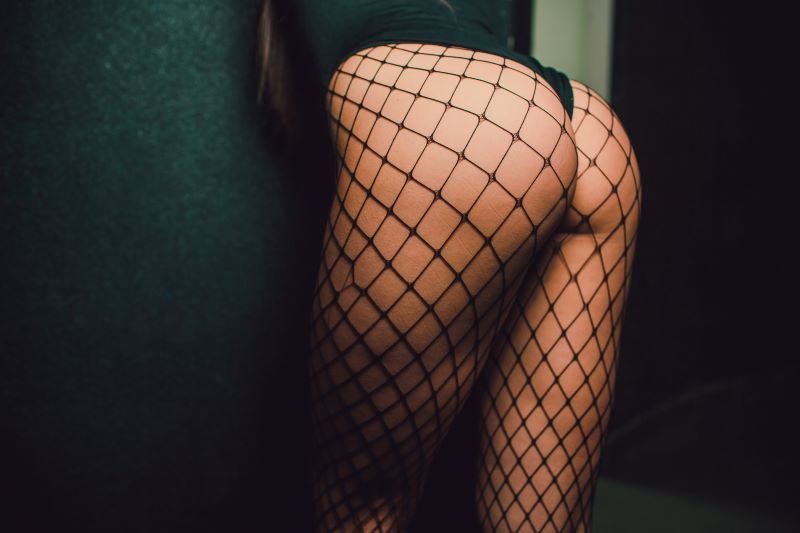 A kink for fashionistas and fetishists alike
For most nylon lovers, their fetish centers around nylon stockings, pantyhose, knee-high socks, and other types of hosiery. This focus is the same for most clothing-related fetishes. Studies have found the most common clothing fetishes are those for garments worn on the legs or butt of women… like the used panties fetish!
Given the link between nylon hosiery and feet, it's not uncommon for a pantyhose fetishist to have a foot or shoe fetish as well. But it doesn't stop at stockings! This fetish embraces all nylon items, and other popular nylon fetish objects include panties, tops, harnesses, and ropes.
Nylon fetishism has a long history
This kink is not as common as fetishes like used panties, BDSM, or foot fetishism. But it is more mainstream than fetishes like those for stuffed animals, trees, or prisoners.
Many nylon stocking fetish items are linked to mainstream kinky clothing (the stuff we might buy for a special occasion), like corsets, fishnets, and garters.
Much of the clothing worn by the general public is made from nylon or is available in nylon, so if you have this particular kink, you're lucky! It's an easy fetish to indulge in.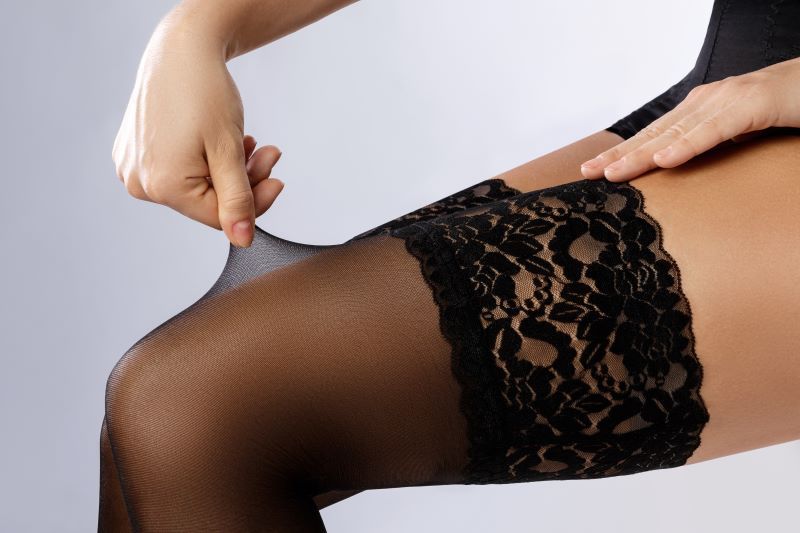 Nylon fashion and sex have a long history together. Many portrayals of stereotypically "sexy women", like burlesque dancers, include nylon fetish clothing. And if you take a look at catalogs from Victoria's Secret or Christian Dior, you will see advertisements for many kinds of sexy nylon clothing and accessories. Nylon is never out of style!
Nylon is naturally sexy
Many famous movies include scenes of a sensual woman slowly putting on or removing a pair of stockings. Why? Because it's a universally erotic image.
It's no wonder erotic nylon fashion is popular because nylon clothing is naturally flattering and appealing. Nylon stockings, especially when worn with a garter belt, are visually stimulating.
They hug a sensual part of the body (the legs), and can easily be ripped off. They create a sense of mystery by covering up the leg, while simultaneously drawing attention to it.
It is also easy to see why nylon pantyhose fetishists love wearing the clothing themselves. As well as making them feel sexy, the material feels smooth and glides up and down the leg in a physically pleasurable way.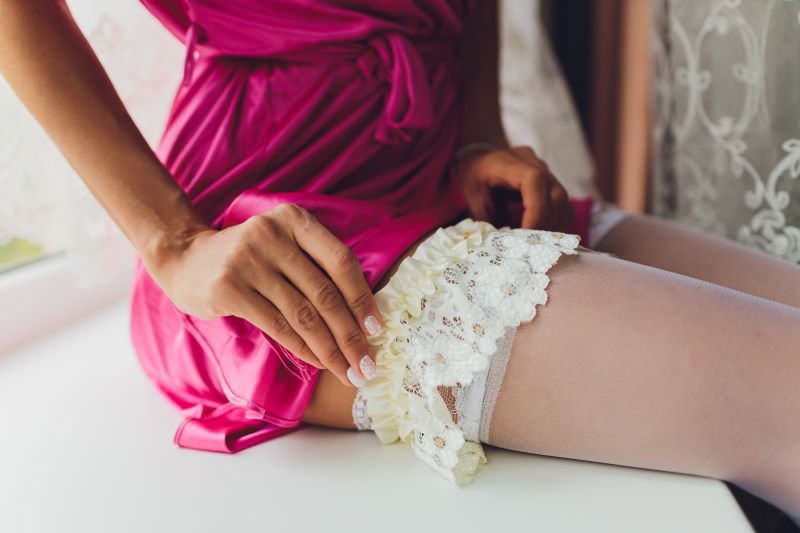 That's why many serious nylon-lovers adore proper nylon but dislike cheap versions of the material - the smooth, silky, cool feeling of the nylon is important.
For some stocking and nylon panty fetishists, their love is related more to fashion than to the material itself. Nylon athletic clothing became a trend in the 1990s, and by the 2000s there were kinky communities dedicated to it. Nylon athletic pants famously made a swishing sound when worn. For fetishists, this sound and the movement of the material was incredibly arousing.
A nylon fetish is limitless
Some get satisfaction from simply buying, owning, and collecting nylon items or images of themselves or others in nylon garments.
Others enjoy wearing pantyhose before and during any sexual activity or having a submissive wear pantyhose as a form of erotic humiliation during BDSM play. For other BDSM fetishists who love the feel of the material, nylon can be used to create bondage restraints.
In fact, nylon bondage kits, which include nylon collars, handcuffs, leashes, and masks, are widely available online!
Pantyhose kinksters might also explore their arousal by ripping or tearing pantyhose in sexual play, or by just seeing photos or videos of nylon clothing being worn. For nylon feet fetishists, the material can be used to enhance other forms of foot fun.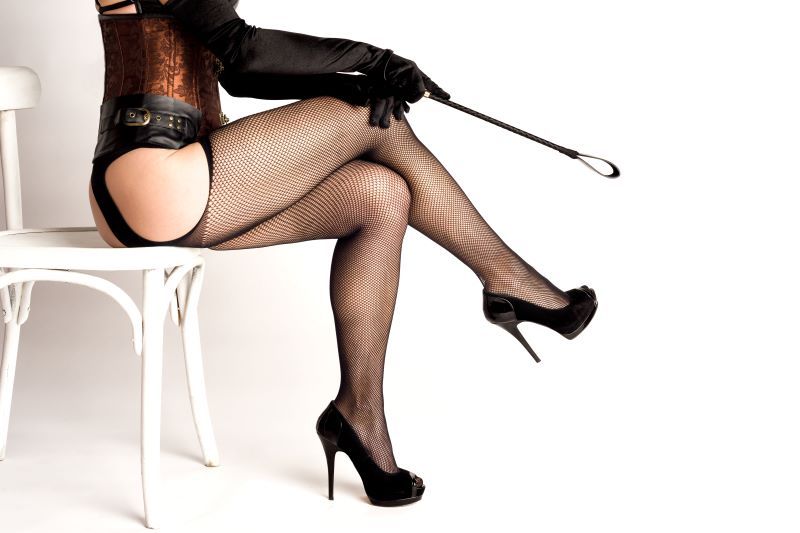 Curious about the nylon fetish?
If all this talk about nylon has left you hot under the collar, perhaps it's time you started exploring your own fetish! Join our welcoming fetish community here today and see who you connect with.