Sport is more than sweaty panties
It is well known that sport plays an important role in today's society, in which people tend to feel more stressed and unhappy than ever. Our everyday life is hectic and fast-paced. It is full of unrealistic goals in order to be considered a successful person in society, and that we struggle to reach. The more desires you have, the less satisfied you are likely to feel. Doing sports can help you achieve your goals, make you feel happier and become a more positive person.
Warm weather is slowly arriving and this means people can begin their daily routines, before getting into the rat-race, with exercise! These could be outdoor activities like jogging, cycling, climbing, or indoor activities like going to the GYM, doing a Zumba or Yoga class, or any other activity which gets your body moving in a limited space. Choosing a sport that suits you usually depends on your personal hobbies and abilities. If you'd like to enjoy nature, the sun and fresh air, exercising outside suit you perfectly. If not, indoor activities are your best match.
An Athletic Body.
The obvious benefit of exercise that we are most familiar with, and which could be your only motivation for doing sport, is having an athletic body. Working out is the best way to build your muscles and boost your curves. The desirable six-pack does not come by sitting on the sofa and waiting for a miracle to happen, but through constant effort, sweat and patience. A beautiful and amazing booty doesn't come out of anywhere but after hours and hours of workouts. So be prepared, everyone, because now is the time to show off your sexy body with tight shirts, shorts, cut out dresses, tank tops, and sweaty panties.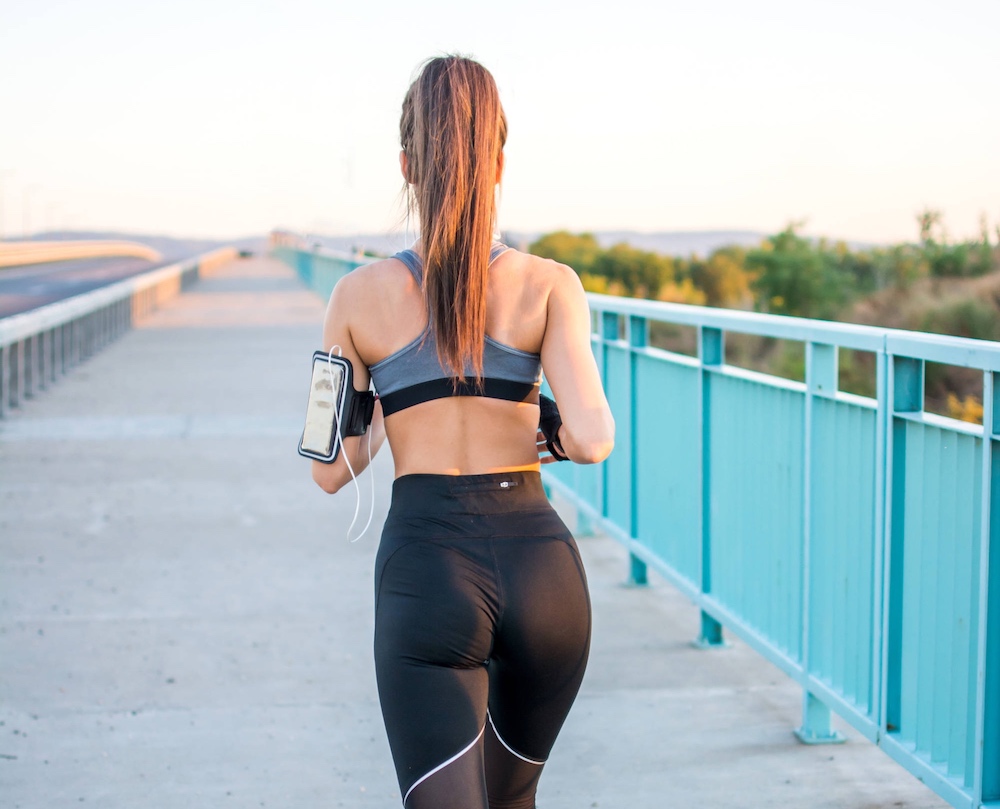 An interesting way to motivate yourself to work out is by making yourself feel sexy when you do it. You can do this by wearing leather, yoga pants or body short panties while you exercise. Just the sight of your sweaty body (and sweaty panties) in tight clothing that highly emphasizes your curves will be a huge turn-on for guys around you and will make them dream about the shape and smell of your body and those sweaty panties!
For many men, the sweat marks and the smells left on your sweaty panties from doing physical activities are really fantastic. So break your stressful daily routine, as well as men's hearts, by working out and making some sweaty panties. The smelly scent is something you definitely want to experience!
Experiencing the Greatest Amount of Pleasure Possible.
Doing sports helps your brain to produce endorphins that stimulate the release of sex hormones. This slows down your heart rate, reduces your blood pressure and relaxes your body. It also increases stamina and facilitates better orgasms. For an even better bedroom experience with your partner, encourage them to do a couple of exercises with you. Working out at a high speed with activities like cardio or increasing strength will produce testosterone, which encourages sexual arousal. And the sweaty panties you make together will be sure to increase arousal, too!
Intense and fast sports aren't the only way to improve your pleasure. Yoga is well known as a magical tool for making your body more toned and flexible. Imagine being able to try different positions during those heavenly sexual moments. What more could your partner want?
And remember guys, working out helps you maintain your ideal weight and increases your energy levels and stamina, all of which are essential if you want the best sex life possible