Pantydeal Podcast - Episode 4: What do Panty Sellers sell on Pantydeal?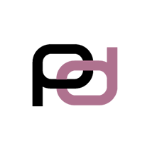 Author: DragonLady22
Published: August 26th 2019
Leading on from our previous podcast episodes, today we are going to talk about what to sell on Pantydeal.
Perhaps, like many sellers, when you first signed up to the site you were unfamiliar with the different options available to you as a seller.
When new sellers have been on the site for a few days they soon get to see that other Pantydeal sellers are selling more than just panties. A lot more! So today, let's look at the different options available to you as well as the most common questions when it comes to selling on Pantydeal.
The truth is that when you diversify what you offer in your Pantydeal shop, you'll be able to make a lot more money and have more success as a seller. If you only feel comfortable selling panties, to begin with, that's fine. If you are feeling more experimental then take a look at these other options available to you to and see what works for you. The good news is you are able to change what you offer as you decide, so when life is a little busier, you can scale back and vice versa!
What other items can you sell on Pantydeal?
Underwear & Clothing.
As well as all types of panties you can also sell many different kinds of underwear. Worn bras, negligees, camisoles, garter straps and stockings, socks, pantyhose, and suspenders can all fetch very good prices. As well as underwear you can branch out to selling different types of clothing. You'll find that workout clothes and leggings can be quite popular, as well as tops and skirts and sleepwear. These are just some of the items you'll see regularly posted by big sellers on the site. The key is to think outside of the box (or panty drawer!) and see what items you are happy to part with that could generate more income for you.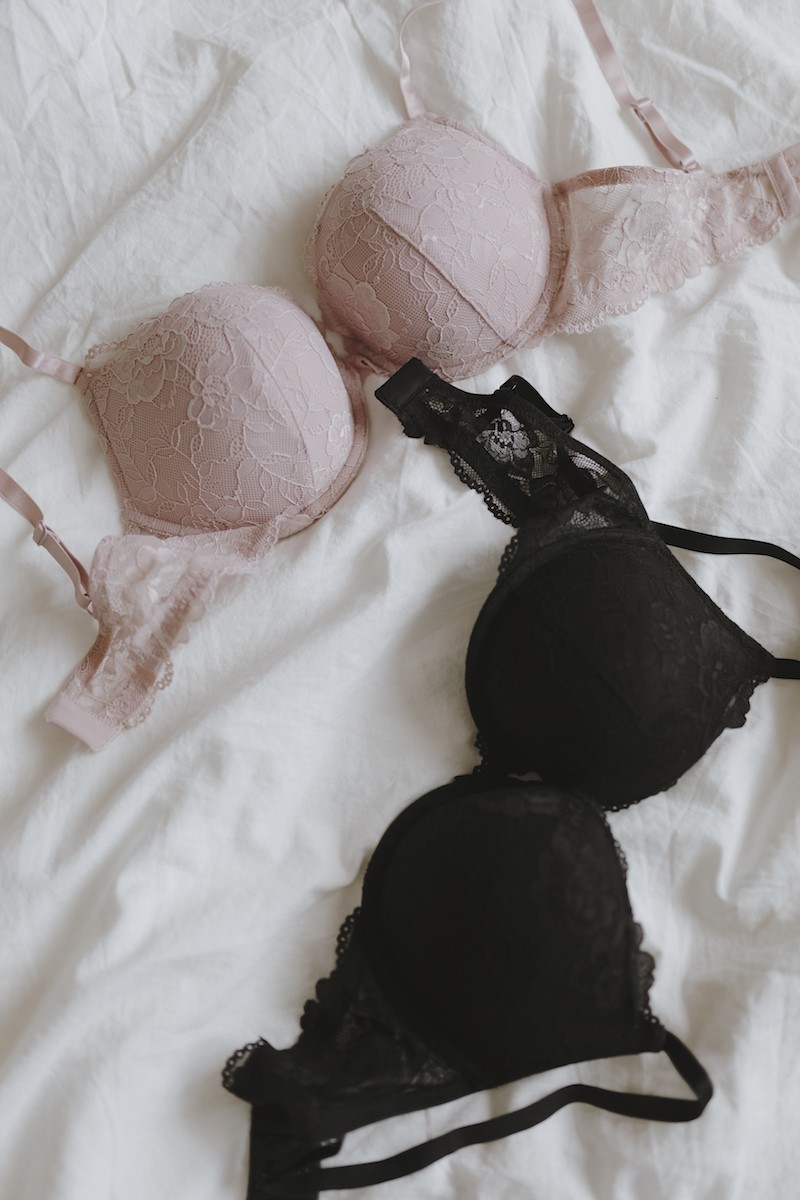 Shoes & Footwear.
If you're new to Pantydeal and the fetish world in general, you may not be familiar with feet fetishes. This is a very popular request on Pantydeal. A lot of sellers take advantage of choosing to sell their used shoes, socks, and all food-related items.
From high-heels to flats, there's a buyer out there interested in your footwear. Perhaps you have a lot of shoes and you're happy to part with some? Alternatively, you can create photosets or videos that showcase your feet in all their glory.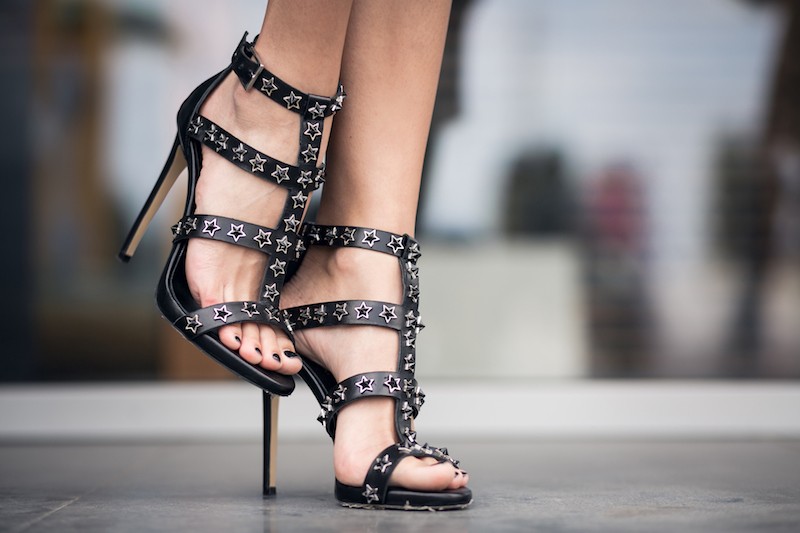 Pictures.
It's not uncommon for buyers to appreciate additional pictures of you in your panties as a sexy addition to their order. Many sellers like to experiment and offer additional sexy pictures to accompany panty sales or as standalone items.
Perhaps you have lovely feet you'd like to show off, or you are proud of your curves. Photo sets can focus on one part of your body in particular or include a range of sexy photos. You may choose to show your face or remain more anonymous and therefore more mysterious.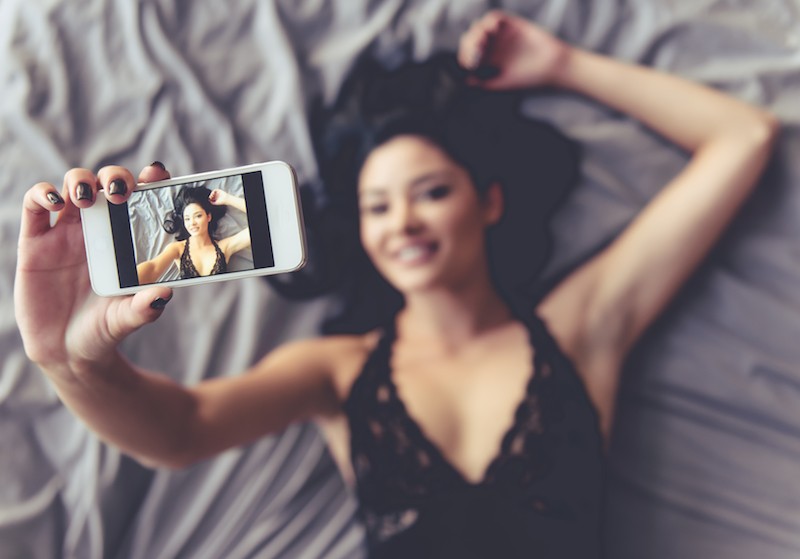 Putting together different photo sets can be great fun and a welcome addition to your Pantydeal shop. Perhaps a few shots of you in some sexy lingerie or completely nude? Or if you are interested in cosplay you can create fun and exciting photosets. The good news is you don't need professional (and often expensive) photoshoots, you can take very good photos using a high-quality camera or using your phone.
The most important thing is to have fun with it and experiment with new ideas to further entice and titillate buyers.
Videos.
Perhaps once you have taken a few sultry shots you decide that you'd like to experiment with some videos as well. Sexy videos are big business on Pantydeal and many sellers will tell you that they are their highest selling items. Again, have fun and come up with ideas on what you would like to create videos of. They can be short and snappy at only a few minutes in length, or you could decide to go to town with some feature-length videos. Most videos are priced per minute so you may want to include a variety of short and long videos to appeal to all price points.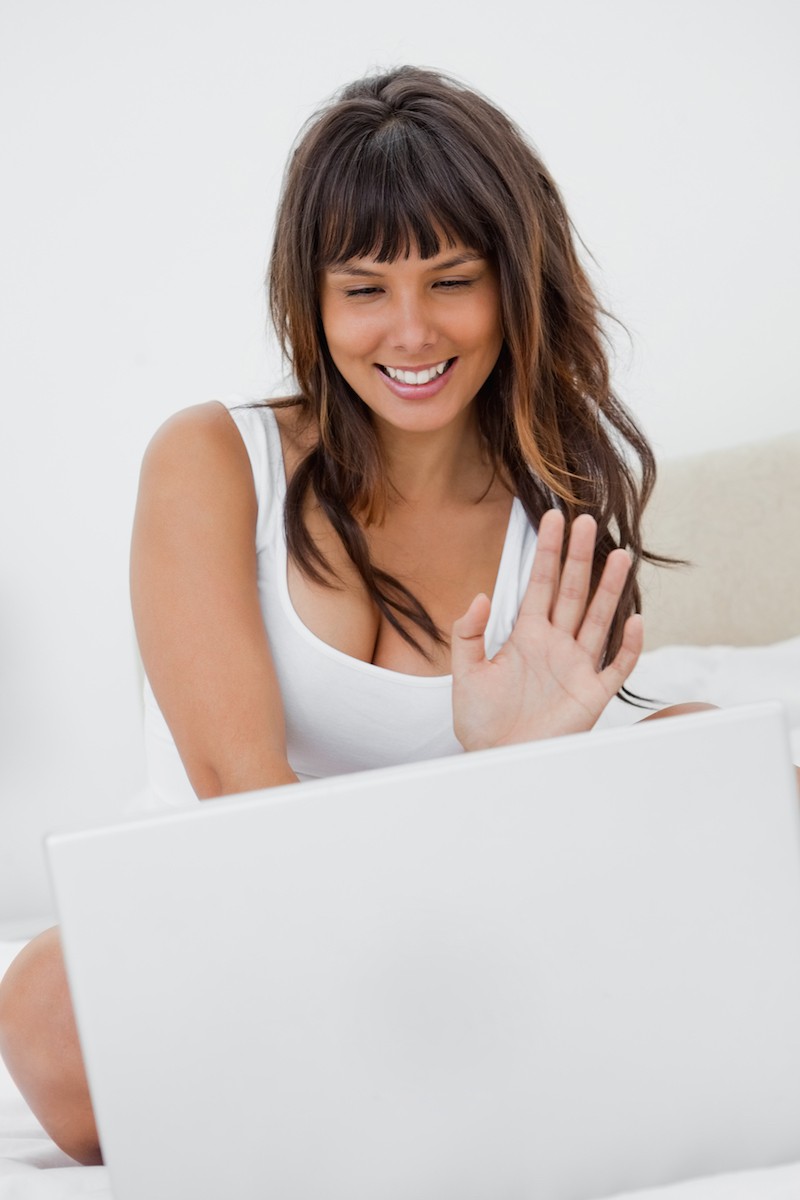 You'll see from the Overview page that some sellers sell their videos individually and you can get a good idea of what videos are popular from paying attention to what other sellers are selling.
Alternatively, you can come up with your own unique video ideas. The sky is the limit, as long as you stay within your own boundaries of what you are comfortable with.
Videos can be sold individually or you can put together bundle deals of 3 or more. Additionally, you can also upload all your videos to the cloud and share with customers so that they get all your videos at a good price that saves them from buying each one individually. Entire drives can command high prices due to the amount of content contained in the files. This can significantly boost your income.
Custom Pictures & Videos.
Some sellers decide to add custom offers to their shop. This means that buyers can request exactly what they'd like to see in the photos and videos that they buy. These items command a higher cost than pre-made photo sets and videos because they are bespoke items to suit that seller's individual taste. For example, some buyers may request that you say their name in the video, thus making the experience more personal to them.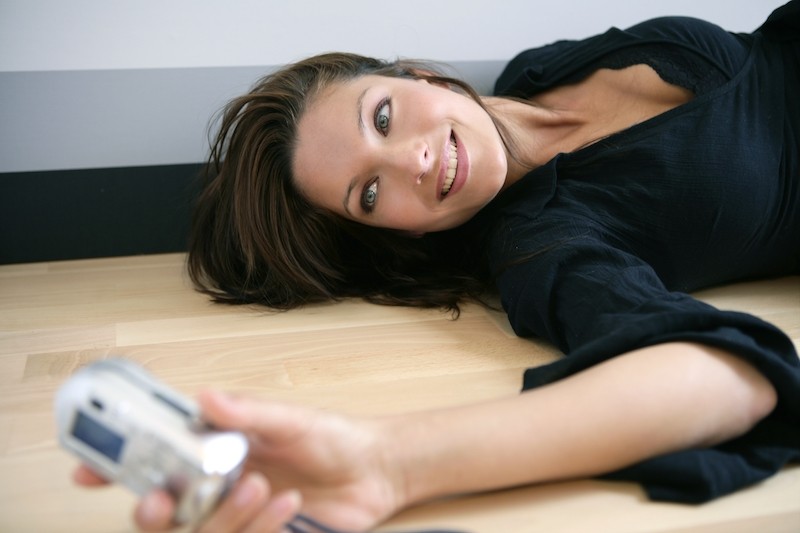 If you decide to offer this as an option to be bought from your store, it's possible you will receive a lot of very different requests. It's a good idea to set out your boundaries at the outset so that everyone is clear on expectations. As always, if it is outside your comfort zone it is okay to refuse the offer and suggest the buyer find another seller who would be able to satisfy their desires.
Custom pictures and video requests can lead to interesting new ideas for your store. Occasionally they can also be resold to other buyers too, thus building your selection of videos to offer.
Phone/Online/Skype Sessions.
As an additional option, some sellers on Pantydeal decide to offer phone sex sessions or sexting over apps such as KIK, etc. Skype is another option used by some sellers to connect with buyers.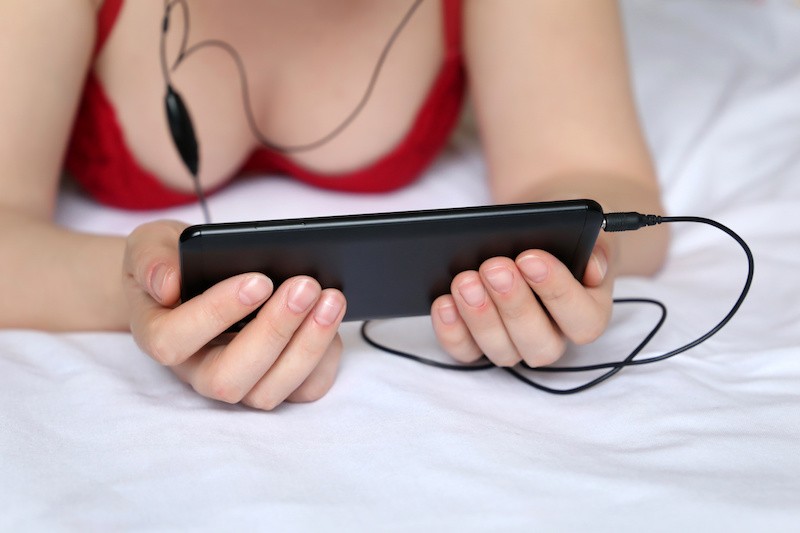 As you'd expect, live "cam" work over Skype commands a higher price but the seller is free to put together their own prices based on the length of the session, whether there is live video or pictures (or premade pictures) included and shared during the session or they can offer discounts for a number of sessions booked in advance.
Sellers can also team up with other sellers to offer group sessions for buyers where they can enjoy more than one seller at a time. Additionally, you can provide audio recordings (for example of you narrating erotica) or written emails about the buyer (for example "ratings").
The sky really is the limit. Think about what you'd be happy to try out and give it a go.
Of course, not every seller will be able to dedicate time for this option, particularly if they have a career or busy family life. However, if you can schedule in any time to offer these services, you'll certainly increase your income ability on the site.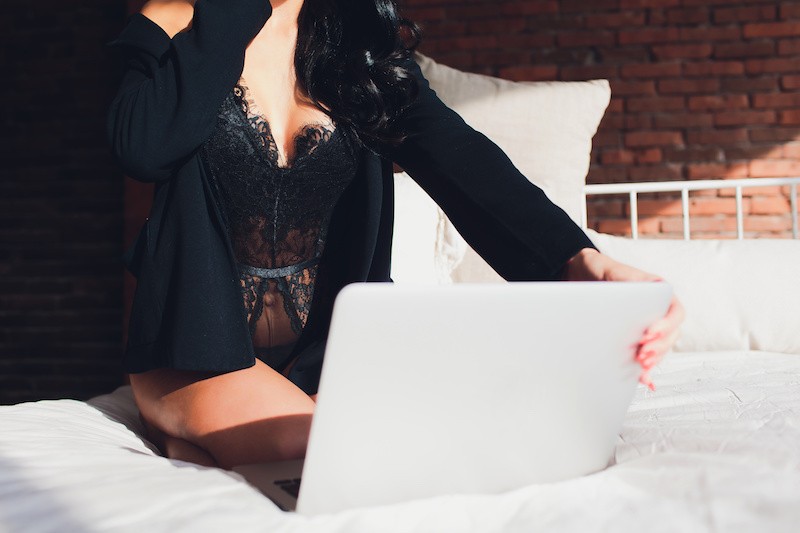 Additional "Miscellaneous" items.
You'll be surprised at the additional items you can create and sell on Pantydeal. There are a number of fetish and taboo items that some buyers may be interested in. Each seller offers something different to prospective buyers in this area.
Additionally, you can sell your personal used items such as hairbrush, toothbrush and used sex toys!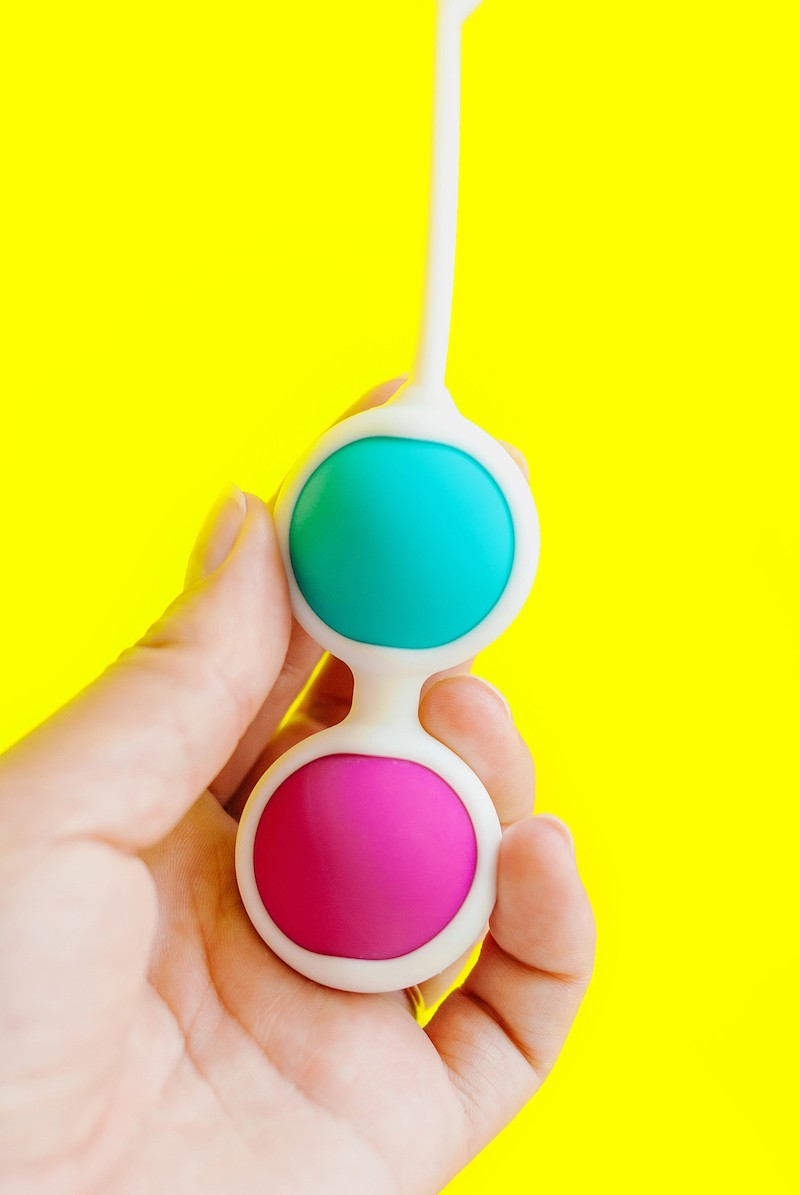 If you are open to being approached by buyers who may be interested in these items, it's a good idea to put this on your profile description. Alternatively, if you are only interested in selling panties and nothing else, again, it's a good idea to state this. That way you won't be approached and have to decline buyers.
As you can see, there are many avenues to explore when it comes to what you can sell on Pantydeal. You may find that the longer you are a member of the site, the more you are willing to experiment with alternative options for buyers.
It's possible you will have particular items be more popular and "big sellers" for you, such that you're able to niche in on those items and focus your efforts into marketing them specifically.
As we've said before, the most important thing is to be comfortable with what you sell and to have fun.
What do Panty Sellers sell on Pantydeal?