OITNB: Selling Used Panties 'behind bars'
Everyone's talking about used panties!
If you're already selling your used underwear here in the community, you're to be congratulated. You've pinpointed a trend that is set to conquer the world on a massive scale! Those who aren't already in the know are in for a treat as the theme of used underwear was recently covered - or perhaps that should be 'uncovered' - by one of today's most popular series. Based on the true events's the Netflix series 'Orange Is the New Black' concerns the adventures of Piper Chapman who finds herself serving a prison sentence after a drug deal goes drastically wrong.
Respectable middle-class white girl Piper has to deal with a rough environment where the abuse of female prisoners by a chauvinistic jailer and blatant shower sex are on the daily agenda. OITNB has gone from strength to strength and picked up thousands of new fans over the course of the series - kind of like our fabulous panty portal! Sexy blonde Piper is a trouper and finds increasingly clever ways to deal with life behind bars.
Cue Series 3 Episode 7, and our intrepid heroine devises a clever way to earn money and find favor with her inmates. You've guessed it - Piper comes up with a plan to sell used panties belonging to her and the other women through an online Internet store - just like you! 'I need your vagina sweat!' That's what Piper Chapman screams at the other women as she stands on top of a table at Litchfield Women's Correctional Facility.
She then launches into one of the best monologue speeches in the history of Netflix. She is motivating, encouraging and downright inspiring and the speech is certain to be quoted ad-lib by women all over the world. Piper's intention is to reveal her plan to fellow prisoners and to gain their support. She needs raw material for her business venture, and that means their used panties. She persuades them that she can set up a way for their well-worn undies to be smuggled out of the prison and sold to eager customers through a specially set up online shop system.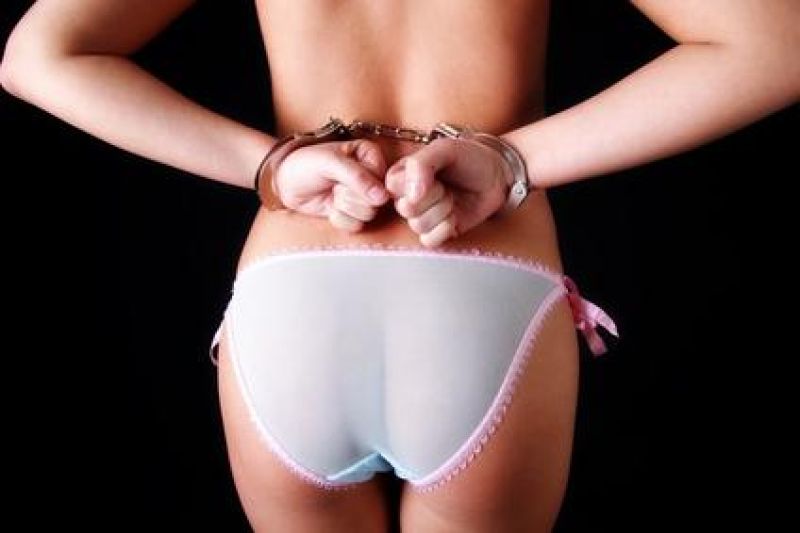 Sounds familiar?
There is just no way to keep a great idea hidden! Of course, good girl Piper is used to fresh new panties every day, but she needs to convince the women that they have the confidence to keep wearing their panties till they smell nice and fragrant.
She can then collect the pants to sell to fetishists around the globe. Nobody loses out, it's a win, win situation all around. 'I need your vagina sweat' she tells the women. She exhorts them to accompany her on an adventure. They may be incarcerated - but their knickers will travel. She'll provide the wrappers and they can provide their own unique flavor. 'I'm like American Apparel without the terms and conditions' she says, 'Why should I be ashamed of my own perfume?' She points out that shame is the same as the self-hatred that leads to her imprisonment in a patriarchal society.
Determined that the women will develop a sense of freedom through courage and endeavor, Piper reminds the women that it is these same men in Toronto or Tokyo who yearn to pull their used panties over their heads and take a deep sniff. 'Leave a smell, my sisters,' she yells, ' a smell that will last a thousand years!' Be part of this thrilling OITNB craze!
There has never been a better time for YOU to be a part of the craze for used panties that have been highlighted in Orange Is the New Black. Now you can sell your worn underwear to adoring fans all around the world with your own personal shop system. What are you waiting for? Leave your own heady brand of perfume to last a thousand years and follow the example of Piper Chapman, Nicky Nichols, Tasha "Taystee" Jefferson, Tiffany "Pennsatucky" Doggett and Daya Diaz. Set out on your own knicker selling adventure today, and earn extra cash from hordes of adoring international panty fans.