Meeting Anabelle, a sexy pantydeal seller
Annabelle, 37 years old. Passionate, honest, determined and hilariously funny. Others would say fierce, brutal, stubborn and sarcastic! She is near to reach one year as a panty seller, and we interview her to know more about her experience. Do you want to meet a professional buyer? Keep reading!
Let us know how do you introduce this fetish in your sexual life.
When I started selling panties, I was amazed at what an intimate transition it would be. It's lovely to get to know people, what turns them on, what I can do to help fulfill their desires. Discussing specifics with gents, finds me discovering things out about people's kinks on a daily basis.... some of which I have borrowed/stolen and are now part of my sex life!
I am a recently married lady, my chap does know about PD.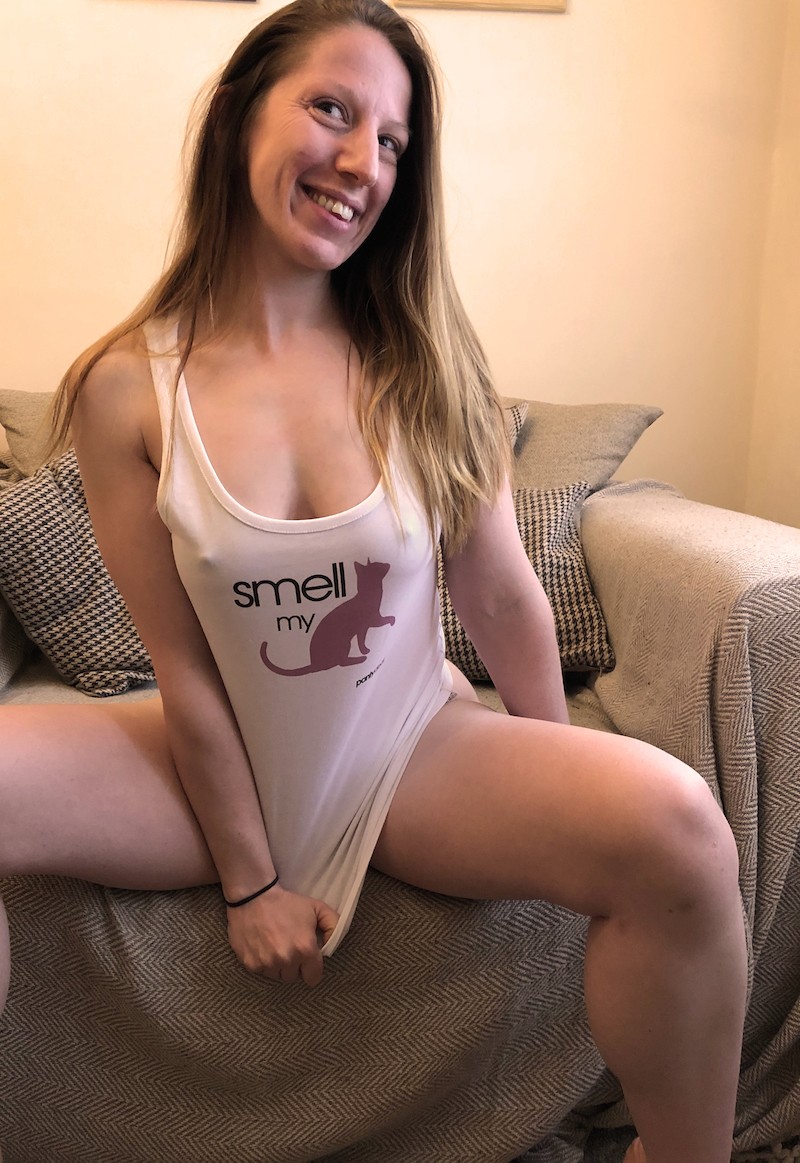 Are you in a relationship? How do you share your panty selling with your partner?
I am a recently married lady, my chap does know about PD, although he is happier not knowing about the specifics of each interaction. There is one item in my shop which he gets to help with, which we both enjoy. He also takes my PD contest photos and definitely enjoys bossing me around and helping me pick the photos which would be more appealing to the males of the species. I am entirely sure that he finds the idea of other men enjoying the aroma of his wife very, very tantalizing!
I do enjoy walking around at work with sexy material nestled between my cheeks.
What was the first thing you thought about the used panties selling when you discovered it?
Ha! Probably something like, why didn't I know about this 15 years ago! I have always loved the idea of the almost taboo, panty selling is almost naughty, like not really naughty, but minxy enough to make me excited.
Something that my work colleagues would never expect, but that my friends who know me well, wouldn't be surprised about. I do enjoy walking around at work with sexy material nestled between my cheeks, knowing they are for a particular chap, and no one knows about it but me... like I said, almost naughty!
Tell us about your most significant experiences when selling.
I have been racking my brains and not really, I mean the first time I tried to pee my pants on purpose was a bit... special, I did get a bit of stage fright, but eventually nature took over. Oh and the first time I did jump lunges at the gym with a thong on was interesting too! Each wear is slightly different, and I like new experiences, so I'm usually quite pleased with how things go.... hopefully, my PD boys think so too!
What is your experience meeting people on Pantydeal?
I have met many interesting people and always get excited to talk to a new chap or re-connect with someone I have spoken to before. There are a couple of chaps, two spring to mind that I talk to regularly and I think there is a real connection there, I often ask for their opinions on things and value their input, both as PD veterans and downright dirty kinksters.
How long do you think you will keep selling your panties?
I don't think when I started, that I would be doing it this long, who knows, whilst there is still a little interest in me, I'll be here flogging my dirty washing.