Panty Selling makes me feel much more powerful in bed - MademoiselleM Interview
Hi there! My name is Mélody, but you may know me as MademoiselleM, I just turned 23, and I'm French, hence my username. It means Miss M. I've been selling panties for a few months now! I started in September of 2019. I'm a nice girl that likes to bicycle; I have a cat that I absolutely adore; she's my precious baby. My hobbies are to dance, sing, play badminton and video games even though I'm terrible at them all. My aim in life is to help people; I like to feel useful.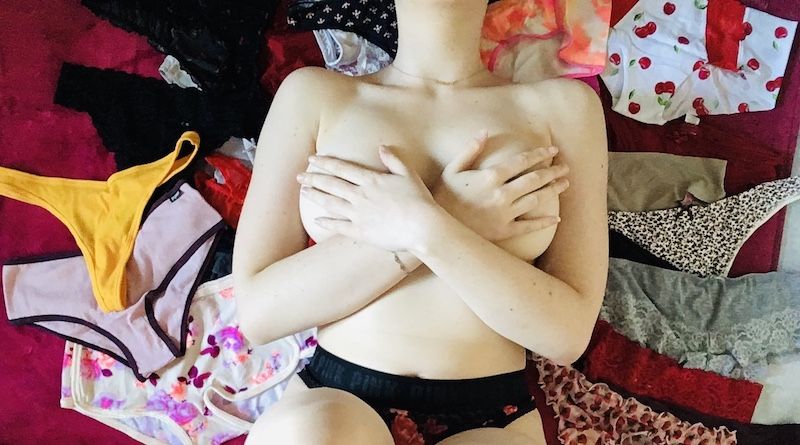 PD: Why did you start to sell your panties?
I started selling panties with my best friend, RainyRose. In the beginning, it was mostly a funny way of making a bit of money. I've wanted to start selling panties for a while now but didn't dare to!
PD: How has been the experience so far?
It's been ups and downs, I try to focus on the ups thanks to my lovely clients.
PD: What do you like the most and the less about selling panties?
What I like the most is actually the feedback! I always get so nervous, but in a good way, I always get thrilled when my clients receive my packages and open them! What I dislike the most, though, is the post services; packages get lost, delayed, and all. It's really what buggers me the most, as well as time-wasters. Just annoying because my time is precious.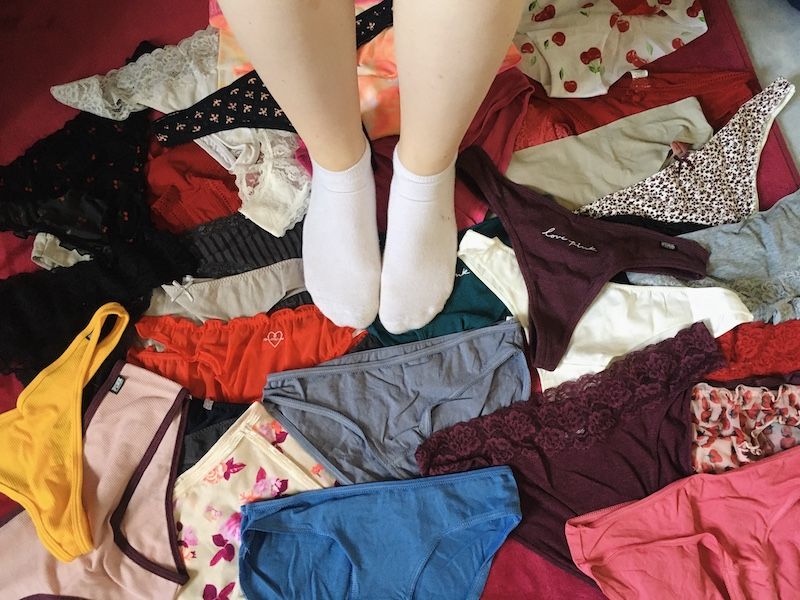 PD: What is your trick to be in the top positions?
I don't know if I have any tricks to be totally honest, I'm just myself, I'm approachable and real with my clients. I'm also very serious about what I do. I give dates of wear; I follow up with the shipment. I'm here from A to Z.
PD: Has your life changed in some aspect since you sell panties?
It has changed my life tremendously!
It makes me use my business classes, and I've grown so much as a woman, becoming my own boss
. I've learned the hard way of working without having someone to refer to. I'm also very proud of myself, accomplishing many goals and becoming a better version of myself every day.
PD: How your life as a panty seller influences your sexual life? Have you changed something?
Yes it has, and it makes me feel so much more powerful in bed, I used to have a poor sex life with my previous partner, but this time I take control, I'm way more focused on my own pleasure, and I ask for what I want or don't. I'm also way more confident in my body, and I'm not ashamed of my needs.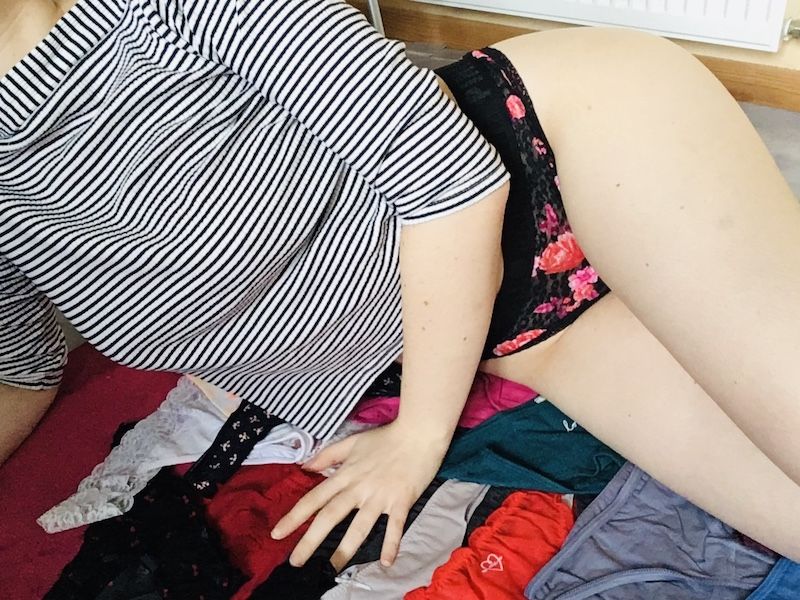 PD: Tell us your best or funniest experience selling your panties
One thing that happened and was funny to me was when one of my clients received his panties, he gave me the feedback in real-time, and when he opened, he said he was about to faint because the scent was intense and it was overwhelming to him! I got worried because he didn't answer after telling me that, and to be honest, I was scared he died. He answered two days later... I'll let you imagine how relieved I was.
PD: Do you keep your panty seller life in secret, or have you told it to someone?
It's not a secret but also not known to everyone in my life, my family isn't aware of my panty seller life, but my partner, as well as a few of my friends, are. Some are more open to it than others, which is unfortunate but also understandable.
PD: Where do you see your future as a panty seller?
I see myself doing great, being more professional in the process of it while still being myself. The nice girl "next door" as they like to call it here. I just want to have fun here and please people.