How to be an Ally During Pride Month
There's a lot more to being a good Pride Month ally than throwing on a rainbow flag and some glitter. How to be a good Pride ally this June? Reading up on the subject is a very good start!
While June is about celebrating the LGBTQ+ community worldwide, it's also about drawing attention to important issues, learning about LGBTQ+ identities, amplifying the unique life experiences and continuing struggles of queer people, and fighting damaging binary and heteronormative ideologies.
What does it mean to be a Pride ally?
A Pride ally is someone who is not in an underrepresented group and consequently has privileges like being free from daily harassment and the stigma in its various forms.
If you're a straight or cis-gendered person who cares about LGBTQ+ people and issues, being an active Pride ally means understanding that homophobia, biphobia, and transphobia persist and that your position makes you more able to speak out and move the world to a more inclusive, fair place.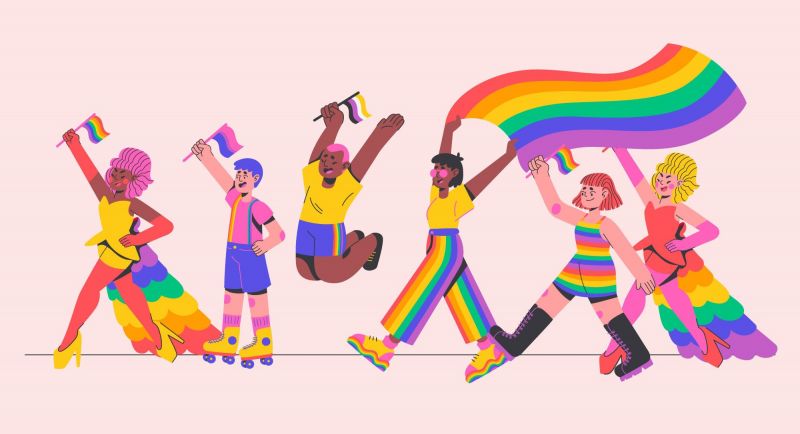 If this sounds overwhelming, don't worry. Caring about and listening to your LGBTQ+ friends and doing the things on this Pride Month ally list is a great place to start.
7 ways to be a Better Pride Month Ally this June
1. Check your privilege, even if it feels uncomfortable
How to be an ally during pride month?
Every one of us has conscious and conscious biases based on our upbringing and identities. Be aware that if you identify as heterosexual and are cis-gendered, you will have experienced economic, legal, personal, social, and many other benefits that you may not be conscious of.
Being a good Pride Month ally means being willing to listen to people from the LGBTQ+ community, alter your unconscious biases, and give up privileges you've gotten used to for the cause of equality.
Make an effort to truly listen to the viewpoints of people different from you, and don't be afraid to ask questions if you don't understand something or to make a mistake and then correct yourself.
2. Learn about LGBTQ+ history and discrimination
Not everyone's queer experience is the same. In fact, far from it!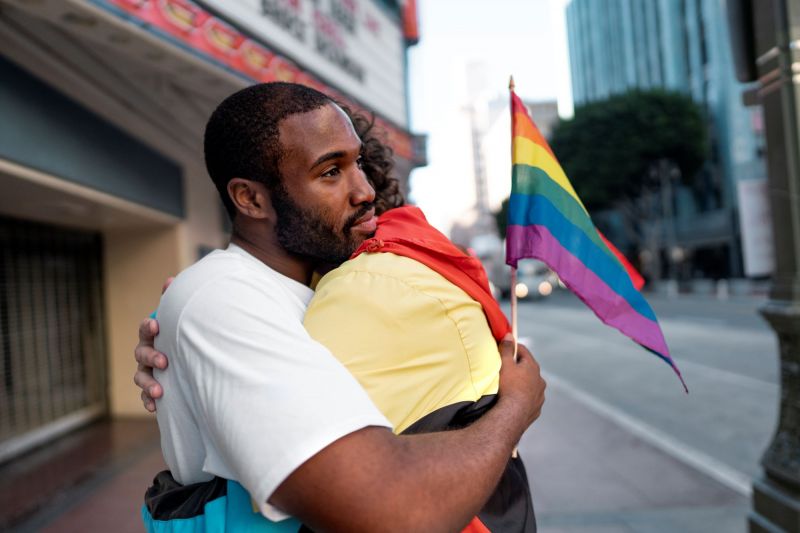 However, in general, LGBTQ+ folk face discrimination on many sides and have done so for centuries: in the workplace, at home, street harassment and violence, discrimination in governmental legislation, exclusion in sexual education, and public health… the list goes on.
Many of these experiences are also shared by sex workers in the adult industry.
If you want to be a good Pride ally, take time to learn about the origins of Pride Month. Gay pride commemorates the Stonewall riots that took place in New York City in 1969 after police raided bars in the NYC gay community that lead to violent clashes and protests.
3. Take action!
Being an effective Pride Month ally means attending protests and rallies and joining, volunteering for, or setting up organizations or meetings that support the LGBTQ+ community.
Protests are a powerful and effective way to change legislation and show marginalized groups that they have mass support.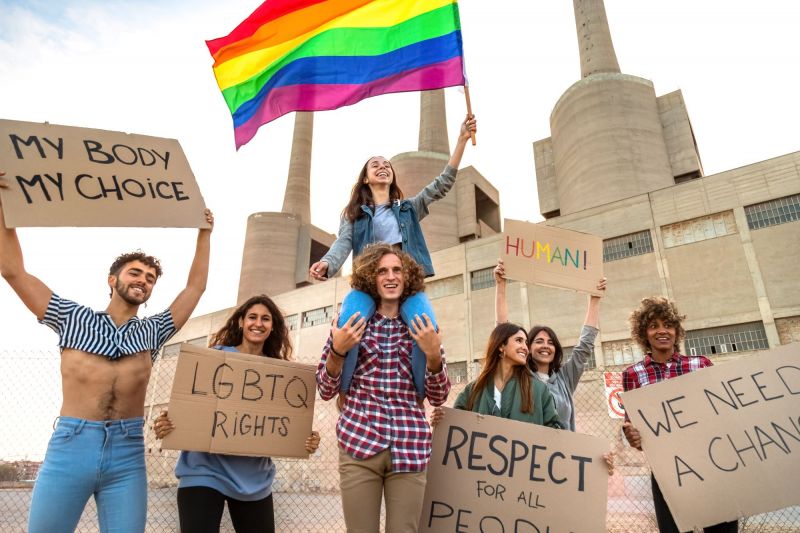 4. Donate
If you have the money, donating to organizations that support the LGBTQ+ community is an effective way to help fight for gender and sexual equality and be an effective Pride Month ally.
There are many different organizations, both local and international, that use donations to support people in need in specific and differing ways.
5. Speak up
If you're part of a marginalized group, you might know how it feels to be the only one fighting in your corner, or you might be tired of explaining your pronouns over and over again.
This is why it's important for allies to stand up to slurs or "casually" offensive remarks, and to correct people who mistake someone's pronouns or sexual orientation. Have the sometimes difficult conversations, even, in fact especially, when there is no one from the LGBTQ+ community in the room.
6. Share resources
How to be an ally during Pride Month? There are a ton of resources available for both allies and queer folk to access information and help they might be in need of - legal, mental, financial, etc.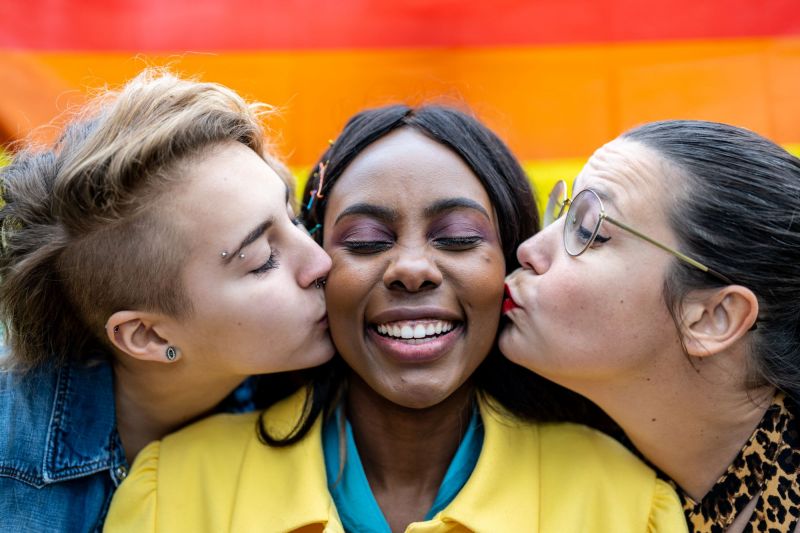 Take the time to find these online and in your local area and share them on social channels and with friends who may need them.
7. Support the most marginalized groups
When most people picture gay Pride events, they picture gay cis white men at the center. Of course, this demographic makes up a percentage of the LGBTQ+ community.
However, the dominance of this demographic means that other groups of people, such as queer people of color, trans folk, or queer people living in poverty aren't center stage and can feel out of place and not supported by mainstream organizations.
When considering how to be a good Pride Month ally, don't forget that it's about equality and that the LGBTQ+ community is not one indistinguishable group of people with a singular set of needs.
There are, of course, many more ways to support the LGBTQ+ people in your life and around the world. Being an ally isn't always easy, but it is always important.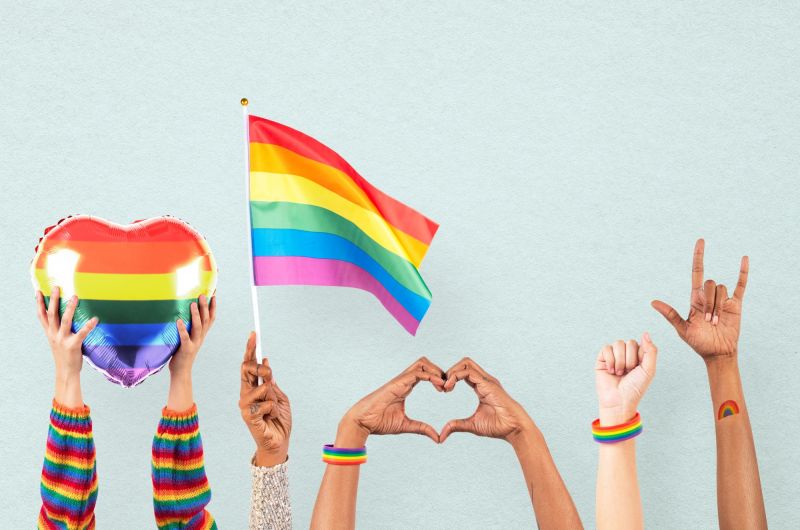 Enjoy Pride Month and celebrate the LGBTQ+ community in its many fabulous forms!