Packing Your Dirty Underwear for Shipping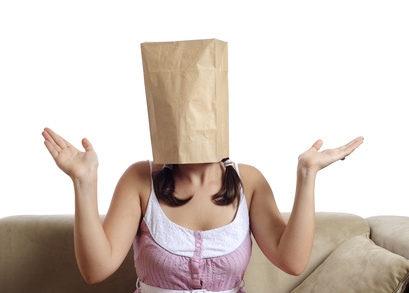 Shipping Guide
When used panty buyers are looking for juicy panties to indulge their appetites, a lot of questions run through their minds. One of the major questions is how to receive the private item without risking their real identities. While there are various great methods that can be used to transfer these personal items, not all packaging guarantee a greater anonymity level and appearances that customers want.
Preparing Your Dirty Panties for Packaging
Before you send your used panties in the mail via online pantydeal portal, you will need to come up with a way to preserve the scent. The romantic dirty panty gusset make used panty buyers happy, and is one of the greatest reason why they return for more. First, consider wrapping a piece of wax paper around your used panties. Regardless of how the panties are going to be folded and packaged, the good staff will always stay in place. Some fetishists prefer dirty panties to be given airtight packaging. When all air is sucked out, the dirty panties can be smashed in such a way that the scent and juice deposited on the gusset spread to other panties parts. It will be worth effort to get the airtight packaging to accommodate such requests and preserve the scent.
Discreet Packaging
Most dirty panties buyers at pantydeal have their preferences as to how they would want the used panties to be packaged. However, it is important to come up with a default packaging method to use as a reference point and be as flexible as possible should the buyer request otherwise. A package can be personalized on the inside, but give no evidence that it contains something special of an adult panty fetish nature on the outside. A plain manila and box envelope is one of the best options in discreet packaging for your dirty panties.
Choose the Right Packaging
You need to choose strong packaging envelope when making each delivery to your customers online. Pick a strong wrapping envelope that is secure enough to hold your juicy panties inside. Pack the customized envelope in a way that the postal personnel receiving the mail will be unable to tell what the envelope contains. For instance, rigid plain envelopes and boxes prevent someone from feeling out what might be inside. The only person who should be aware of what the pack carries is the customer alone. With this kind of wrapping, you will be able to win the trust of your customers and the retention rate will be high as well.
Address Your Mail
Properly address your mails before sending them to the intended clients. Consider typeset rather than handwriting. For professional impersonal appearance, you may opt for printing labels out. Display the correct postal address for the delivery of the parcel as well as a small note infront of the envelope to inform the postal staffs that in case the parcel is not delivered, it should be returned to the sender. After confirming that everything is right with the packaging, send the parcel for shipping to the right owner.
Ready to join Pantydeal for free?
There are dozens of features for members to enjoy after free registration. Stay anonymous: we never share data with third parties, and none of your personal details are visible to other users. An active and busy marketplace: with over 1,000,000 buyers and sellers already registered on Pantydeal, don't miss the chance to increase your income and join a welcoming community.