sell used panties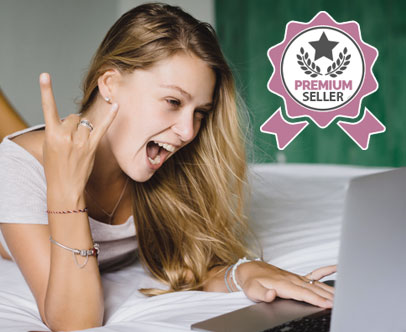 Selling Your Used Panties? Yes, It's a Thing!
Yes, you did read that correctly. You really can earn money quickly, safely and easily when you sell your worn panties on our exclusive adult marketplace. You'll enjoy lots of great benefits such as our Shop System where you'll have your own private online store. You can offer the services and items you like such as photographs and videos, one to one live webcam chats, and of course your well worn panties.
You can set your own prices and build up a thriving business, and you can choose articles and pictures to advertise your details and services to buyers. Did you know that you wear an inexhaustible resource each and every day? An item that men all over the world are willing to pay tons of cash for just to have it. You might be wondering what it is. Well, what if I told you that panty you're wearing could fetch you a handsome amount of cash with the right buyer. Sounds like a pipe dream, right? Well, it's true. It's all possible with Pantydeal.com.
---
3 Top Benefits of Selling Your Used Panties on Pantydeal
Every time you wash your panties and put them into your drawer, you could be flashing money down the drain, literally. Instead of washing them and storing them in your drawer, you can actually sell your worn underwear on PantyDeal.com and use the money to get new ones. Here are some benefits of selling your worn panties:
---
1. High Market Demand
According to statistics, there exists a good percentage of men who have sexual fetishes for worn panties. With such a good portion, you can be sure that there is a ready market for this product. For something that won't cost you so much, this is easy money, right? With a variety of men who have various specifications on how the panties should be, the market is inexhaustible. What's more, the more time you wear it, the more the price goes up. You could say that for every extra hour you wear your panties, the more money the buyer will pay to get it. Talk about sitting on a gold mine! What are you waiting for? Instead of paying someone to wash your laundry, why not log onto pantydeal.com, find a buyer, ship your used panty, and use the money to get more?
---
2. Low-Risk High Reward Business
Unlike other businesses where you have to input capital and expect to make huge profits (or losses), selling your panties on Pantydeal.com has no risks. What will you be risking? A panty that you bought yesterday? All you have to do is wear your panties then sell them to the highest bidder. In business terms, consider this a low-risk, high-reward type of investment where you monetize your natural resources.
---
3. Safe and Anonymous
The best thing about selling used panties on Pantydeal.com is that your identity and all your information is safe. No one can get hold of them. So you shouldn't worry about people stalking you around or bullying you online. While some buyers may want to see your face to spice up their erotic thrills, in most cases, buyers will only want to see the body wearing the panty. Nonetheless, your personal information will not be disclosed. Remember that the more photos you have, the more popular your product becomes and the more you can charge. Just take a well-detailed waist-down digital picture revealing all the details the buyer may want then send it to them or post it on your profile and see buyers stream in.
Start Earn money from used panties!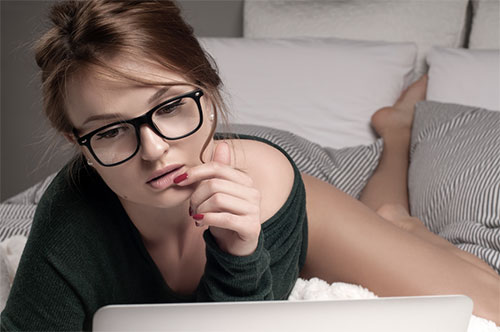 Your security is guaranteed, and all of our sellers retain the level of anonymity that has helped to make us the biggest marketplace for used panties. You can make extra cash for holidays or build up a booming business when you simply sellusedpanties to our extensive network of buyers. Direct orders are possible from clients who like your look, and all types of panty sniffers are catered for on this exciting and intimate marketplace. Perhaps you're a mature lady. We have hundreds of clients who adore glamorous ladies 'of a certain age', and they're all waiting to buy your used panties, stockings and lingerie. College students are always popular, and you can offer modest hipster panties, thongs, French knickers or lacy pants - as long as they're worn and used.
Yes. It's literally discreet and easy way to make money
Because your privacy and security is 100% assured, selling your used panties is discreet and profitable. We assure our panty fans of a real experience and our marketplace takes pride in being a place where genuine amateurs can offer the services and items they want. You can make money from home easily, so come and join in the adult fun and sell your used panties to our gang of gorgeous panty fiends. Chat rooms, video links and the option to create photo albums are just some of the tools at your disposal, enabling to profit from your panties from day one. One Woman's Used Panty is Another Man's Useful Aphrodisiac Just log in, get in touch with a buyer, sell your panties, and get your easy money. You can make a lot of money just by sitting around in your underwear. Create a seller's account today, and get to sell your worn panties at surprisingly great prices. Getting money has never been this easy!
Earn money from used panties
Do you know that you can earn extra cash quickly and easily and save on laundry at the same time? There are hundreds of buyers just waiting to purchase your used panties. Our online marketplace is one of the biggest of its kind, and we offer exceptional benefits such as your own private online store.
---
100% Safe and Anonymous
We take your privacy seriously and whether you're buying or selling used panties, all of your details are anonymous at all times. Every deal that you are a part of is guaranteed 100% safe and completely secure.
---
Shop System
Our unique ShopSystem allows you to enjoy all the advantages of your own private online store. Post articles with details of the goods and services that you would like to buy or sell, and set your own prices. Your own ShopSysytem and sedcard, plus a classified ads section are just some of the useful features that you can use to attract customers to you.
---
Multiple and High Market Demands
The world of adult entertainment and fun is at your fingertips, and you can sell a wide range of goods and services from your own private online shop. Sell digital goods including videos and photographs, or charge a fee for intimate private livecam sessions. Used panties are one of the most popular items that providers can sell but you can also sell other types of underwear and lingerie such as stockings or garter belts. Clothing, particularly fetish clothing such as leather and rubber is also in high demand.
---
Seller can expect New Costumers Daily
We have hundreds of panty sniffers who are just waiting to hear from you. Set up your online store and start selling today. You'll be surprised at how quickly you make money and you can take direct orders for future panties.
---
Sellers can Set their Own Prices
Set your own prices for used panties and adult services and items. You can set your own prices depending on the type of underwear, the length of time the panties have been worn or any number of unique, personal selling points that make your panties exclusive to you. This applies to all goods that you sell via your private online shop.
---
A great service for sellers
Our marketplace provides exceptional services for all sellers. Anonymity and privacy is guaranteed. You're free to post articles of your choice to advertise your services. Use a range of great tools and features to make setting up your own panty business even easier. Set your own rates and prices. Our exclusive ShopSystem is at your disposal and some of the benefits you can enjoy include - comp card, classified ads, picture album, video links, your own message system, chat for deals and communication with buyers.
---
100 % Safe and Anonymous for Sellers
Our marketplace is 100% safe; your privacy is guaranteed and sellers are anonymous at all times. We will never share your details and you are completely anonymous to clients at all times. No data is ever shared with third parties.