Interview with Rose Underland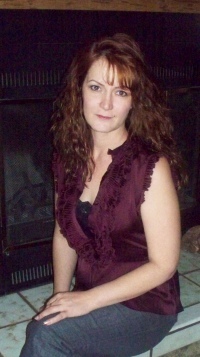 Interview with Rose Underland
1) What would you call your job yourself? Landry offerer? Panty saleswoman? Businesslady dealing with worn panties? Is there a term you're personally particularly fond of?

Just getting to know the site right now. But, I told a gentleman in the casino when he asked…."Just started a online business, X rated so far. But, I seem to be honest to a Fault sometimes.

2) For how long have you been working in this field? How did you find out about it in the first place? Tell me a little about your personal story and how you came to selling panties.

My daughter's friend is a member. She signed up. (too young and inexperienced shy) So she isn't on the site anymore.

3) Do you consider the job your main source of income or a sideline? What did you work as before you came to it? What other jobs and sources of income do you currently have?

This is hopefully a start to something more successful than most jobs I have held before. I currently am a in home care giver to my mom. She knows what I am doing and thinks it's great! I have in the past been cocktail server's for two casino boats in GA, and two gentleman's clubs! Seamstress, Customer Service Rep, Website design/owner and operator, and last I owned my own construction Business. Yes, I loved to boss my crew around… Smiles.

4) What criteria does a customer need to fulfill for you to consider him good?

I would like to believe all customers are good! But, there are some bad apples out there. They need to be polite, patient, and fast with payment so I can get them their product asap! And not a fake!

5) Tell me something about your average customer. What walks of life does he come from, how old is he, is he single or in a relationship? How can we imagine him?

It seems my customers seem to be of all ages and all walks of life. Relationship status is his/her personal business, nothing to do with me.

6) Tell me about your weirdest experience so far selling panties.

We all have our fetishes and I think it is only human. Weirdest experience wasn't selling panties, it was a older man who actually just wanted to fully OWN me in exchange for a very POSH life. Too bad really because if it weren't the wrong timing in my life I would have taken him up on his offer today. Included about $100k of surgery to make me look the way I and he wanted me to look. My own posh condo, new wardrobe from expensive clothing stores, a new CAR!, Art school to better my future. But the catch was he OWNED me. He was a high dollar swinger party host. Have you herd that one before? Bet not!

7) What about the people close to you, do they know about your job? If yes, what do they think of it and how did they react when they first found out? How did they actually find out about what you're doing?

I have a very small amount of people in my close circle of friends and family. They all know and trust me they love it. I have one older guy friend who keeps reffering more fems for me to send over. And now I have a new Pro-Photographer (in a different state until after holidays) and two male friends who are willing to be in the vid's (of course they would lol don't even need to ask really) As for anyone who might judge me for this … WHO CARES It's MY Life not theirs.

8) Did you ever fall in love with a customer or even find one of them attractive? Did any of them ever fall in love with you or show interest in you as a person?

I have not been here long enough to form that kind of bond but I know there is one out there who is a real great guy so far. I lost my Love almost 4 years ago. He would have loved this too…lol So love for me is probably not in the cards. LUST I do LUST over some, well at least the photos they post!

9) What's the biggest misconception about selling panties? What's the worst prejudice?

I assume the biggest misconception is that selling panties is gross. Everyone on EARTH has some fetish or addiction. I do not judge nor do I want to be the jury. The worst prejudice….Never asked anyone that question. I don't care about their opinion. If I did I would ask. lol

10) How important is staying anonymous to you? How serious do you take this aspect of your job?

There are some people I would not want to know. My Landlord for one lol. Other than that I figure it like this. "If you're on pantydeal and so am I what is the problem?" I always show my face if requested. I think guys are more comfortable with a Female when they know she is real.

11) Imagine a good friend of yours was considering selling her worn panties, too. Would you encourage her to do so, or would you rather not see her give it a try? If so, why not? Or why would you want her to tread in your footsteps?

I have already talked to a few friends who are joining soon! Since they would be local to me there might be some more fun to add to the offerings!

12) What tips would you give a lady who barely just began selling her worn panties?

Go to the tips for first timers. That's what has helped me. That and friend a lot of the top girls they are wonderful and give tips and advice most all of the time.

13) What do you enjoy most about selling worn panties, what makes fun to you and what has kept you doing the job until today?
So far everything has been ok. Still a newbe. I am 36yrs old … I didn't think there would be any interest in someone in my age category. But, I am finding they do very much so.

14) What don't you enjoy so much about the business? What are the downsides in your opinion?

A lot of men here want a whole lot for nothing. In my opinion the men shouldn't have to pay to be premium however, they should have to submit somehow that they are real buyers. With real money and aren't here to just have fun looking at pic's for their own pleasure for free. We aren't here to be free. Sorry but, that is the truth!

15) So what about your free time? What are your hobbies, what are you passionate about? What do you spend your time with when you're not online selling panties?

I am an artist. I love to paint large paintings. Hope to turn that into some income too someday. Love to watch TV, Garden, and renovate, redo furniture. I also sew. A LOT! When I finish unpacking lol I will be sewing some more. Maybe panties, costumes, outfits made to order!

16) What are your goals and wishes for the future, where do you see yourself in the long run?

I want to earn enough money to not have to worry about the bills anymore. Stress from financial issues is very hard on anyone.

17) Is there anything you've always wanted to be asked? Any questions that really need to be asked but that I forgot so far?
Not that I can think of right now but, I will let you know if I do later.

18) And what's the answer to these very important final questions? Any last words for us, anything important we didn't touch on so far?

I have to say "guys please be respectful! Pay when you say your going to pay. Don't ask for things to be given to you before there is clear understanding of what is being requested, the $$ figure agreed upon and don't be a flake if you're not answered in 3 seconds flat we have a lot going on our end with panty orders, custom photos and videos, so be patient and know that we will get to you in time. Posting a bad review just because it took more than a few hours to get back to you, not cool.
XOXO Rose Underland - click here to check out Rose Underland`s profile.
Ready to join Pantydeal for free?
There are dozens of features for members to enjoy after free registration. Stay anonymous: we never share data with third parties, and none of your personal details are visible to other users. An active and busy marketplace: with over 1,000,000 buyers and sellers already registered on Pantydeal, don't miss the chance to increase your income and join a welcoming community.