Dirty Panties Scent Zones Tutorial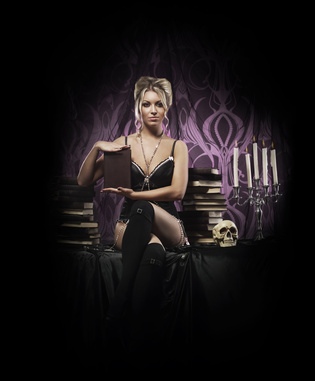 Our Dirty Panties Scent Zones Tutorial
Earning money online has never been as easy as making money selling worn panties online. The idea of panty selling is not new. In fact, the idea came up from Japan in the 90s. Currently, the concept has become more popular and a variety of sites like pantydeal are currently buying and selling used panties.
It is true that men always get excited by the whiff or odor of a woman. In the case of panty sniffers, the whiff on worn women panties gets them excited making them willing to purchase worn undies for a considerable amount of money.
The trick to getting more money for your panties
For any woman willing to sell worn panties, the trick to getting more money is learning how to best preserve the whiff on the worn panties. In order to perfectly do so, you need to first understand the different scent zones. Remember, the odor on these zones start to magnify after about two to three days of wearing the panty and it varies depending on where you are in your cycle.
Dirty Panty Scent Zones
The following are some of the known Scent zones:
Scent Zone 1: - This refers to the front part of the used panty that comes in direct contact with the vulva and the clitoris. The whiff in this region always tends to be the strongest, especially after clitoris stimulation from different degrees. The zone is characterized by yellowish/whitish markings. Panty sniffers usually find this region to have a whiff that has a high sharp note to it.
Scent Zone 2: -This zone corresponds to where the vestibule (vaginal opening) is located. It is where most discharge occurs; the whiff from this region is considered mellow. It is also detectable than the other zones and it is mostly used as a visual center of dirty panties.
Scent Zone 3: - This zone is located near the anal region of your panties. The odor from this zone is one characterized by a deep musky smell. The zone is highly favored by refined sniffers as women tend to slowly perspire in this region, which intensifies the zone's aromas. In addition, the area of the panties comes in contact with a region that is beneath the apocrine gland and according to evolutionary biology, the region communicates readiness for mating in addition to overall health.
In conclusion:
Lastly, in as much the whiff on your sexy worn panties is important when it comes to pricing, packaging is also important. Panty sniffing always gives a different level of excitement to sniffers. The best way to pack your used panties is to first wrap the panty gusset in a wax paper and then using a plastic bag or a vacuum seal so as to both preserve the panty's odor as well as moisture.
Join Pantydeal for Free
There are dozens of features for members to enjoy after free registration. Stay anonymous: we never share data with third parties, and none of your personal details are visible to other users. An active and busy marketplace: with over 1,000,000 buyers and sellers already registered on Pantydeal, don't miss the chance to join an exciting community and increase your income.