Everything You Need to Know About Vagina and Clit Piercings
Benefits
|
Risks
||
Clitoral Glans Piercing
|
Vertical Hood Piercing
|
Horizontal Hood Piercing
|
Triangle Piercing
|
Princess Diana Piercing
|
Christina Piercing
|
Labia Piercings
|
Fourchette Piercing
|
Princess Albertina Piercing
The phrase "vagina piercing" might make you wince. We don't blame you. When it comes to female genital piercings, there seem to be more questions than answers. What's a Christina piercing? What's a VCH piercing? Do clit piercings affect sensitivity?
Your questions will be answered very soon!
To most vulva-owners, female genital piercings are terrifying. But also... intriguing.
Why? Probably because our genitals are sensitive and private. The thought of poking a metal rod through them can make us squirm. It's the sensitive and private nature of genital piercings, however, that also makes them so popular - and so shrouded in mystery.
Different vagina piercings - they're more popular than you think
When people talk about "vagina piercings", what they actually mean are "vulva" or "female genital" piercings.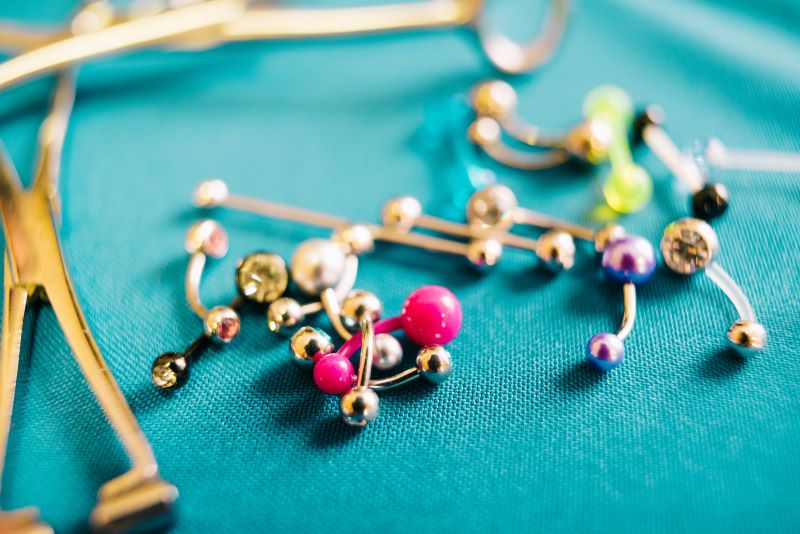 Different vagina piercings are done on and around the female genitalia for aesthetic or sexual purposes. The widely used term "vagina piercing" implies piercing inside the vaginal canal. But this is not actually a type of vagina piercing.
Common types of vagina piercings include clitoral hood, labia, and mon pubis (pubic mound above the clit) piercings.
Most people think genital piercings are extreme or only for super-kinky people. That's not true! More and more people with otherwise "normal" sexual interests are choosing to get their bits jeweled. Why?
Female genital piercings: The benefits
There is a load of reasons someone might decide to get their genitals pierced. And, as with other types of body art, everyone will have their own unique reasons. Here are some common ones.
They look great
Are you wondering what a Christina piercing is? It's a vagina piercing that's known for looking really great.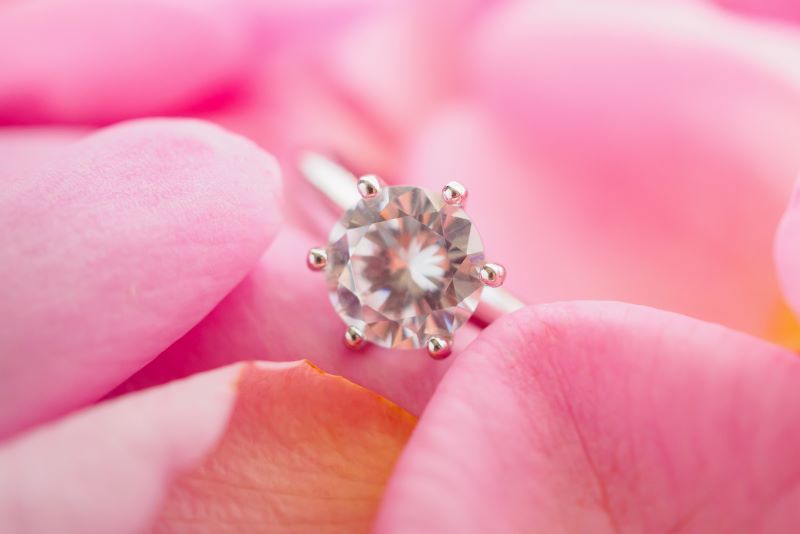 Many people get their bits pierced entirely, or in part because they like the way it looks. Some people get genital piercings for the same reason you'd get your ears pierced, get a tattoo, or a haircut.
Vagina piercings can be stylish and aesthetically pleasing to yourself and your lovers. Who doesn't like to feel blinged up?
Individuality and confidence
This is also another reason many people get piercings, tattoos, and haircuts. Not only do they make you look great, but they make you feel great.
Piercings are an expression of self-identity. They can make you feel like you're taking control of your body, leading to enhanced body and sex-positivity. They can enhance your confidence both in and outside the bedroom. Imagine walking around knowing you've got a naughty secret?
Enhanced sexual pleasure
Yes, the rumors are true. Vulva, specifically clit, piercings can massively increase your and your partner's sexual pleasure. What is a VCH piercing? Does a clit piercing affect sensitivity? Yes - in a big way.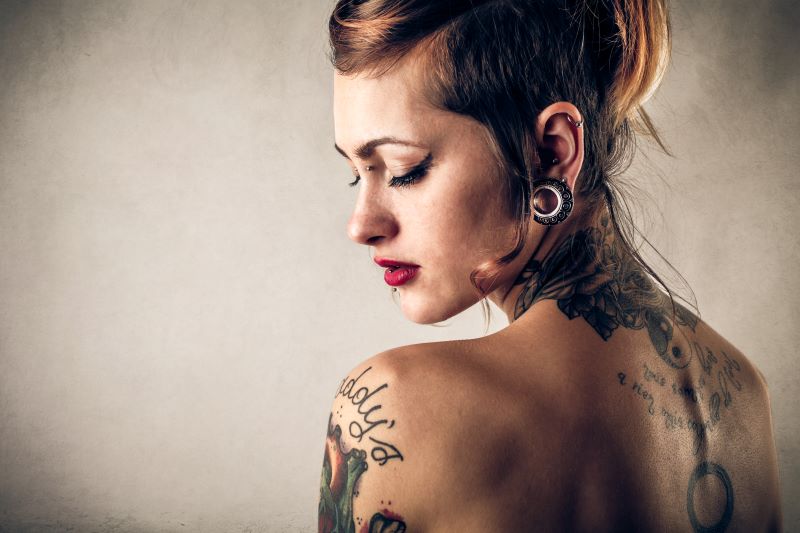 Piercings that rest on or come into contact with the clit add extra stimulation to this already sensitive part (hello, 8,000 nerve endings!). This can lead to more frequent and more powerful orgasms.
Piercings that are placed near the vagina opening can also provide extra pleasurable stimulation to a partner with a penis during penetration.
The risks
Vulva or vagina piercings carry similar risks to any other piercings: infection, allergic reaction, nerve damage. But these piercings are considered riskier because there's a chance they can be damaged during sex, and because they're on a more unique body part. (Would you rather lose sensation in your clit, or your ear? Us, too.)
But as with other piercings, the chances of anything going wrong are slim if you go to an experienced practitioner and take proper care of your piercing. The usual rules apply: regular cleaning, hygiene, and hand-washing, as well as no pools, oceans, or hot tubs for a while.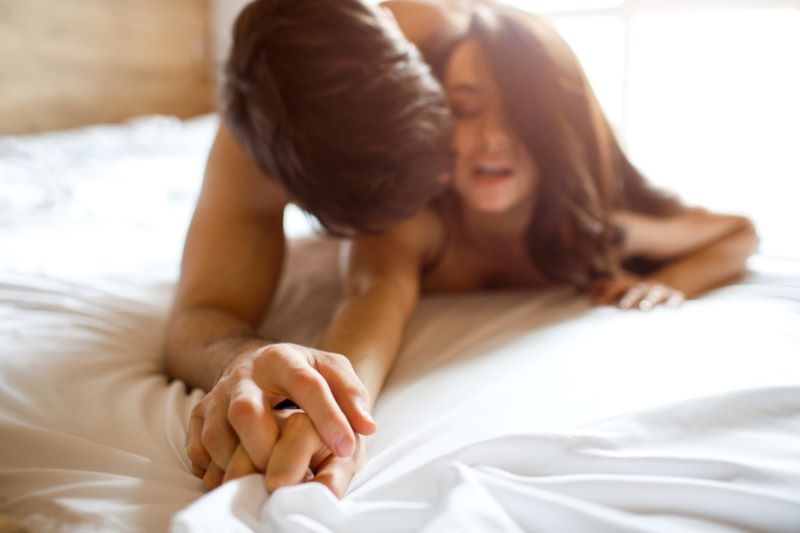 It's generally advised to wait at least 2 weeks before having sex (preferably longer), to use protection, and to bear in mind these piercings take at least 4 weeks to heal - though often longer. Listen to what your piercer tells you to do or not do.
The main types of vagina piercings
There is a whole range of vulva piercings to choose from. Before you say yes to the first one you like the look of, research the qualities of each piercing type according to your needs.
Do you care more about the look or sexual pleasure? Do you want a clit piercing that increases sensitivity? Do you want one that heals really fast? Do you want the least invasive one? Take the time to educate yourself - your vulva will thank you.
Clit piercings
These are the most common female genital piercings, and there are a few different types - clitoral hood piercings being the most popular. Some clit piercings increase sensitivity more than others.
Clitoral glans piercing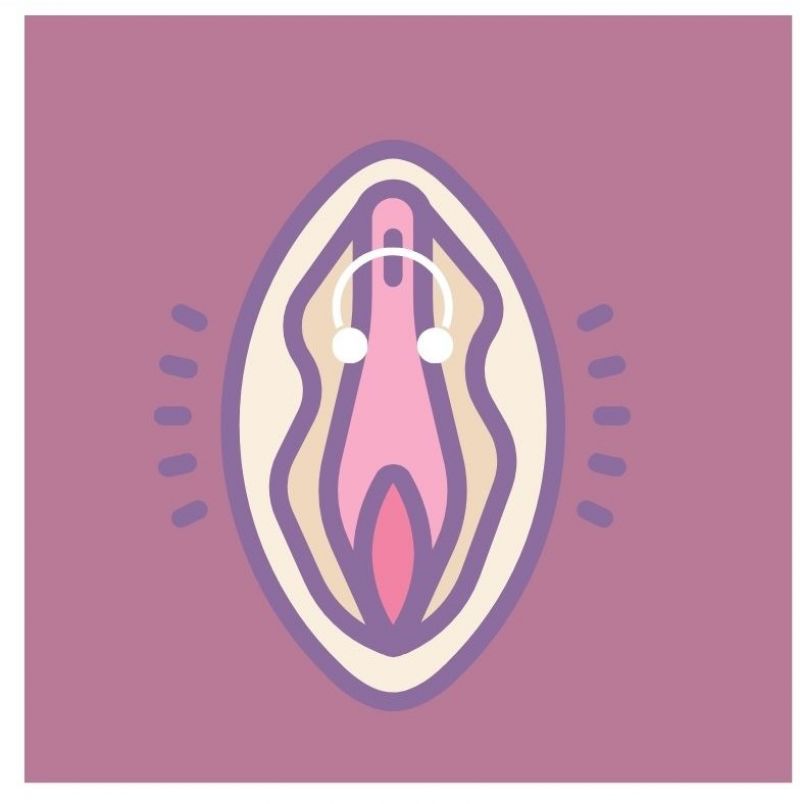 The clitoral glans piercing is the only clit piercing that actually goes through the clit. It's not very common because few people have a clitoris big enough to be pierced. Plus, it carries more risk than other vagina piercings. But, it can have a huge impact on clit sensitivity.
Vertical hood piercing (VCH)
What's a VCH piercing? It's one of the most common clit piercings. It goes vertically through the clitoral hood and rests on top of the clit. And it's not too painful to get done. Does a clit piercing affect sensitivity? This one definitely does.
Horizontal hood piercing (HCH)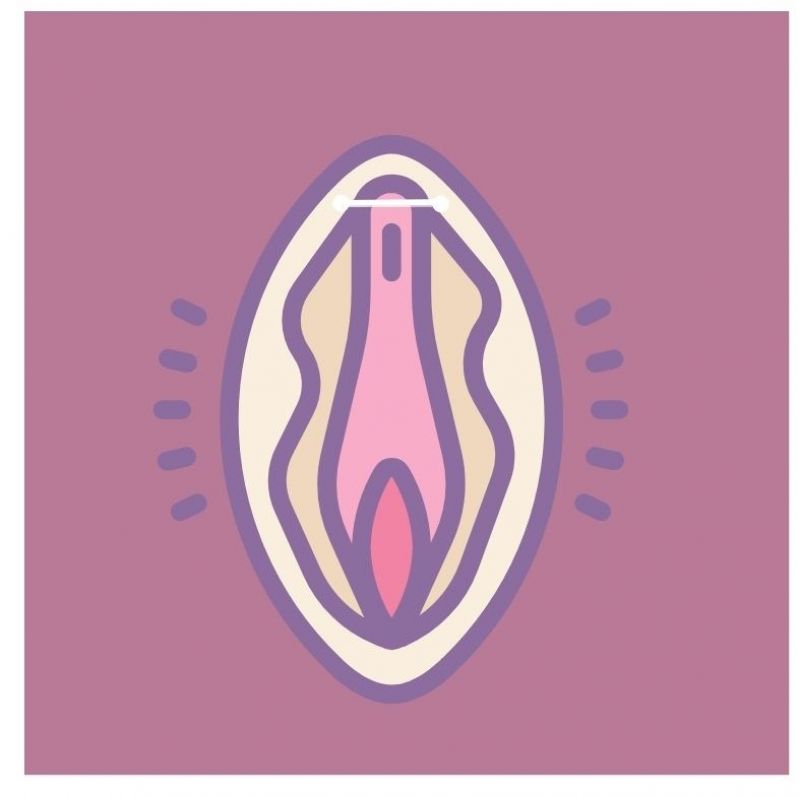 The HCH is similar to the VCH, but, you guessed it, the piercing goes from one side of the clitoral hood to the other. The HCH doesn't provide quite as much extra stimulation as the VCH. It's usually for aesthetic purposes.
Triangle piercing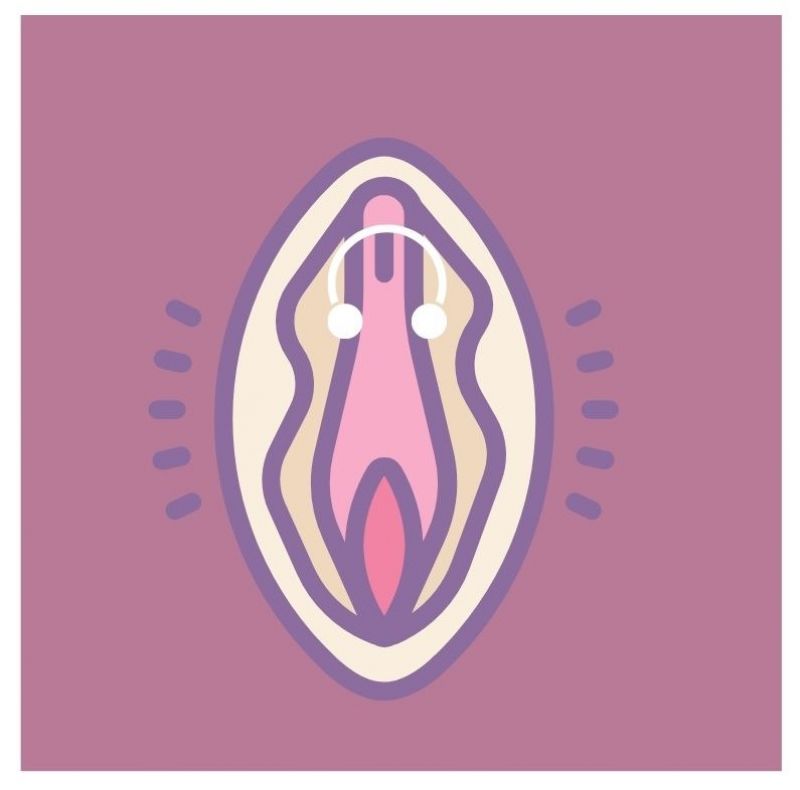 The triangle piercing is also uncommon because your clit needs to protrude in a specific way to have it done. This piercing is done horizontally across the base of the clitoral hood, underneath the clitoris, and near the inner labia.
It's pretty painful to get done as the piercing goes through more nerves and tissue. But it's also very sexually pleasurable because its positioning means it stimulates the clit from behind
Princess Diana piercing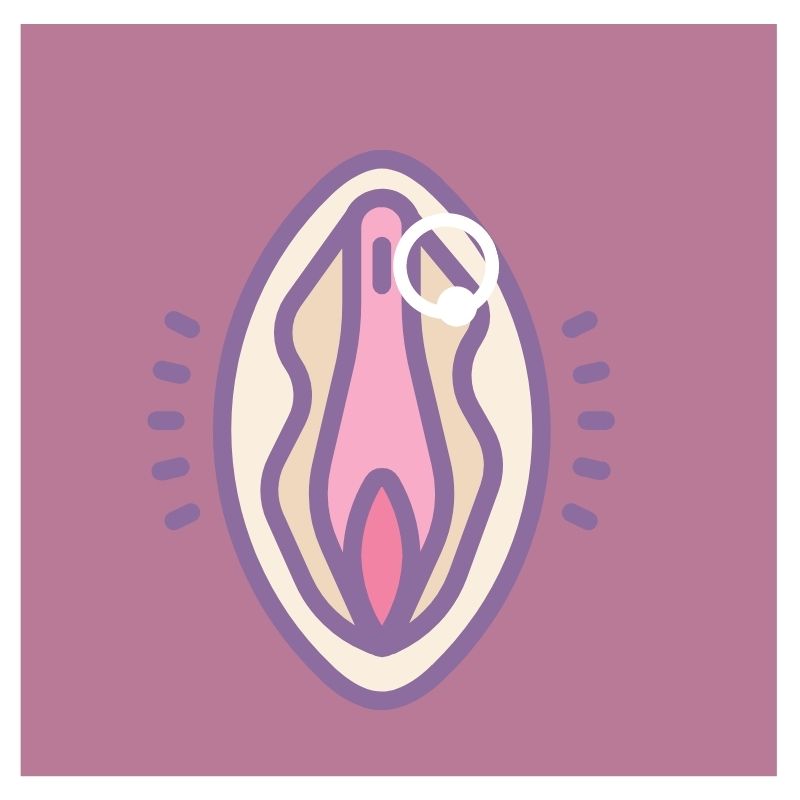 The Princess Diana piercing is similar to the VCH, just over to one side. It's common to get one on each side for symmetry, but that's up to the individual. Again, its positioning makes it good for enhanced sexual pleasure.
Christina piercing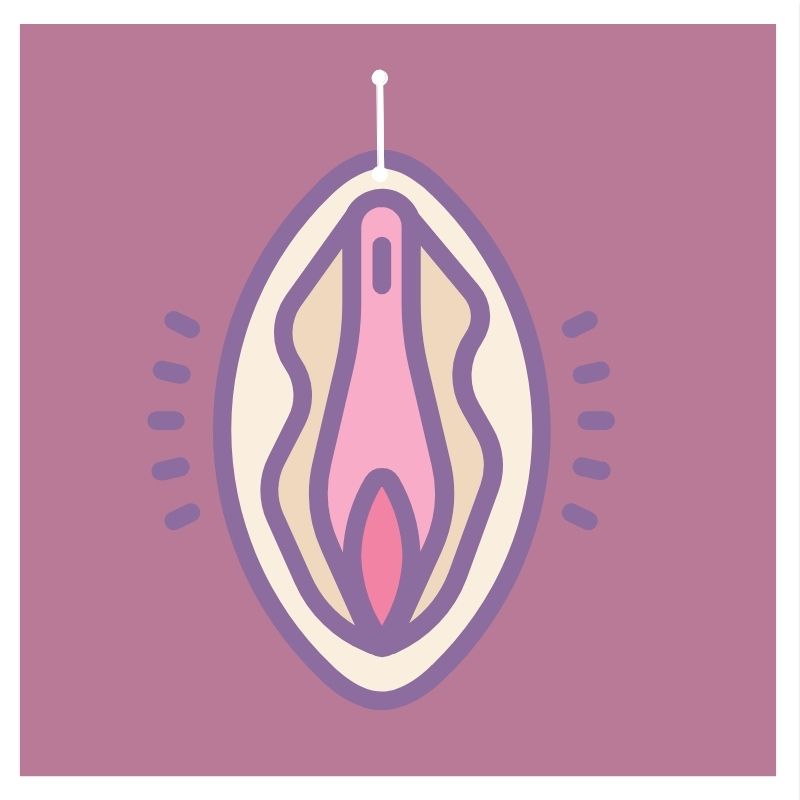 The Christina piercing is done on the mons pubis. In other words, on the pubic mound above your vulva and clitoris. The bottom of the jewel rests at the top of the labia. It doesn't add much extra stimulation but is popular for its appearance.
Labia piercings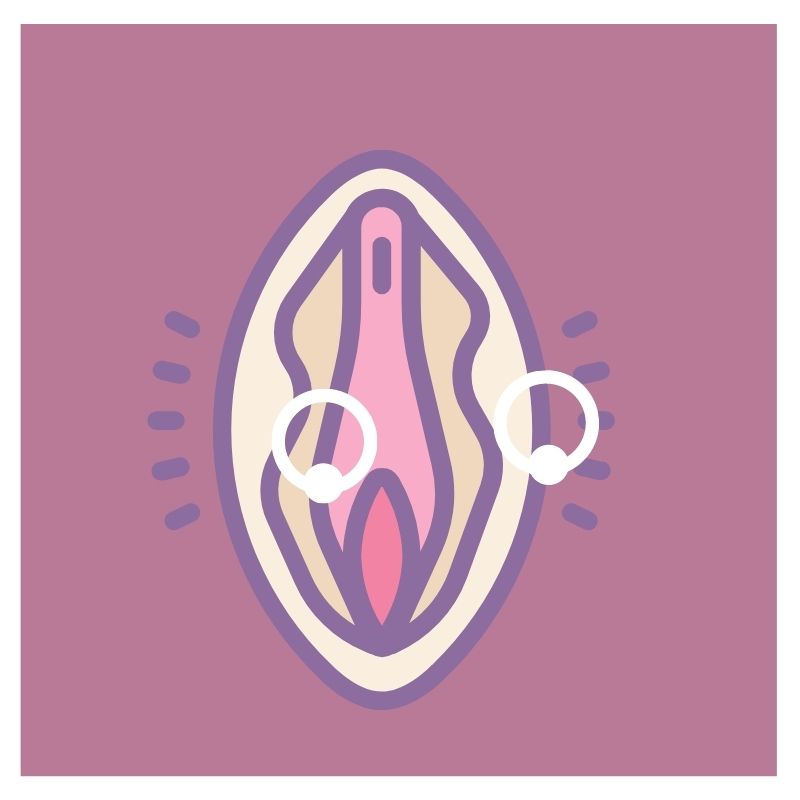 Your outer labia and inner labia can be pierced - just like any other part of your body! You can get one or both sides done, but your lips have to be long enough, so it can't be done on everyone.
Labia piercings don't necessarily increase sexual stimulation, but can if they're placed close enough to the clitoris.
Fourchette piercing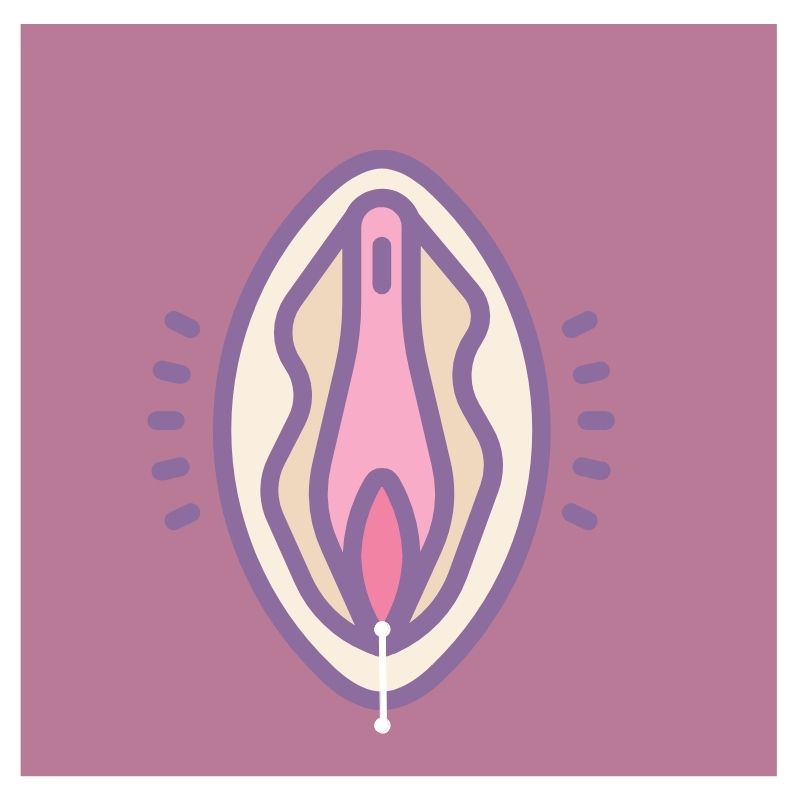 This piercing is at the back entrance of the vagina, near the perineum (the space between the vagina and anus). This one is also rare as few people have enough available skin in this area to be pierced.
It is good for stimulating you and a partner with a penis during sex.
Princess Albertina piercing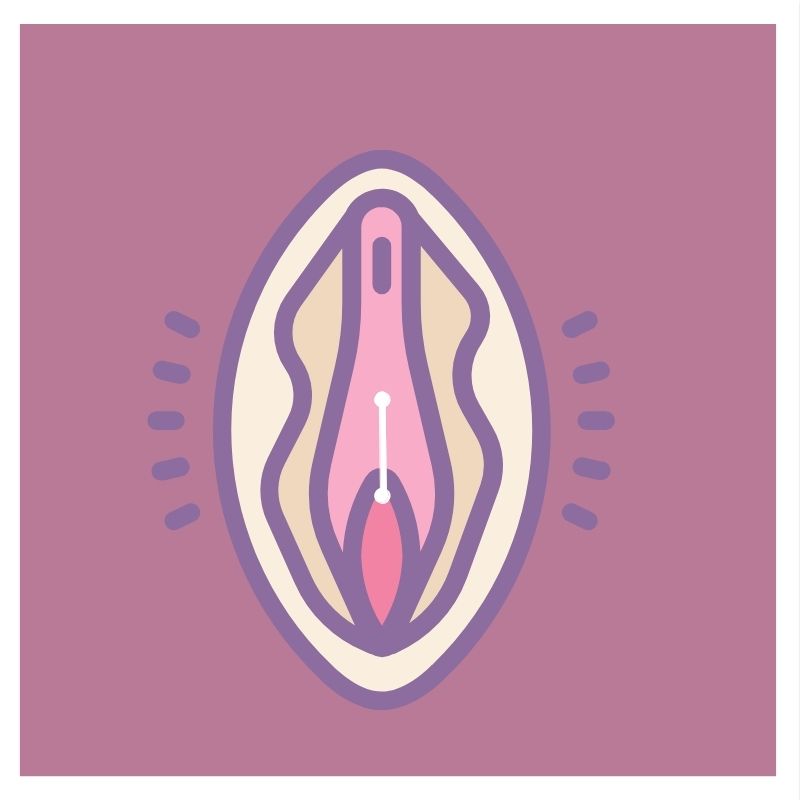 The Princess Albertina is the vulva counterpart of the famous Prince Albert piercing - a piercing that goes through the penis urethra and the underside of the head.
The Princess Albertina goes through the urethra and exits through the vagina. It's great for sexual stimulation for you and a partner with a penis but is more invasive and risky than some of the other vagina piercings, making it less common.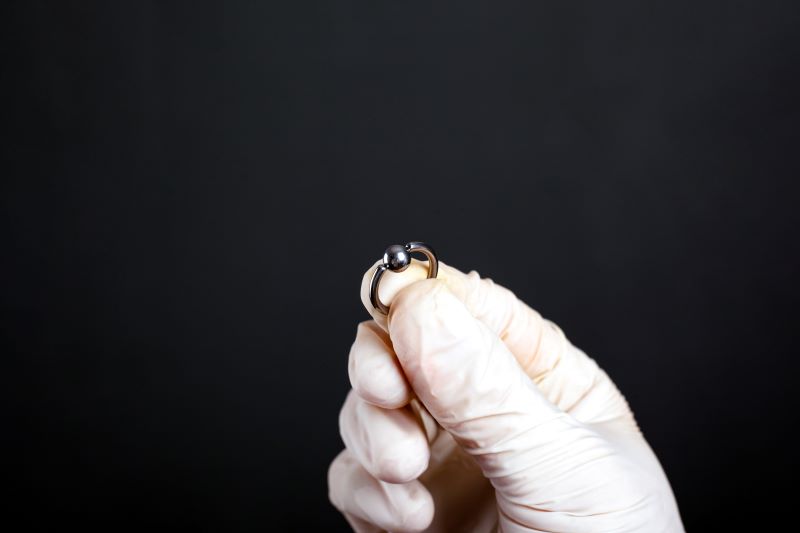 Now you know all about the main vagina (vulva) piercings! Have you gone from wondering what a Christina piercing is, to thinking, when do I get one? Or has clit piercing's effect on sensitivity won you over?
If you do get a vagina piercing, don't forget to take proper care of it. Remember: safety is sexy. And so are piercings!