Treat Your Sub Right: 20 Sexy BDSM Punishment Ideas
BDSM punishments combine pleasure and pain in the best way possible. Are you looking to add an extra dimension to your dom/sub relationship, or curious to learn more about the varied ways you can 'punish' your sub (or enjoy getting punished)?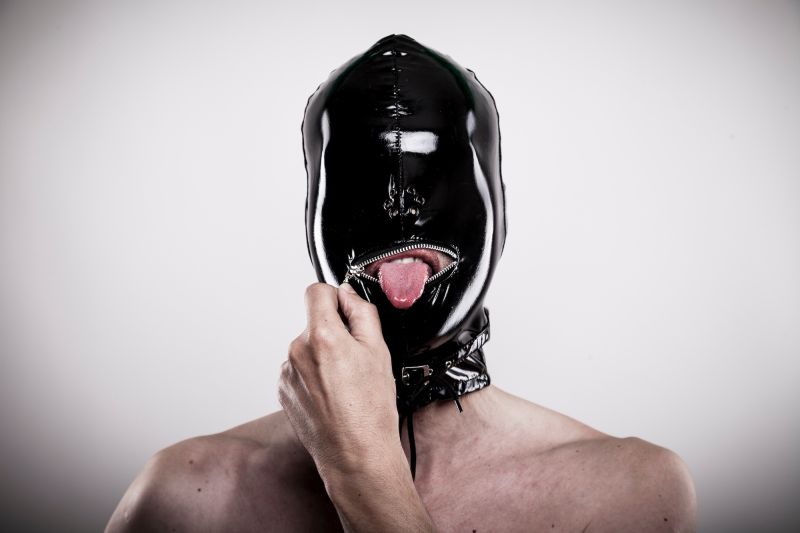 What are BDSM punishments all about?
BDSM is a kinky sex practice that stands for Bondage, Discipline, Dominance, Submission, Sadism, and Masochism. BDSM sex involves a power dynamic comprised of a dominant person and a submissive person, though these roles can switch.
The consensual power dynamic of BDSM sex is established in part by rules, and, when rules are broken, punishments.
Of course, BDSM punishments are very different from other kinds of punishments because they are enthusiastically consented to by the giver and receiver, and they are part of the role-play BDSM scenario you are in.
BDSM punishment ideas will vary in different relationships and scenarios. BDSM punishments cannot be given out randomly or without prior discussion. They have to be agreed upon by both parties beforehand in accordance with your desires, limits, and specific relationship type.
For example, you might be a bratty sub. In this case, your role is to purposefully challenge your dom, regularly break rules and receive punishments as part of the fun. Alternatively, you might be a more obedient sub who genuinely wishes to avoid being punished.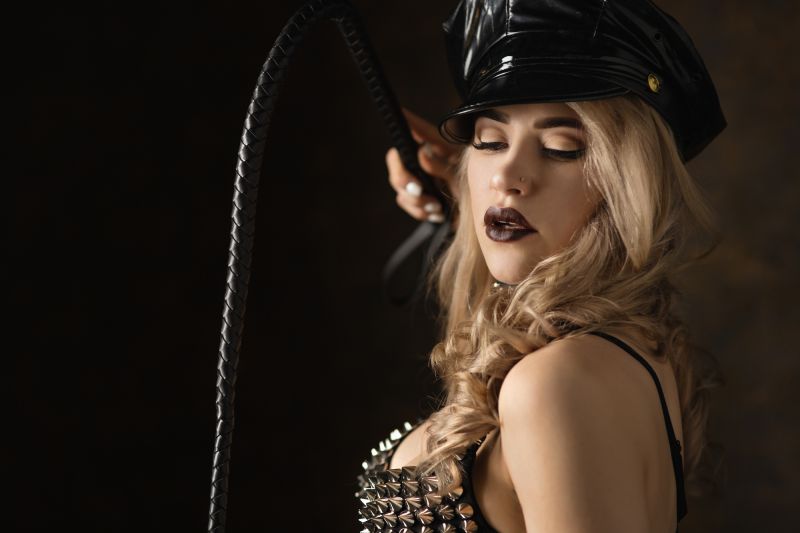 What are good BDSM punishments? A good punishment will 'fit the crime', in other words, be reasonable and justified, will have appropriate timing, be already agreed upon with the sub with your shared pleasure in mind, and the sub will know exactly why they are being punished.
Safety and consent
Safety and enthusiastic consent are essential to any BDSM practice but especially punishments because they have the potential to be physically or mentally harmful.
That's why every act must be discussed, agreed upon, and desired by the dom and sub before anything happens. Safewords should be established so the play can be stopped at any time, and aftercare is crucial.
20 BDSM Punishment Ideas to Get Your Heart Racing
1. Spanking
Spanking is a punishment that's as old as time, and that's why it has such long-lasting appeal: it makes you feel naughty in the hottest way possible. 2. Sensory deprivation
Sensory deprivation play enhances sensation but can also make the person with the blindfold/earplugs feel pleasantly vulnerable and trapped.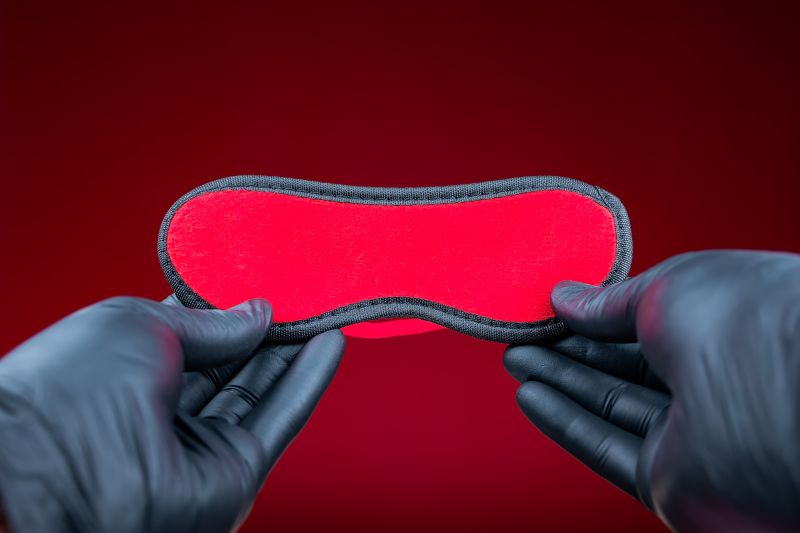 3. Doing chores
This BDSM punishment idea might not seem as sexy but it is incredibly practical and will ensure a sub never misbehaves again.
4. Wearing a collar
Take this punishment a step further by attaching a leash and walking your sub like an animal. The total submission is sure to turn you both on.
5. Tickle 'torture'
Some people love to hate being tickled. Ensure the sub knows how to stop this BDSM punishment at any time as it can be mentally intense.
6. Kneeling
Like spanking, kneeling is another powerfully symbolic gesture of submission. Tell your sub to get down on their knees and ask for your 'mercy' or stay there while you ignore or sensually tease them.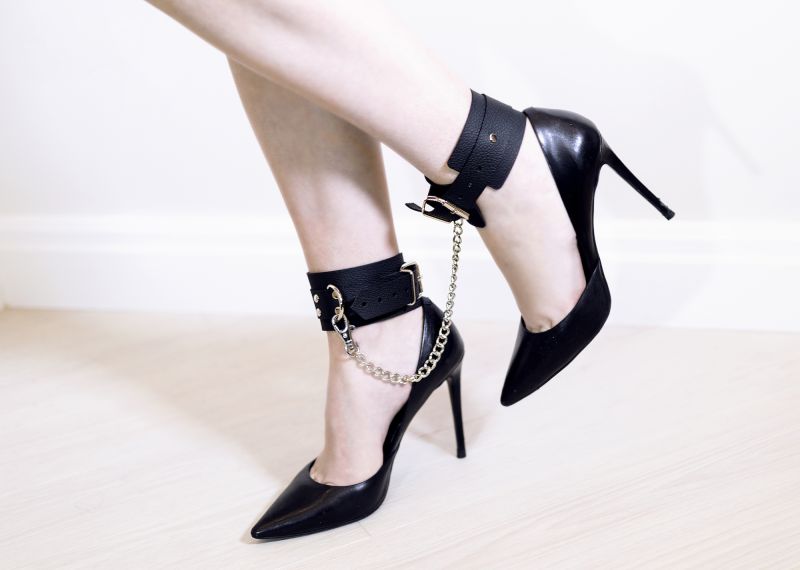 7. Bondage
This is another classic punishment for subs that can incorporate things many kinksters enjoy. Personalize it according to what you both desire. Handcuffs? Ankle cuffs? Ball gags? Is their whole body tied in rope or chains?
8. Human furniture
This punishment for subs is all about erotic humiliation. Some subs have a kink for being totally at their dom's mercy so will enjoy being 'forced' to be their lover's footstool, for example.
9. Foot Worship
Whether or not either of you has a thing for feet, foot worship is another act that will put your sub in their place. Their sexy punishment can be to bow at your feet, rub, or even lick or kiss them.
10. Oral submission
A very satisfying punishment for subs is 'forced' (always with enthusiastic consent) oral sex, AKA facesitting or 'queening'. You hop on top and they have to make you orgasm. Can you think of a funner punishment?
11. The ultimate tease
Many punishments for subs are about denying pleasure, and in doing so, creating tension and even more pleasure.
A BDSM punishment idea that will make you feel totally powerful is driving them wild with longing. This can be making them watch you strip or masturbate while denying them the ability to touch you or themselves.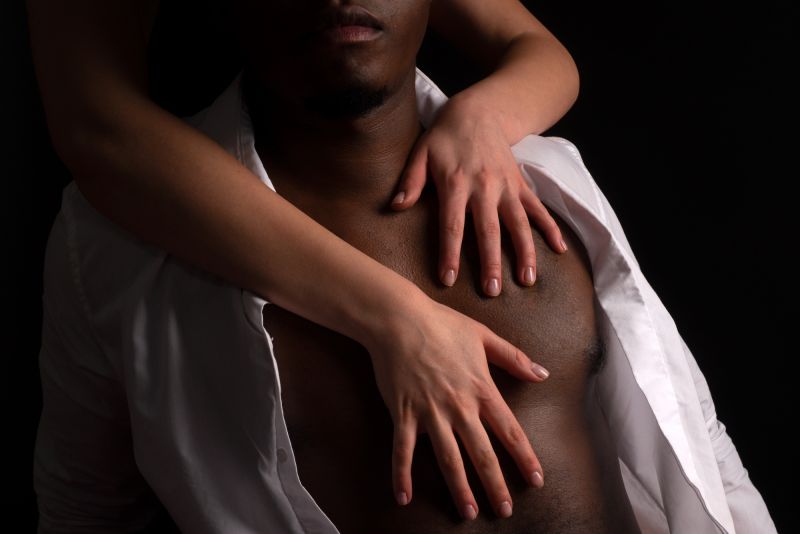 12. Nudity
A fun (and chilly) sub punishment is making them strip off all their clothes for however long you choose. This is another form of erotic humiliation that will make them feel vulnerable and exposed, and both of you totally turned on.
13. Orgasm denial and chastity
Denying a sub the ability to touch themselves or orgasm is a BDSM punishment idea that will make them swear obedience and beg you to let them reach the finish line. Chastity can last as long as you want it to last, depending on how badly they behaved… 14. 'Forced' orgasm
This punishment for subs is the opposite of orgasm denial. It can be a punishment in the sense that the sub has to give up total control over their body. Of course, it has its obvious plus sides…
15. Remote control toys
This is a great long-distance punishment for subs. If your sub has misbehaved, they must use a remote control sex toy, like a love egg, and let you control it from a distance. Up the ante by making it happen in public.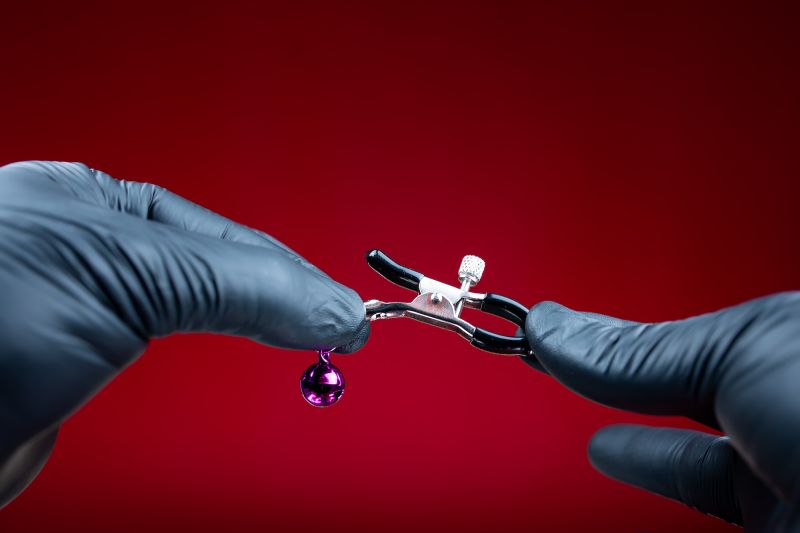 16. Nipple clamps
Nipple clamps provide a pleasurable type of pain that can be perfect for a kinky punishment. If you desire, you can explore different kinds of genital clamps, too.
17. Cuckolding
If a sub is into cuckolding and you're looking for a more hardcore erotic humiliation punishment, this could be a good way to go. 'Making' your lover watch you with someone else will make sure they don't step a toe out of line again.
18. Temperature torture
Already discovered the joys of temperature play? Introducing an ice cube or hot wax to the bedroom can toe that delicious line between pain and pleasure and keep your sub on their toes.
19. Mark of shame
If your BDSM role-play relationship extends beyond the bounds of the bedroom, you can give your sub a memorable punishment by writing something on their body with a marker pen, such as a tag of ownership, or an indication of how they broke your rules.
20. Writing lines
This is another old-fashioned punishment that isn't quite so sexy but will certainly get a sub to behave. Get them to write a certain amount of lines to prove their dedication to you. You can pick the lines: I will show my Mistress complete obedience…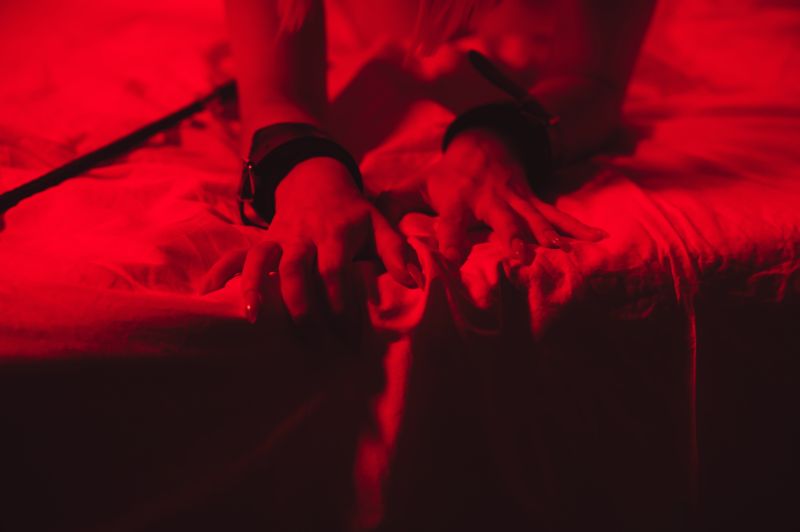 Those are our 20 favorite BDSM punishment ideas. Never forget that these punishments are all in the realm of the BDSM role-play, and nothing can happen that hasn't been happily agreed to by all parties.
Because BDSM punishments can be physically and mentally intense, aftercare is crucial. Once the play is over, make sure you talk about what you liked and didn't like and take the time to cuddle, reconnect and make sure everybody leaves feeling good.