9 Things Your First BDSM Contract Should Include
Yes, we all know 50 Shades of Grey and the BDSM contract that defined their sexual relationship. But do we know what a real dom/sub contract should include, or why they're so important?
What is a BDSM contract?
A BDSM, "slave", or dom/sub contract is a written agreement between people with a kink for dominance or submission that details the specifics of their relationship. A BDSM contract can apply to an entire relationship or just specific sexual scenarios.
After negotiating and discussing desires and limits, each party agrees on extensive details of their interactions, including dom/sub (or switch) responsibilities, sexual and kinky acts, hard and soft limits, and more.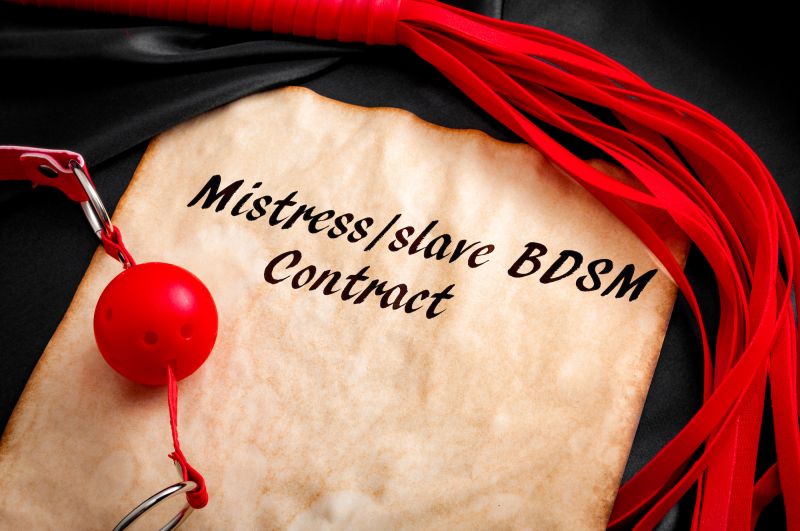 Like a conventional contract, it has to be signed, dated, and have the full consent of each party. These dom/sub contracts aren't set in stone - or legally binding. They can be updated at any time with the consent of both people.
You don't need a dom/sub contract for every BDSM play session you have. However, they are a useful way to have clarity and ensure everyone is happy and knows what's about to go down.
Kinky submissive contracts can be very sexy. Why? Because they reaffirm and extend the BDSM role-play aspect of your play, making the power dynamics you both find sexy feel more real.
Plus, all that talk about what you want to do to each other is seriously good foreplay.
9 Things Every Dom/Sub Contract Should Include
1. Roles and responsibilities
After you've written your names, the first thing to do is establish your respective kinky roles and responsibilities toward the relationship and each other.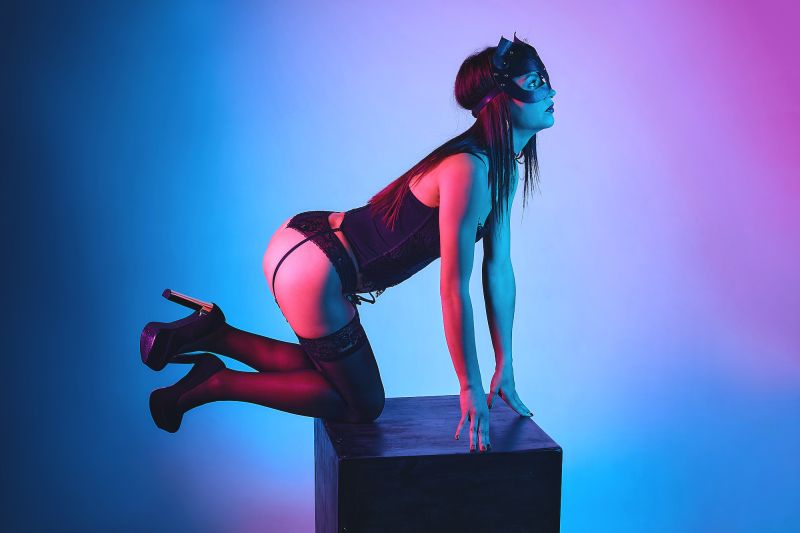 Who is the dominant and the submissive? Do you switch? If so, when and how? How will you both fulfill those duties? By giving commands or following orders? Being respectful and punctual?
You can specify these role dynamics further. Are you a bratty and challenging or adoring sub? Are you a tender, romantic, rough, or erotically humiliating dom? How will you both act these parts effectively?
2. Activities and play: sexual, physical, psychological
This is an essential part of your dom/sub contract that outlines what will actually happen in your play sessions based on what you both desire.
What BDSM activities will you agree on? Do you have shared kinks? Will you have punishments and rewards? Will there be "training?
Bondage, spanking, choking, shibari, JOI, cuckolding, chastity, breath play, exhibitionism, verbal teasing, voyeurism, foot fetish play, latex or leather, temperature play… The list goes on.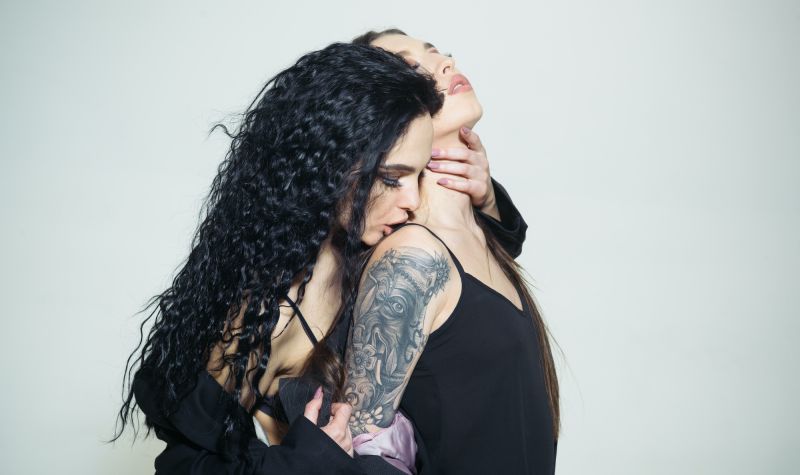 What kind of sex will you have, if any? Again, agree on your shared desires. Face sitting, oral sex, penetrative sex, anal play, fisting, edging, double penetration…
What toys will you use, if any? Anal toys, dildos, floggers, ropes, handcuffs, spreader bars, blindfolds…
Are there specific fantasies or role-plays you want to act out? Age play, pet and owner, cosplay, erotic massage, police officers, royalty…
3. Hard and soft boundaries
Boundaries are crucial for any type of kinky play because it has the potential to cross personal limits and result in physical or emotional harm.
Discuss and agree on your boundaries. Soft boundaries include things you're curious but hesitant or unsure about. These things can be explored during play, but slowly and respectfully, and only if the sub is happy to be flexible with this boundary at that moment.
Hard boundaries are things you are 100% not willing to do. They should never be pushed or tried when someone is intoxicated or coerced. Hard boundaries could be instances of hardcore play, like fisting or flogging, but they can also be anything you don't want: hair-pulling, specific name-calling (that could be triggering), or penetrative sex.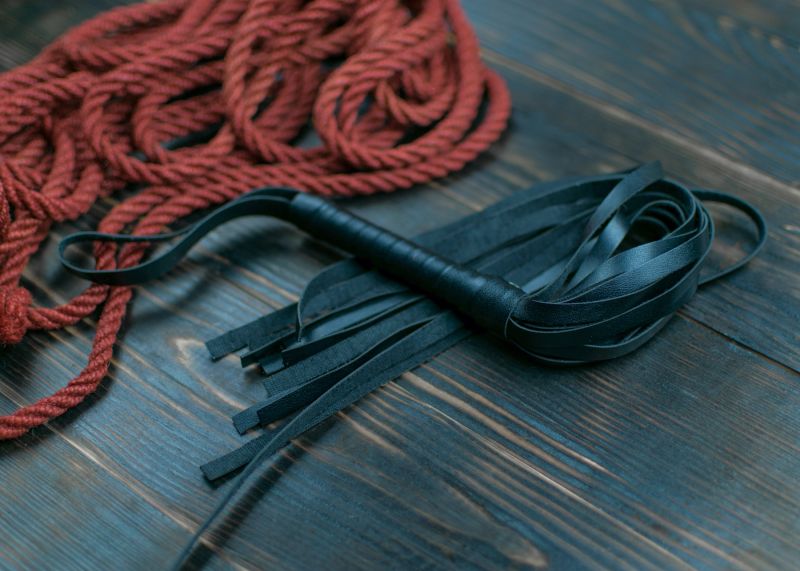 4. Safewords and signals
Any kinky play requires a safeword to signal someone is uncomfortable and wants to stop. Safewords and non-verbal signals must be agreed upon in a dominant and submissive contract beforehand, and play must cease immediately if someone uses one.
5. Names and dirty talk
What will you call each other during your sexy role-play sessions? Mistress? Master? Sir? Queen? Good girl? Good boy?
Agree on what turns you both on and reaffirms your power dynamic. And decide what names or phrases, if any, turn you off or make you uncomfortable.
6. Health, safety, and hygiene
Having a BDSM contract with someone means you have an intimate relationship - physically, emotionally, sexually - and one that has the potential for health risks.
You can agree on what safe sex methods you'll use with each other (and other people), regular STI testing, not sharing sex toys, and personal hygiene (like making sure your bodies and genitals are clean).
And make sure to practice safe, sane, and consensual BDSM play, especially when physical limits like breath or impact play are involved.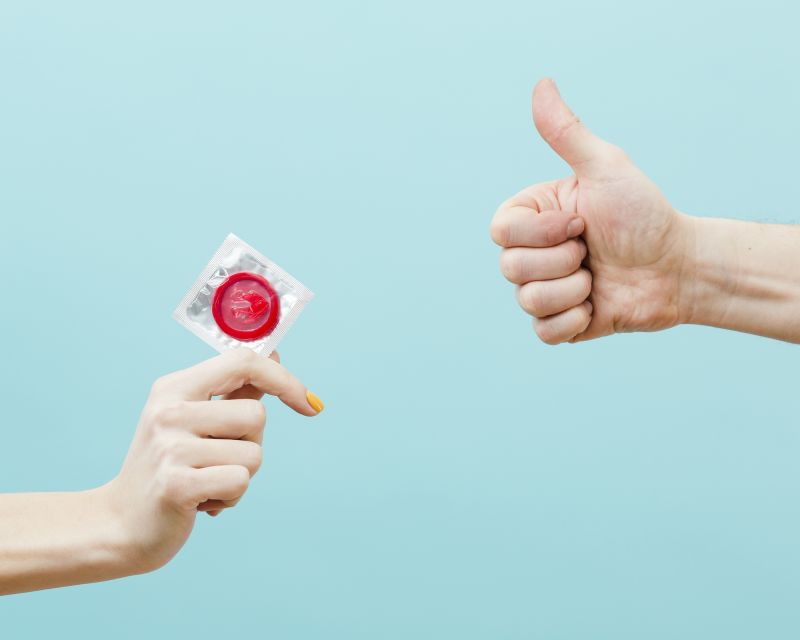 Disclose any medical conditions, mental health issues, or triggers that could influence play. Are you allergic to a type of lube or condom? Are you emotionally triggered by certain words or sensations? Do you wear contact lenses? Have asthma, claustrophobia, diabetes, or a physical injury that a dom needs to bear in mind
7. Where and when
Where will your scenes take place? At someone's house? At kinky parties? In a specially chosen kinky-friendly space?
Agree on how often you will meet up, and to what extent your contract infiltrates your "normal" lives. How will you signal when someone wants to meet up? A kinky codeword?
You should also agree on a timeframe for ending or updating the dominant/submissive contract.
8. Aftercare protocol
Aftercare is as essential as the play itself. BDSM scenes can leave people feeling strange, especially if it's physically or psychologically intense.
Agree on the aftercare you both need after a session ends: talking and giving comforting words, checking in, cuddling, sharing food or drink, or tending to any physical marks.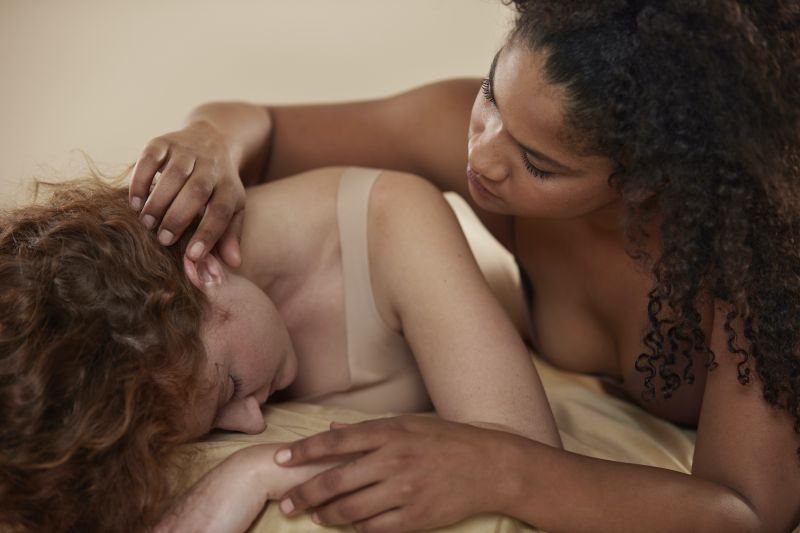 9. Consequences for broken rules
What happens if someone breaks your BDSM contract rules? This would mean serious consequences and likely the end of the agreement because ignoring these rules means disrespecting consent.
This is not an exhaustive list of everything your BDSM contract should include, but it covers the basics. Most dom/sub contracts go into extensive detail and are catered to your relationship situation and personal needs.
This will be the most arousing signature you'll ever write, trust us.