The golden goddess: Sabrina Collins Interview
The golden goddess: Sabrina Collins, known here as realsabc.
I am barely 21 years old - a Latin girl from Venezuela, a small country in South America, just between Brazil and Colombia. I am a very shy person (even if you don't believe it), but when I put the camera on I become a completely different person, a person who wants to make you cum all day long looking at my sexy body and smelling my delicious scent.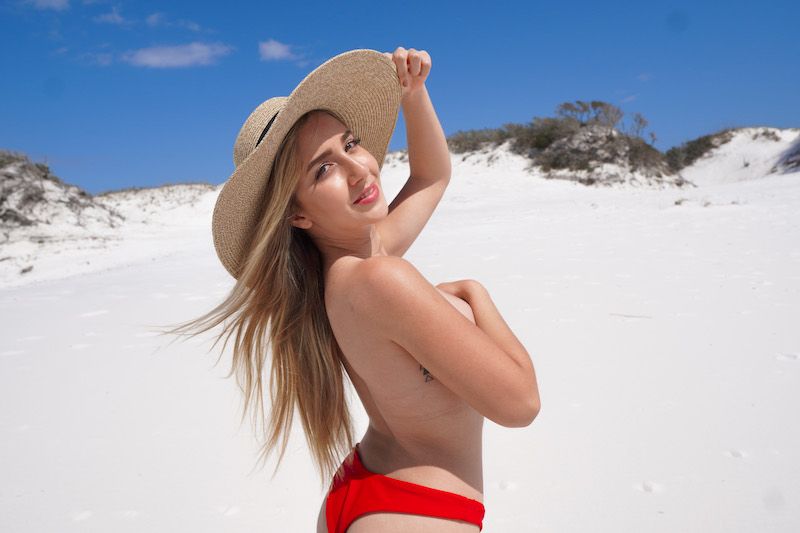 PD: When did you start selling your panties, and why?
I started selling my panties when I was finishing High School, during my last year. I had plenty of free time and I spent it watching TV, until one day I saw a series called "Orange is The New Black". It got my attention from the first moment - I saw the 3rd season and it just opened my mind and I discovered that women really sell their worn panties to people.
I couldn't believe it until I searched on the internet and it was true. I looked through the most famous sites to sell my panties and the one that fit me and that I really liked was Pantydeal. I created my profile and just looked through the site to see how it works. I guess I start selling on here because I am a very curious person and I wanted to experience this. Also, I needed the money since I lived in a very poor country, and it was hard to handle the living costs there.
PD: What has made you continue selling your panties since then?
After some years, this became my whole life, literally. I have made friends here, got some fetishes, I enjoy my time here, have fun, and also make money. So what really makes me keep selling my panties is the satisfaction of the people who get my items and services. To see and hear that they love it, and want more... That is really a push, and I want to always give the best of myself thanks to this, and thanks to you!
PD: Is there anything that would make you stop selling your panties in the future?
I don't think I want to stop. I have never thought about it before. I love what I do, and while I love it, I'll keep doing it.
PD: Do you have any other jobs? If yes, tell us about your work and how panty selling fits around your work-life.
This is my full-time job. I used to have another job, I was a waitress, but I left. All because I said to myself: if I really want to have success selling my panties and store items, I have to take it seriously. I have to put all my time and effort into it. Because this is my job, and a job requires time and dedication. And because this is an online job, you don't need to have a schedule. It is easy if you are in control of it, but hard if you don't set your own boundaries and if you don't love what you do. I could not be happier to be working and enjoying myself at the same time as I am doing now, because this is what I like, and this is what I love to do.
PD: What does your partner(s) think about your panty fetish and business?
He is in agreement with it. He actually helps me with all of it: taking some photos, recording some videos, helping me with the scenery in the videos, choosing the best photos - when I need advice he is here to listen to me and talk about it. Lucky guy, huh?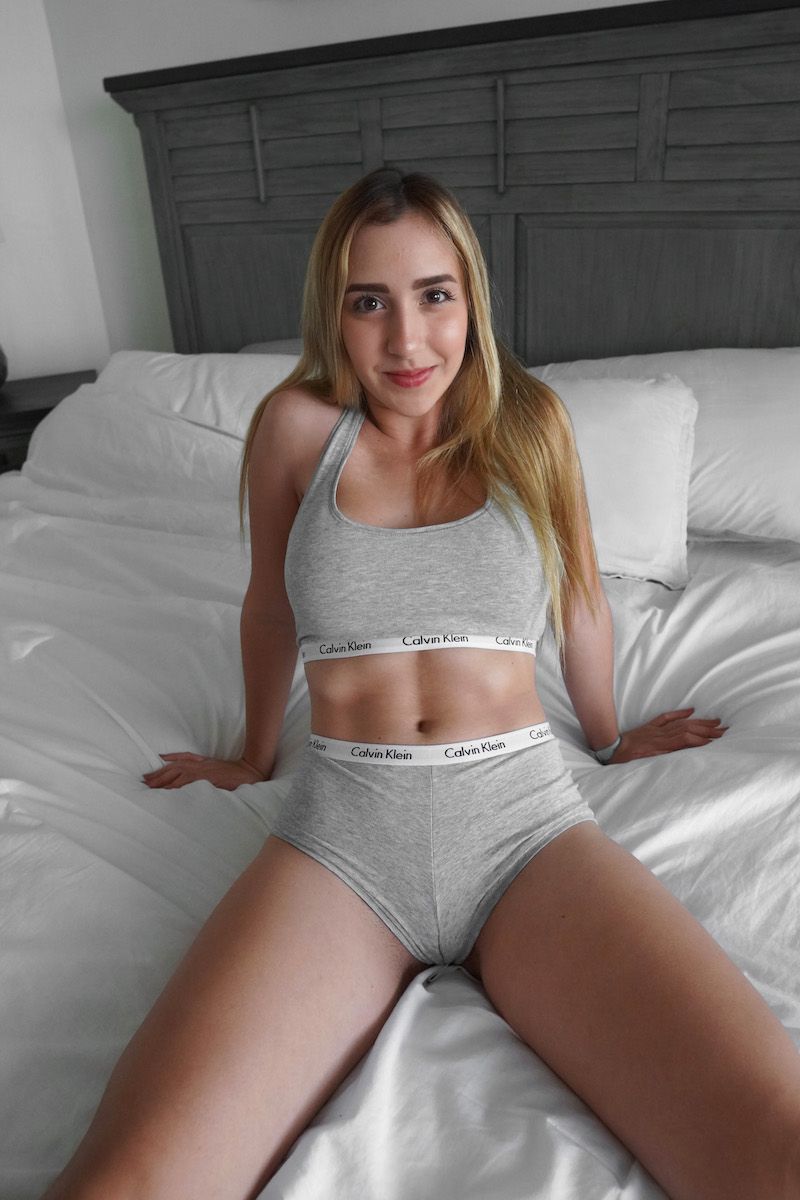 PD: Do you speak about your panty selling business with your family or friends? If so, what do they think?
I am not a person with lots of friends and family, but the few I have: yes I have told many of them and they are okay with it. Actually, some of them have entered this world because of me. Even my boyfriend has started selling his underwear!
PD: What do you think makes you different from other sellers?
I think that I make all the panties, videos, photos, and basically all my store items and services with the intention of making someone happy. It means that I really try my best to give them a unique and delightful experience with anything they get from me. I care about the people who come to me because they want their needs to be satisfied, and they have a real person talking to them. So it is not like they are buying something from me and that is all. They have interaction with me in the process, to really make them feel special, as they should always be treated.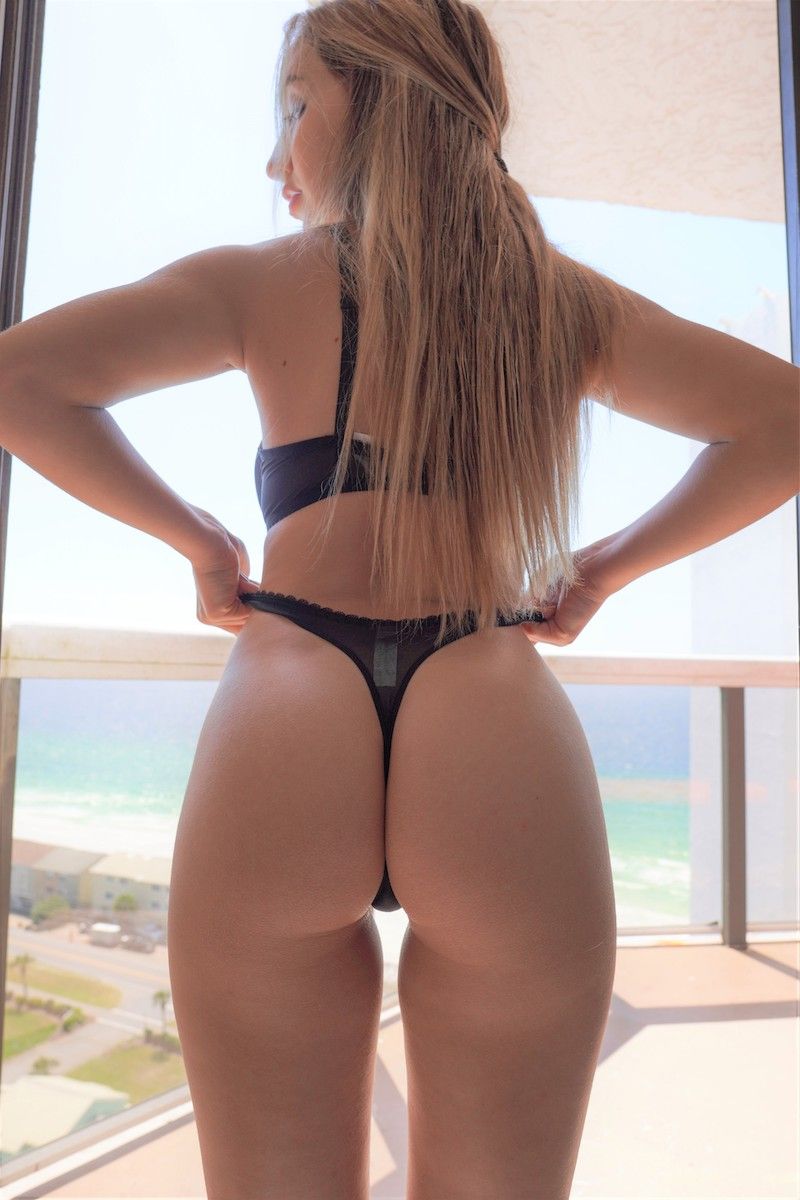 PD: What part of your panty seller's life do you enjoy the most?
I guess I mostly enjoy learning about new fetishes and making them come true. I have learned A LOT in these years, things that I had never thought could exist, and the preferences of people. It is just very interesting to know more about everyone, and I still have a lot to learn.
PD: Any advice for new sellers or buyers?
Sellers, please don't just give up when you're starting out. I almost gave up on this page when I started because I didn't get attention. But it was my very beginning and as time passed I noticed it was probably due to my profile pic, or my bio, or just because I wasn't really listening to the people who were writing to me. Just try to see what you can do better and how you can do it.
Buyers, it is so nice when a person treats you nicely and is polite to anyone. Just be a beautiful soul and people will crave your vibes.